Emily & Joshua hosted their vintage/rustic ceremony in Totara Reserve, Pohangina and the reception in Highland Home Christian Camp, Pohangina,  New Zealand. Filled with a relaxed atmosphere, their big day was just perfect and priceless. Congrats to these two sweet lovebirds and can't wait for you to check their wedding story here:
All photos were taken by Wanting Huang Photography.
Wedding Dress Style: #LD4515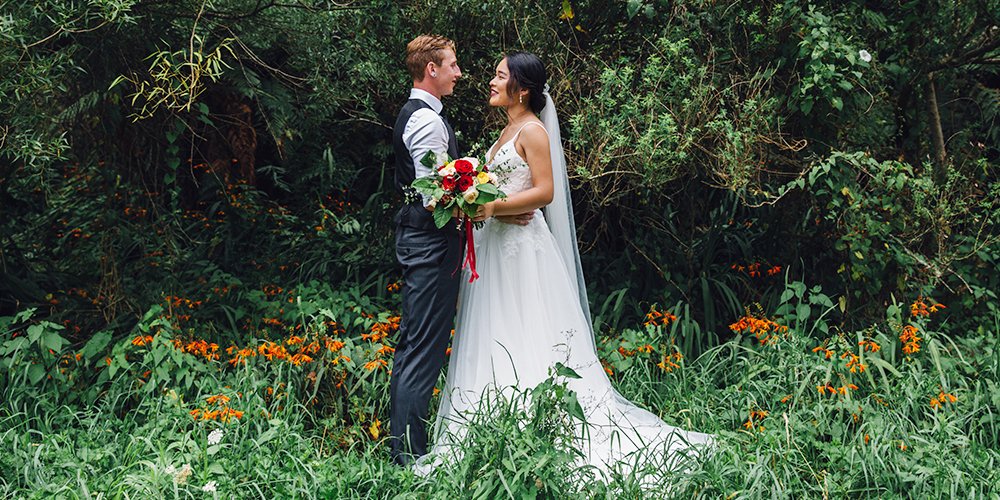 Q: Any advice or tips for future Mrs.?
Don't do everything last minute. It all comes together in the end but it is a hell of a lot more stress you're putting on yourself haha.
Q: Tell us your love story! Where & How did he propose?
We met through texting, the OG version of Tinder haha. He was out camping with our friend and it was pouring down with rain, so they couldn't go out exploring. Joshua asked if he could have the number of someones cool to text, and it was my number that our friend gave to him. I had no idea who he was when he texted me but I told him that I was in an intense game of table tennis with my Dad haha; no information about him or me, just the madness of what was going on with my life. The conversation just started from there. We texted for a year before we first met. Soon after that, we started a long distance relationship :). I think we grew to love each other more as time went on – through late night calls, our letters to each other and the constant texting. We dated for over 6 years before we were married, and for 4 of those years, we were living in different towns/cities!! Within the first year of dating, he told me then that he was going to marry me and I laughed it off haha. Now we're married!
Joshua proposed to me outside the Point Halswell Lighthouse in Wellington, NZ. The time leading up to that I was just thinking, "Why is he being extra nice today? This is so weird". It was a stunner of a day, it started off with breakfast at Scorch-O-Rama and the big question came around soon after that. When he got down on one knee and popped the question, I was in such shock that I was speechless for a long time, which didn't help his nerves haha. I said yes of course! The proposal ring was a wooden one that he had handmade a year before, he had kept it hidden away in a draw until the 5th January 2017. It was so special and also fitted my finger perfectly. We explored Wellington for the rest of the day and just had a lot of fun. We put our engraved padlock onto Wellington's waterfront footbridge, went on the paddle boats, wandered around the botanical garden, and met up with our friends to make dumplings for dinner (delicious!).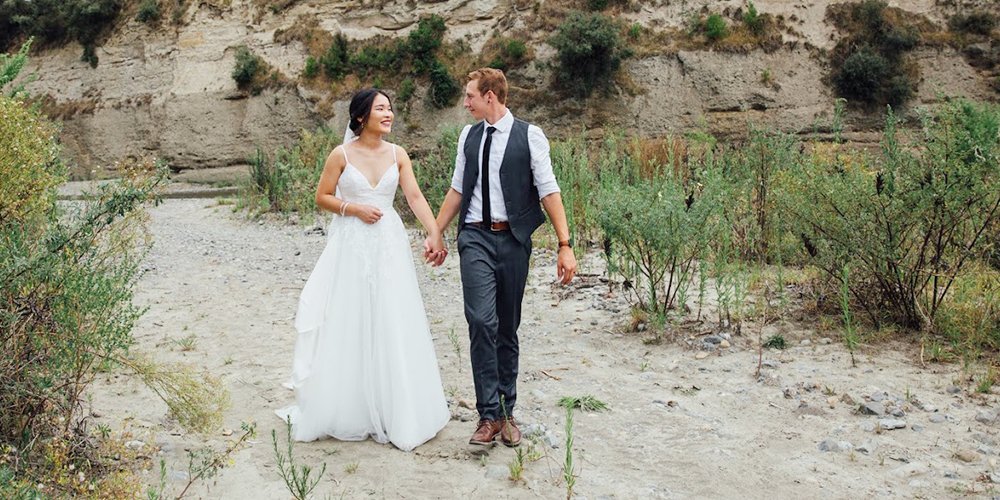 Q: How would you define the message "Dare to Love"?
Going out of your comfort zone to be with another person, being committed to someone through the ups and downs, never forgetting the little moments that brought you together to this point.
Q: What was the inspiration behind your wedding theme?
We wanted a wedding theme that would create a relaxed atmosphere and also suit our camp setting. The vintage/rustic theme was perfect for that and also fitted in with our DIY items – almost everything featured at the wedding (that you would normally hire/buy) was handmade by us. 
Q: Did you enjoy the wedding planning process? Why or why not?
Oh no, not at all. I procrastinate way too much to be good at this kind of thing haha. Joshua and I started off really well – we had the venue and photographer booked within the first month. We had a year to figure out the rest of the details but somehow we left it for the last three months to finish all the other wedding details. I had a lot of fun doing everything but my goodness it was stressful! I'm so thankful to our friends who pitched in to help, we honestly couldn't have pulled it together without them. I never ended up booking a hairstylist or makeup artist due to the location of our wedding; but I ended up having 6 people doing my hair, makeup and nails haha. Some of those people were friends/cousins who came early and somehow just ended up becoming part of the beauty squad.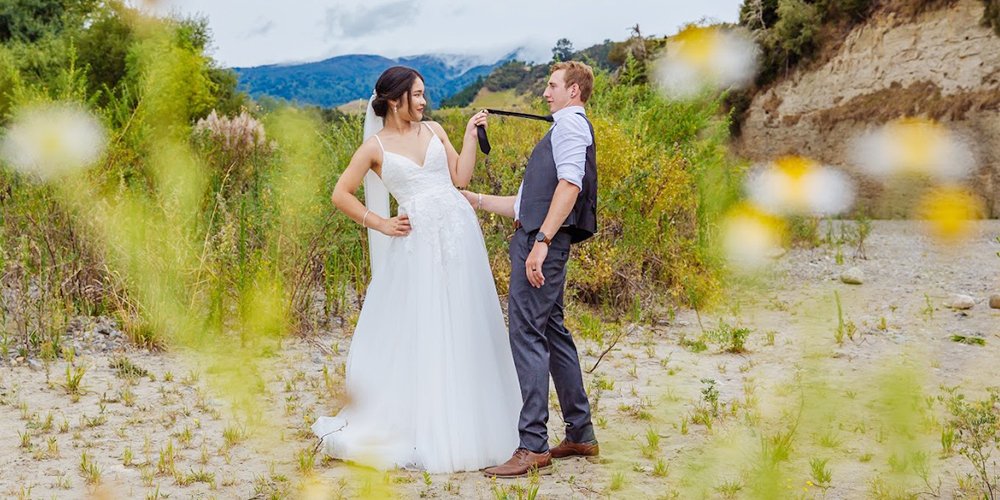 Q: What was your hubby's reaction when he first saw you on your big day?
He first saw me when we were going through our rehearsal on the day of the wedding and I was already crying tears of joy by then haha, we were both so excited! Everything was coming together and it was beginning to feel so real. This was really happening! The next time he saw me was at the actual wedding itself. I was trying my best to hold in my tears and not have the Kim Kardashian cry-face going down the aisle. I had one tear going down my cheek, and I could see that his eyes watering but he was smiling :).
From the bush and– "When I first saw you walk down, I couldn't believe how lucky I was to be marrying the most beautiful girl in the world. It was such a crazy feeling waiting for you to get to me. I loved every moment but at the same time I wanted it to go faster, so you would be closer to me. I felt so special to be able to spend forever with you."
Q: What did you love most about your #Cocomelody dress?
I felt amazing in it and it didn't cost a fortune. Also, I loved the fact that my wedding dress came with an inbuilt petticoat, I had to have it taken out due to the heatwave we were going through in New Zealand. But what a bonus haha, it would have been one less thing to buy if I had wanted to keep it.
Q: What do you think about Cocomelody and the customer service?
Oh, Cocomelody were lovely! My questions were answered straight away and I was confident that my dress would arrive on time. I ordered my dress in less than two months till the big day and it came within a month!!