Surrounded by nature, with a simplistic and vintage vibe, Erica & Tyler host a beautiful outdoor wedding in Happy Jack, Arizona. Love the wedding color palette they chose (in navy, gray, and lilac), which perfectly stood out against the evergreens. Can't wait for you to browse their stunning wedding photos below!
All photos were taken by Jaime Elizabeth Photography.
Wedding Dress Style: Customized Version of #B14A0052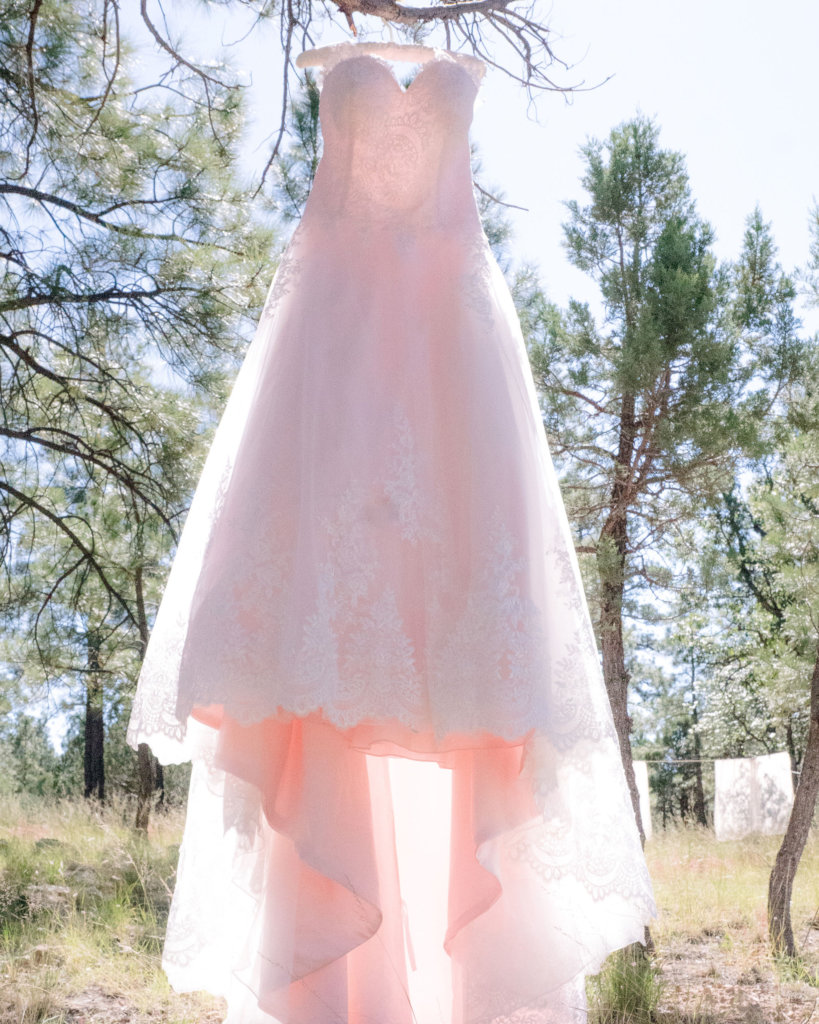 Q: Any advice or tips for future Mrs.?
I would say start planning early and take it one step at a time. We didn't have a wedding planner and I did everything myself. It was easy at times to get overwhelmed but, I created a list and checked off things as I went. Those wedding planning books really do come in handy! Don't forget to also have fun!
Q: What was the inspiration behind your wedding theme?
Tyler and I both love the shabby chic look and go vintage shopping often! We knew that we wanted to get married outside, surrounded by nature, with a simplistic and vintage vibe. The day came out exactly like I had planned and we couldn't have been happier! The navy, gray, and lilac color pallet we chose really stood out against the evergreens. We also found the two most perfect trees to get married between. I could have asked for a better day to say I do to my best friend!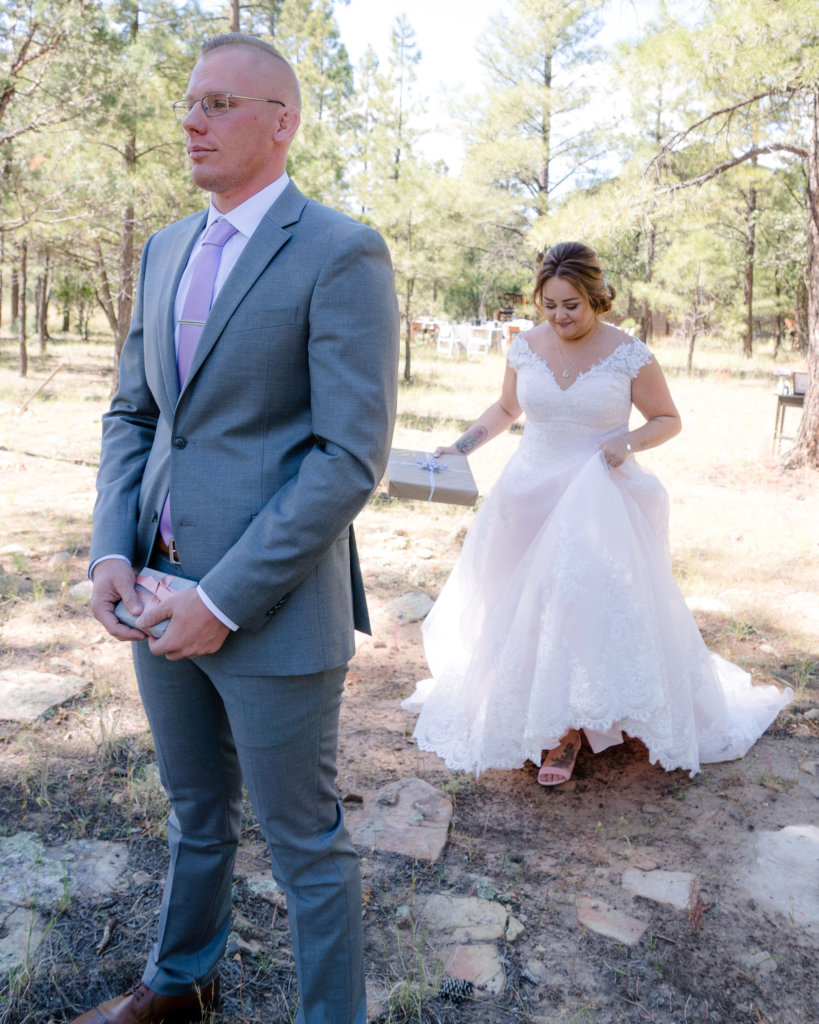 Q: Tell us your love story! Where & How did he propose?
Tyler and I have known each other for going on 14 years and have been together for 7. We met in high school and became fast friends! I remember when I was little and I would tell my mum what I wanted in a relationship I would say "mum, I want to fall in love slowly. I want the slow everlasting kind of love. I want to fall in love with my best friend and spend forever by his side." It's so funny looking back now, because that's exactly what Tyler and I have. He is my best friend, the love of my life, and my forever. We are constantly joking around, goofing off, and being ridiculously silly. We make each other laugh constantly and I can honestly say ( I know of cheesy this sounds) he completes me.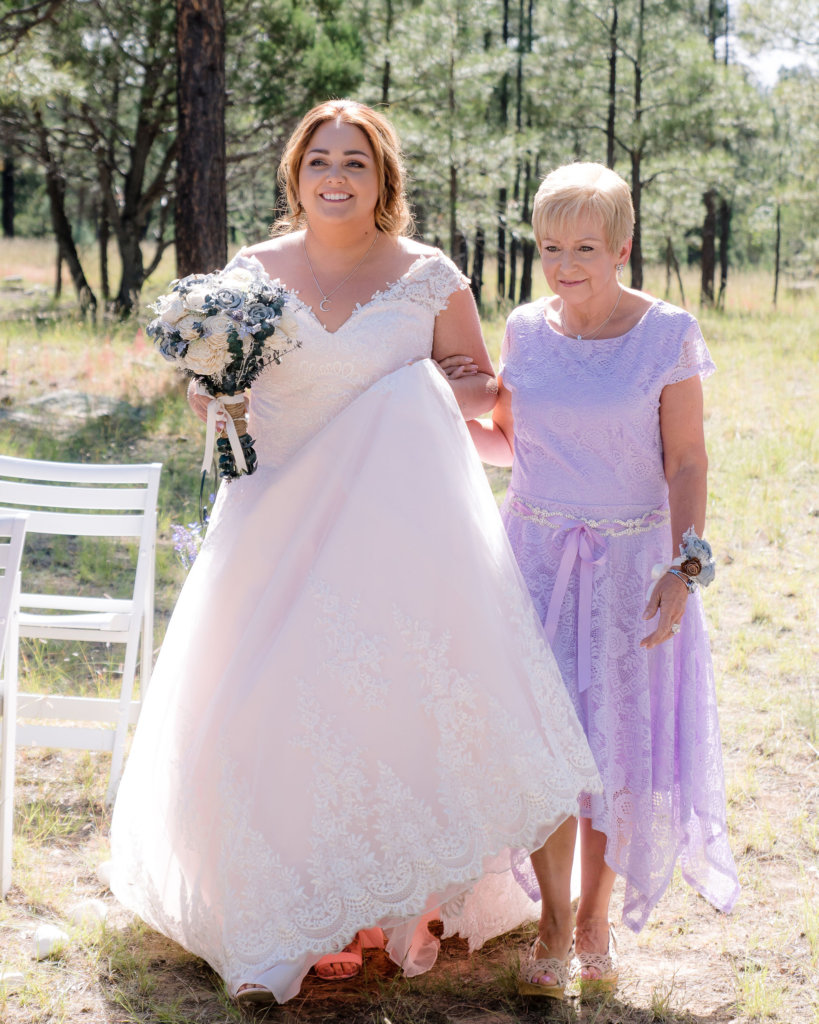 Q: How would you define the message "Dare to Love"?
Daring to love is taking a chance. A chance at a once in a life time kind of love. A chance at marrying your best friend. A chance at happiness. And above all a chance at sharing this wonderful thing we call life with a soul you want to spend eternity with. I'll dare to do just about anything as long as he's by my side.
Q: What was the best/most memorable part of the day?
I would say our first look. We decided to share hand written letters privately with each other during our first look and it's a moment in time I will never forget. The look in his eye when he turned around and saw me, how handsome he looked, and that contagious goofy grin on his face. We also celebrated our 7 year anniversary on our wedding day. It was so important to us that the day be special to us and that is why we chose Wednesday September 26th. I will cherish those memories we both made and shared for the rest of my life!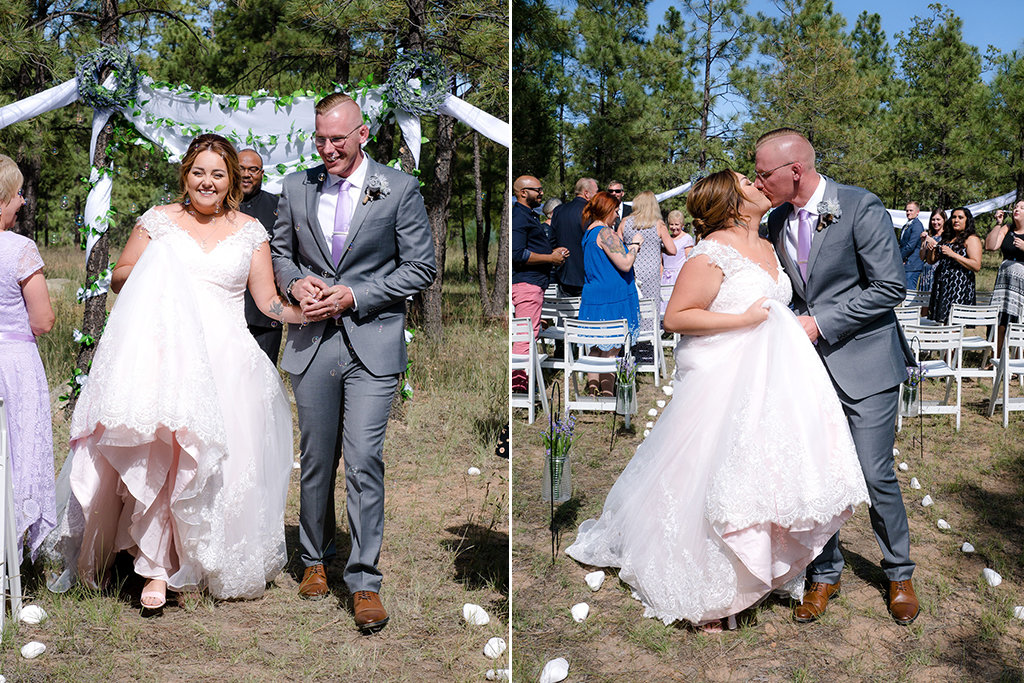 Q: What did you love most about your #Cocomelody dress (es)?
I always knew my dream dress would be all lace! I certainly didn't expect it to be pink! I absolutely loved all of the small details, the delicate lace, and the soft romantic pink of the wedding dress. The fit was also superb and fit my body shape perfectly!
Q: What do you think about Cocomelody and the customer service?
I think the note above says everything! I would recommend Cocomelody to everyone! The customer service is amazing and my dress came out better than imagined! Thank you for helping make Tyler and I's day so special!