So you're engaged!
All the options for planning your big day are swirling in your head. You're tying the knot, getting hitched, settling down, lighting one's troth, taking the plunge, becoming husband and wife! Congratulations are in order. Maybe you've wondered how you'll navigate the planning of the big event and all those special events surrounding the wedding day. His family, your family, his friends, your friends, the budget, the location, the spreadsheets, the graphs, the lists, the disagreements… Where's the romance in that?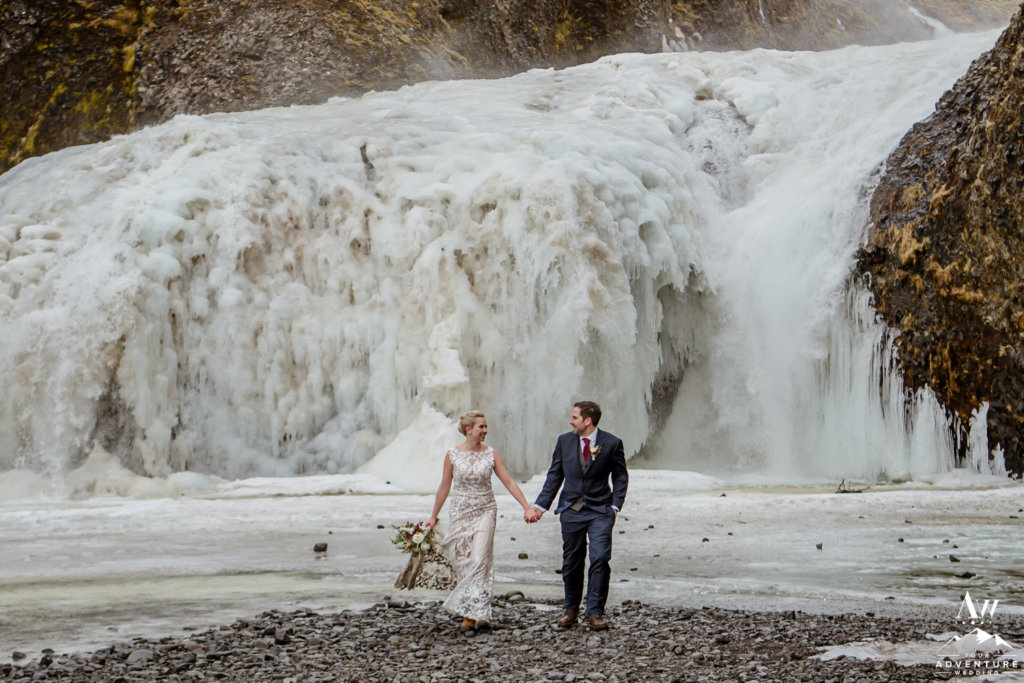 Style: #LD4317, Image Credit: Iceland Wedding Photography
Have you considered eloping?
There is absolutely no shame in eloping, or even thinking about it! Many couples state that their decision to elope was the single best decision they made entering into their new union. Eloping is an adventure. Eloping can be a spontaneous, very romantic decision. Think of the time and stress you'll save yourself. You won't need months of planning, or even a wedding planner when you elope. And with the cost of the average wedding somewhere in the neighborhood of twenty-five thousand dollars, eloping is an inexpensive option for couples who want to wed on a budget. Even if money isn't a primary concern for you – there is something very freeing about getting married your way without the stress of planning, feuding relatives and over-zealous friends.
Most couples choose to elope because it's quick and involves less planning. However, that doesn't imply that you cannot add some of your favorite wedding traditions in your elopement. With that in mind, here are five wedding Traditions that you can (and should) add in your elopement.
1. Wear white!
When people think of wedding gowns, the obvious color that comes to mind is white. Although brides have started to consider colors other than white, most still prefer to go the traditional route. So, if you want to feel like a 'bride' on your big day, you should stick to the tradition of wearing a charming white dress. Now, it could be anything from a classy A-line wedding dress to a cute white dress you ordered online.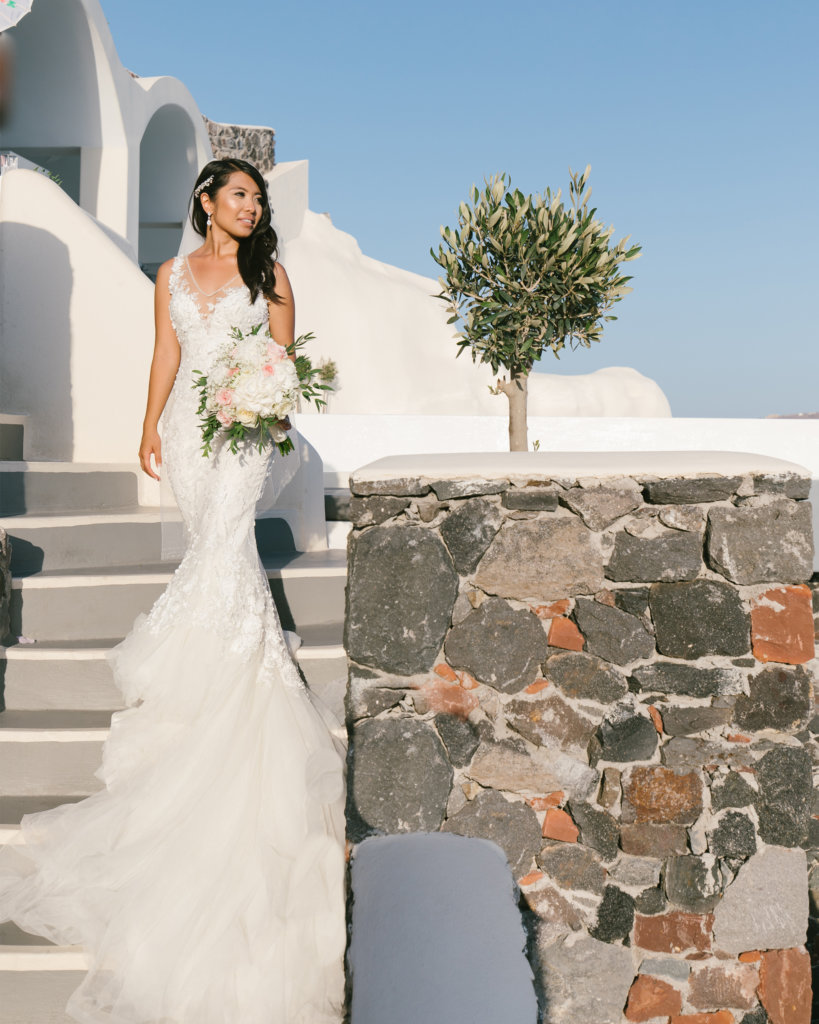 Style: #LD5058, Image Credit: Miltos Karaiskakis Photography 
2. Get a cake!
Whether you're getting married in a chapel or eloping, why would you want to pass up an opportunity to sink your teeth into a wedding day confection? Delicious and decorative wedding cakes are a tradition; a tradition that you can easily add to your elopement. The cake doesn't have to be a tiered, white cake with white icing. You can go with anything. There are hundreds of cakes that you can choose from, in a variety of shapes, colors, and styles. You can order a cake customized to match your unique taste and have just about any design and flavor under the sun.
3. Have the First Look
Traditionally, the "First Look" is when the bride and groom have the opportunity to see each other for the first time dressed for the wedding before the ceremony. It provides for a fantastic photo opportunity of the bride coming up behind the groom who has his back turned to her, and then the emotions flow as he turns to see his beautiful wife-to-be, in her gown for the first time. Fun and romantic photos you won't get the non-traditional way… Or can you? See, if you want that emotional and exciting moment of not being able to see each other before the big day, who can stop you? We say, go for it!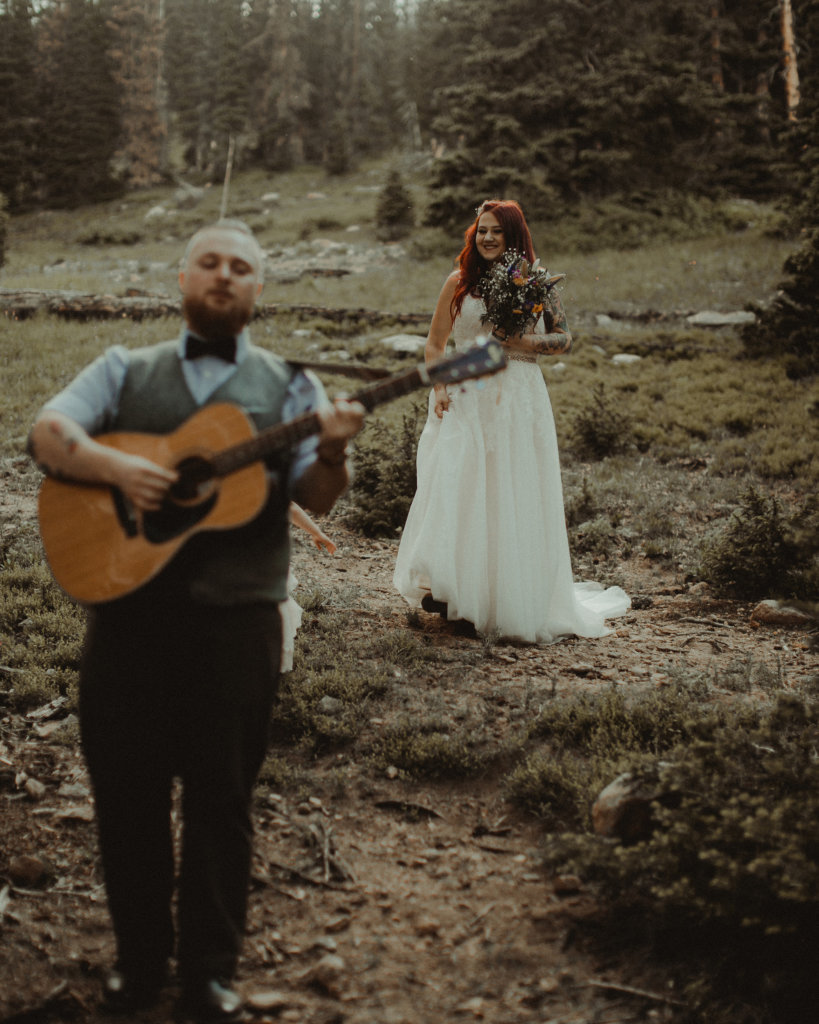 Style: #LD3932, Image Credit: From the Daisies
4. Include a ceremonial reading
Do you want to share your feelings of love while making your elopement even more special than it already is? Why not choose special ceremony readings that represent the beauty and love of your relationship? This is also an excellent place to include the witnesses (or the guests, so to speak.) You can have one of your 'guests' read a beautiful, moving and interesting passage or read it yourself before exchanging your vows. If you need a little inspiration, there are many, many wonderful sources available to find readings that aren't just suitable, but perfectly express your thoughts on love. You can find passages in scripture, from selections of poetry or excerpts from literature… you get the idea.
5. Something old, something new, something borrowed, and something blue
If there's one age-old tradition that has stood the test of time, it has to be this. Something old, something new, something borrowed, and something blue – these four items that a bride is supposed to have with her on her wedding day are all good luck tokens, and if all four are carried, the marriage will be a happy one. A sweet tradition, right? We don't see how you can't include this tradition in your elopement. Just grab all four items and you're good to go.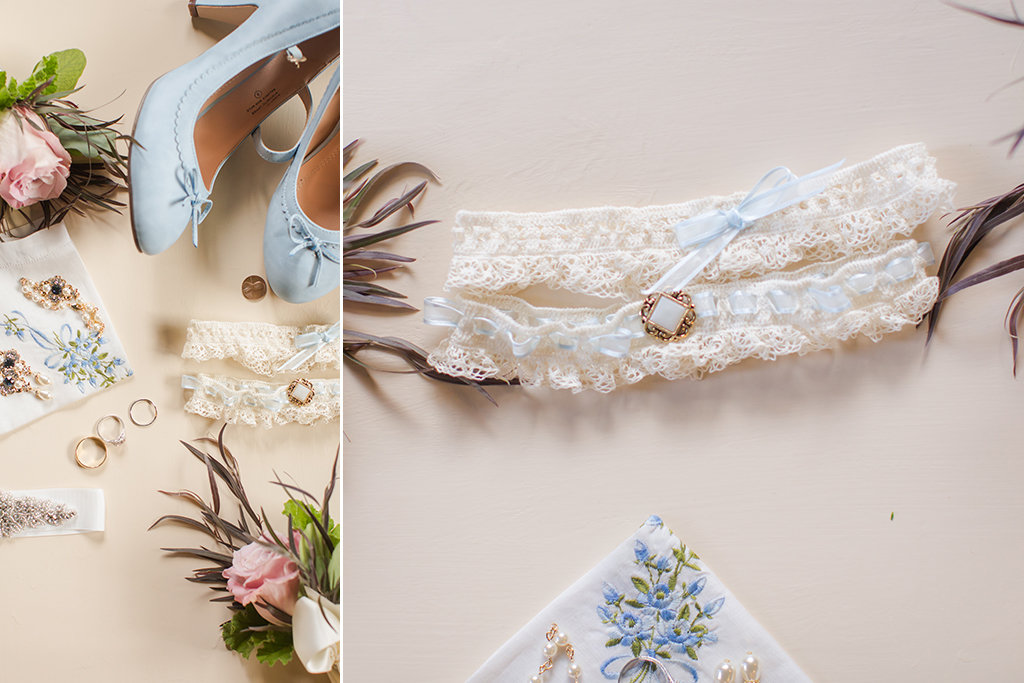 Image Credit: Theresa Bridget Photography
So once you've decided to tie the knot, consider eloping, it's a beautiful, fun, low-stress alternative to traditional weddings. AND if you want your wedding to feel like a… wedding, you can add your favorite wedding traditions into your big day and ditch the ones you don't like. Isn't that so liberating and amazing?