Erica & Cheyenne's vintage beach wedding at Corona Del Mar State Beach in California was absolutely a dream come true! We fell in love with this wedding as much as we love the gorgeous beach view! Erica was also glowing in her vintage lace gown with shimmering top. It's our great honor to be a part of her perfect day!
All photos were taken by Marlena's Photography.
Wedding Dress Style: #LWZT140B8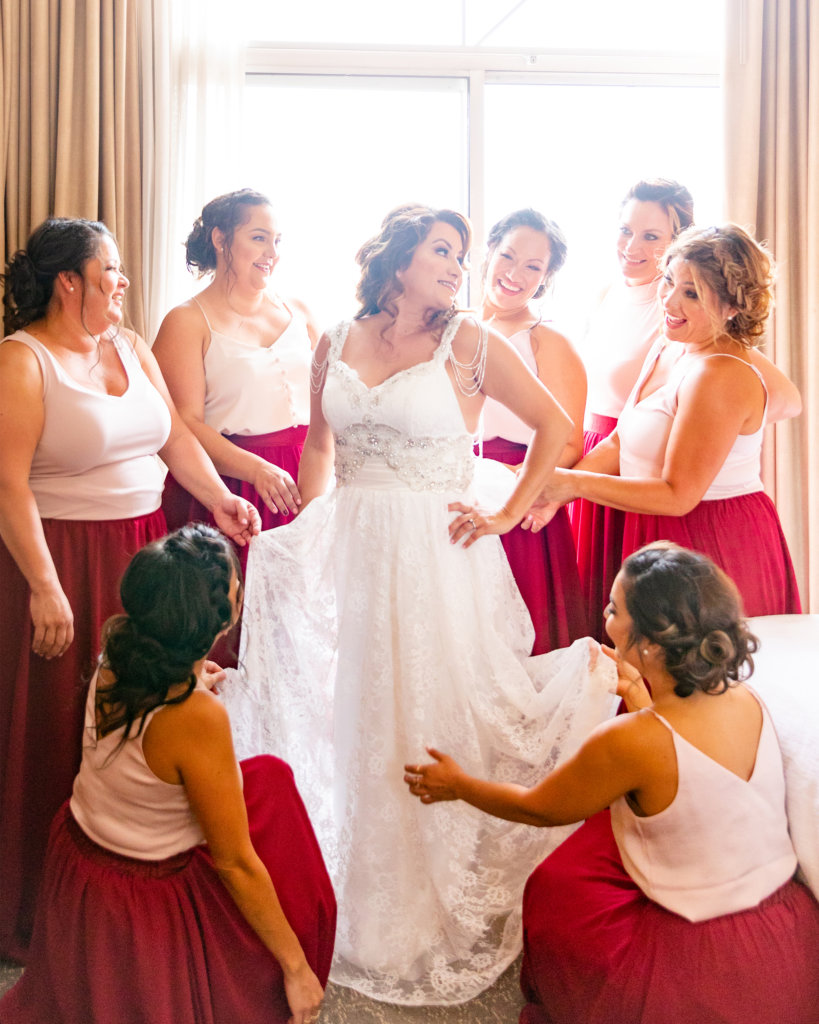 Q: Any advice or tips for future Mrs.?
Make sure to keep organized. Be realistic about what you can afford and what you need. Remember to live in the moment and enjoy every aspect of your big day!
Q: What was the inspiration behind your wedding theme?
The beach has always been my happy place. And I'm fortunate enough to have met someone who feels the same way. So we both decided to have a Barefoot Beach ceremony to be one with nature!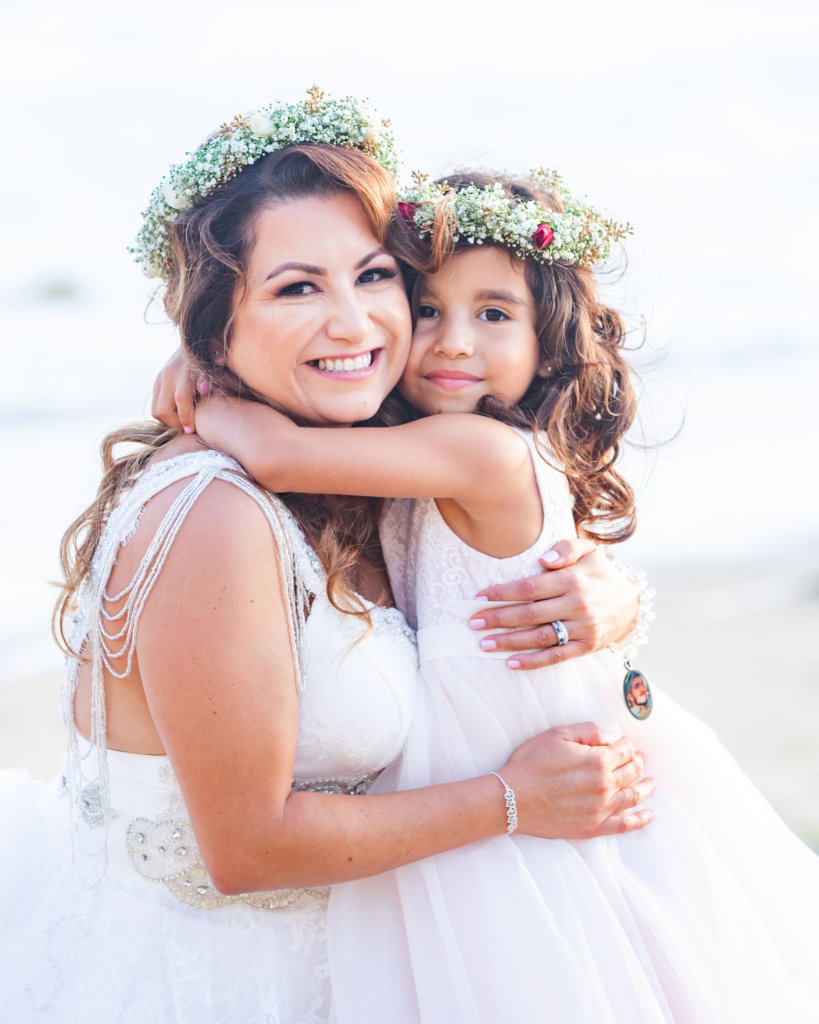 Q: Tell us your love story! Where & How did he propose?
Cheyenne and I met over 9 years ago through his cousin who I worked with. We hung out one Sunday Fun day. We clicked right away. We went out on our first date and literally there wasn't a dull moment. We were both able to make each other laugh our sarcasm and quick wit kept each other on our toes. We realized how fortunate we were to find are missing puzzle piece. We were both amazed on how easy-going our relationship was because we found someone that that we had been looking for! I'm so extremely lucky to have found him he makes me a better person a better wife and a better mother. We have a beautiful six-year-old together and I am fortunate enough to know how have a wonderful 13 year old son! I am truly blessed!
Q: How would you define the message "Dare to Love"?
Dare To Love = stepping out of your comfort zone and giving an opportunity that you might not otherwise given a chance. Being raw with your emotion and putting down your walls and allowing someone else to step in and see you for you!
Q: What was the best/most memorable part of the day?
Walking out on the sand with my father in hand and seeing Cheyenne's face when he got to finally see me. It was such a surreal moment that I'll cherish that forever.
Q: What did you love most about your #Cocomelody dress (es)?
My wedding dress matched my style and me to a T. Lace with a little bit of bling it made my heart sing! Truly was my dream dress!
Q: What do you think about Cocomelody and the customer service?
I think Cocomelody is by far one of the top dressmakers there is out there! You don't have to spend thousands of dollars in order to create and get what you want. My dress was affordable vintage looking and truly made for me. I am forever grateful!