With the average cost of being a bridesmaid going well over a whopping $1,700, standing up as a member of the bridal party is anything but cheap. So, as a smart bride, you should spare no effort to help your sweethearts save money without them thinking that you are cutting corners because of them. With that in mind, here are seven ways to keep your big day from breaking your bridesmaids' banks.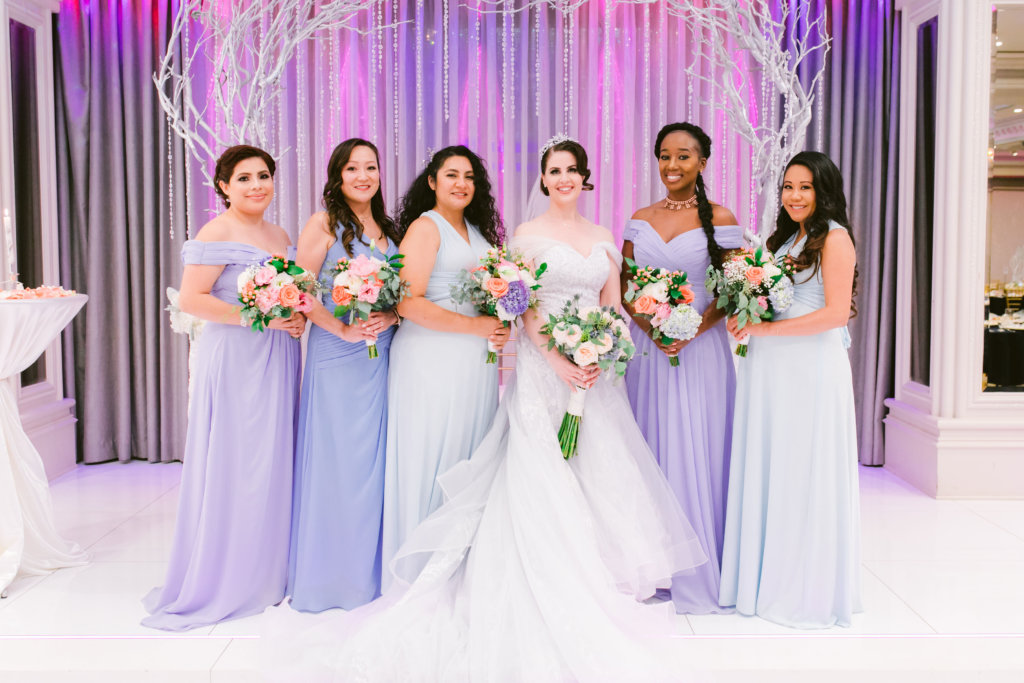 Style: #LD5054, Image Credit: Elizabeth Burgi Photography
1. Keep your girls in the loop.
Most brides, as soon as they get engaged, start planning every second of their big day. The moment you have a plan in place, let your ladies know. This way, they will be able to arrange for their travels and make hotel reservations ahead of time – and save a lot of money in the process.
2. Do not expect a fancy gift.
Are you expecting your bridesmaids to shell out a small fortune for your wedding gift? Yes? Well, you should not. Your bridesmaids have already emptied their purses for your bachelorette party, their travel and more. So do you really need them to get you a lovely (and expensive) present to validate their loyalty as your friend? Of course, if they do it anyway, let them. But, under no circumstances, look forward to anything that might be beyond their means.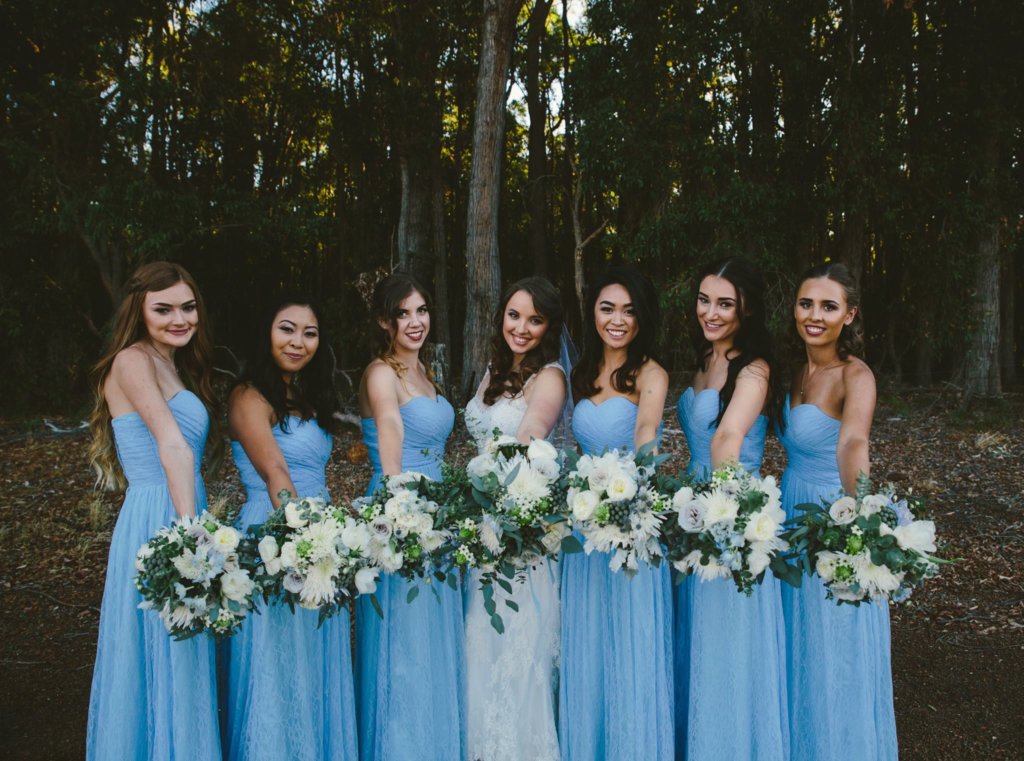 Styles(from left to right):#COZK16013 & #CWXT14061, Image Credit: Woodvine & Co
3. Be a smart bride.
Planning a beach wedding in Bali? Then maybe you should forget about that fancy bachelorette you had in mind. Furthermore, if you expect your 'maids to travel across continents to be at your grand ceremony and reception, you might as well pay for their accommodation. You may even be able to swing great deals on booking a block of rooms in a hotel.
Like wedding dresses, bridesmaid dresses also cost a pretty penny. If you are able to pick an affordable dress concept for your 'maids, though, you could help them save a ton of cash. But that does not mean your ladies should look all over the place. There is a wide range of chic yet affordable bridesmaids' dresses available online. Make sure to dig deep and find the right style for your bridesmaids.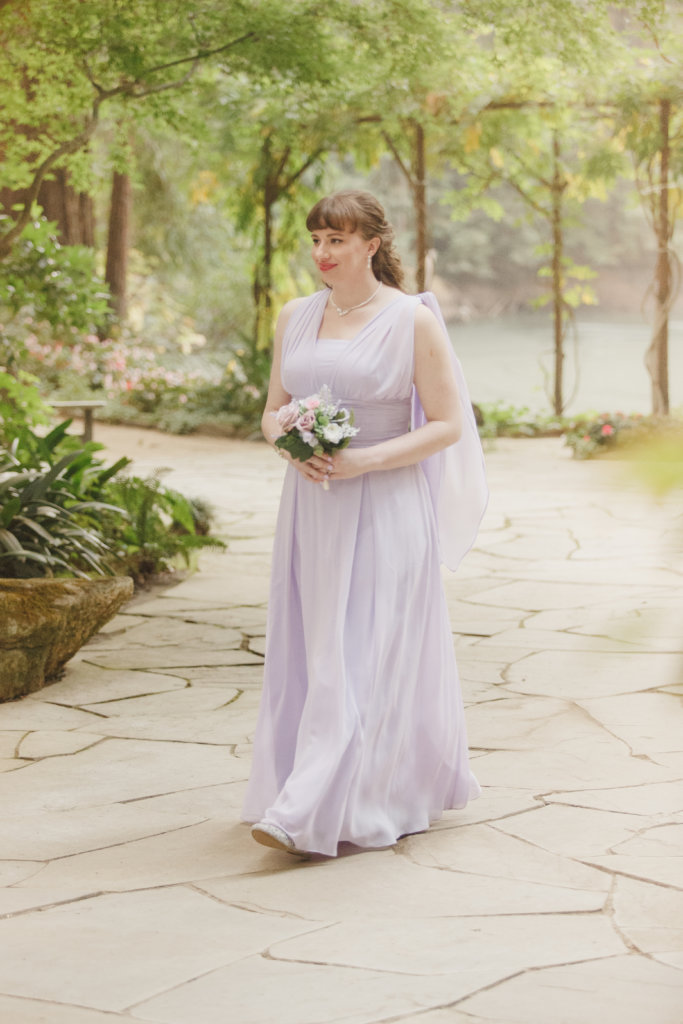 Style: #COZF140A1, Image Credit: Kristen Booth Photography
5. Don't be too picky.
Have you decided what shoes you want your bridesmaids to wear? Or how you would like them to do their hair? Or what the color of their manicures should be? Or the type of handbags they should have on? If you said yes, too bad, you are a picky bride! But the worst part about being nit-picky is that every time you are too picky, your bridesmaids are draining their cash. Not to mention you are being an annoying friend.
6. Just, let it go.
From the bridesmaids' dresses to their jewelry and everything in between, don't forget that while it is your wedding, it is surely more fun when everyone involved is over the moon. Even if you do want everything grand, be respectful when your 'maids are not able to RSVP yes to everything.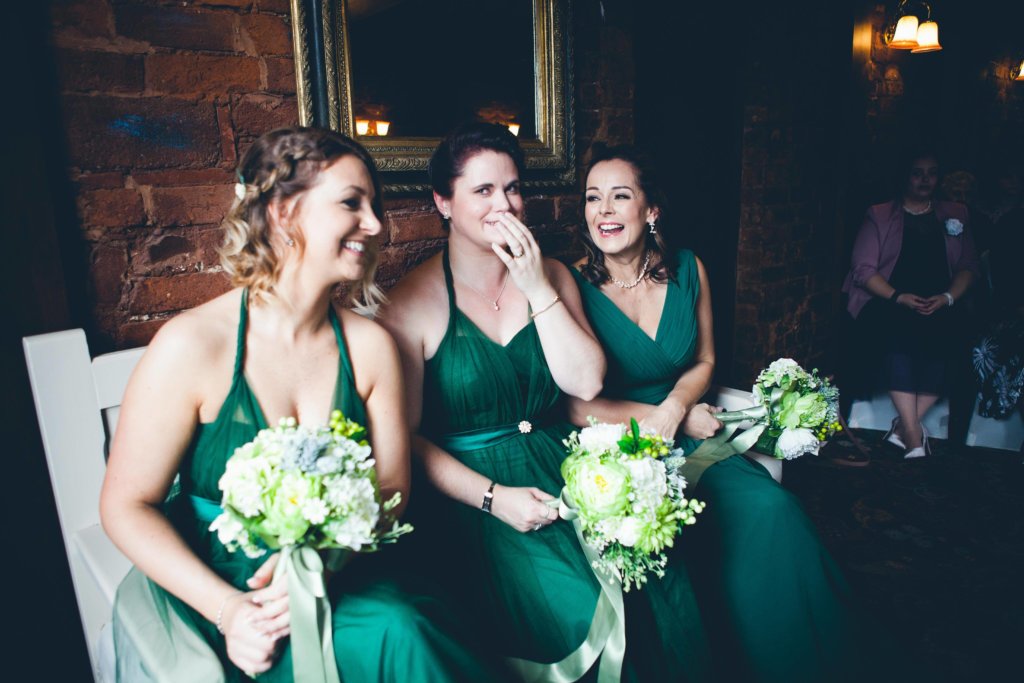 Styles(from left to right):#COZF1500B & #COZF1401E, Image Credit: Martin Bulmer Photography
7. Try to be considerate.
The last thing you need to do has actually nothing to do with saving your bridesmaids' money at all. It is about making them feel valued and easy in their minds. Your wedding day might naturally be the most important day of your life, but expecting it to be your bridesmaids' most important day as well is unjustified. Sure, your 'maids will be there for you whenever you need them; whether it be helping you shop for the perfect dress or assisting you with other aspects of planning your big day. They will be there because they want to be there. So, do nothing that could make them regret that they agreed to be a member of your bridal party in the first place. Letting them know how much they mean to you and how much you appreciate their cooperation can go a long way.
So these were seven tips that we hope will help you help your bridesmaids save some dough while celebrating your big day the way you want. Keep these in mind when planning your wedding and you will surely share an amazing wedding experience with your special girls.