Fiona & Brett tied the knot in Kingaroy, Queensland, Australia. They celebrated their love in a beautiful rustic wedding with all the decorations such as flower wall, centre pieces and ceremony details made by themselves. And Fiona's dream lace gown gave the ultimate elegant touch to the whole venue!
All photos were taken by Treasure Pics Photography.
Wedding Dress Style: #LWXT16001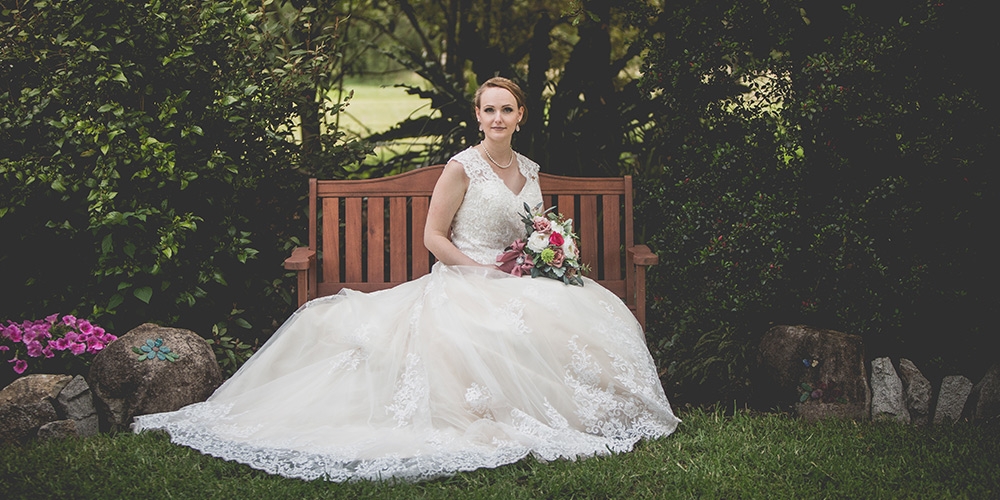 Q: Any advice or tips for future Mrs.?
Planning a wedding can be stressful and difficult. Include your parents, bridesmaids and partner in the planning stage for help, enjoy the planning stage and the actual day even if things go wrong. And try to have a break from planning, or set a few days a queen that you work on it otherwise you will be stressed out the entire time and it will consume your life. And the last piece of advice would be to actually spend time with your fiancé during the planning stage… at the end of the day, you're organizing this wedding to have a husband/wife and a marriage.
Q: What about your love story?
I met Brett when I was 12 years old, he was friends with my friends older brother. We used to play together in their back yard every week end and after school. Eventually he finished high school and moved away for a few years. When I finished high school I worked at the local grocery store and he would come in and chat to me when I stacked fruit and veg. After months of asking me out I finally agreed to go out with him (I really didn't want a boyfriend). We pretty much picked up from when we were kids and were really close again. We've been together 4 years now and are pretty much inseparable. We've done and been through so much together since we first got together, I wouldn't change a thing. Our wedding is only the start of the next chapter of our lives together.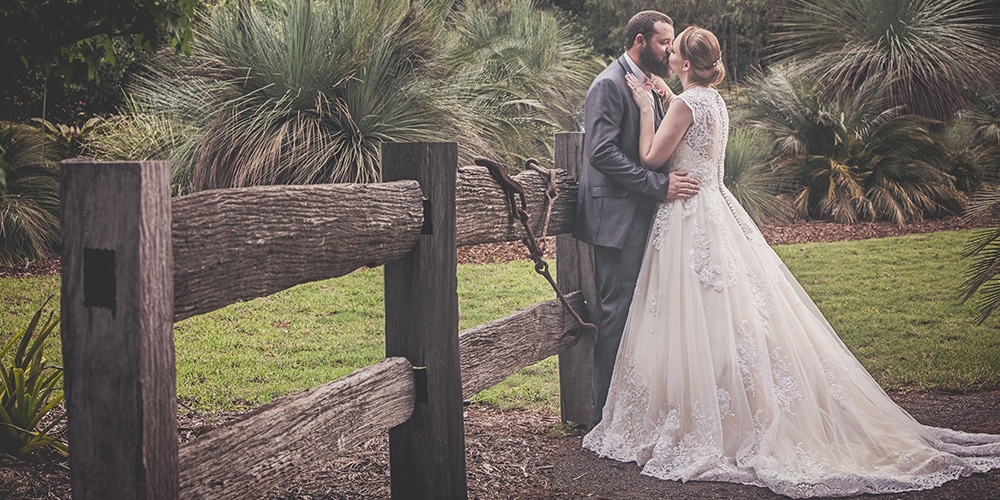 Q: What was the inspiration behind your wedding theme?
My inspiration from our wedding theme was that I wanted to do something different and Diy. I am on a wedding page on Facebook which gave me some good ideas.
Q: Did you enjoy the wedding planning process? Why or why not?
I did find the wedding process stressful as we had a lot going on during our engagement. My health was an issue during the middle of our engagement, a week after our engagement party I did an ankle at netball petty bad and couldn't walk for over a month. Around the same time we were in the process of building our first home which we designed and planned together. I also had trouble with finding a good hair dresser, makeup artist and photographer. I did many trials and a lot didn't turn out. I also had a bit of drama at first with the dress, my mum wanted me to go to all of the local dress shops to try on dresses. I hated the whole process, the final store we went to we were there for nearly 3hrs and I still wasn't sure. At the end of the fitting the owner came in and pressured me to order a dress because we had to do it tomorrow to make sure we would get it. I really didn't love the dress and it was going to take me months to pay off. From memory it was around 3k…before I knew it the owner had taken mum away who thought I liked the dress and put a $500 deposit down. I was absolutely heart broken. I cried almost the entire drive home. The next day I called up to cancel the order and couldn't get my money back so we used it for suit hire so I guess it got used. That same day I bought the exact dress I wanted from cocomelody for around what we paid for the deposit. It was exactly what I wanted. I only wished I had done that to start with, mum was really worried when I bought a dress online. But I did my research and looked into you guys before I bought it. I'm extremely happy with the dress.
Money was also another stressful thing in our wedding as we wanted to pay for our wedding ourselves. Our parents did help us, but we did most of it.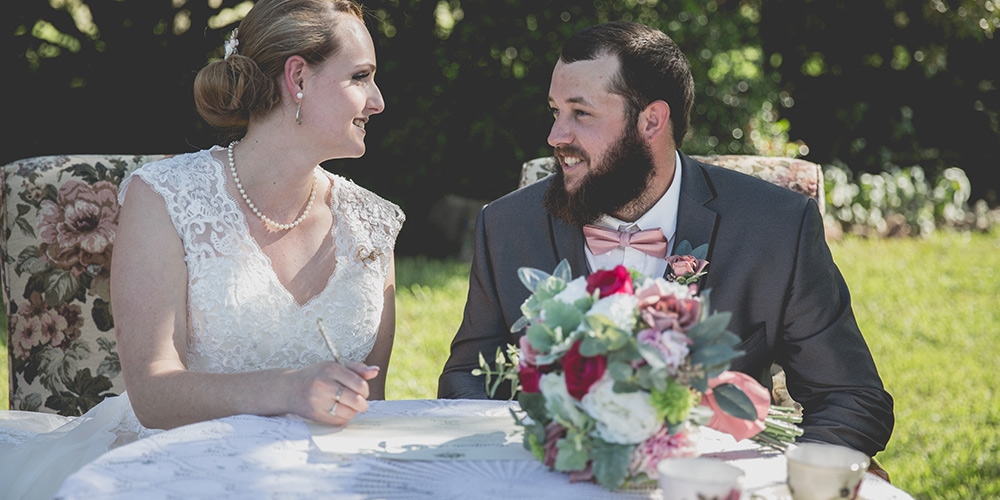 Q: What was the best/most memorable part of the day?
There was so many things that was amazing about the day. One of my favorite parts was when the flower girl saw me in my dress ready to walk down the aisle. She's my niece and kept saying I looked like a Princess. I know that for brett the ring boy was the same. He had so much fun getting ready in the morning with the boys with his little hat and sunglasses. I also loved the session with the photographer, the whole bridal party had so much fun getting the photos done.
Q: What did you love most about your #Cocomelody dress?
I loved the wedding dress, my favourite thing was that it was exactly what I wanted. I loved the lace.
Q: What do you think about Cocomelody and the customer service?
The Cocomelody service was excellent. Communication was really easy and you got back to me straight away. The dress was really great quality too.