Gail & Matthew tied the knot on Jan. 18th, 2020 at Palm Desert. We are so honored to be a part of their big day, Gail looked absolutely stunning in the dress ginger! And we are so happy to hear all the stories about these two! Congratulations to the love birds and wish them a lifetime of happiness!
Wedding Dress Style: Ginger (#LD5808)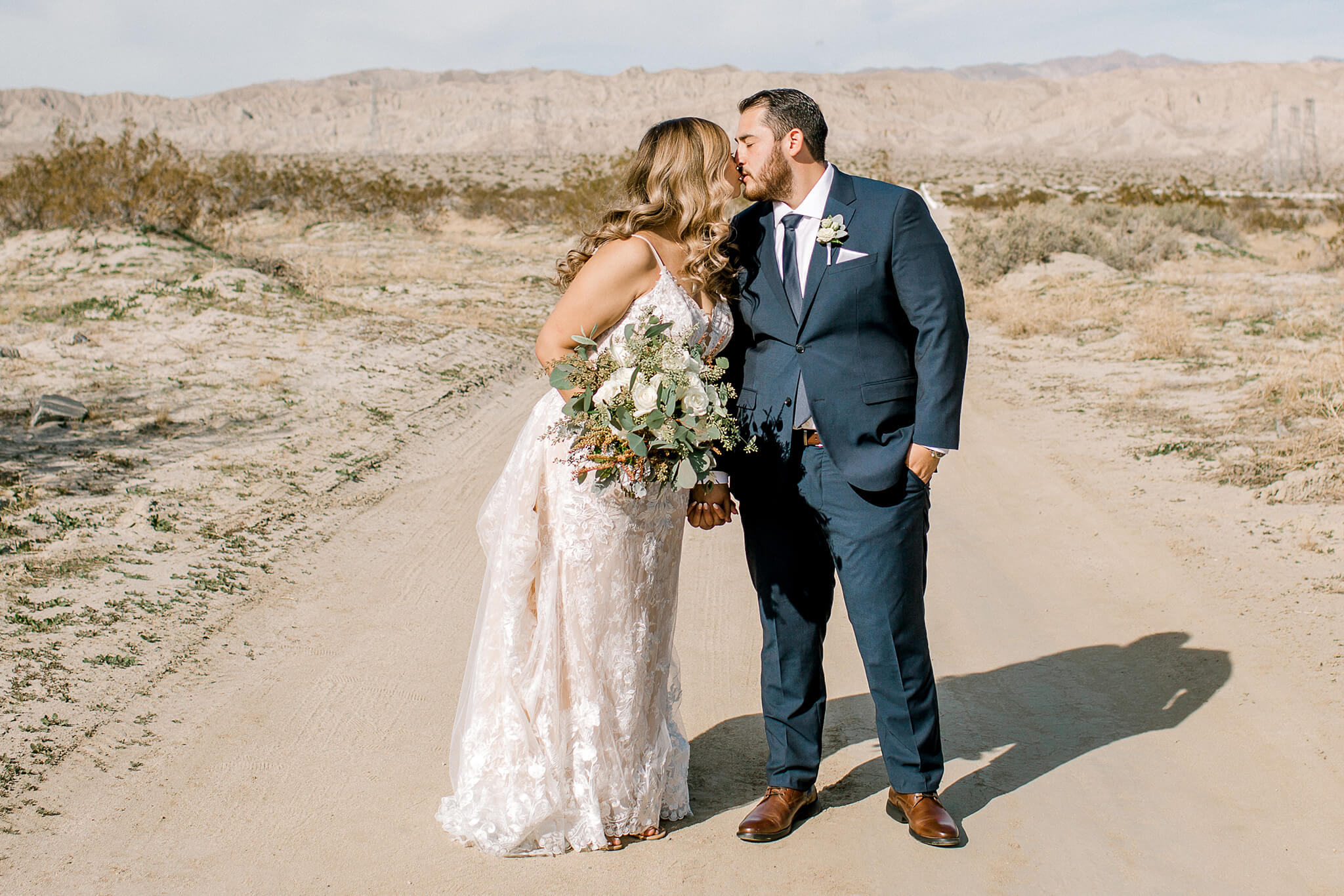 Photo Credit: Harper & Grace Photography
Q: Any advice or tips for future Mrs.?
Having a wedding coordinator was my saving grace. I know a lot of brides try to cut their budgets by forgoing a coordinator but it was so helpful having another person outside of family and the wedding party who knew what was going on. I am also a little bit of a perfectionist, so the week before the wedding, I did mock table setups, took photos of how I wanted the guest book table, gift table, cake table, etc to be set up. Then I boxed all the decorations up by table so my coordinator knew exactly how I envisioned everything. Make a budget and stick to it! Wedding vendors are super understanding. For example, I had such an amazing experience with my florist. I let them know what sort of flowers I liked and the kind of style I wanted to achieve. When they gave me their estimate, it was about $2,000 over my budget. I let them know and they told me that they'd work with me. They made their suggestions on some cost-effective flower substitutes and ways to make the arrangements smaller without taking away from the impact of the florals. Also! Go with a professional as much as you can. For example, we told our florist we were doing a January wedding and they said that certain flowers going to be hard to come by since the rose parade is in January. They buy out all the flowers from all over the world a year in advance. Had we tried to DIY or gone with an amateur, they would definitely have not had the sources to get the flowers we needed and certainly not the quality we desired. We tried going to Costco to get white roses for our rehearsal dinner arrangements and all the roses there were browned. We were so grateful we went with a pro.
Q: What was the inspiration behind your wedding theme?
I absolutely love plants and gardening. My dad was a huge gardener and made sure our backyard was green so I knew I wanted to highlight that as much as I could. I'm also a mathematician so I wanted to incorporate geometric shapes as much as I could. Matthew also proposed to me in Paris so you'll see little inspirations from that. Matthew grew up in the desert his whole life so we wanted to do our portraits that highlighted the beauty of the desert.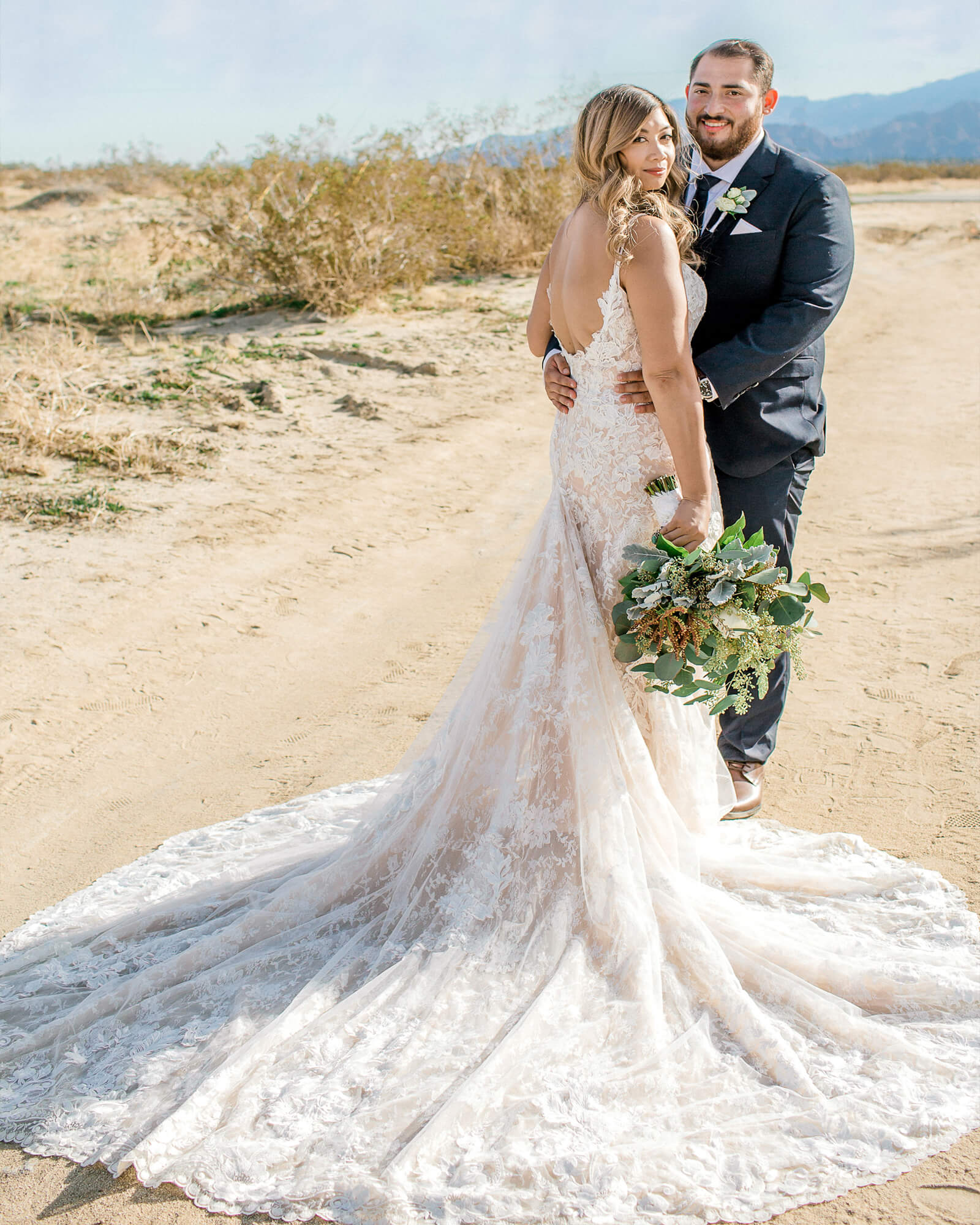 Q: Tell us your love story! Where & How did he propose?
Matthew is actually really good friends with my brothers (I have 5!). He is very shy and not the type to have friends who are girls. I grew up playing basketball and one of my brothers, Nick, invited me to play basketball one night and Matthew was one of the guys there. He was surprised that I was able to hold my own around the guys and he started to feel comfortable around me. From there, we began to find ourselves working on the same projects together at church and we really leaned on one another for support. And that's how it all started! We would spend the next 5 years serving in church together, playing basketball, going to basketball games, and now we have three dogs together! He proposed in February of 2019. Matthew, his two sisters, and I took a trip to Paris together. One night, we took a river cruise to the Eiffel Tower and after the cruise, we took a stroll down one of the bridges. Matthew asked me if I wanted to take a picture and as his sister was taking the photo, he got down on one knee!
Q: What was the best/most memorable part of the day?
There were so many memorable parts of the day! We absolutely loved having all of our dearest friends and family members all in the same room. The first look was very sweet. I wasn't nervous at all, just so excited. And it was really a beautiful moment! I also loved when we exchanged our vows. We didn't write our own or anything, but the sentiment behind it, and saying it while staring into the eyes of the one you love in front of God and your families and your friends. I didn't think I would get choked up as much as I did! During the reception, we did a couple's dance and I am absolutely thrilled that we did! Some relatives and friends would NEVER have gone on the dance floor and some of the sweetest photos from the reception are those shy aunts and uncles smiling from ear to ear with their spouse. I would definitely recommend it!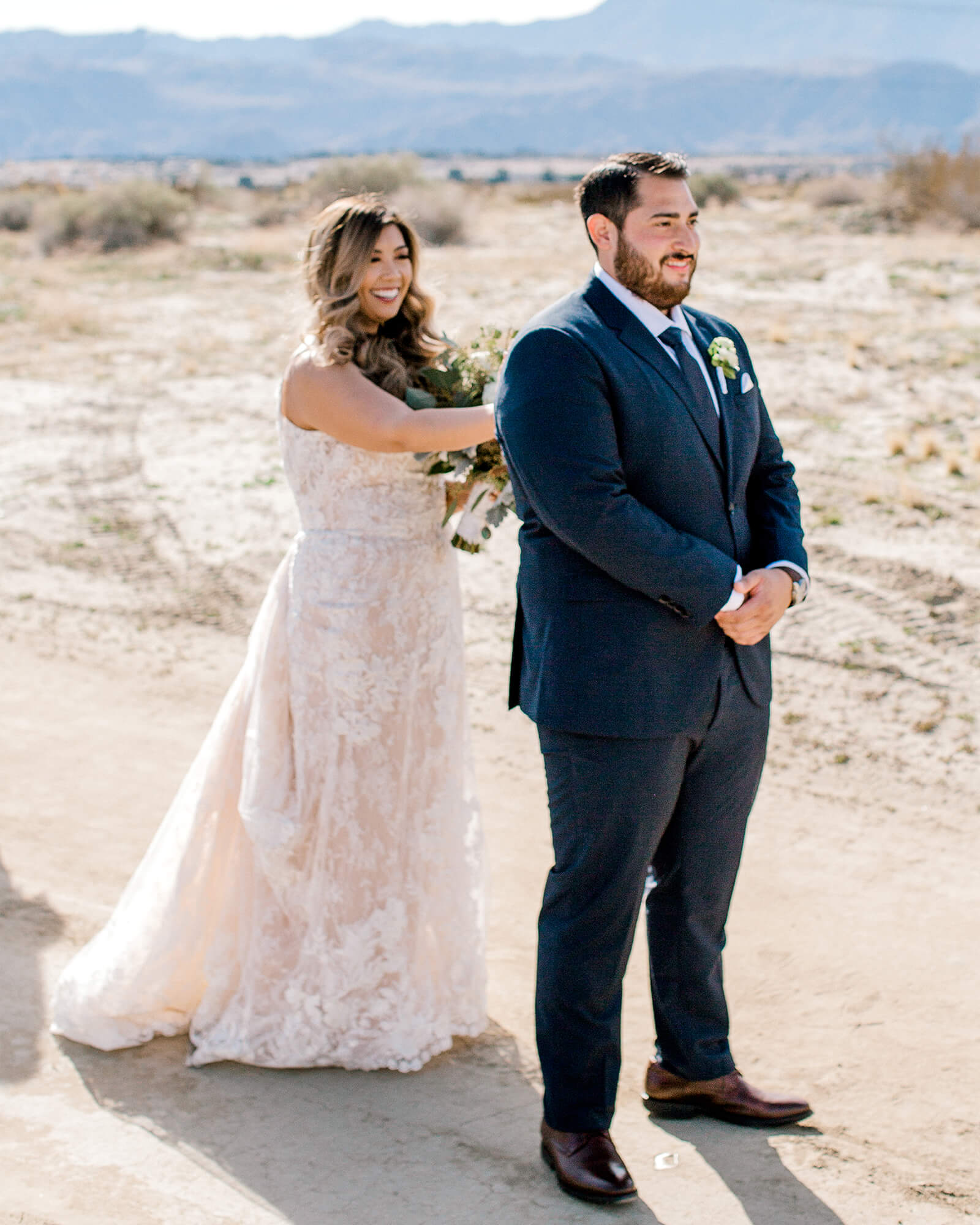 Q: Where did you hear/find Cocomelody? 
A lot of my close girlfriends got COCOMELODY wedding gowns and they looked absolutely stunning! I was shocked to learn about their price points. During my fitting, I found myself LOVING every single dress I tried on.
Q: What did you love most about your #Cocomelody dress?
I loved that it fit me perfectly. I am really self-conscious about my body and I thought I would need a corset or an a-line shape, even though I wanted to get something fitted throughout my whole body. My stylist did an amazing job of picking out dresses for me and made me feel so confident — I ended up going with a sheath dress. And never in a million years would I think I'd look flattering in a dress like that. The only work I needed to be done on my dress was getting it hemmed. I also love that the boutique had an alterations department so my seamstress was familiar with the dress and was in direct communication with my stylist. It made the whole process seamless.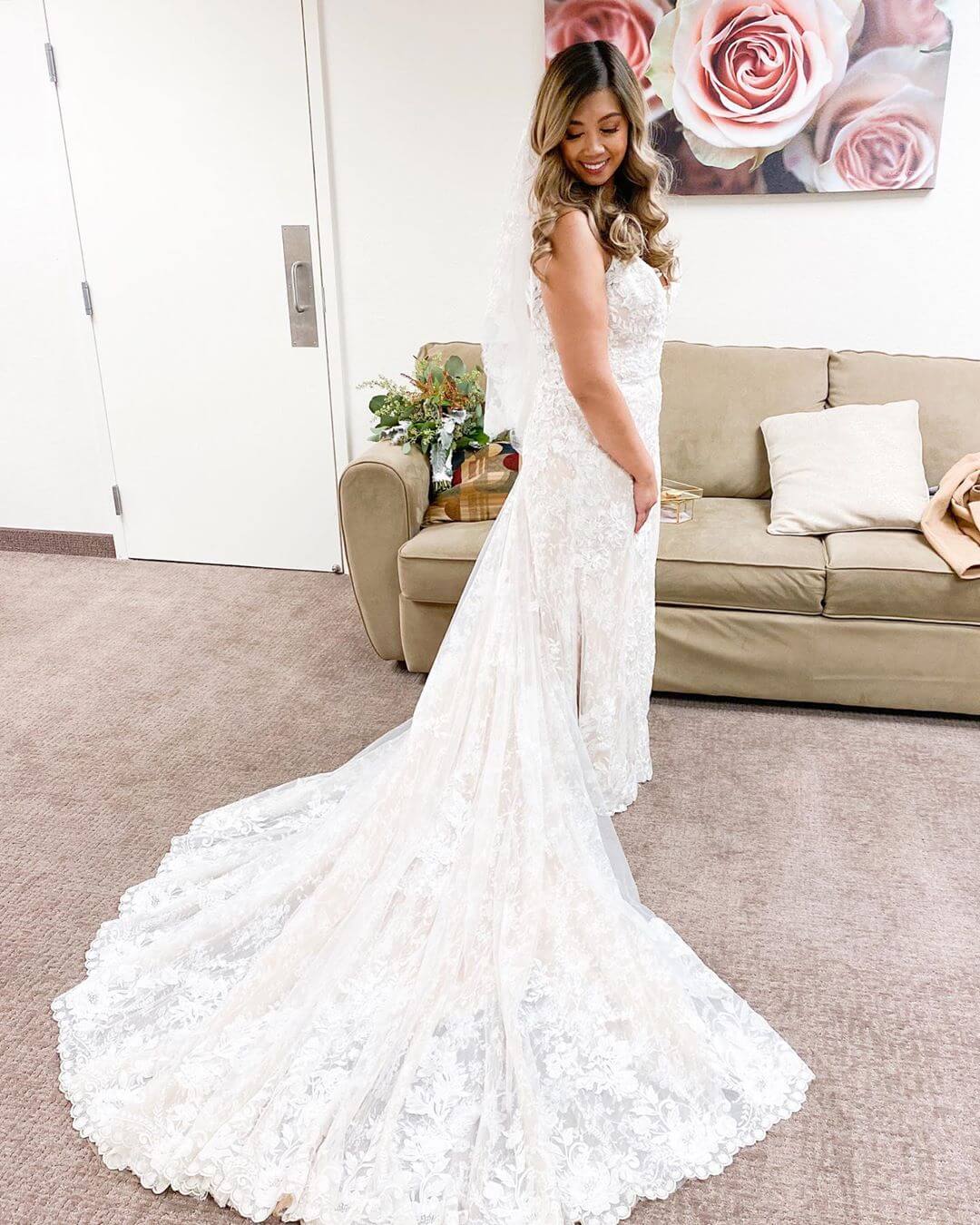 Q:  What do you think about Cocomelody?
I loved everything about my experience with COCOMELODY. They did a great job of listening to me and helping me achieve my dream wedding look.