Living in rural New South Wales the whole life, Hannah knew she wanted a rustic wedding – and a wedding dress that felt timeless and elegant. Saying 'I do' to groom Luke felt like a dream but that was exactly what she wanted. They host the ceremony in Echinda Gully, Armidale. Surrounded by close friends and family, they enjoyed a wonderful day! Congratulations and wish Hannah and Luke everlasting happiness!
All photos were taken by James Brooks Photography.
Wedding Dress Style: #LD3932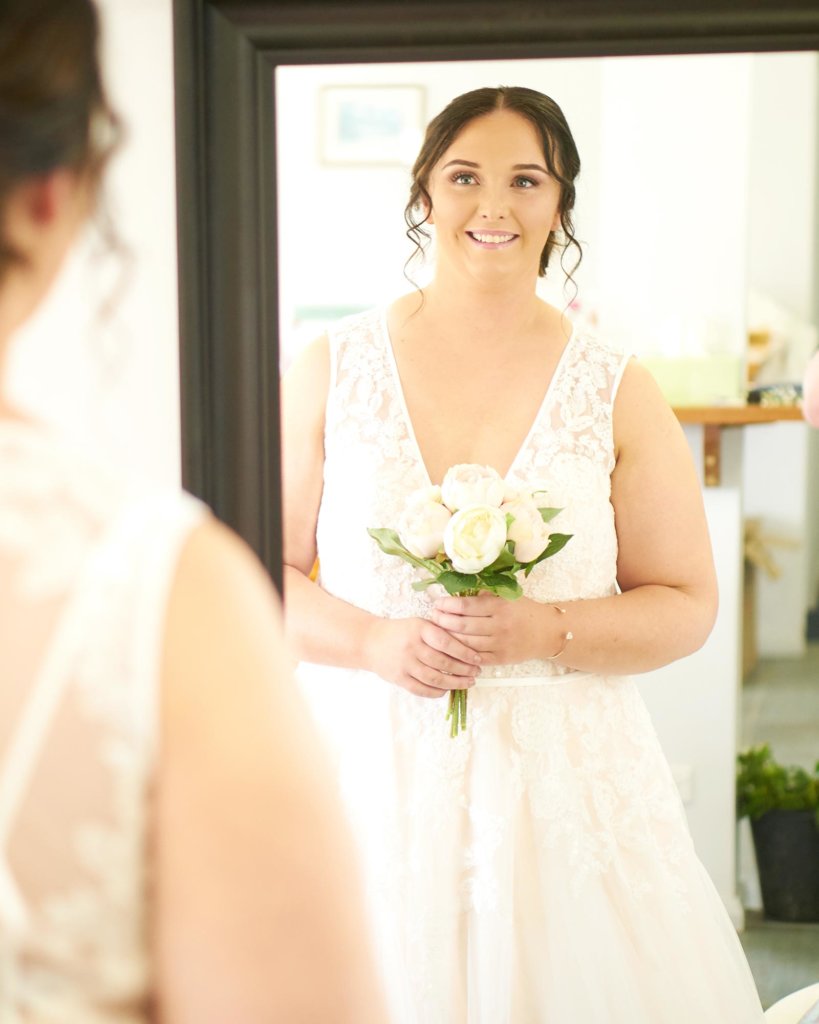 Q: Any advice or tips for future Mrs.?
You can stress and worry 24/7 until our day, but when all the decorations are up and your dress is finally on in the end all you need is your partner. So don't worry everything works out in the end.
Q: Tell us your love story! Where & How did he propose?
We met at McDonald's where we worked together for 4/5 years. I remember this day from waking up till going to bed! We were in Munich Germany, Luke lived in German for a year so speaks, reads and wrights in German. It was freezing outside and I'd dressed so dorky, all I cared about was layers, and no makeup on and hardly brushed my hair, walk out of the bathroom and Luke just goes 'don't you wanna maybe wear jeans, I said no I don't actually, oh OK maybe some makeup? Brush your hair? Ahh no I don't but thanks for being rude.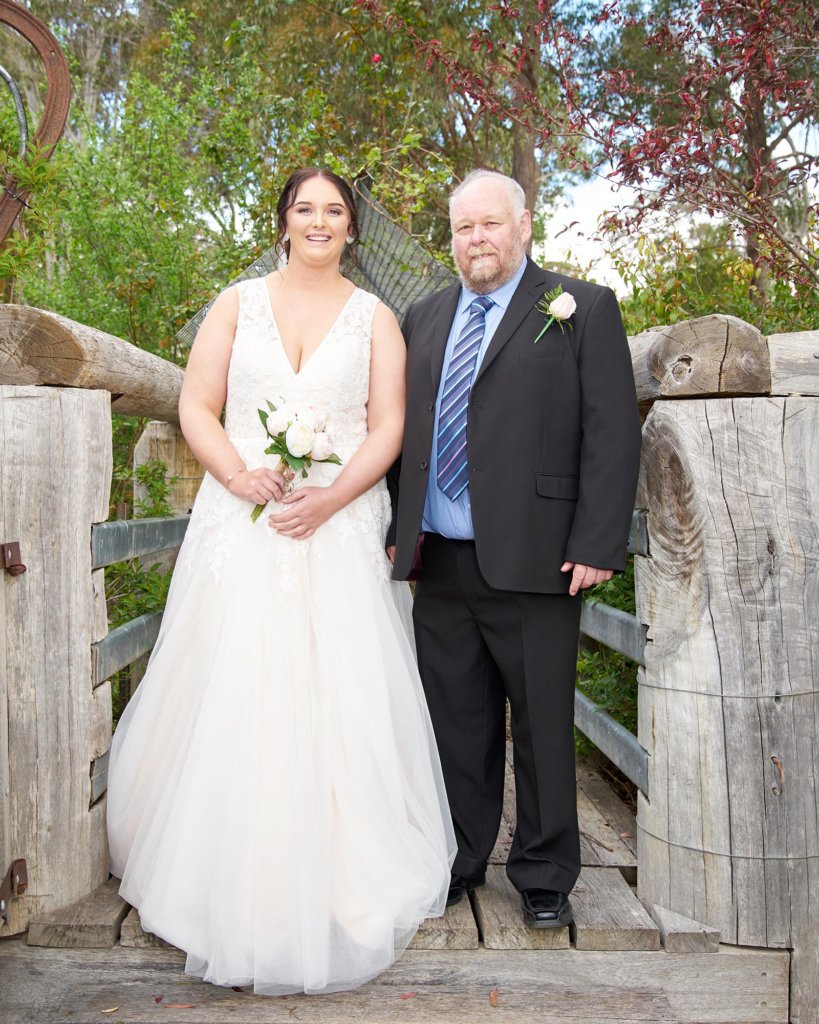 We then walked to the train station where we had to get out hire car. Luke forgot our passports so had to walk back to the hotel and left me to figure out how to order food in a German cafe, finally got there he came back and he finally started driving. I do remember freaking out about his driving so I said to him. Ahh your kinda close to the side of the road and he just snapped at me 'OK I'll pull over and you can drive then' I laughed. We finally got to the castle we were going to and there was snow everywhere. So we started the trek up to the hill and I just remember whinging the whole way there cause I wasn't feeling well. We got a far way up and there was this sign, it was in German so I had no clue and he got so shitty saying he wanted to take me on that trek and I'm like ha na, more walking? I'm good here. He was angry the rest of the way up.
We got close and there was a little shop so we got a pretzel and a drink and sat and chill, he wasn't really talking so I was said well let's go then. We got up to the front of the castle and there's a few people and there wasn't much of a line to get a photo in front of it, so I turned to Luke and said 'OK game plan. You go first I'll take a picture of you and then we'll switch real quick' he of course ignored me turns to some random lady and says 'excuse me can you take some pictures of us' I just remember thinking 'oh yeh OK can get someone to take a picture of us here but didn't want a bar of that at Disneyland, yeh righto' that's when I turned around and he was on one knee.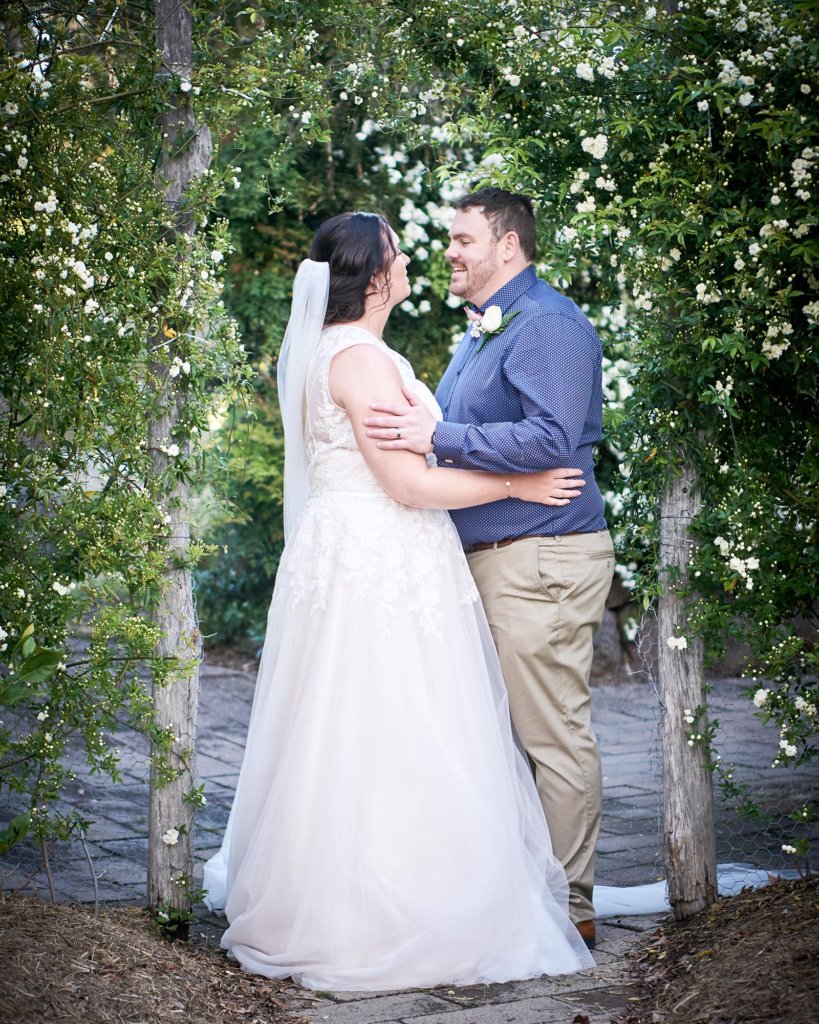 I feel like we were there for 10 min and i think i forgot that you were meant to say yes, I just remember having this dumb look on my face from being so surprised and then I told him to fuck off though cause I didn't believe it was happening. The lady taking the photos cried, which made me cry. We then walked around the castle and got back into the car and went to a church and then went back to the hotel and we had an amazing dinner, I also remember Luke was so drunk that when it got to a sensible time to call family at home he wasn't going to be part of those phone calls.
Q: How would you define the message "Dare to Love"?
Love yourself as you would want others to love you.
Q: What was the inspiration behind your wedding theme?
Living in rural new my whole life, I love the rustic and country look, so when I found our location it was just perfect.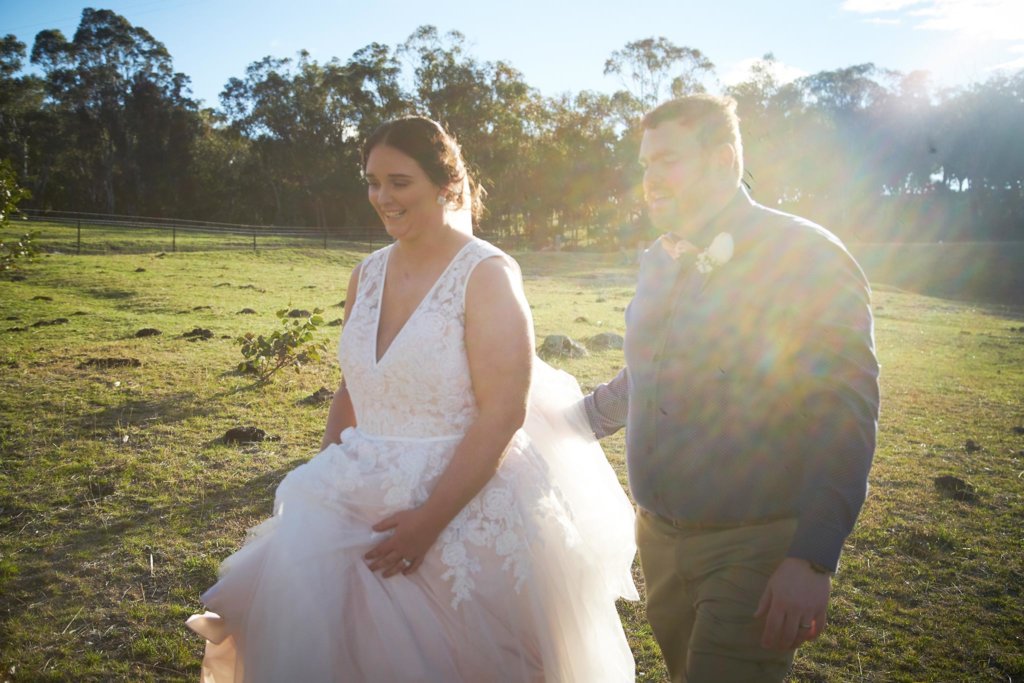 Q: Did you enjoy the wedding planning process? Why or why not?
I love wedding planning! I actually studied it 2 years ago so I'm trying to get into event planning.
Q: What was the best/most memorable part of the day?
Waiting for my dad to be ready to walk me down the aisle, believe it or not we had to hurry him up. And honestly just seeing everyone we love in one place.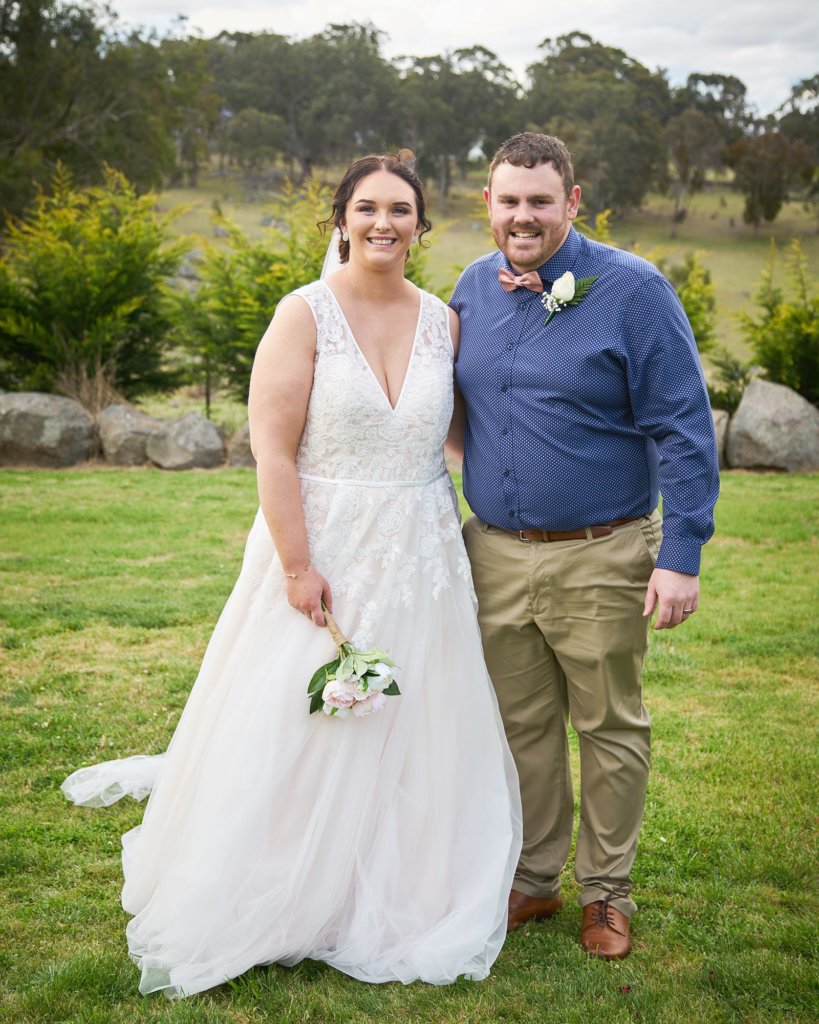 Q: What did you love most about your #CocoMelody dress (es)?
It was so comfortable! And exactly what I wanted. I was so fussy when it came to trying wedding dresses on so I'm so glad I found something I actually liked.
Q: What do you think about CocoMelody and the customer service?
You guys are so helpful with every little detail, I can't thank you guys enough for making something I thought would be so hard one of the easiest things!!! Thanks a lot, CocoMelody!