A little boho, a little country and a whole lot of love… Hillary & Mark had their beautiful outdoor wedding at Papago Park in Phoenix Arizona. And Hillary's custom dress with long sleeves is totally the updated princess gown of our dreams!
All photos were taken by Julius Photography.
Wedding Dress Style: #LD4534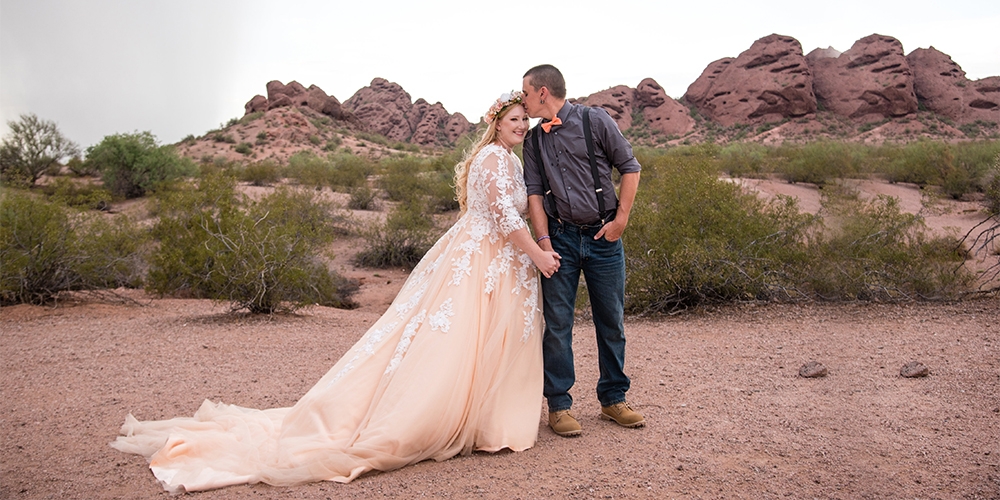 Q:  Any advice or tips for future Mrs.? 
JUST RELAX! Quit stressing and micro managing. You have to enjoy the process to enjoy the day. So just calm down and remember that this day is really only about the love you have with your partner.
Q: What about your love story?
We were two broken hearted souls that weren't looking for love. But we randomly met and haven't been apart since. I knew the first night I met him that I was going to marry him. And he tells all his friends that he knew from the moment I walked into his life that he could never let me go.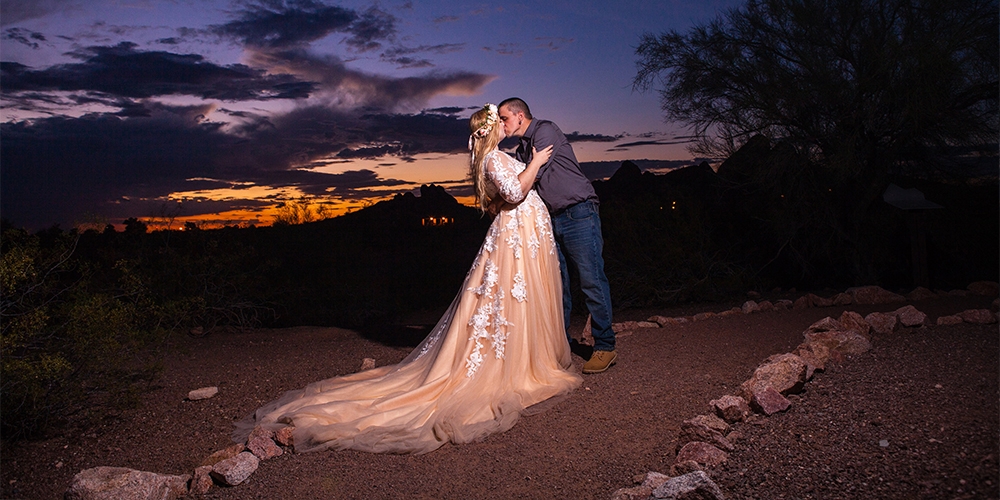 Q: What was the inspiration behind your wedding theme? 
We just wanted to amp up our natural selves. I'm a free spirit and he's a country boy.
Q: What location did you pick to have your wedding and why did you choose this place?
We had our wedding at Papago Park in Phoenix Arizona because we wanted to be outdoors but we wanted different scenery than what you usually see in wedding photography. The desert is our home. Incorporating it's raw natural beauty while still in the middle of the city seemed very fitting with our personalities.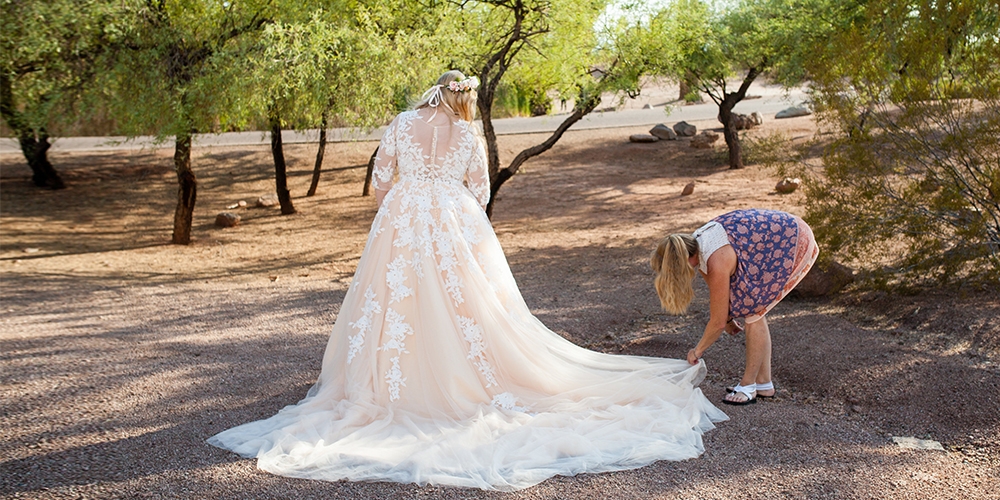 Q: What's your hubby's reaction when he first saw you on your big day?
He had the biggest smile! It warmed my heart and made me feel beautiful just seeing the look in his eyes. 
Q: What did you love most about your #Cocomelody dress?
If one of my best friends had to turn my personality into a dress, my wedding dress is exactly what would have been made. It was unique, it was dramatic and it was romantic. I love that I got to pick exactly what I wanted in my dress.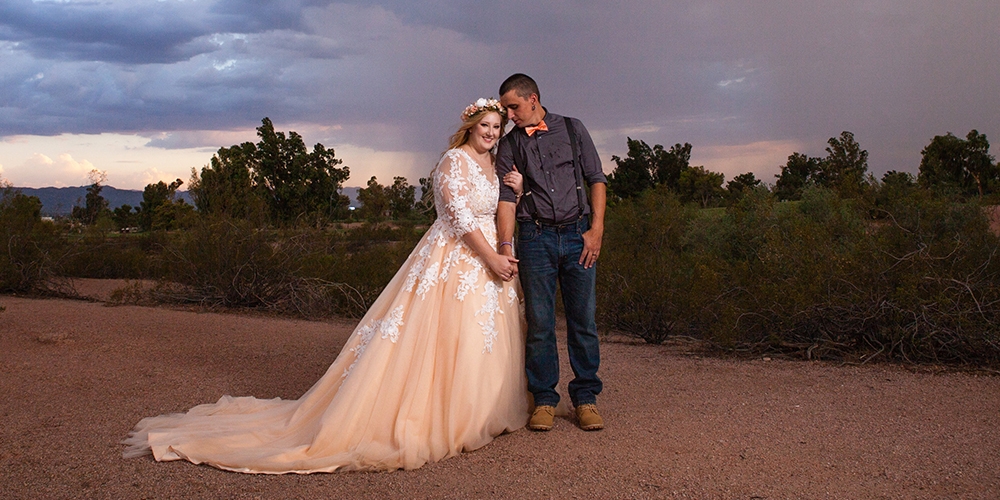 Q: What do you think about Cocomelody? 
Cocomelody made me love the dress shopping and buying experience. I was never left in the dark and communication was always fast and helpful. Given that I didn't have the option to try these dresses on, having a designer to talk to, to help me pick the perfect silhouette and shapes for my body with honesty and respect was the best experience and something I didn't receive in any boutique. I will now only ever buy dresses (even considering the distance) for important events from Cocomelody.