Bridesmaid dress trends have come a long way. In the early 1900s it was very common for bridesmaids to wear the same colored dress as the bride, to confuse evil spirits; nowadays it is almost considered a taboo. Although you can go with a uniform look for your bridesmaids, why not mix and match their dresses to bring out their own style and personality? And furthermore, who wouldn't like a splash of color at their wedding? Weddings typically have a color scheme they go by, so why not have the bridesmaid's dresses do the same? Mix and matching might sound chaotic and clashing but here is a short guide to help you create a unique and effortless look with mix and match bridesmaid dresses.
1. Same Color, Different Dress
If you have decided to go for a uniform look, meaning to have your bridesmaids wear the same color, it is an interesting idea for them to have different style dresses. By wearing the same color there is a sense of unity but by choosing different style dresses, it shows diversity in each of the bridesmaids, which is a nice way to showcase their individuality. Your bridesmaids will be thankful for allowing them to wear a dress that fits their shape, personality and style.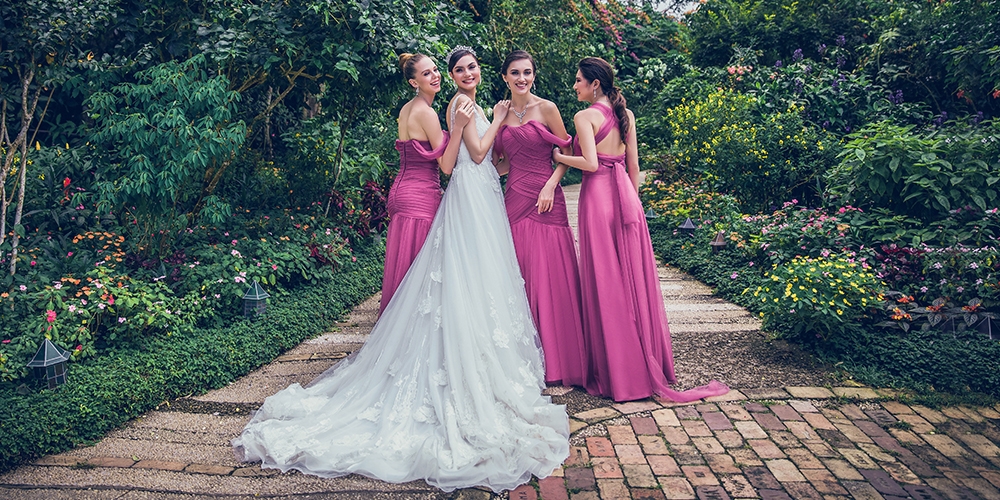 2. 

Various Hues
Some might say that having the same dress and same color for each bridesmaid is a bit dated but there is certainly a fun way to add dimension into this. Pick the color of your liking and then go for different hues in the color range, e.g. dark blue into light blue or browns into beiges. Having different hues adds some contrast without it being too overwhelming, think of it as a water color painting where colors gradually flow into each other.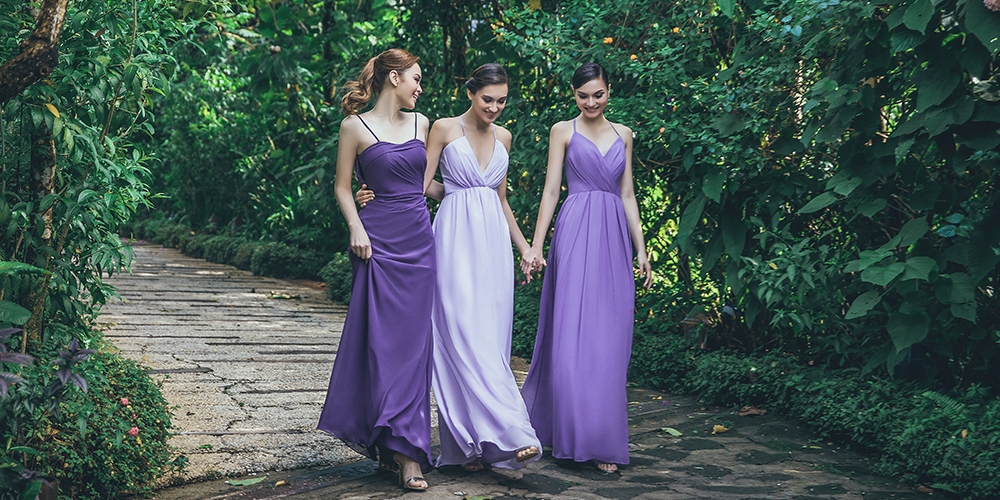 3. Textures & Fabrics
Another interesting way to add depth into your bridesmaid dresses is to use different textures and fabrics for each and every dress. One might have a dress of Satin, while the other has one made of Organza. Or maybe you would like to add a piece of fabric differently to each dress, e.g. Satin gloves for one dress, Satin belt for the next, Satin hair tie for the other and so forth. Beaded dresses add a subtle contrast as well by having different patterns. Not to mention they add a bit of glamour to the dress.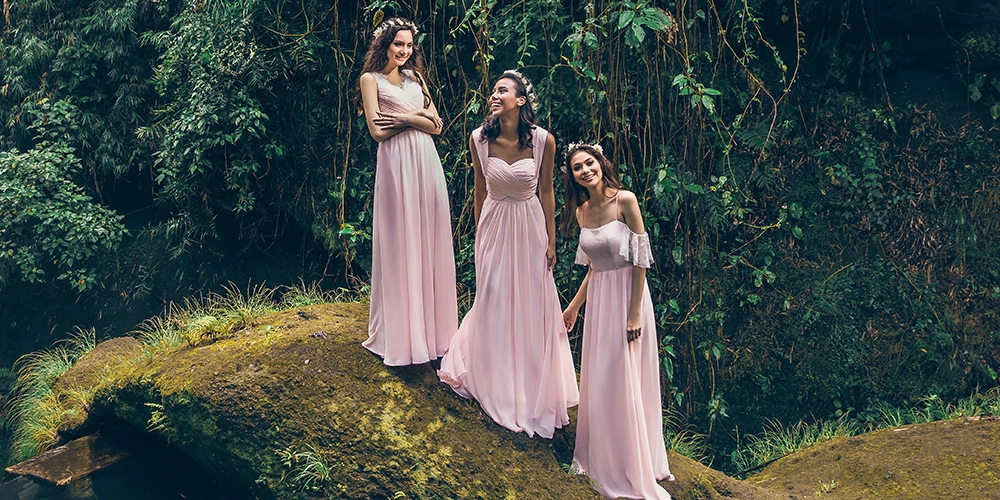 4. Print Perfect
Long gone are the days where prints were a no go for bridesmaid dresses. Although you might think that prints can be very chaotic or draw the attention away from the bride, it all has to do with the perfect balance. When choosing a color scheme make sure that 1. There are some solid colored dresses and 2. That the dresses with the print incorporate the chosen color. By doing this it will give the whole a very uniform but beautiful look.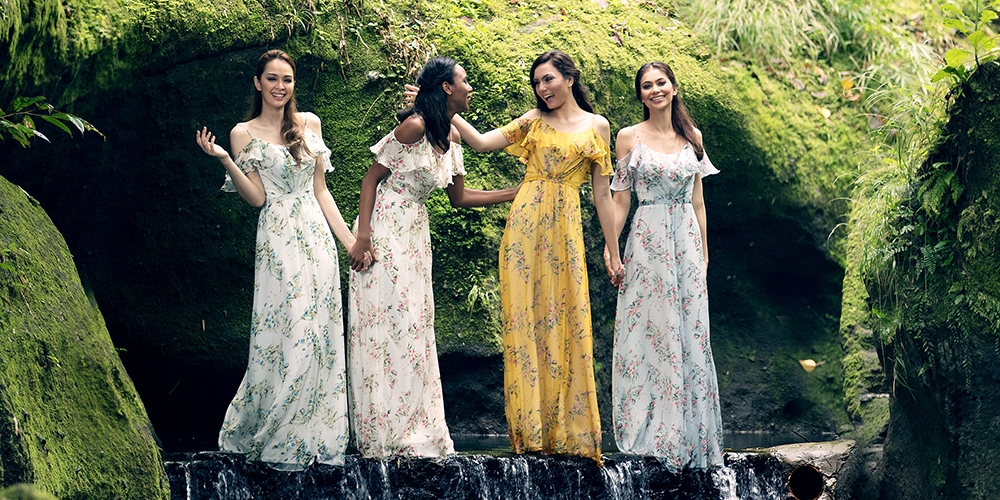 Although it might be fun but sometimes tricky to find the perfect matching dresses for your bridesmaids, it is more important that they will be spending this special day with you. So whatever you choose, I am sure your bridesmaids will love their dress regardless!