After dating for 4 years, Isobella & Jason finally chose to tie the knot at Impact Ministries Church Gilston. Their reception was surrounded by their loved ones, and their slightly vintage venue completed their gorgeous nuptials. Read Isobella and Jason's beautiful love story, and get some helpful insights into how you can have a stress-free big day.
All photos were taken by Andy Burton – boyburton
Wedding Dress Style: #LD2676
Q: Any advice or tips for future Mrs.?
Don't stress over the small stuff, your big day will go so quickly, extra stress will just ruin it, enjoy this special time with family and friends and make sure you have one on one time with your husband at the reception.
Q: Can you tell us your love story? Where and How did he propose?
We had been dating for 4 years when we attended my brother's wedding. Jason was so filled with love all day and he looked so happy. It is not a big romantic and I wasn't excepting to get married anytime soon but it was so beautiful to enjoy that day together. When we got home that night – Jason's face lit up and he knelt down on one knee in front of me. My dad and sister were there also. Jason said "we have been surrounded by so much love today and id like to keep it going. I love you Isobella. Will you be my wife?" I was so shocked that I was crying and laughing hahaha! I looked at dad and I could tell he knew because he winked and smiled at me. I was like "are you joking! oh my gosh!" … then I said yes!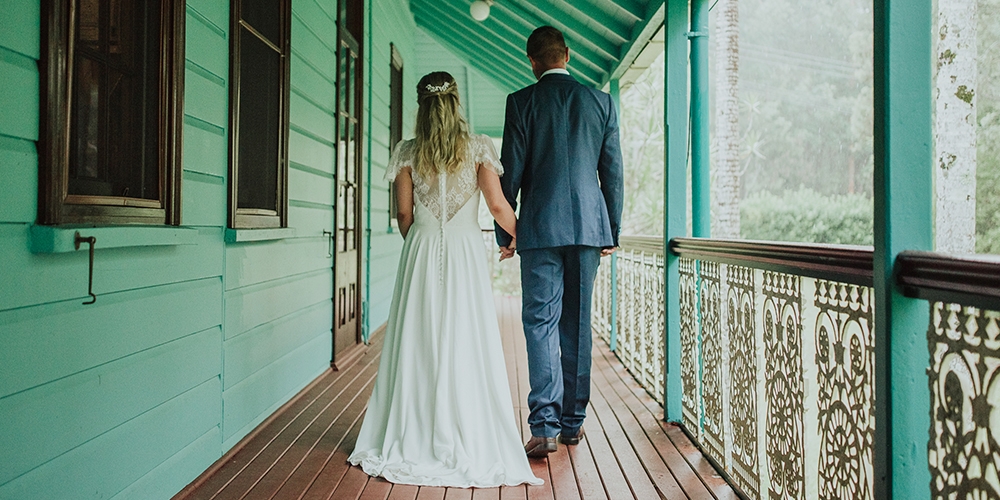 Q: What was the inspiration behind your wedding theme?
I chose this theme with my beautiful mother in law! We both loved the style and she helped a lot with decorations.
Q: Did you enjoy the wedding planning process? Why or why not?
I did enjoy the majority of the wedding planning. I loved putting things together, lots of DIY and bargain hunting. I didn't enjoy the money stress of it all but at the end of the day, it was worth it.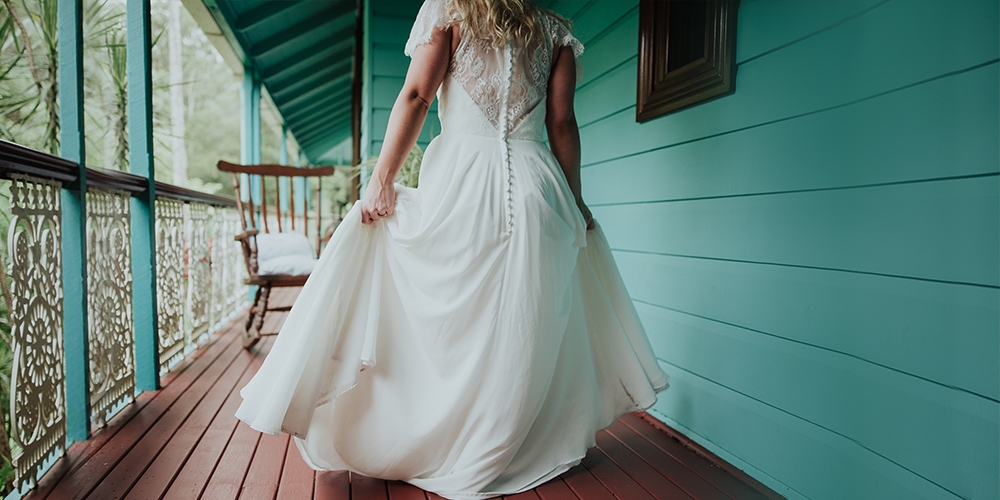 Q: What was your hubby's reaction when he first saw you on your big day?
He tried so hard to not cry but his eyes were full of water. Once he held my hand, he relaxed and smiled!
Q: What was the best/most memorable part of the day?
The reception! oh the party was amazing. Having everyone we love there made it so memorable, everyone had such an amazing time dancing, the food was incredible and each took it slow on the grog haha!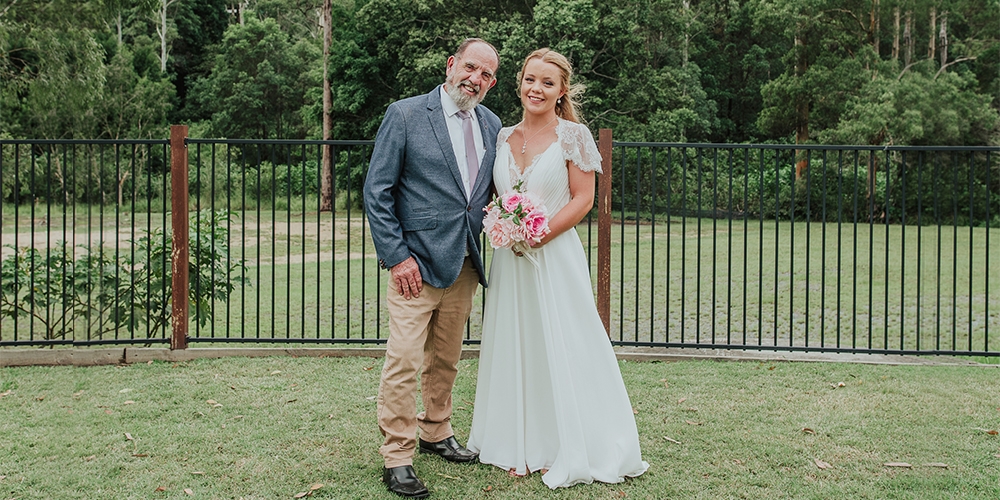 Q: What did you love most about your #Cocomelody dress?
The lace back and buttons!! I love the chiffon material, it was beautiful to wear and everyone commented on it. Cocomelody is the best choice! 

Q: What do you think about Cocomelody and the customer service?
The wedding dress prices are amazing. After reading the reviews on their site…I knew I had to get that dress, the size they offer is great and production time is very reasonable.