Marina & James had a romantic vintage wedding in Guthrie, Oklahoma. The dark colors Marina chose are perfect for their winter celebration. The first look they did was special and touching. And Marina's hauntingly beautiful lace dress with long sleeves was Uh-May-Zing! Her big smiles say it all!
All photos were taken by Little Locket Photography.
Wedding Dress Style: #LD4203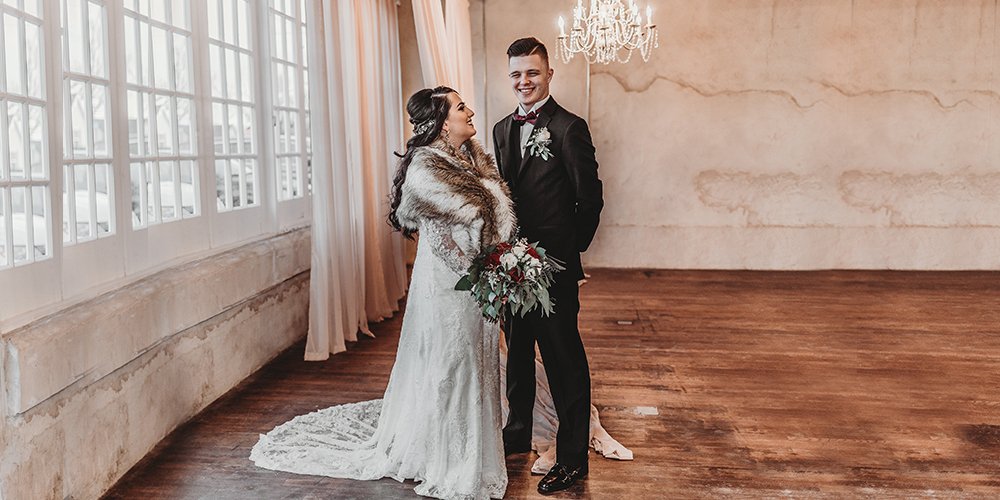 Q: Any advice or tips for future Mrs.? 
Everyone will tell you not to stress, but stress is inevitable. My biggest tip would be to RESEARCH everything and always look for the best deal! Going into debt for one day isn't the best way to start off the rest of your life with your significant other. DIY doesn't mean your wedding won't be classy! It was the best day of my life, and I didn't have to spend a fortune!
Q: Tell us your love story! Where & How did he propose? 
James and I were together for 4 years before he FINALLY proposed! Anyone who knows me knows that I absolutely love Christmas. James had spoken to all my family and told them that he planned to propose on Christmas morning when we went over for family Christmas. For the past years, we had always done dirty Santa but we decided this year to do a different game. It was a game where you had to roll doubles while the person next to you attempted to open a wrapped present while wearing oven mitts. It was all over facebook and looked hilarious! I was all for it. Somehow, they managed to make it to where I won and got to open the present! The ring was inside and I turn to my left and James was down on one knee. It was absolutely perfect.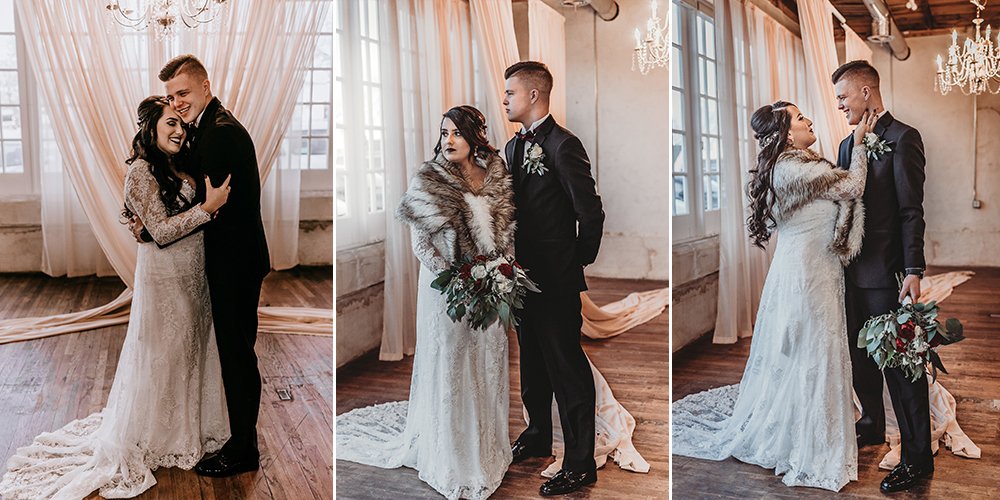 Q: How would you define the message " Dare to Love"? 
When I hear "dare to love," I think of being fearless when it comes to finding love. Don't be afraid. 
Q: What was the inspiration behind your wedding theme? 
I knew I didn't want the typical "barn/rustic" theme that has been ever so popular in the past few years, especially being in Oklahoma. That being said I felt like my theme was romantic/vintage. I chose dark colors to go with winter, as I knew I always wanted a winter wedding! 
Q: Did you enjoy the wedding planning process? Why or why not?
Yes and no. I loved getting to marry my soulmate, but it was unbelievably stressful since we paid for the wedding ourselves. I was SO relieved for it to be over, but it was an amazing night!!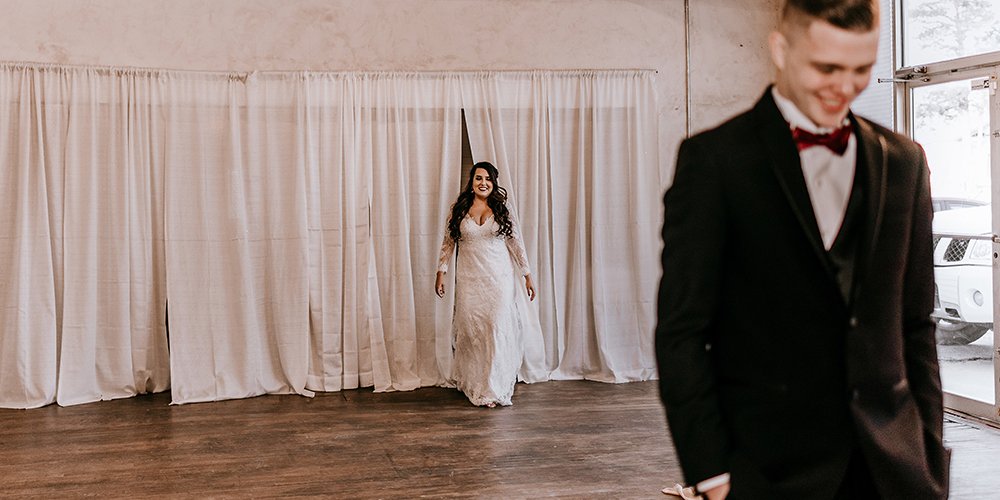 Q: What was the best/most memorable part of the day?  
Seeing my husband cry when he saw me. I'll never forget it.
Q: What did you love most about your #Cocomelody dress? 
That it was EXACTLY what I envisioned! I felt amazing and the wedding dress didn't break the bank.
Q: What do you think about Cocomelody and the customer service?
It was great! I had a few bumps, but the Los Angeles Cocomelody store made sure I got my dress quickly and that it was perfect.