Jamie & Nate got married in Blue Grass Iowa last October. We're totally in love with their wedding pictures, such a perfect backdrop for their modern, farmhouse, and moody wedding. Jamie customized the dress Remi by adding long sleeves and she makes it even more gorgeous! Sending best wishes to this sweet couple!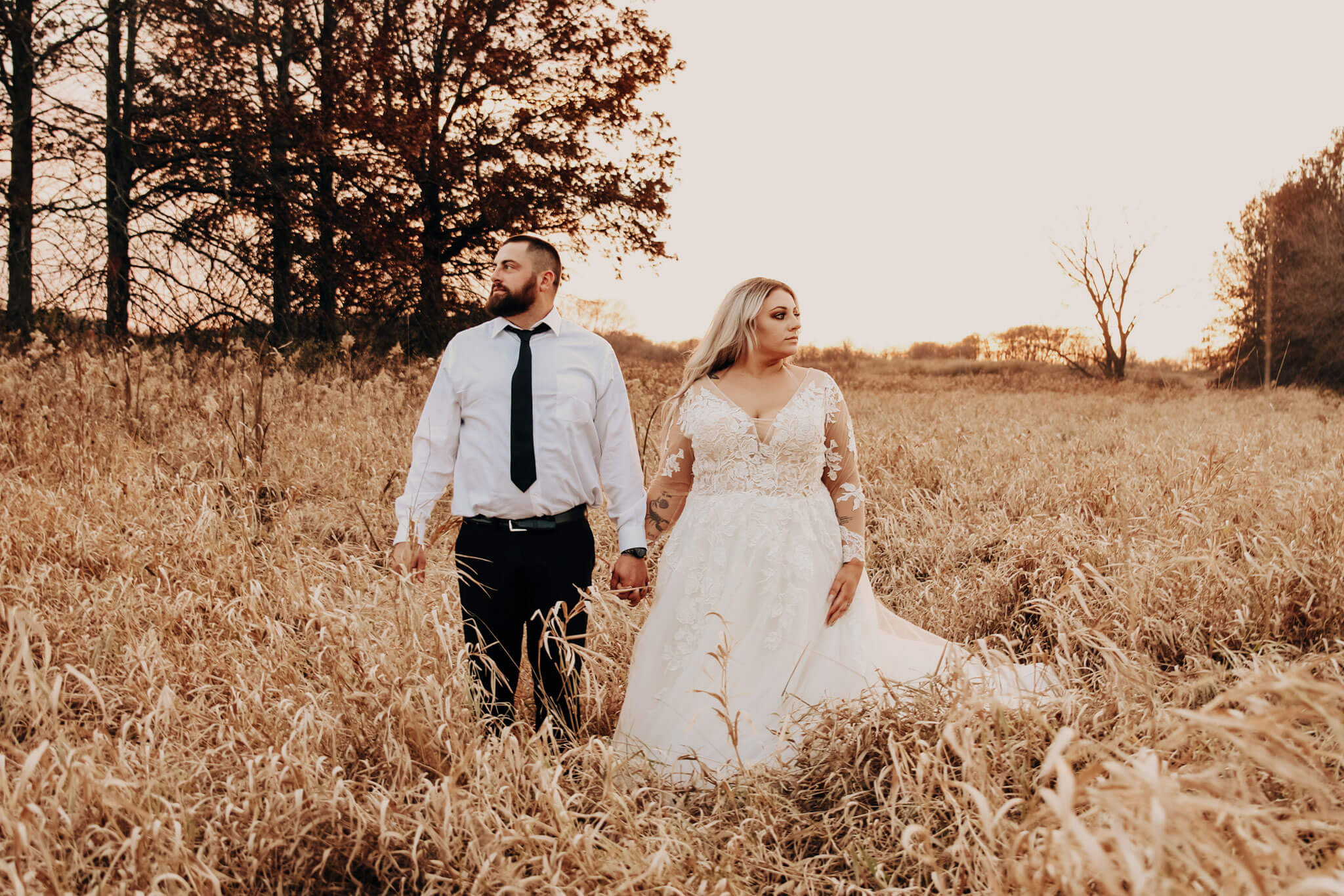 Photo Credit: Macey Elizabeth Photo ; Wedding Dress Style: REMI #CW2290
Q: Any advice or tips for future Mrs.?
Do what makes you happy no matter what. Your significant other and you are sharing your most important day together in front of your families and all you'll notice is you and them. Cherish every single moment because it goes so fast! Don't forget how much you love each other during planning it gets stressful but the life you get to build is what is so important.
Q: What was the inspiration behind your wedding theme?
I think it was a mix of modern and farmhouse and moody all in one I'm very diverse and so is my husband!
Q: Tell us your love story! Where & How did he propose?
We meet about 9 years ago and stayed friends until 2016. We started dating and bought a house in 2018. After we bought our house he proposed on Christmas Eve and we started wedding planning! He's been my best friend and has continued to be through all of life's challenges. I couldn't have found a better person.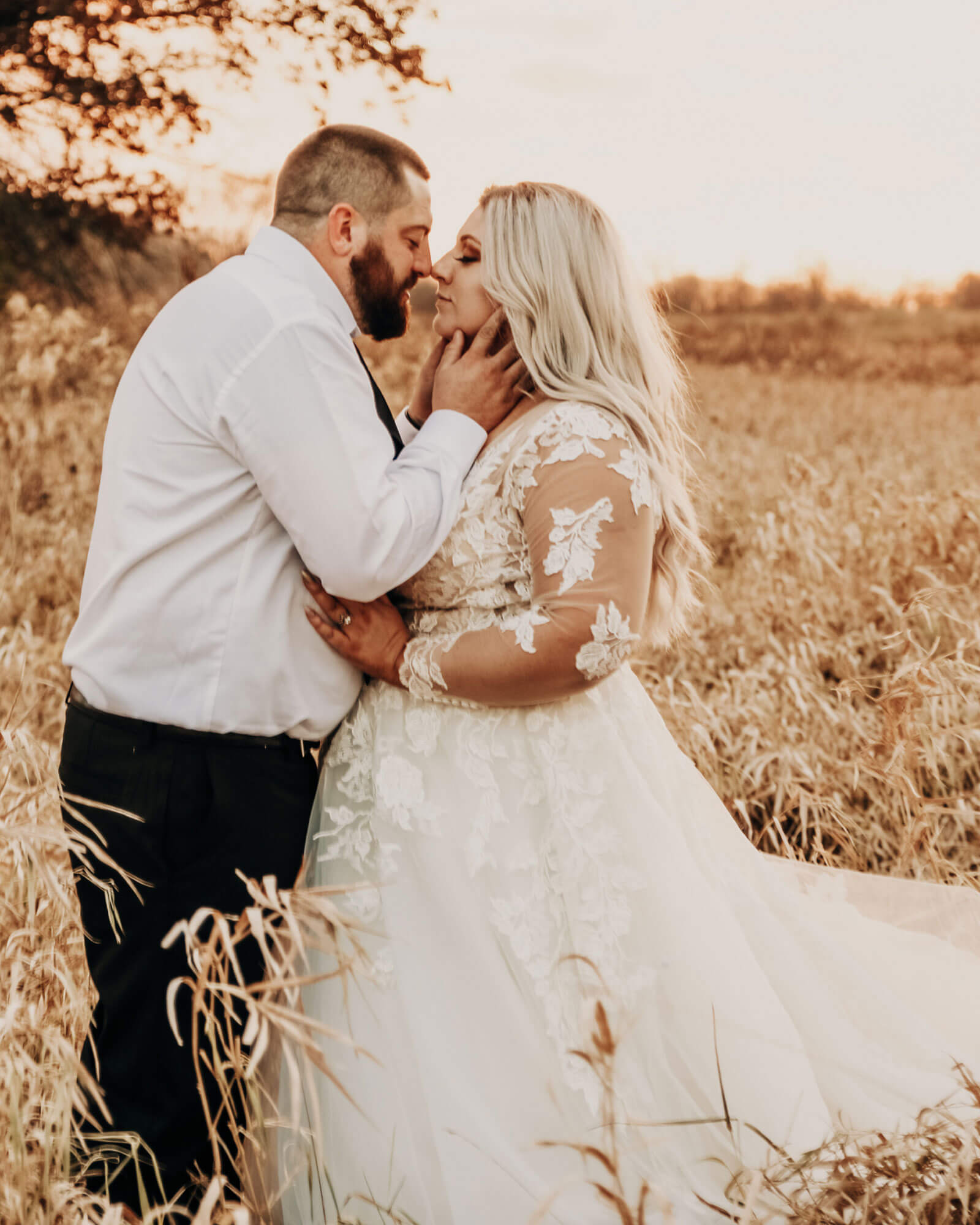 Q: What was the best/most memorable part of the day?
Seeing Nate standing there with tears of joy in his eyes at the alter made everything so worth it. And watching our family and friends looking at us the way we looked at each other made everything so magical it seriously felt like a fairytale.
Q: Where did you hear/find Cocomelody?
My mom was actually looking at wedding dresses that matched what I described to her and found Cocomelody and found they did custom wedding dresses as well. I took a leap of faith and ordered my dress and it was perfect.
Q: What did you love most about your Cocomelody dress?
How well it fit it was quite literally made for me and it made me feel like the most beautiful woman in the world. It's everything my younger self could've dreamed of and more!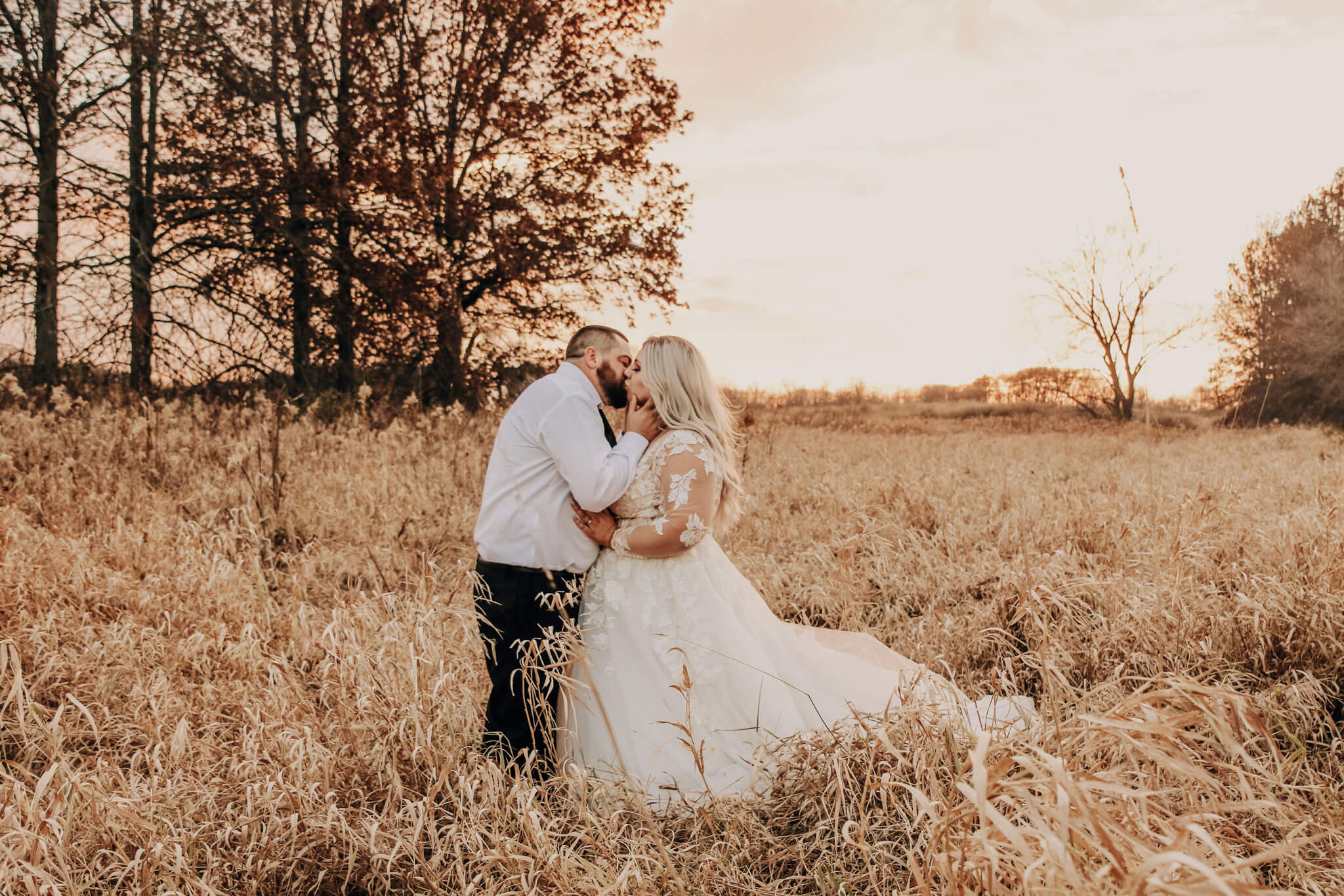 Q: What do you think about Cocomelody and their customer service?
They were over the top amazing. Handled every detail and concern I ever had and delivered on all their promises.