How do you choose a season for your wedding day? Do you envisage a sunny outdoor ceremony, or saying 'I do' on a crisp winter day?
The time of year will hugely influence how you plan your big day. Read on for ideas on what to consider before you set your wedding date.
Spring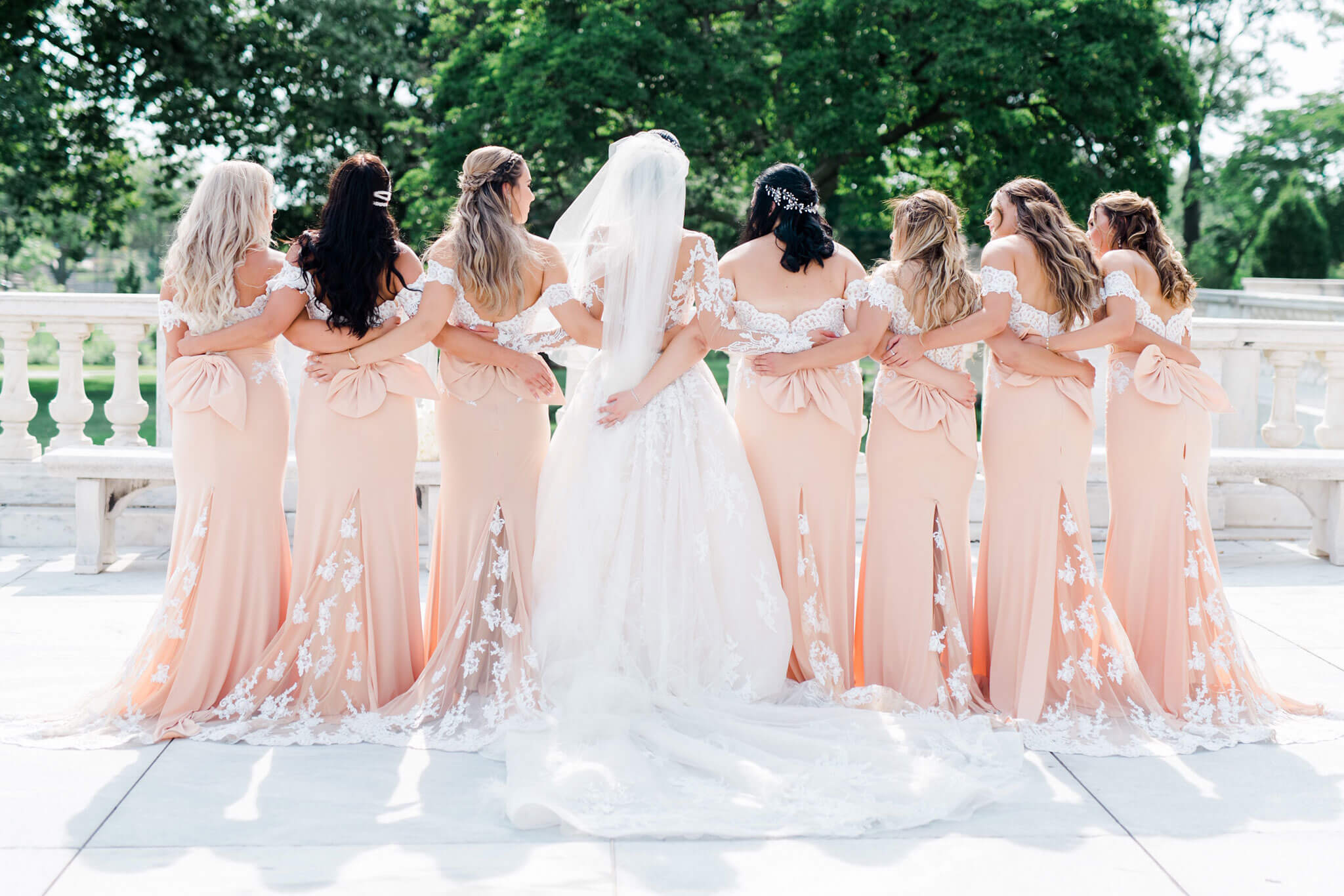 Bridesmaid Dress Style: #PR3491
Springtime is a glorious, romantic season. Days are longer, birds are singing, and flowers and foliage are bursting into color.
Spring weddings are enormously popular. So book your venue and suppliers well in advance.
Avoid the Easter school holiday period – honeymoon accommodation is often more expensive, and your guests may have prior commitments.
There may be a heatwave or snow, so prepare a bad weather plan. An indoor venue is definitely the safest option.
Spring is allergy season! With everything in bud and bloom, don't let sneezing and red eyes spoil your big day.
But remember that spring is a great season for wedding dresses – think light fabrics, flowy designs, floral details. Brides look great whatever the season, but spring wedding dresses are particularly beautiful.
Summer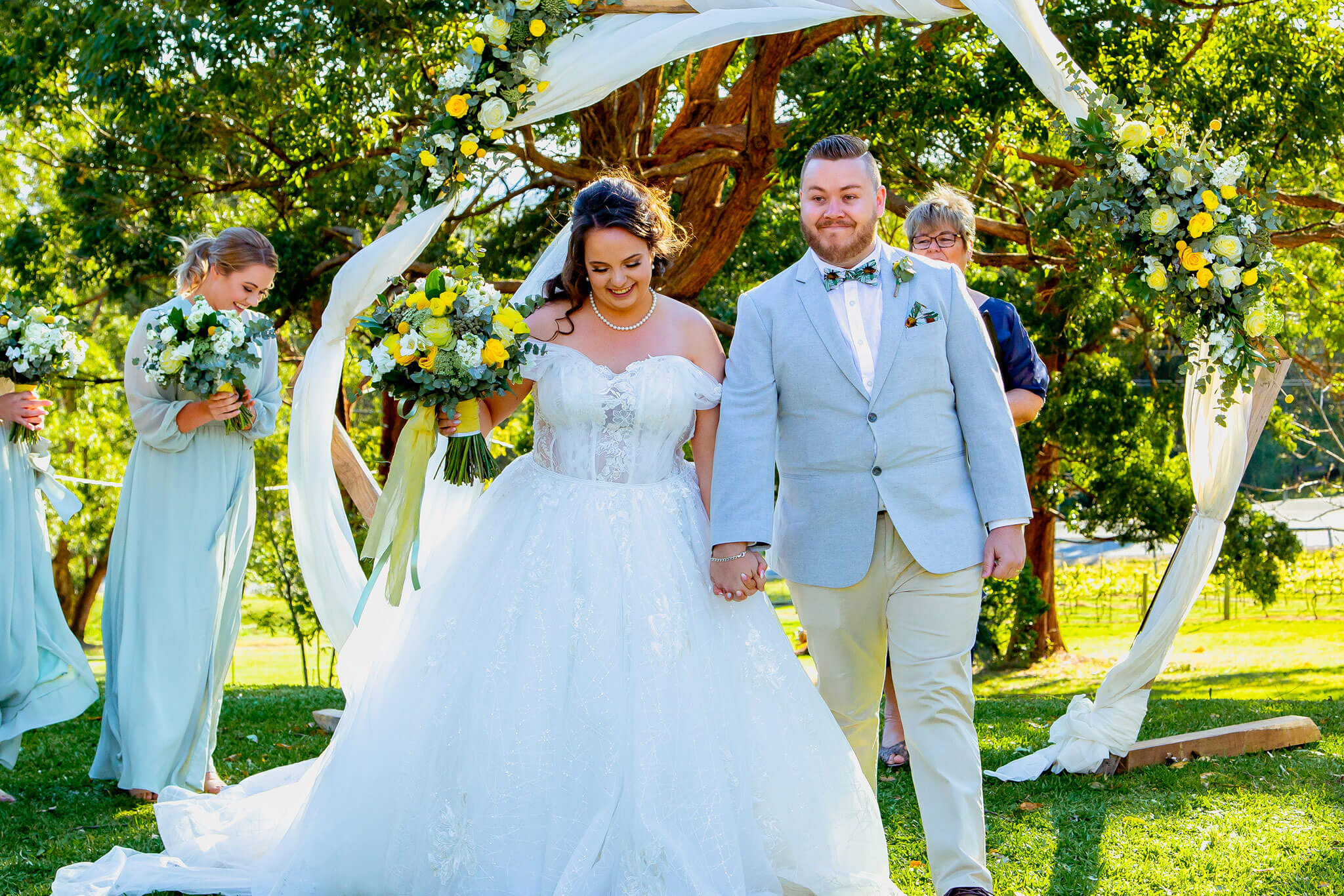 Photo Credit: Lachlan Jordan Photography;   Wedding Dress Style: Aspen #CW2169
Summer is the perfect season for al fresco celebrations. The weather is settled. Choosing your flower scheme is a joy, as everything is abundant.
Again, organize your venue and suppliers as early as possible. And get those invites out, before family and friends book their summer holidays.
Long, sunny days provide perfect conditions for gorgeous wedding photos. The nights are warm too – ideal for an evening reception.
Consider heat, humidity, and insects. In high temperatures, you don't want your makeup wilting. And you don't want to be too warm in your wedding dress – strapless would be a great, glamorous choice.
Think of your guests' comfort too. If outdoors, look for a shady setting, and possibly an early evening ceremony to avoid the heat. If indoors, choose a well-ventilated venue, ideally with air conditioning.
Fall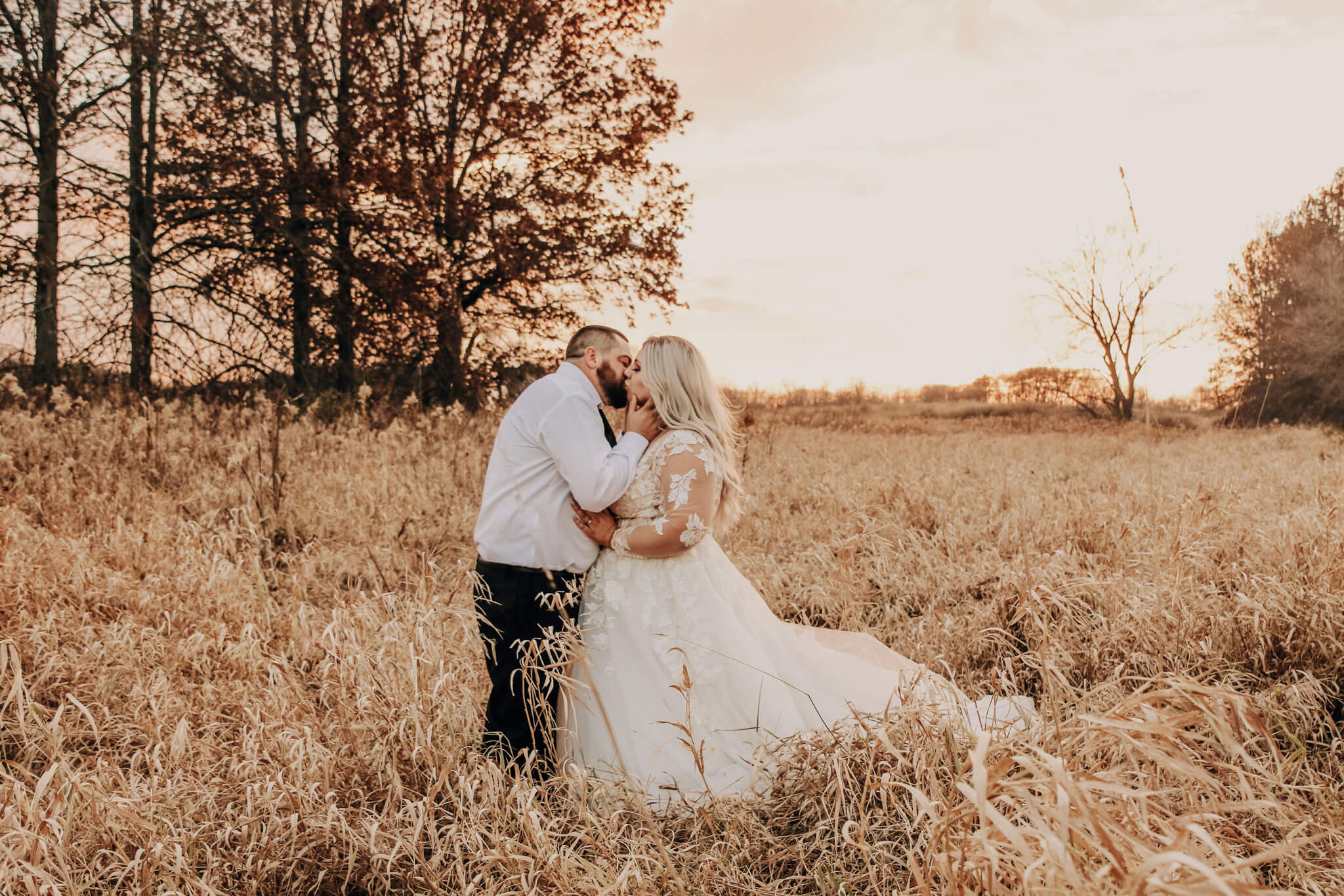 Photo Credit: Macey Elizabeth Photo ; Wedding Dress Style: REMI #CW2290
Autumn weather is usually favorable; temperatures are warm but not oppressive. There's still plenty of daylight. You can opt for indoor and outdoor celebrations.
It's a stunning time of year, with turning leaves and nature's palette of vibrant reds, yellows, and bronzes all on show. It's a beautiful backdrop for your photos. After all, you'll want to capture some great memories in your wedding dress surrounded by your loved ones.
Advance planning is key for a fall wedding. Contact suppliers early, and well before the busy peak summer season.
After expensive summer holidays, your guests might struggle to organize time off and funds for your big day. So the more notice you can give friends and family, the better.
Winter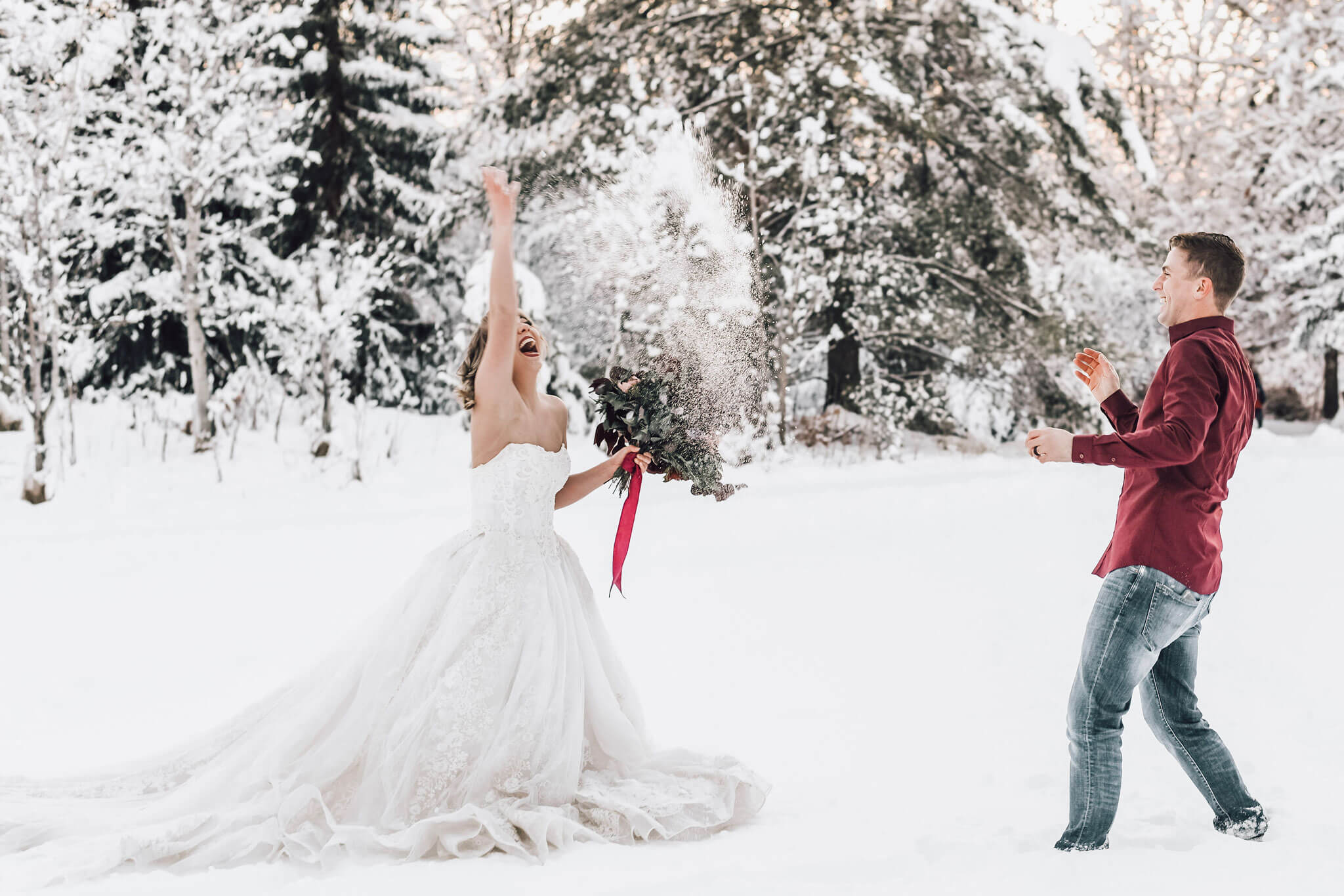 Photo Credit: Lavender + Lace Photo Co.  Wedding Dress Style: ANTOINETTE #LD5787
A winter wedding is a great way to brighten up chilly dark days. Despite the shorter days, the light can be incredible at this time of year. And there's the possibility of snow, which can give you some stunning wedding photographs.
If you avoid the major holidays, a winter wedding can work out cheaper than at other times of the year.
Your guests will be making their own holiday plans. So send out your wedding invitations early, to avoid clashes with festive celebrations.
Venue and entertainment hire is expensive around Christmas and New Year, so look into this early. Remember: winter weather can complicate travel arrangements for any guests coming from far afield.
Plan your winter wedding dress and your bridesmaid outfits for elegance and warmth. Accessorise with velvet shawls, faux fur wraps, and satin gloves.
Whichever season you choose, preparation and planning will make your day truly magical.