Jessica and Carwyn were married at St. Mary Magdalenes church in Aberdare, South Wales. They have a beautiful wedding theme with daffodils and bluebells to remember Jessica's sister who sadly passed away. How meaningful! And all the wedding photos are taken by Jessica's dad and 5 of his friends!
Wedding Dress Style: #CWVT15002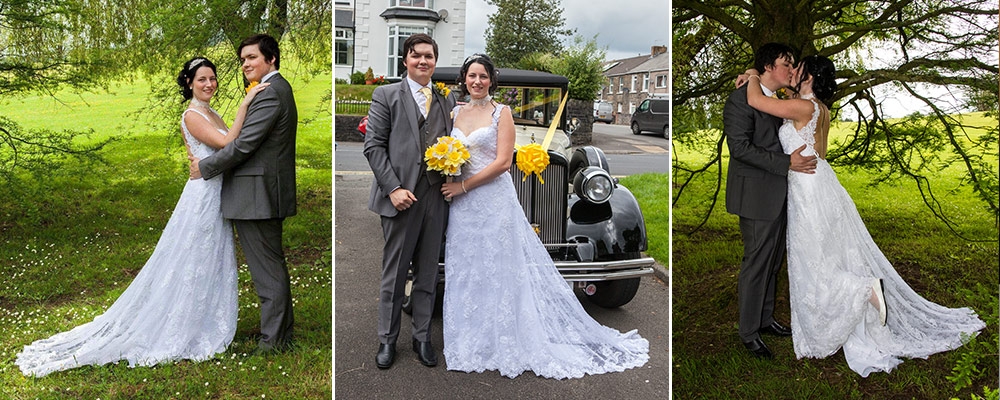 Q: And advice or tips for future Mrs.?
Enjoy every minute of the day from the moment you wake up to the moment you go to sleep, every second is magical.
Q: How did you meet? And where did he propose?
We met at school 6 years ago when I was 16. He proposed to me in my bedroom after we had our 14-week pregnancy scan at the hospital.
Q: What was the best/most memorable part of the day?
Walking down the aisle was the best part. It was lovely to see all of the emotion around the church and on the groom's face.
Q: How did you find Cocomelody? And why did you choose Cocomelody to make your wedding dress?
I was scrolling through Facebook and I came upon an advert for Cocomelody. The first photo I saw was of the wedding dress I bought for myself. I knew it was the right one as soon as I saw it. I bought the dress that very same day and it's the only wedding dress I've ever worn.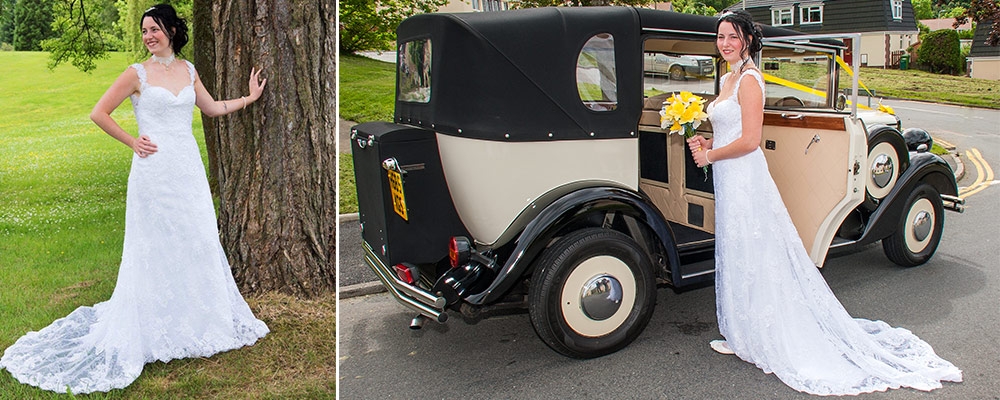 Q: What did you love most about your #Cocomelody dress?
My favourite part was how low the back was!
Q: What do you think about Cocomelody and the customer service?
The customer service at Cocomelody has been brilliant since day 1. The dress was delivered fast and any questions I've asked have been answered perfectly. Couldn't have asked for better!
Facebook Review from Jessica: