Love gives a life of unexpected happiness and sweet moments. Joanna & Jeremy finally had the sweetest wedding in Whitesburg, Kentucky, they live life very simply and wanted to focus on a simple and elegant ceremony with purple flowers and ivory accents the results were perfect, Congratulations to them.
All photos were taken by Celestial Shuler and Heather White.
Wedding Dress Style: #LD4432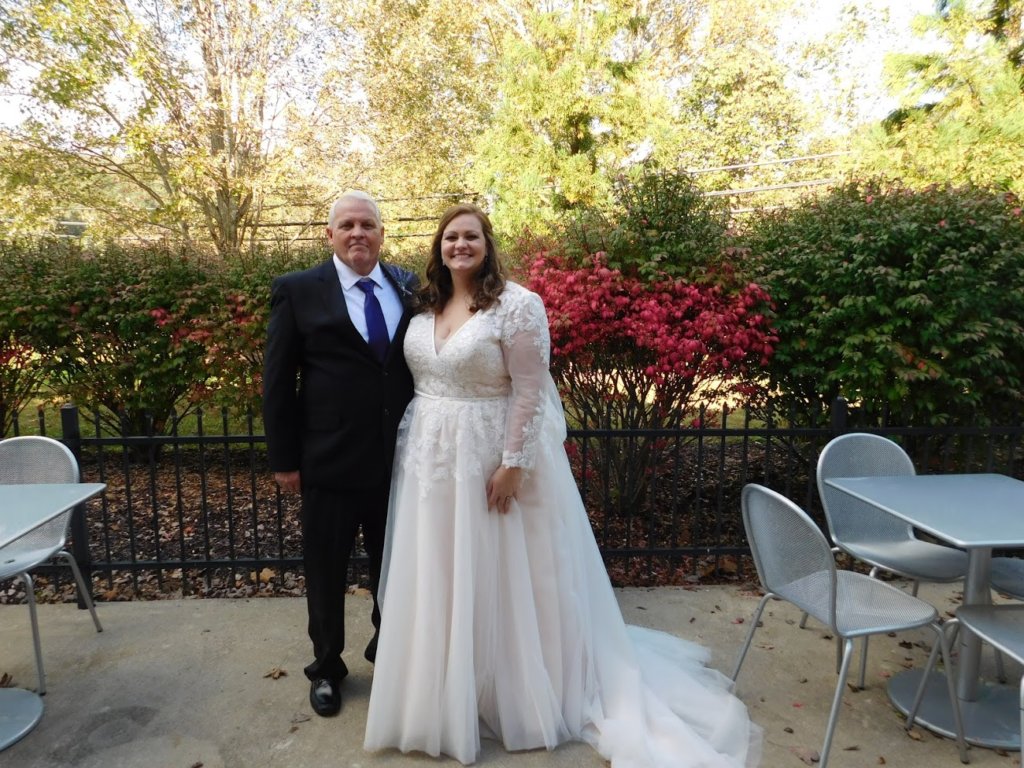 Q: Any advice or tips for future Mrs.?
Enjoy the moment the best you can. Not everything will be perfect, but marrying your true love will be.
Q: Tell us your love story! Where & How did he propose?
Cades Cove, Tennessee.
We were in one of our favorite spots that we visit every year during our anniversary trip. We parked the car and took the path of a walking trail that we visit yearly. He brought our camera and tripod to take our annual picture. While setting up the camera he had me sit on a tree stump to line up our picture. Without me knowing, he hit the record button, walked over calmly to me, and bent down on one knee. He said, "I love you so much, will you marry me?" Of course, I was nervous and excited and said, "Yes". We kissed and he put the ring on my finger. It was not long until we looked over and saw a huge black bear and her cub about 500 yards from us. Thankfully, it did not bother us, but it sure left us with a story.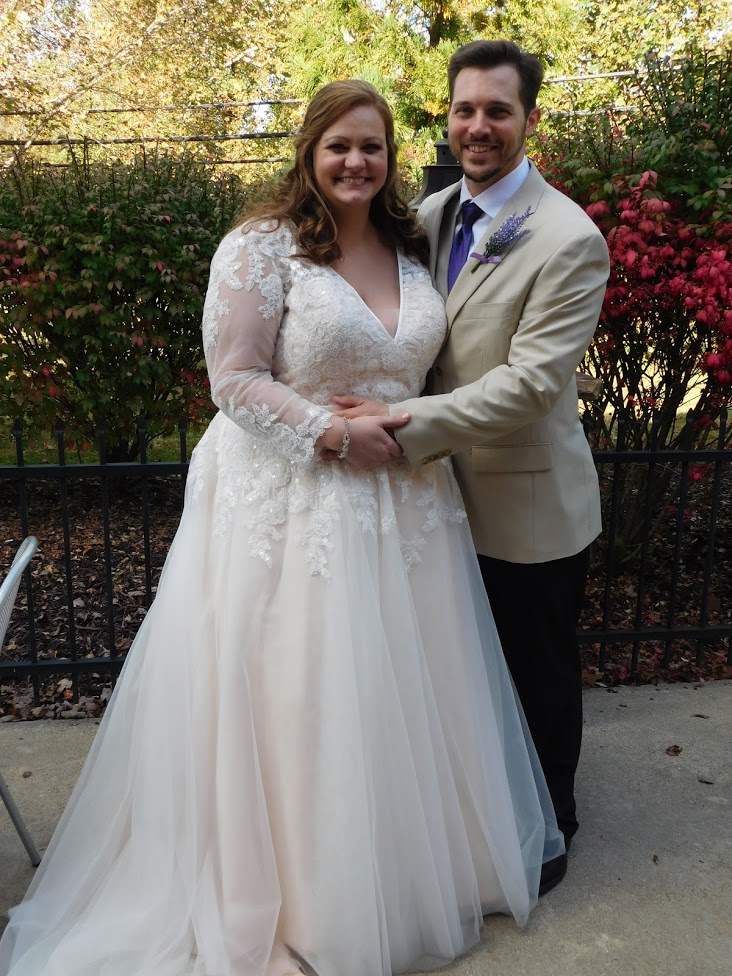 Q: How would you define the message " Dare to Love"?
Love can push a person out of their comfort zone. It can make them vulnerable, but if you dare to love that it can also give a life of unexpected happiness, and sweet moments.
Q: What was the inspiration behind your wedding theme?
Jeremy Alma mater colors were purple and gold, and I decided it would be easier to find ivory so I replaced the gold. We live life very simply and wanted to focus on us and not overdo the planning.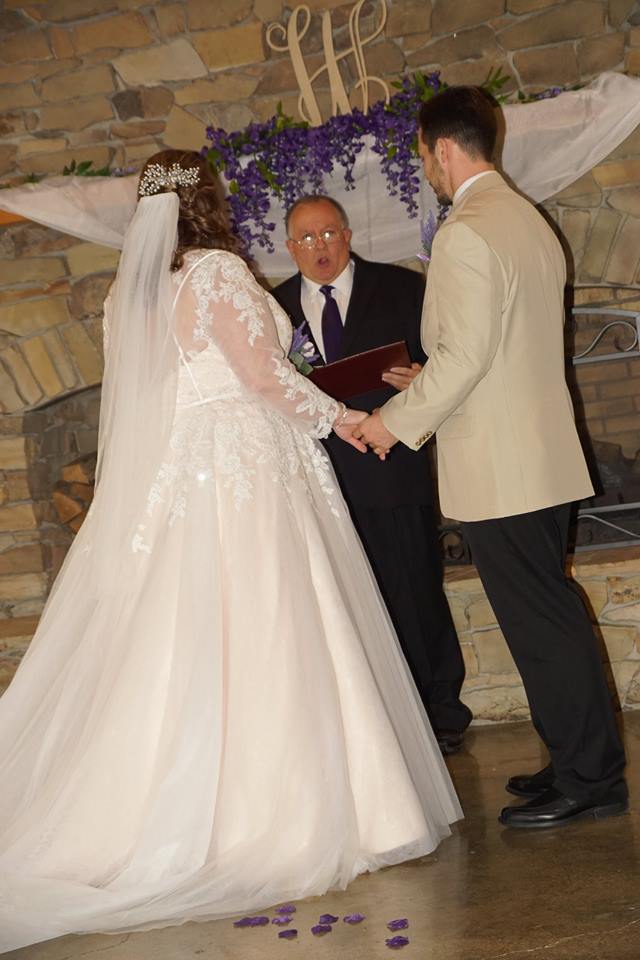 Q: Did you enjoy the wedding planning process? Why or why not?
We started our wedding planning for about 7 months prior to the wedding and I loved every second of it. I knew I was not going to be a bridezilla, and so I focused on making us both happy.
Q: What was your hubby's reaction when he first saw you on your big day?
He had a huge smile. We had chosen not to see each other dressed until the wedding started and it was great. He was so happy.
Q: What did you love most about your #CocoMelody dress?
My wedding dress was so elegant! I loved the floral patterns, the shimmer it reflected when the light hit it, and it made me feel so beautiful. The design on the back was lovely, and the champagne lining really set it off. I am very thankful I had it made to fit my own measurements.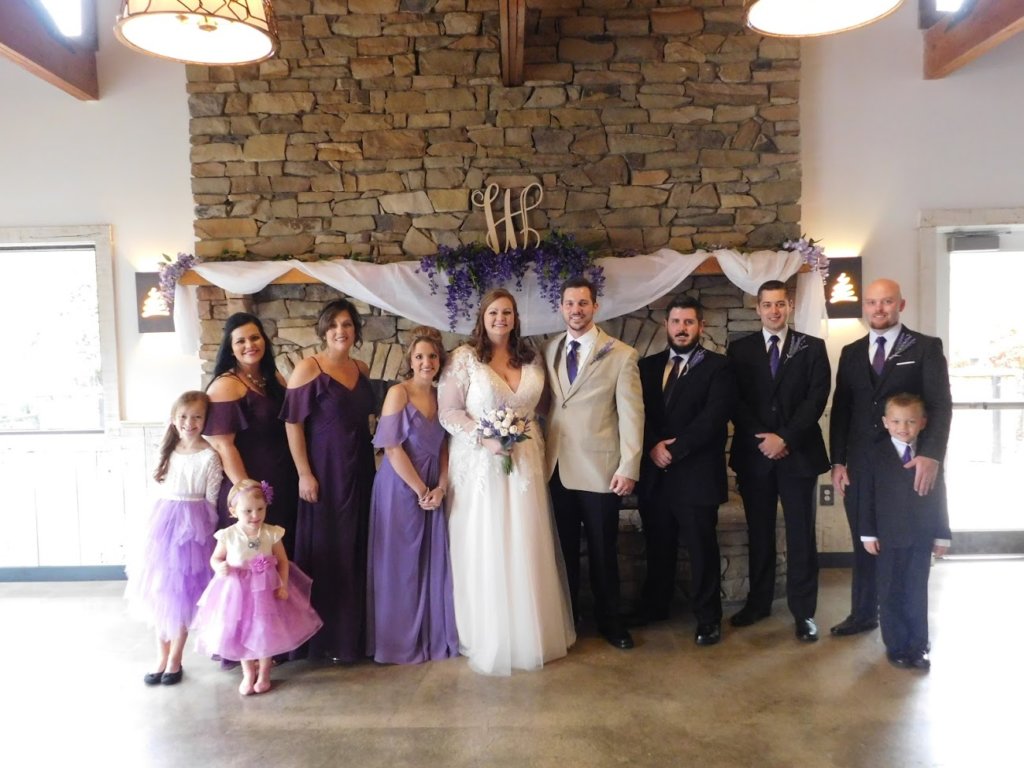 Q: What do you think about CocoMelody and the customer service?
Fantastic service at cocomelody! I was able to track the progress online, and when I did have a question I simply emailed them and they responded quickly. My dress arrived sooner than the estimated arrival time as well.