Karyn's girls were glowing in the lilac shade, Congratulations to them, wish them lifetime happiness. Karyn & Shane had the royal wedding in Robertson Gardens, Brisbane, Queensland, Australia. the big day was surrounded by the loved ones and good friends, all of Karyn's girls were glowing in the lilac shade, Congratulations to them, wish them lifetime happiness.
All photos were taken by Valley & Road Photography.
Wedding Dress Style: #h1ii0017
Bridesmaid Dress Style: #COZF1500B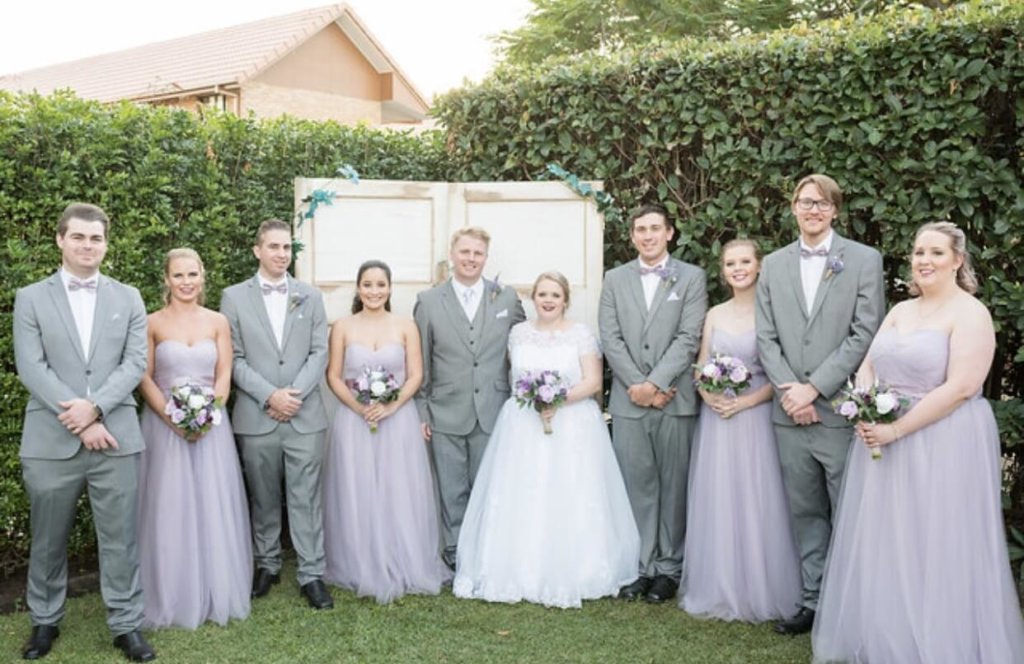 Q: Any advice or tips for future Mrs?
A: Take planning slow, take your time to make everything perfect. I took my time in planning my wedding, it took me three years to figure out what I wanted, simple but elegant is the key! Don't take all the stress. And of course have fun, because it is so fun!
Q: Tell us your love story! Where & How did he propose? 
A: It was my 20th birthday, Shane took me to Mount Tamborine with my sister for breakfast, he was very quiet which is not like him, it was odd. After breakfast we drop to Surfers Paradise we pulled over to a quiet beach spot, just off the main strip. We were heading to SeaWorld.
He needed a "break from the drive" it was only a 30-minute drive. haha.
We walked on the beach for a bit, I was just talking, then realized that I was talking to myself, turned around and he was on one knee. I instantly burst into tears, and of course, I said YES! Btw my sister was the photographer. Smooth! It was low key and so perfect!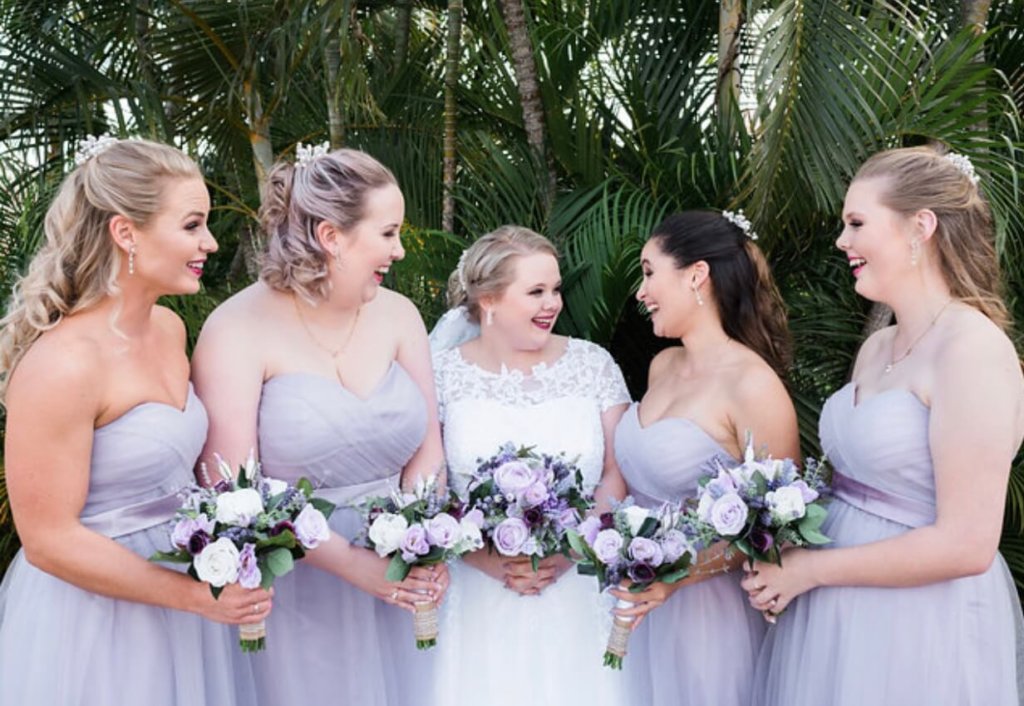 Q: How would you define the message "Dare to Love"?
Never easy, challenging, accepting and a leap of faith. just dare to love.
Q: Did you have a particular theme or color scheme? Is there a story behind this color theme and why you chose it?
It was vintage Lilac, my parent's wedding was lilac and it fits with everything I wanted.
Q: Did you enjoy the wedding planning process? Why or why not?
I LOVED IT! It was so fun and brought all my family and friends closer, with planning and creating.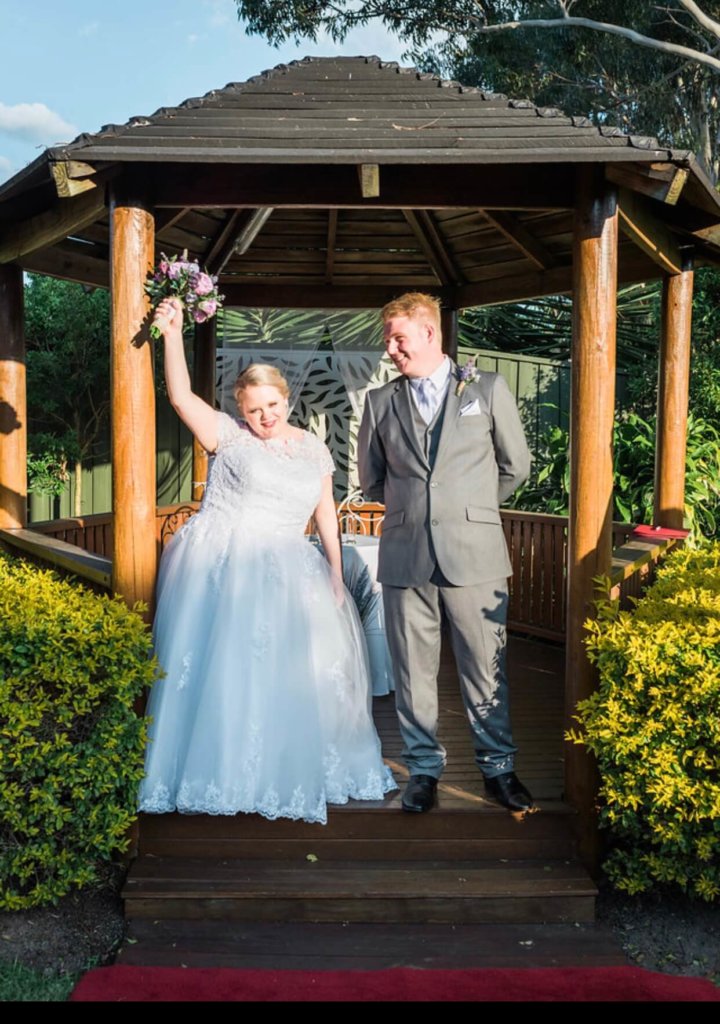 Q:  What was the best/most memorable part of the day?
The most memorable part of the day was seeing Shane at the altar, at that moment I was so happy, another amazing part of my day was seeing my bridesmaids faces when they saw my dress, as I have kept my dress a secret for over 2 years and it was eating at me, but I kept it a secret.
Q: Why did you choose CocoMelody for your bridesmaids?
Cocomelody was just perfect from the time I was looking online, I wanted them to feel comfortable on my big day, and they were. They looked and felt so beautiful. I would highly recommend CocoMelody to everyone.
Q: What did you love most about your #CocoMelody dress?
EVERYTHING!! Everything was perfect!!!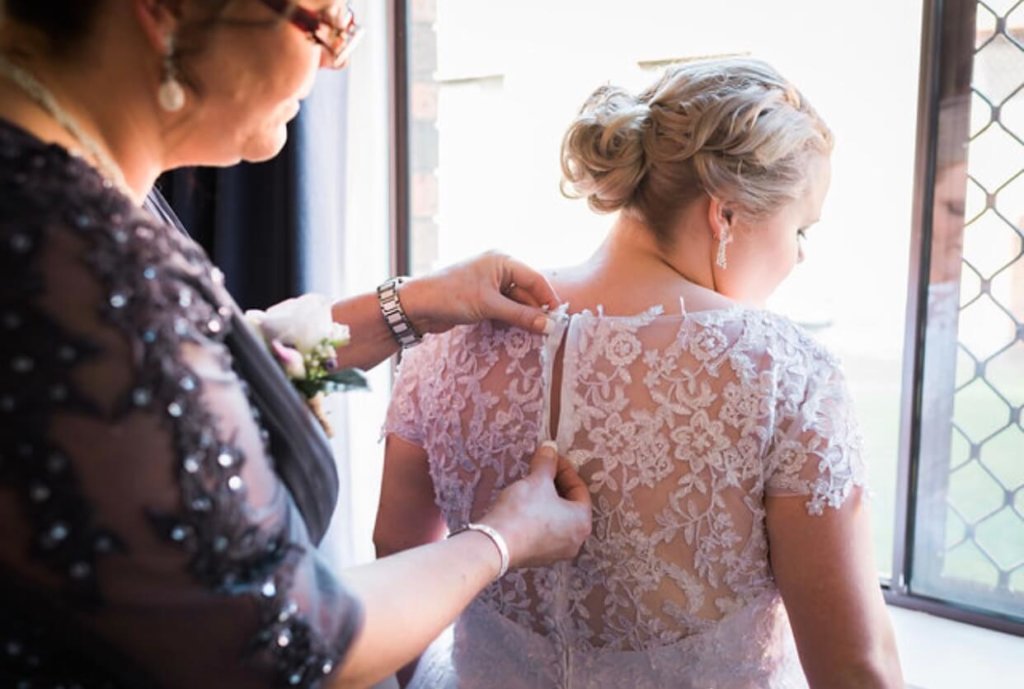 Q: What do you think about CocoMelody and the customer service?
cocomelody had one of the best customer services that I have ever come across, they helped in every way possible, they are always available to talk online chat or even in an email the would get back quickly. I can't thank them enough for making me and my bridal party feel perfect.