Kim and Matt had a stunning Navy blue accent wedding with Forrest Gump theme favors and touches in Pomona, California. Surrounded by their most loved ones, they enjoyed their best day ever a lot! We are so in love with this sweet military couple! Congratulations Kim + Matt!
All the photos were taken by Lauren Saulnier Boutique Wedding Photography.
Wedding Dress Style: #LD3569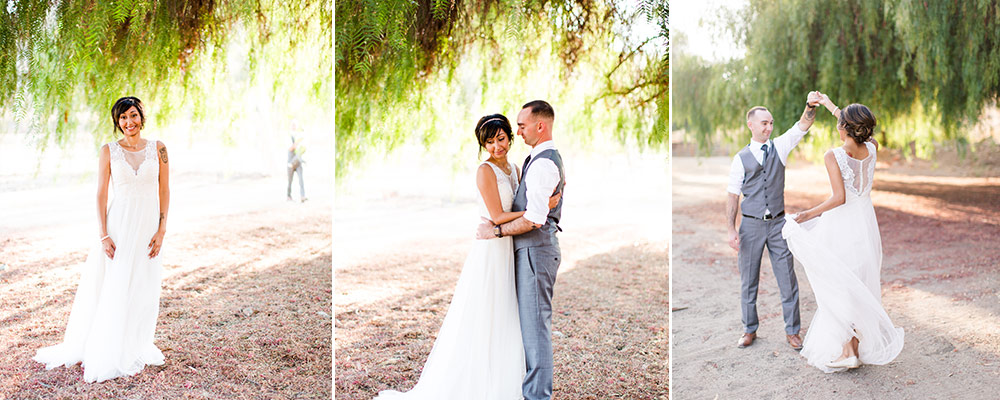 Q: What about your love story?
I am from LA and Matty is from Boston. We met while serving the Army in Germany. We bonded over video games and music. Fell in love. I finished my contract and returned to California. We took turns flying from Cali to Germany for 5 months before we found out I was pregnant. So he volunteered a job to get stationed in California so I wouldn't have to leave again so quickly. We eloped and kept it secret for 3 years before FINALLY having a ceremony before moving to North Carolina.
Q: Best wedding planning advice for future Mrs?
Don't expect everything for your wedding to be perfect because they likely won't, but that's what they are, just things. The day is about your love. Not about what centerpiece you have or how many flowers are used. Focus on what matters. We had 35 guests, we invited people that meant the most to us. And we planned it in 2 months.
Q: Did you enjoy the wedding planning process? Why or why not?
I did not like the process, I'm not good at visualizing what things may look like. I got help from my mom and sister. I did enjoy the cake tasting and looking at venues though.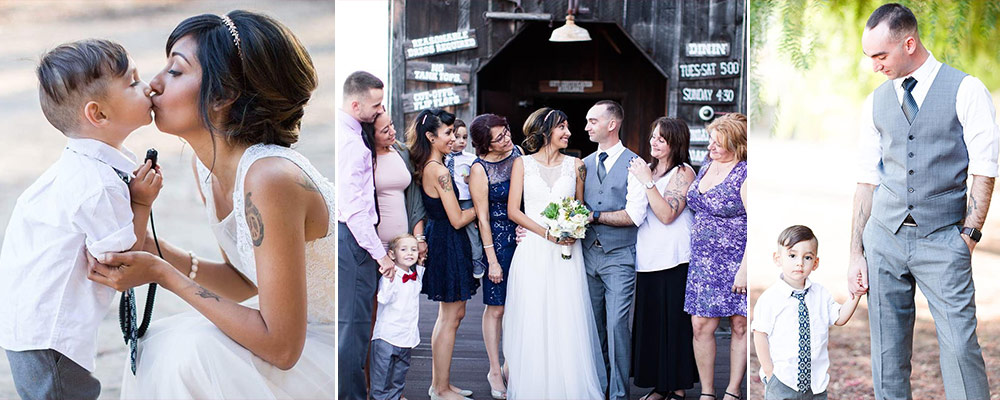 Q: What was the most memorable part of your wedding day?
The most memorable part of the day was the ceremony. My sister and brother in law married us. It was perfect having our family marry us and be part of it in a very special way. Also, during our first dance our (2.5 at the time), my son ran circles around us the entire time, this was not planned. lol!
Q: What did you love most about your #Cocomelody wedding dress?
I loved how perfect it fit my body and how the design was SO me. The lace in the back was soo beautiful.
Q: What do you think about Cocomelody?
I love Cocomelody because it makes a small budget wedding doable without losing out on a gorgeous dress and also love how the dresses aren't what you find at the traditional wedding dress stores. The customer service you get (Puey Q. And Nick) is amazing. They are very personable. Nick helped me try on dresses and he is honest about his opinions, they aren't just trying to sell you a dress and make a dollar. They want you to find the perfect dress for You!!