Kristy & Justin had the backyard wedding in their renovated home by Mar 17th, 2018. there was break in crazy weather, so they made the call to move the whole ceremony back outdoors, finally their day turned out very beautiful and memorable, and we are seriously swooning over Kristy's dazzling bridal look in her dream #cocomelodydress and her gorgeous bridal party look in mint green. Cheers to these 2 pretty lovebirds!
All photos were taken by Dejan Bilan and Aaron from Studio 44.
Wedding Dress Style: #LWXT16001
Bridesmaid Dress Style: #PR3263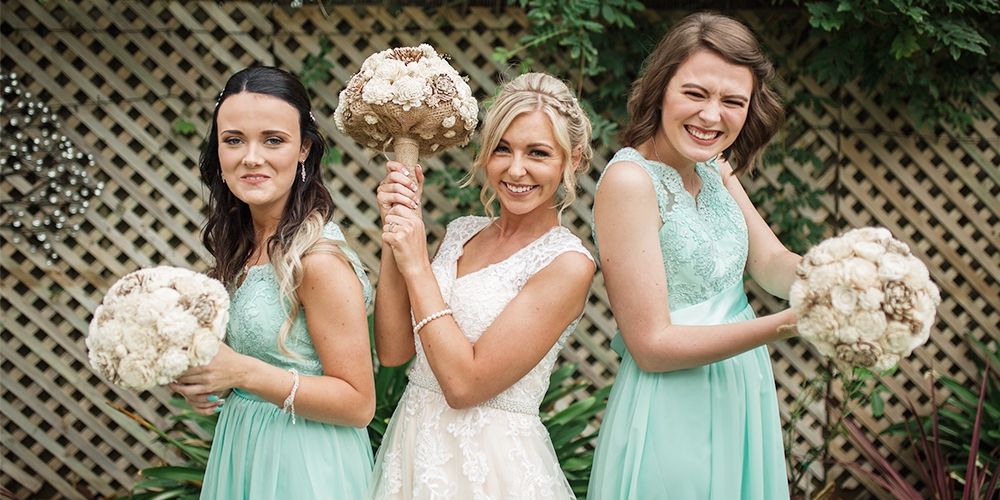 Q: Any advice or tips for future Mrs?
Coco melody was a secret gem for me. Amazing dress. Back yard weddings are so much harder!
Q: Tell us your love story! Where & How did he propose?
On the day we got engaged, my husband Justin took me around Adelaide re-doing our first date, and when we arrived home, the set up shown in the photos was ready done in our back yard. He had music playing and my dream ring. It was beautiful. That was 6 or 7 years ago.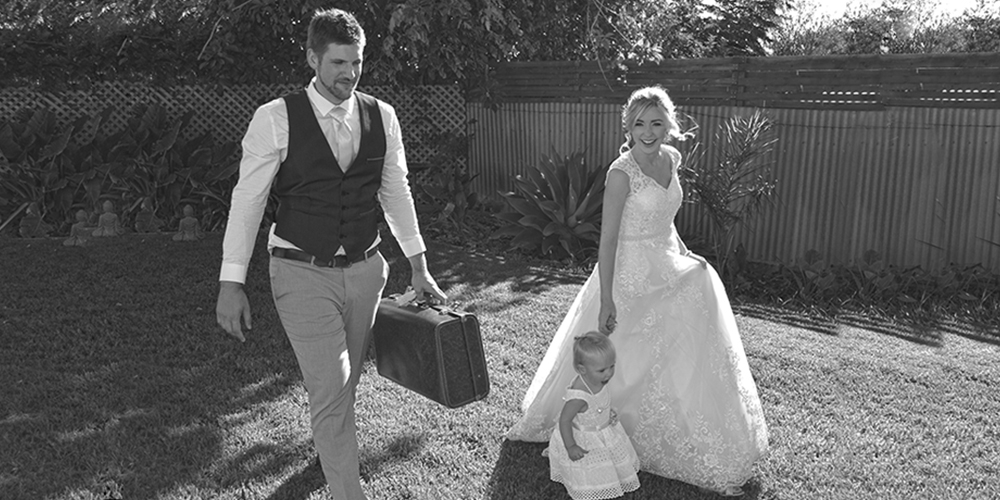 Q: Did you have a particular theme or color scheme? Is there a story behind this color theme and why you chose it?
Mint green.. which is our favourite colours as well as the colour of our favourite football team (port adelaide)
Q: What was the best/most memorable part of the day?
During the planning, perfect weather of 26*C and slight wind was forecast,beautiful. Then two days out,the forecast changed, the wind picked up. The neibour's tree fell into our garden! then, on the day of the wedding, the Marquee literally blew away, I had each of my bridesmaids holding a post from the marquee. In the end, we had to give up and take the marquee down. then we needed to re-arrange the barn to fit all of the tables in there. It was crazy. Then the rain came, and the ceremony was planned to be outdoors. Suddenly, before I knew it, we were emptying all of the furniture from my lounge, for a back up plan ceremony in my house. 20 minutes before the ceremony was due to begin, there was a break in crazy weather and we made the call to move the whole ceremony back outdoors! it was absolutely nuts. Somehow, and I really don't know how, I have never been calmer in my life!
Q: Why did you choose Cocomelody for your bridesmaids?
They were just the most beautiful dresses.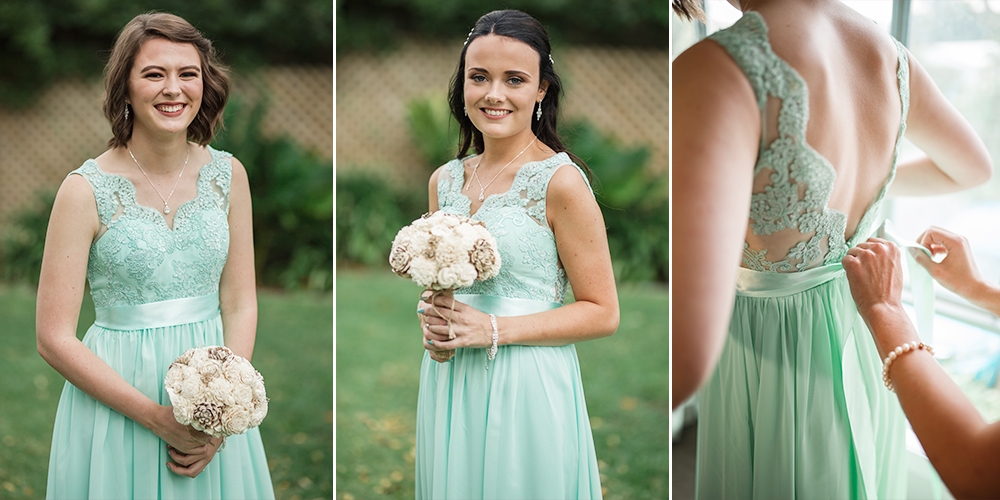 Q: What did you love most about your #Cocomelody dress?
I couldn't believe the amount of layers and detailing in the wedding dress.
I was so anxious ordering online, then even more anxious when a tiny cardboard box arrived from cocomelody. I was thinking how can anything of high quality be squeezed into that box, but I was amazed.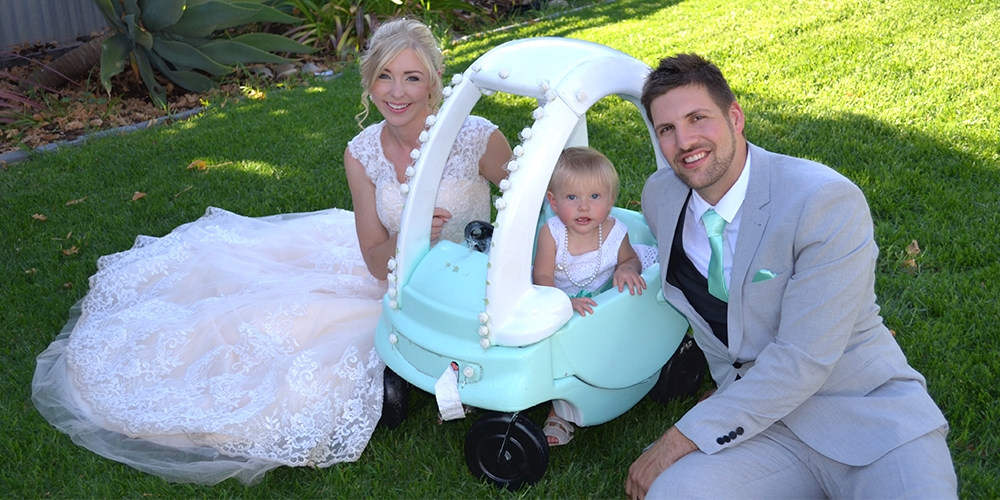 Q: What do you think about Cocomelody and the customer service?
I bought my wedding dress, my two bridesmaids dresses and the 3 men's ties through Cocomelody. All dresses were custom made and fitted like an absolute glove. Absolutely perfect and well and truly stunning. The material was beautiful and the amount of layers in my dress was outstanding. I couldn't have been happier. The service you gave, the delivery time, the politeness of your staff, and then to top it all off the dresses themselves. I cannot thank you enough. 
You truly gave me and my bridesmaids the dresses I've always dreamed of at such amazing prices too.
Facebook review from Kristy: