Rebecca & Chris had the vintage wedding in Waverley Chapel, Santa Ana, CA by Oct 7th, 2017. Rebecca was looking so dazzling and joyous with wearing a romantic pink wedding dress. Especially when she was seeing the smiling faces from her friends, family and Chris,  It was everything for Rebecca that she has ever dreamed of. Wish this family great happiness forever!

All photos were taken by Jenn Spain for Rawtography.
Wedding Dress Style: Customized Version of #B14A0052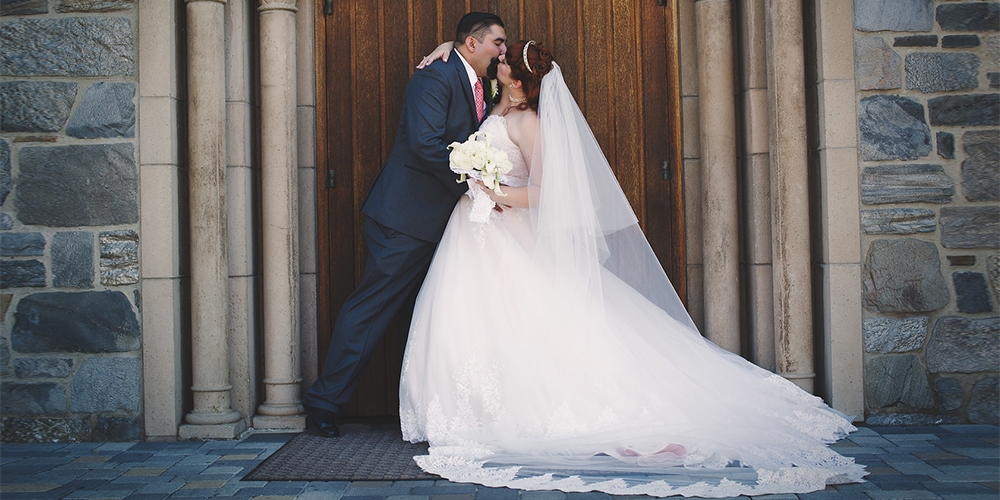 Q: Any advice or tips for future Mrs.?
When it comes to planning your wedding, be flexible and remember a wedding does not a marriage make. 5 weeks before our wedding quite a few things fell apart, but in the end, it was just a single day and everyone still had a great time. Also, a day of coordinator is a godsend!
Don't overspend. Set a budget and stick to it. This is for your dress as well. Don't let anyone talk you into something more than what you want to pay! Think of your engagement ring when you are looking for a dress – you will wear that for the rest of your life, but your wedding dress you will wear for a day.
Q: Tell us your love story! Where & How did he propose?
He proposed on the Nachez Riverboat after a romantic river cruise on the Mississippi river in New Orleans.
Q: How would you define the message "Dare to Love"?
Love grows. Chris and I were friends for 5 years before we ever went out on a date. When we met, we were both seeing other people. Years later, I took a chance on him, and now we are married!
Q: Did you have a particular theme or color scheme? Is there a story behind this color theme and why you chose it?
White is not my color, so I always wanted a pink wedding dress. Our color palette was a vintage romantic color scheme that was generated by a color extractor of one of our favorite scenes from a movie.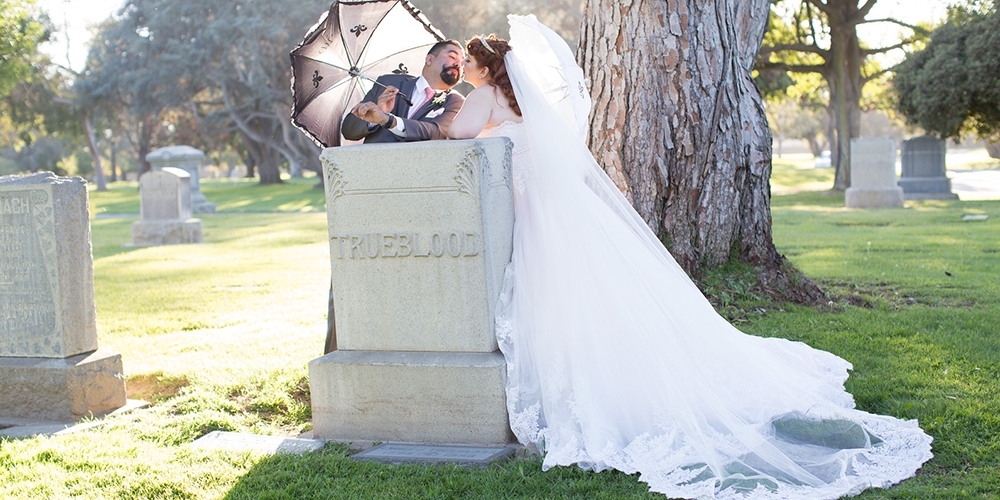 Q : Did you enjoy the wedding planning process? Why or why not?
To be honest, I hated it. I have planned large scale events before (as well as helping a score of other friend's with their weddings), but I found for my wedding I was double guessing every choice I made. It is hard when you have a vision, but every magazine, planner. and person you turn to has a different idea or tells you that your choices are wrong. Your choices are never wrong, no matter what anyone says. If I had to do it over again, I would cut out part of the DIY stuff. Yes, it is more personalized and added those beautifully unique touches to our day, but while working full time and planning a wedding, it gets pretty stressful!
Q: What was the best/most memorable part of the day?
My favorite moment of the day was when the doors to the chapel opened, the bagpiper started to play the Skye Boat Song, and my Dad and I took those first steps on my new life journey. Seeing the smiling faces of my friends, family, and especially my husband is a memory I will cherish forever.
Q: What did you love most about your custom #Cocomelody dress?
It was everything I have ever dreamed of – and well within the budget I wanted to pay! I had a formula of what I wanted in a wedding dress – both in style and price, and Cocomelody went above and beyond in making my dream come true. My dress was pink with a custom 1950s style wedding jacket (for the ceremony) and a custom veil. As I am nearly 6′ tall (6'1″ in my wedding day shoes), Puey not only assisted us with veil ideas, he custom designed one that would not only match my dress perfectly, but also accommodate my height.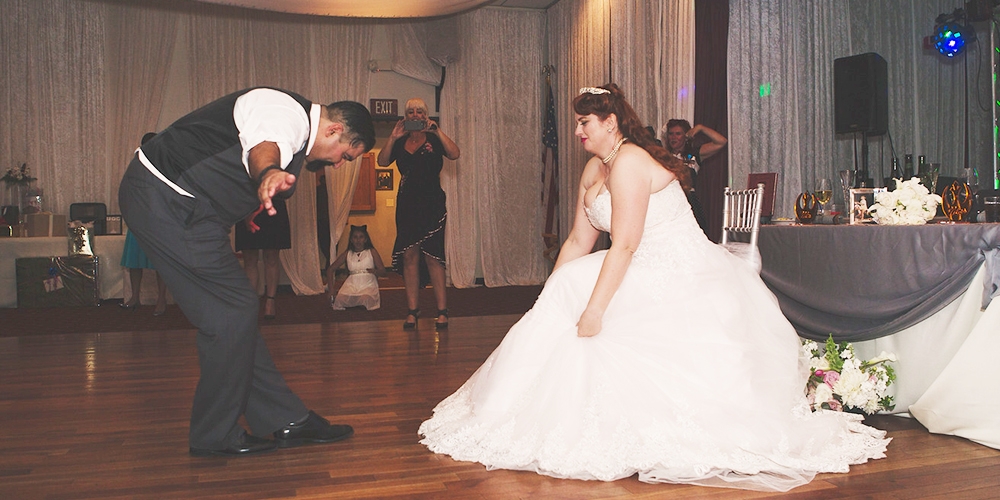 Q: What do you think about Cocomelody and the customer service?
They were awesome. Being a "plus sized"/tall bride, wedding dress shopping had not been the best experience for me.Cocomelody changed all of that! They were amazing and helpful when it came to adding extra length to my dress and my few special requests. They even made suggestions of their own that would make the dress fit more into the vision I had for my wedding day. Cocomelody was everything I could have hoped for in a dress maker and more!