Linzy & Jason hosted the whimsical Alice in Wonderland wedding in Garden Canyon on historic Ft. Huachuca in Southern AZ, These lovebirds sure know how to inspire magic nuptials, Linzy's sense of ideas and her something blue bridal look that shine so brightly through every frame, Our biggest happiness was that we customized her dream dress from head to reality,  she looked like a real goddess in that beading off the shoulder dress, so let's dive into their glorious gallery together!
All photos were taken by  K&L Artistic Lens.
Wedding Dress Style: Combination of  #LD3681 + #LD3734
Bridesmaid Dress Style: #COZF1500B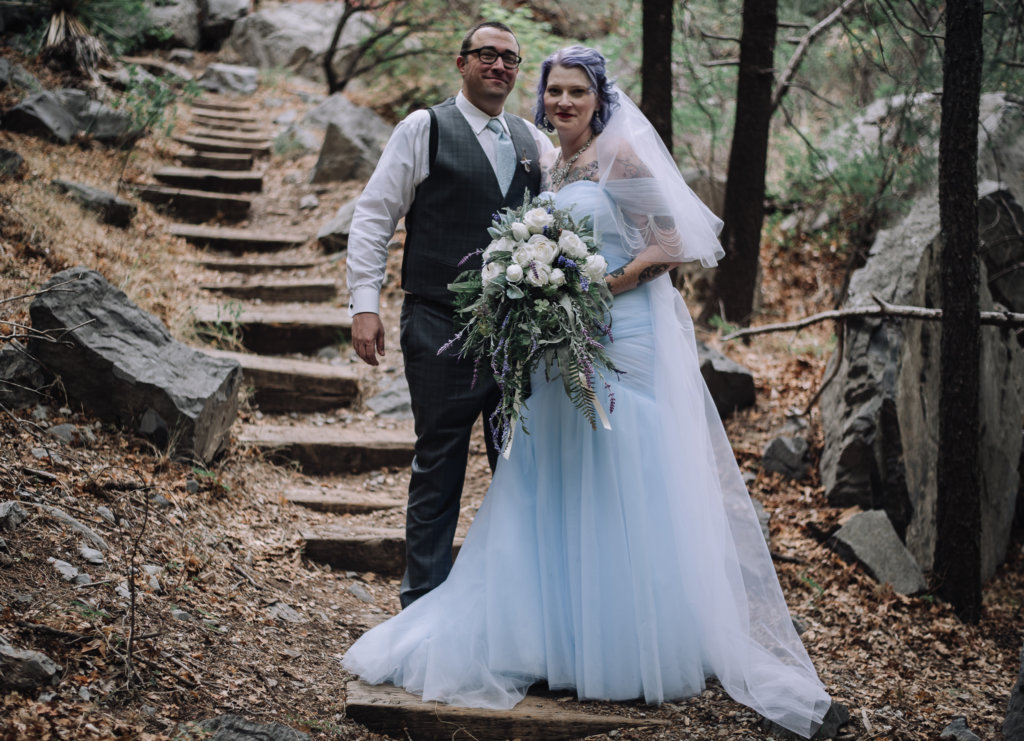 Q: Any advice or tips for future Mrs.? 
BREATH! Sometimes simple is best, build more memories around this special day. Take your time, if you need to stop, step away and regroup DO IT.
Q: Tell us your love story! Where & How did he propose? 
Our story starts like many in this modern age, online dating. We actually had messaged each other many months prior but the conversation didn't progress. About 6 months later I was back on the site and his photo was the first to pop up. I screamed, that he was there and promptly sent him a message. (girls sometimes don't wait, take charge!) and the rest is history. Less than 7 days later the profile was deleted and We have not stopped talking lol since. We had to go through some rough spots but it only proved that we were both willing to work and fight for the person we loved, and it continues to work to this day. As long as your significant other is willing to try, and you are too, you can really work through anything. My hubby had been married previously, and he really didn't ever want to get remarried, I dated him with the goal of finding my life partner. One day, he walked me into a jewelry store and said: "go look around". I froze, was this man meaning what I thought!?!? Sure enough. I found my ring a few weeks later and he went and bought it that night. But never told me…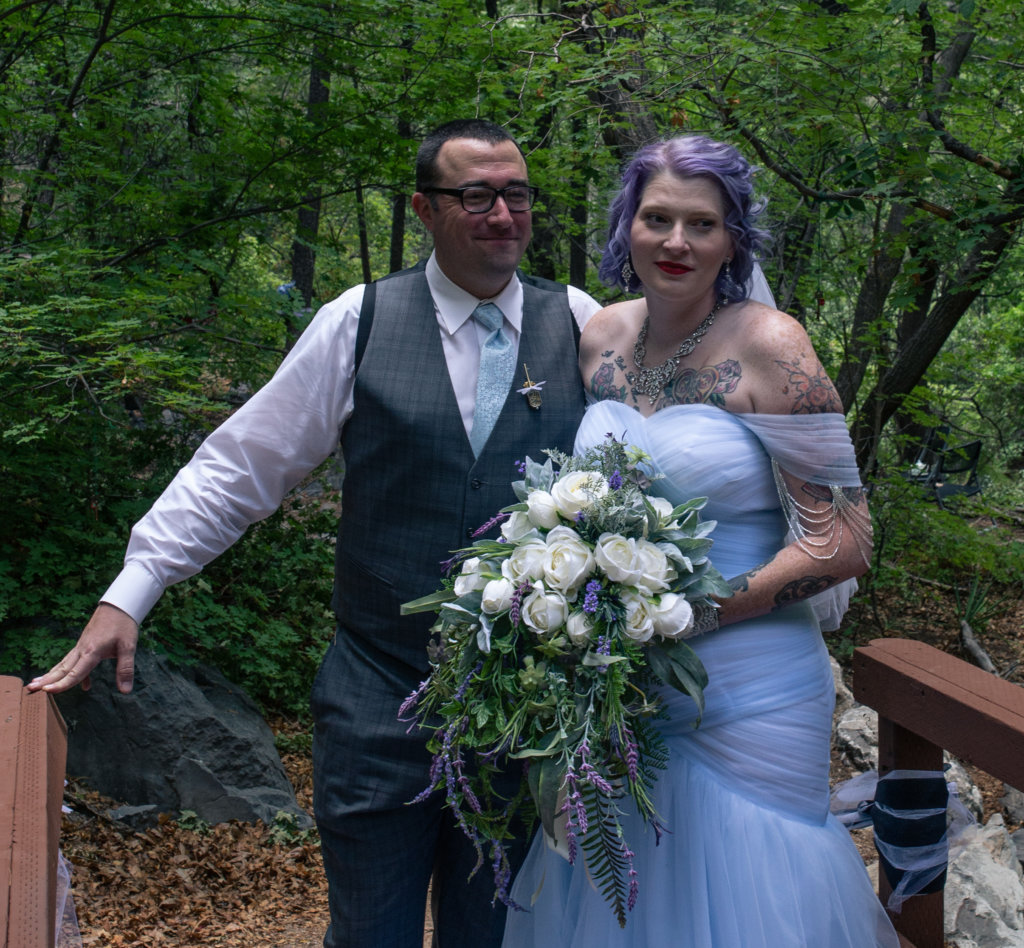 We went to Las Vegas just after our 1 year anniversary, and even though I had a hunch he was going to propose, when it actually happened I just cried. (early that day I had been in a car accident and had totaled our truck). This man, after all that still wanted to wife me. After blubbering about the truck, I said yes, and here we are now, 3 days after our wedding happily being weird together.
Q: How would you define the message " Dare to Love"? 
Daring to love means to me that as long as each of you TRY weather it be to resolve a conflict or compromise or just open up your whole self to the other person you are daring to love your partner during the good, the bad and the mild weird moments. 😉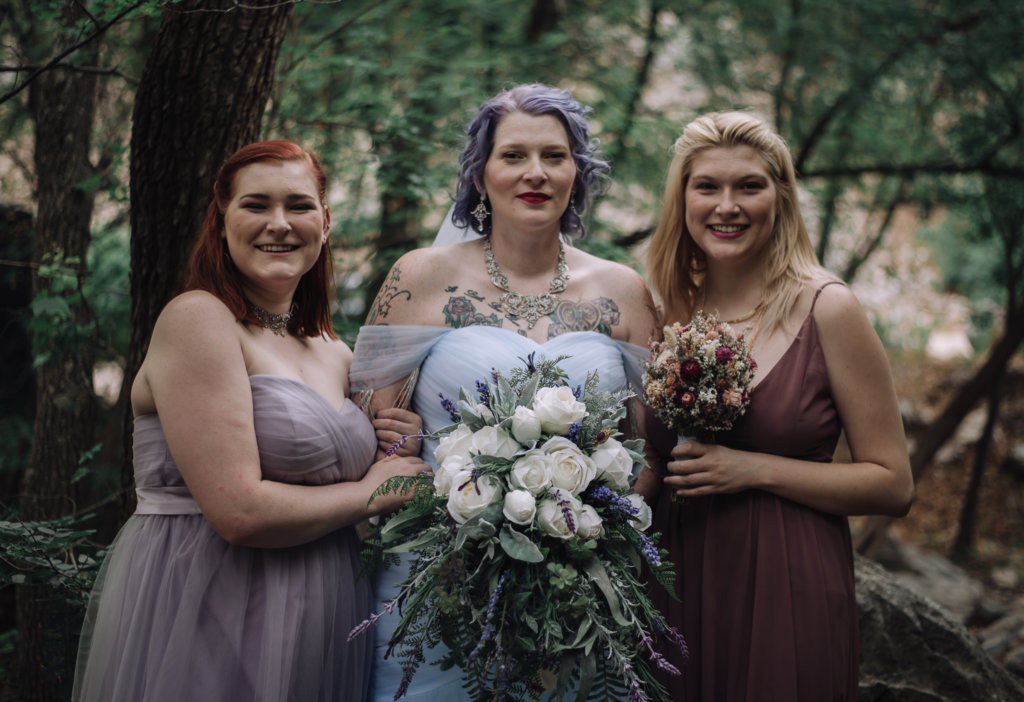 Q:  What was the inspiration behind your wedding theme? 
The location holds special meaning to me as it's one of the few places here in Southern Arizona that has water almost all year round. I wanted to keep with that, go down the rabbit hole, finding this gem in the rough desert feeling. The theme was actually my 3rd or 4th theme I had ran ideas with. But it was the only one that made things just fall into place. So I felt it was meant to be. After that things got much easier. It was a one-woman DIY right until my sisters came into town the week and helped me get it all together & set up.
Q: Did you enjoy the wedding planning process? Why or why not? 
I enjoyed the finding things that spoke to my part, but I hated the process. The military moved my wedding party across the country leaving just me to do most the work, so I ended up resenting some of it. But once the day came, it all worked out and was great. I was stung by a very venomous scorpion 2 days before the wedding and had to be airlifted to the hospital an hour and a half way to receive the antivenom, that definitely put a wrench in the final days of preparing. But I pushed through and got to marry my best friend on schedule. (kind of, I was an hour and a half late to the ceremony!!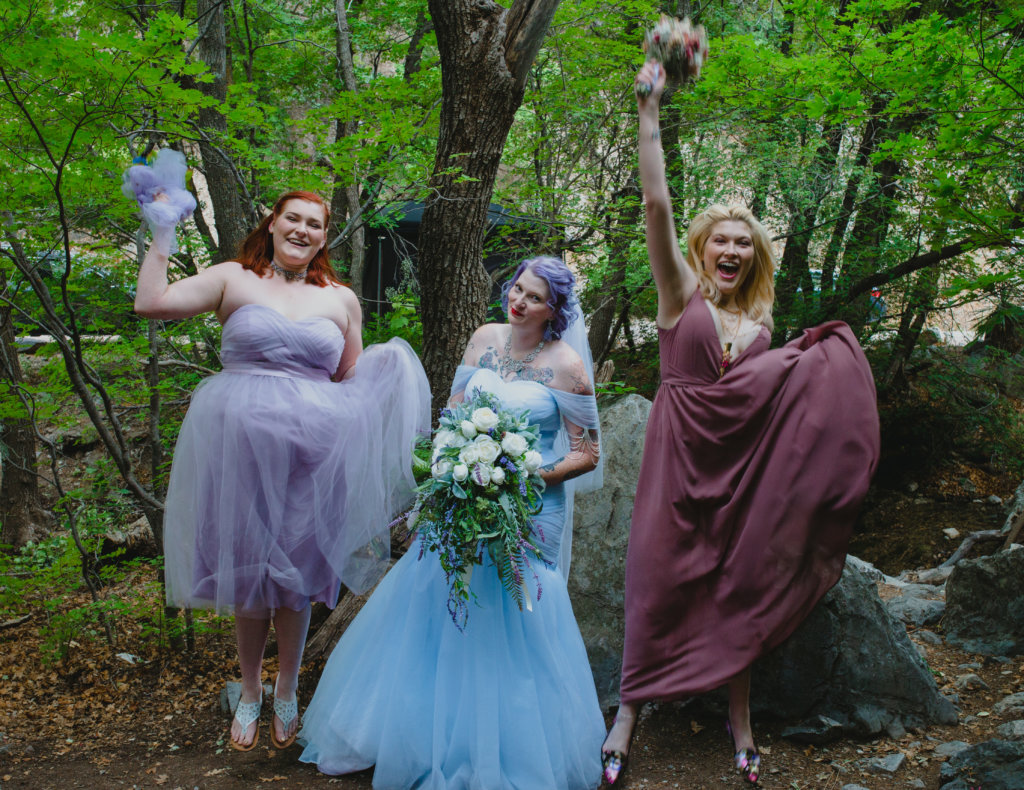 Q: What was your hubby's reaction when he first saw you on your big day?
He made me laugh so hard during the ceremony I snorted… As for his reaction, it was probably "of course she's late" j/k. His smile (which makes me melt). Said it all. Looking into his eyes during the ceremony I saw my love & my new family. As for photo proof at have to wait for the photographer to get those photos back!!
Q: What did you love most about your Custom #Cocomelody dress?
I can't pick one thing. My biggest happiness was I was able to design this custom wedding dress, from my head to reality, and for an extremely affordable price. I lost a lot of weight after I placed my order so I had a seamstress take it in for me. She remarked that it was an INCREDIBLY well made & constructed dress. I felt like a goddess in it, there have been so many compliments on it.
Q: What do you think about Cocomelody and the customer service?
The customer service department was fantastic. They listened to my concerns helped rush delivery (Cocomelody also covered the fee) worked with me on all details. The only thing I would change if it was possible would be photo check in's of the dressmaking progress just to calm the psycho moments we brides have. Other than that I am beyond happy with my exquisite dress!!