Hand-in-hand, against the world. Lauren & Chad's wedding in pastel rainbow colors at Bakersfield, California was just like a fairytale. We still can't get over Lauren's gorgeous rainbow ball gown. Such a great honor to make the wedding of her dreams come true! Check their beautiful love story below and enjoy some amazing wedding pics.
All photos were taken by Ninety Nine Photography.
Wedding Dress Style: #JWLT15067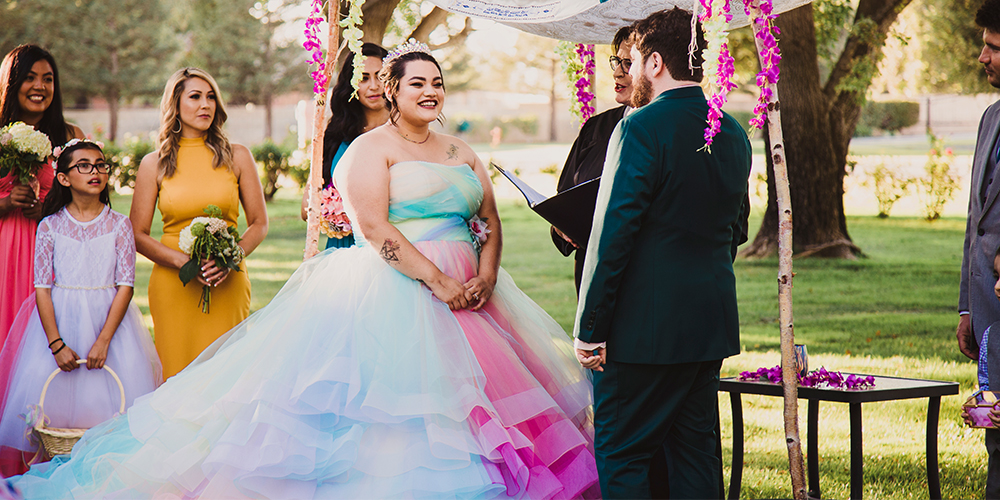 Q: Any advice or tips for future Mrs.?
Learn to ask for help. It's so easy to overwhelm yourself to try and plan the wedding of your dreams. Lean on the friends and family around you and take their help when it is offered.
Q: What was the inspiration behind your wedding theme?
As a woman who identifies as LGBTQ+ I did not want to lose my queer identity when I married a man. The rainbow theme for our wedding was a celebration of my queerness and pride.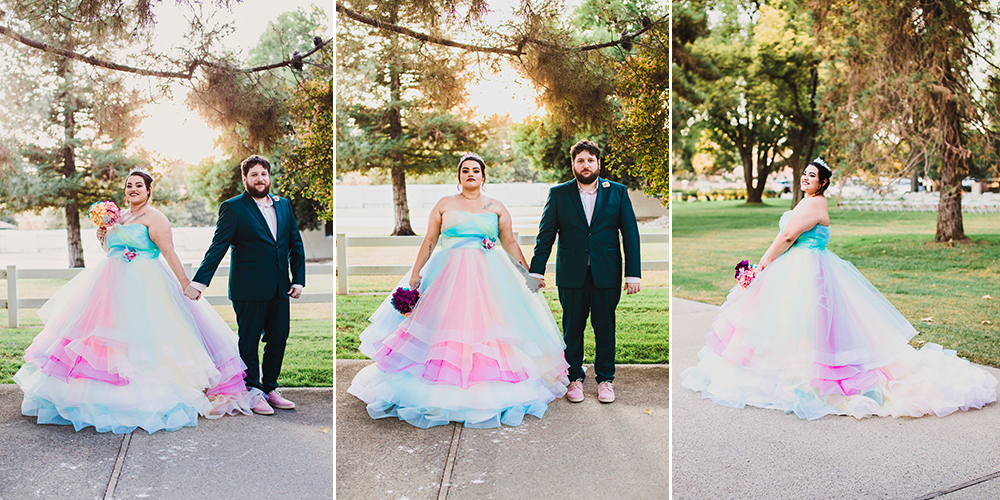 Q: Tell us your love story! Where & How did he propose?
We met on OkCupid in December of 2016. He was an hour and a half late to our first date because he was stuck in a dance competition at his work's holiday party. To this day, I have no idea why I waited for him but it was arguably the best decision I've ever made. We fell in love so quickly and it was unbelievable how perfect we were for each other. After dating for four months, he whisked me away to Europe for the best vacation I've ever had filled with love and perfect memories. He proposed to me on our 6 month anniversary at the same restaurant we had our first date at. We now have four cats and a puppy together. I love our family and our life together.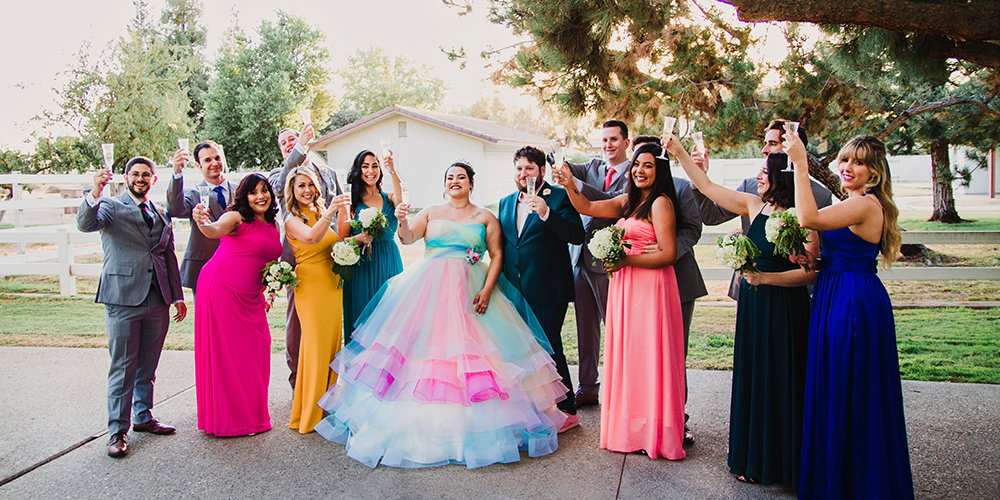 Q: How would you define the message "Dare to Love"?
To me, "dare to love" means loving yourself too. Finding the perfect person teaches you how to love yourself in such new and wonderful ways. When someone truly loves you and you love them in return it completely changes your perception of life and all its beauty.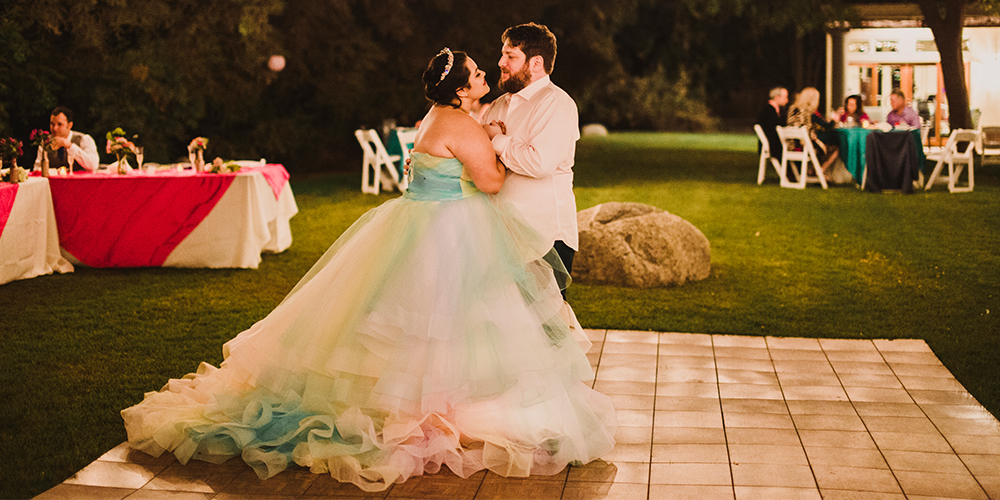 Q: Did you enjoy the wedding planning process? Why or why not?
Wedding planning was stressful. I'm very glad I'll only have to go through it once.
Q: What was your hubby's reaction when he first saw you on your big day?
He was so overwhelmed and happy. It was amazing to walk down the aisle towards him.
Q: What did you love most about your #Cocomelody dress?
I have never felt more beautiful in my entire life. The wedding dress was everything I could ever want and it was so beautifully unique. I felt like a princess.
Q: What do you think about Cocomelody and customer service?
The customer service I experienced with Cocomelody was outstanding. Genuinely friendly and helpful people made this process so easy and wonderful.