Marina & Willi tied the knot in Altes Kurhaus, Aachen. Their big day filled with bright and romantic touches that made their wedding so unique. From her amazing customized lace gown, to the simple and heartfelt love story, We can't help but falling in love with everything! Sending our best wishes to this beautiful couple!

All Photos were taken by Melanie Erdmann.
Wedding Dress Style: Customized Version of #LD3932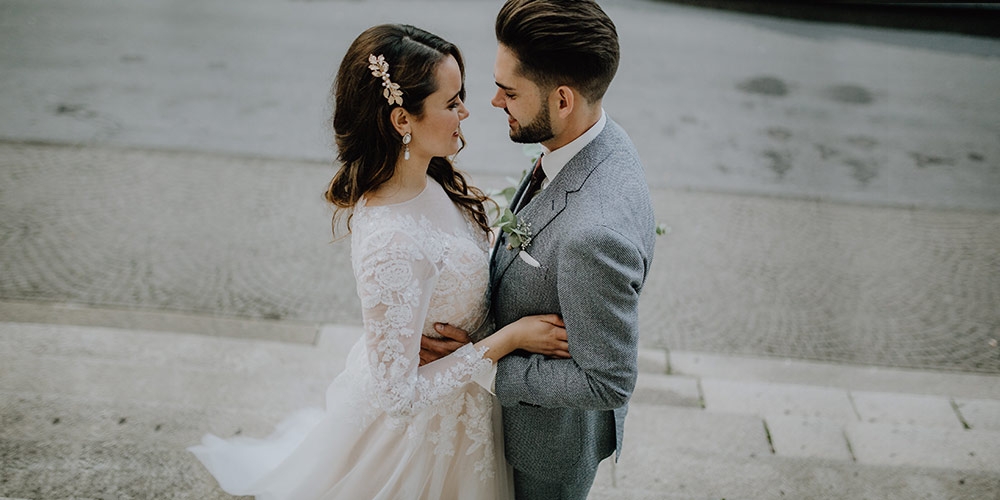 Q: Any advice or tips for future Mrs.?
Try to enjoy every second of the wedding, it will pass really fast. Just do it, As YOU wish, because it´s your wedding!
Q: What about your love story?
We met each other through mutual friends, at a volleyball game no less! After said mutual friends all decided to meet for a game, everyone was super late except for me and Willi! We decided to grab a bite to eat at McDonalds after just meeting and spent some quality time together prior to the event with our friends. After the game our sparks flew, appropriately at the bonfire (so literally… sparks flew!), and the rest was history. Such a simple and heartfelt love story and beginning reminds me why I love what I do so much.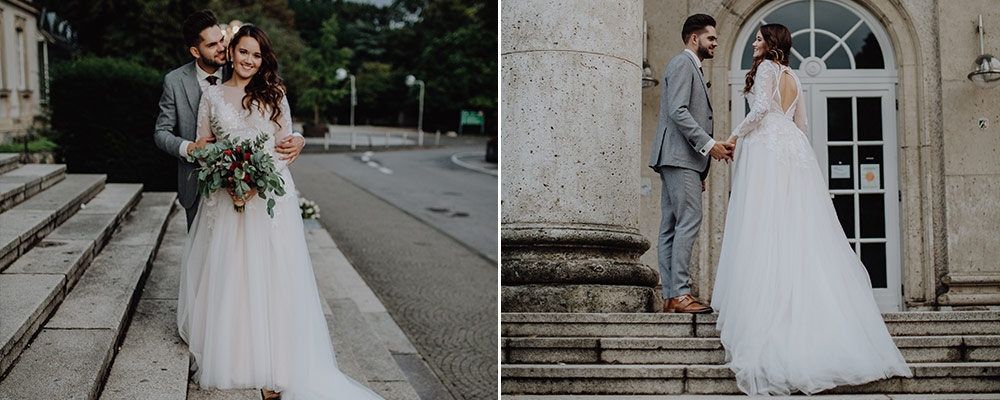 Q: What location did you pick to have your wedding and why did you choose this place?
We were looking for a romantic, bright and large location. The top of the room is really special, so we decided, this would be the perfect location for us. Also it was not far away from our hometown, so we shouldn´t worry, that any guests couldn´t come.
Q: Did you enjoy the wedding planning process? Why or why not?
Yes, we enjoyed it. We had one year to plan, enough time to enjoy the engagement time, But still, the last two weeks were a bit stressful and combined with not enough sleep, maybe also because of the nervousness.
Q: What was your hubby's reaction when he first saw you on your big day?
He was crying.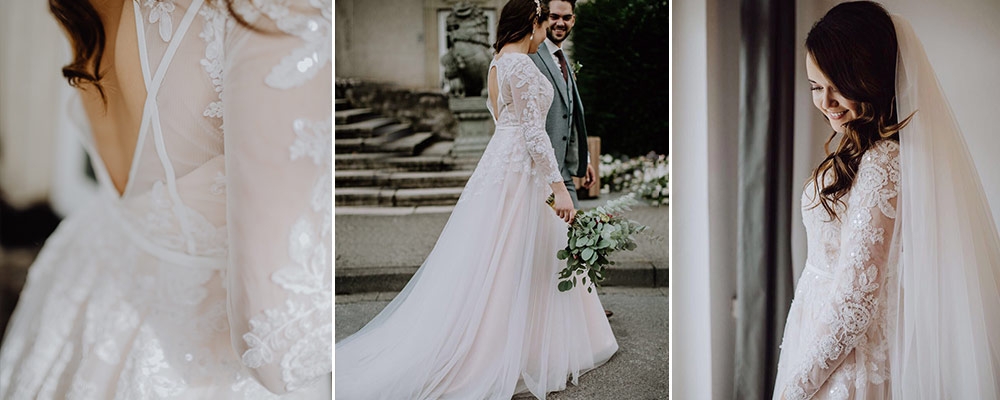 Q: What inspired your gorgeous custom #Cocomelody dress & How did you feel when you first saw the finished product?
I saw that dress randomly on Facebook and I directly really liked it and just wanted this wedding dress. First, I didn´t want to order a dress without wearing it before. I didn´t know, how the quality was. Also, I didn't know you. But when I tried to find a dress like this in a shop, I couldn´t, so I decided to trust you, after reading all the recommendations, which are really good, by the way.
Q: What do you think about Cocomelody and the customer service?
I definitely would recommend Cocomelody to everyone, I did it already. This dress was just perfect, the quality was very good. And the size was also not too big or too small. One thing, that you should improve is, to answer the mails of the customers faster. Sometimes I waited more than a few days to get an answer.