Megan & Jarred held a beautiful coastal wedding in Erakor Island Resort, Vanuatu and it was absolutely perfect. We're crushing so hard on this sweet and carefree couple – especially when we saw the last two photos. Megan's bridesmaids were also dazzling in different shades of blue!
All photos were taken by Island Paradise Photography.
Bridesmaid Dress Style: #COZF140A1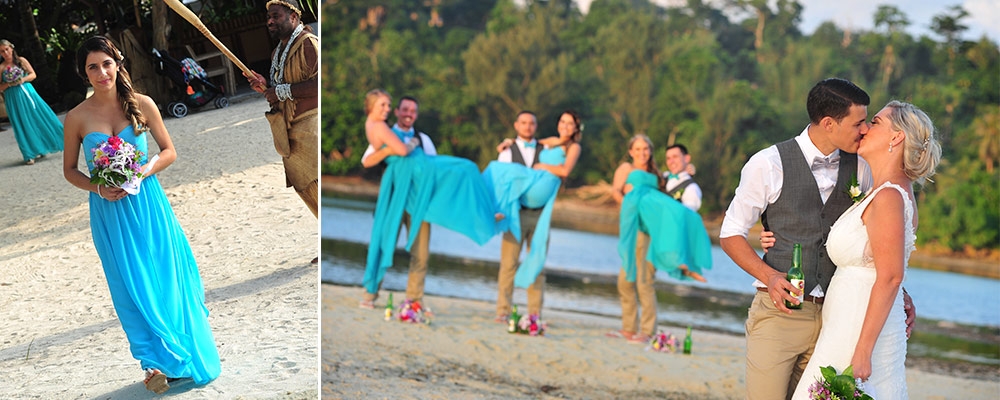 Q: Any advice or tips for future Mrs.?
My advice for future brides and grooms is to get planning early and to be organised. The day is about you guys so plan the things that will make you happy and your day will be a wonderful success. Don't lose sight of what the day is all about…marrying the person you love. It should be an enjoyable time and not too stressful.
Q: What about your love story?
We were introduced by my now Brother in Law and then became friends. We became best friends & remained that way for years before we starting seeing each other. We drive each other crazy at times but we simply adore each other.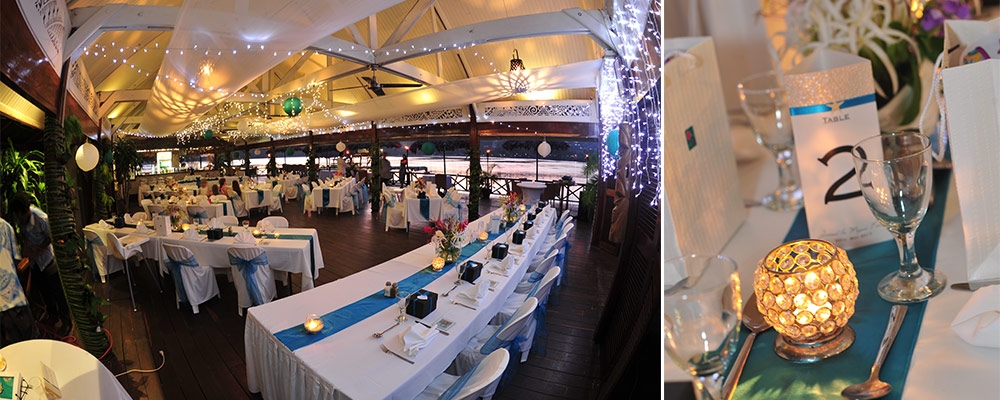 Q: What was the inspiration behind your wedding theme?
Getting married on a 14 acre island in Vanuatu made it easy to choose a coastal/beach theme.
Q: What was the most memorable moment on your big day?
My most memorable moment of our day was seeing him try his hardest not to cry when he saw me coming and also saying our vows to one another. It was honestly like no one else was there and it was just the two of us.
Q: Did you have a particular theme or color scheme? Is there a story behind this color theme and why you chose it?
I love teal and blue colors and just couldn't decide on 1 color for the girls so I decided to go with 3 different colours. I figured the ocean has different blues and greens in it so it would work perfectly, which it did. Luckily for me, Cocomelody had lots of options for colors in these tones.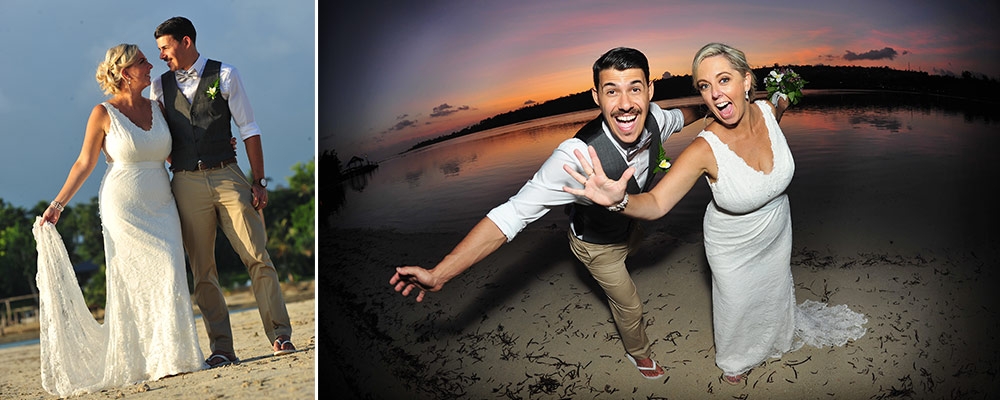 Q: Why did you choose Cocomelody for your bridesmaids?
I chose Cocomelody for my bridesmaids because they had the style of the dress I liked, great color options and were so helpful and prompt with any questions I had.
Q: What do you think about Cocomelody?
I've never ordered clothes online before & was a little worried initially about ordering my bridesmaid dresses online for such a special occassion. I was worried the colors may not be as they appear on the website and also as to to the quality & fit. But the 3 dresses were the exact colors that I was expecting. The quality was wonderful and the dresses were really well made and sat beautifully on the girls. Their customer service team are wonderful and prompt in replying to any queries I had. The dresses also arrived within the estimated time.