Melissa & Robert celebrated their big day in Sydney, Nova Scotia. We love the romantic, yet cozy atmosphere! Melissa said that "Soak in the love that is given to you by friends and family because that feeling of love is a wonderful start to your marriage." Thanks for your sharing Melissa and wish you and your family great happiness forever!
All Photos were taken by Corey Katz Photography.
Wedding Dress Style: #LD3258
Bridesmaid Dress Style: #COZK16001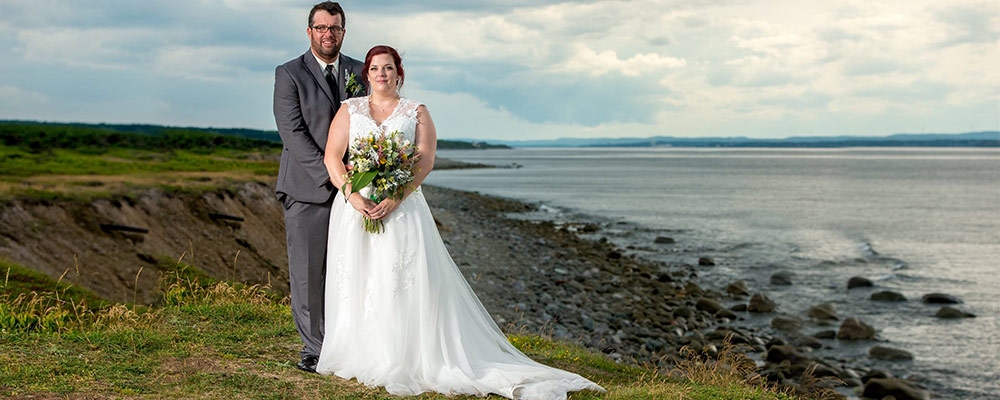 Q: Any advice or tips for future Mrs.?
My advice for future brides would be to live in the moment and enjoy your wedding day. Soak in the love that is given to you by friends and family because that feeling of love is a wonderful start to your marriage.
Q: How did you meet? And where did he propose?
Robert and I met at Cape Breton University, where we both attended. I hosted a New Years eve party in 2005 and Robert was playing in the band that was hired. He needed a pen to write out the bands set list for the night, so I had given him one. The next morning during cleanup, he brought me back that cheap pen he borrowed. I was hooked!
Fast forward 10 years, a cross-country move, a house and 2 daughters later – Robert proposed to me in our kitchen on our anniversary while I was making supper for our daughter Molly. It was perfect.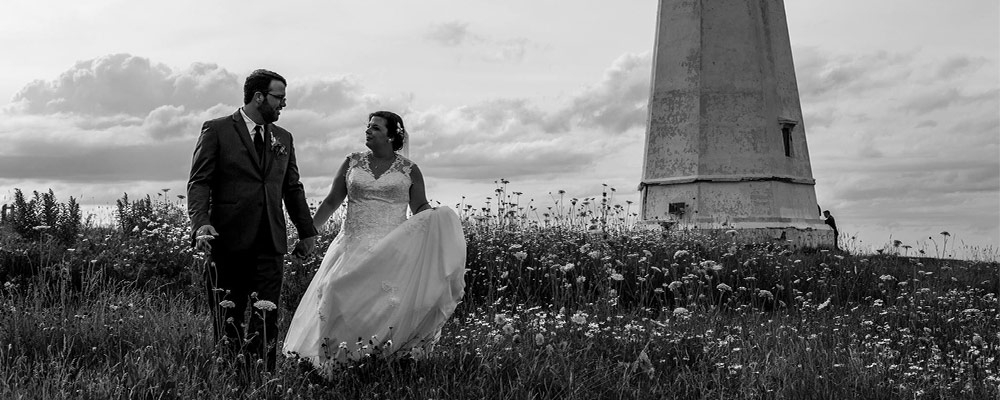 Q: Did you have a particular theme or color scheme? Is there a story behind this color theme and why you chose it?
Robert and I are very proud of the small community where we grew up – Cape Breton Island. Our island has a strong Scottish background and has a beautiful official tartan that always spoke to me. The colors incorporate everything Cape Breton was.
Green for the mountains, valleys and fields. Black for the coal mines. Gray for the Cape Breton steel industry. Gold for the golden sunsets over the lakes of the Bras D'Or. I also incorporated wildflowers found in Cape Breton – Scottish thistles.
Q: Did you enjoy the wedding planning process? Why or why not?
I was very fortunate to have been able to hire an excellent wedding planner. Being on the other side of the country than the wedding location was very difficult and the planner proved invaluable to us. I told her our dreams and she made it happen.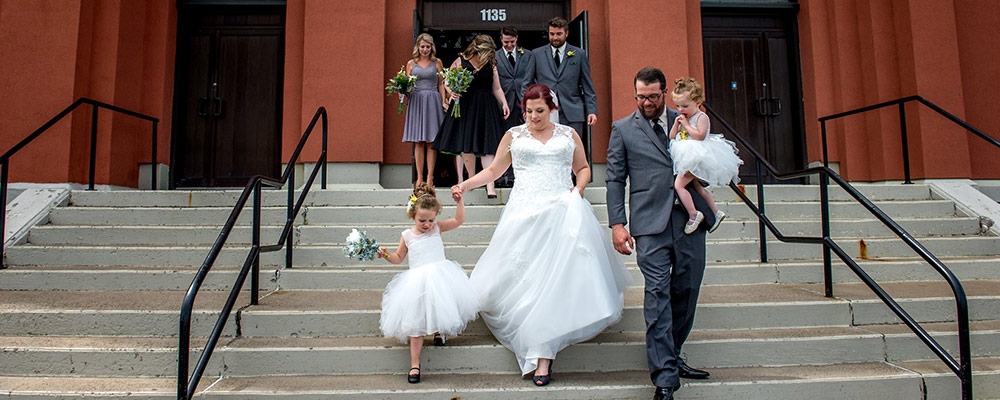 Q: What was the best/most memorable part of the day?
The most memorable part if the day had to be when the groomsman pulled up to my grandmother's house, where pictures were being taken, with a trunk full of pizza for the wedding party.  We took a break from the day and had a few laughs without anyone else around.
Q: Why did you choose Cocomelody for your bridesmaids?
Initially, I was searching for bridesmaid dresses which were all a forest green. When I came across the Cocomelody website and realized the color options available, it was a game changer! My color scheme I had in mind came to life! I was able to match each bridesmaid dress with each color of the Cape Breton tartan. The colors offered by Cocomelody were exactly as described and how it looked on their website.  I am confident that I would not have been able to get the beautiful style of bridesmaid dress in the colors  i wanted anywhere else.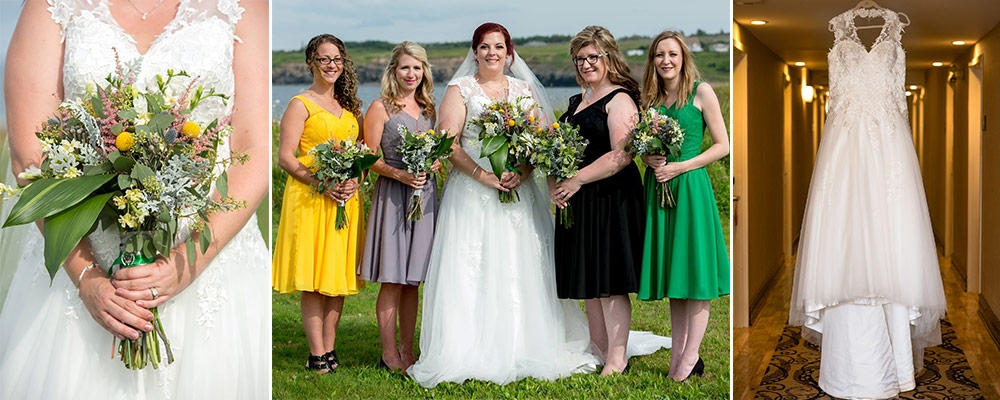 Q: What did you love most about your #Cocomelody dress?
I loved most everything about my wedding dress. The detail that stood out for me was the open back and the detail from the waist down under the tulle. Having it custom made really made it fit perfectly and made me feel completely comfortable.
Q: What do you think about Cocomelody and the customer service?
Cocomelody's customer service is amazing! I was contacted soon after ordering to confirm some measurements that were taken by me incorrectly. I truly appreciated their attention to detail and their concern to get things right. They have been in contact after my purchase as well to see if I was satisfied with the product and to see pictures of their product on me and my bridesmaids. Thanks to them for making me feel valued and important on my special day!
Facebook review from Melissa :