Genny and Cody had the most beautiful fairytale wedding in Missouri. We love the romantic, warm tones and dreamy details that filled their special day. We even can't take our eyes off Genny's custom ball gown which was totally a dream! Read about their story and see some of our favorite pics below:
All Photos were taken by Sheri Holloway Photography.
Wedding Dress Style: #LD4349 (custom version without the flowers on the dress)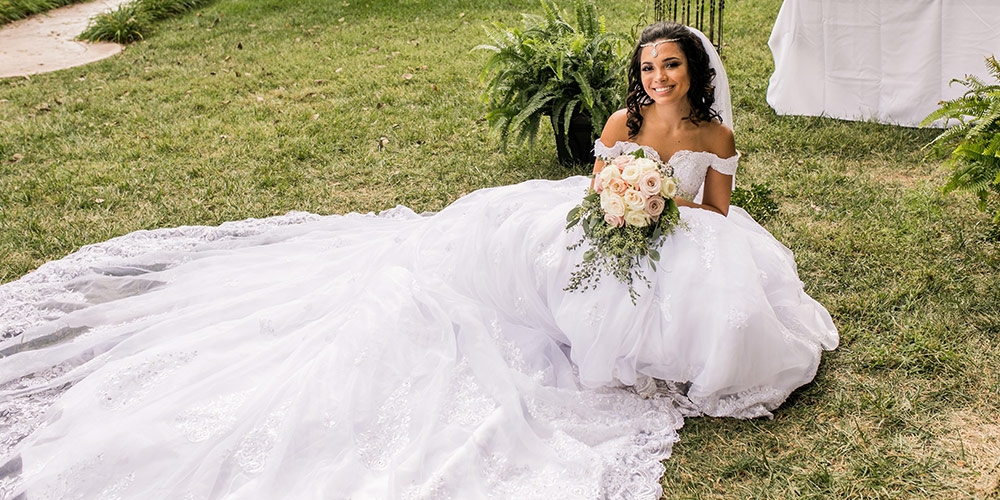 Q: Any advise or tips for future Mrs?
As far as giving advise to a future Mrs., I would say to not sweat the small stuff. Save money and enjoy your day with your soon to be husband. Do not worry about trying to impress others by spending lots of money on unnecessary things. At the end of the day, everyone will be happy for you and see how truly happy you are on your special day and that is priceless. I would also try and see if there are any second hand wedding Facebook groups that you could keep an eye on and buy things for cheaper prices from brides who already had their wedding! You can also negotiate on prices. Save money for the honeymoon!
Q: What about your love story?
I met my husband when I was a freshman in high school. He was a teacher's pet and the school's jock. I was the more of the trouble maker in class… By the time we were juniors we started hanging out and started dating. It was a big surprise to the entire school because they would have never thought we would date each other! People started betting on how long we would last. The longest I heard was only two weeks! 10 years later we are still together and we got married. We wanted to wait after college and graduate before we made the big step. I graduated as a Vascular Sonographer and Cody has graduated with his Masters in education. It has been a very fun journey so far the last ten years and I am excited to spend the rest of my life with my best friend!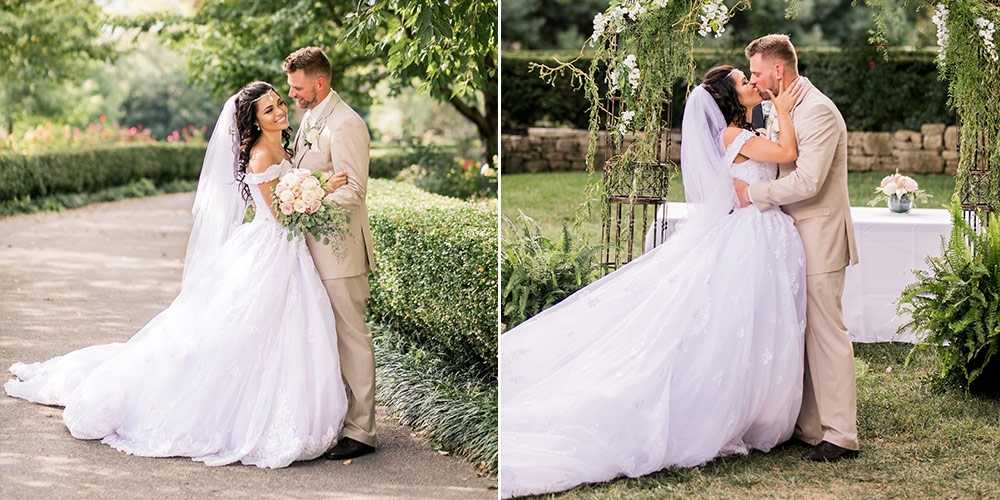 Q: What was the inspiration of your wedding theme?
I know this sounds cheesy but I based my wedding on being a fairy tale. Hence why I got a beautiful ball gown from Cocomelody! 🙂 I wanted it to be very elegant and enchanting. I had an outside wedding at a beautiful mansion. The reception was by a pool surrounded by 15 chandeliers. There were huge willow trees blowing in the breeze throughout the day making it feel like a dream. Cheesy, I know, but it was!!
Q: Did you enjoy the wedding planning process? Why or Why not?
Planning a wedding can be very hectic! However, there are more good times than bad. There are a lot of opinions from people from both sides of the family. Do whatever makes your happy! That's all that matters. I enjoyed the planning process overall because you are literally planning for an event with all the family and friends you love to be all together at one time, in one place! Probably the only time in your life that that will happen!
Q: What's your hubby's reaction when her first saw you?
My husband's reaction was really cute. He was smiling from ear to ear and once I was standing next to him, I held his hands and I could feel them trembling. His eyes were teary eyed and his smile never went away.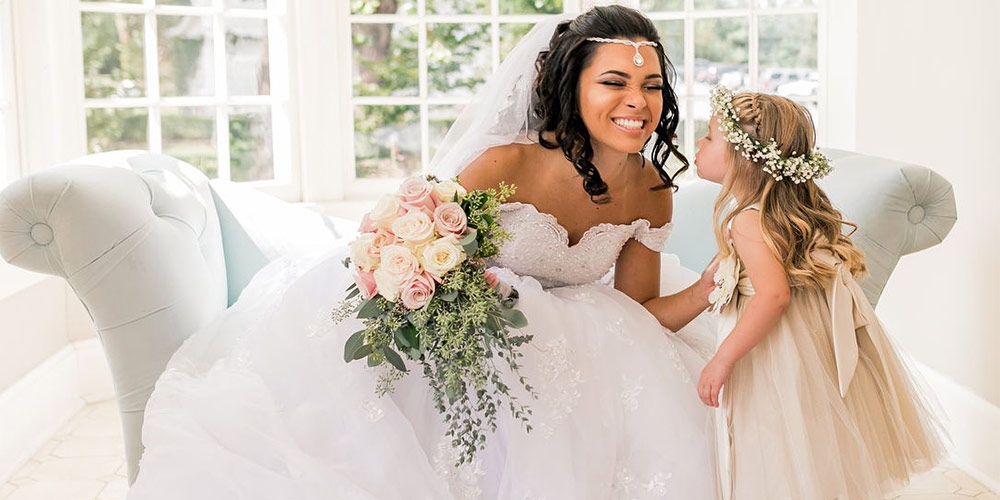 Q: What did you love most about your #Cocomelody dress?
I loved that I felt like a princess in it!! Everyone kept on saying how beautiful I looked in my dream wedding dress. I have never worn a ball gown dress before and it was the best feeling. The quality was amazing and no one would expect that dress to be ordered online. I am preserving my dress and if I ever have a daughter, maybe she would want to wear the dress as well… The dress's style and look is timeless.
Q: What do you think about the Cocomelody customer service?
The customer service is great. Every representative I talked to has been so nice and helpful. Any questions I had, Cocomelody answered. I did not want the small flowers on the dress and asked if they could be removed. I didn't think it could be done but to my surprise they said they could do it without any problems. I appreciated all their help and patience.