Mikala & Alik tied the knot at Bel Air Bay Club for a golden beach wedding. This couple poles together, stays together… and also has a pole at their wedding reception! How incredibly awesome!! 
All photos were taken by Shane Karns.
Customized Version of Wedding Dress Style: #CWVT15002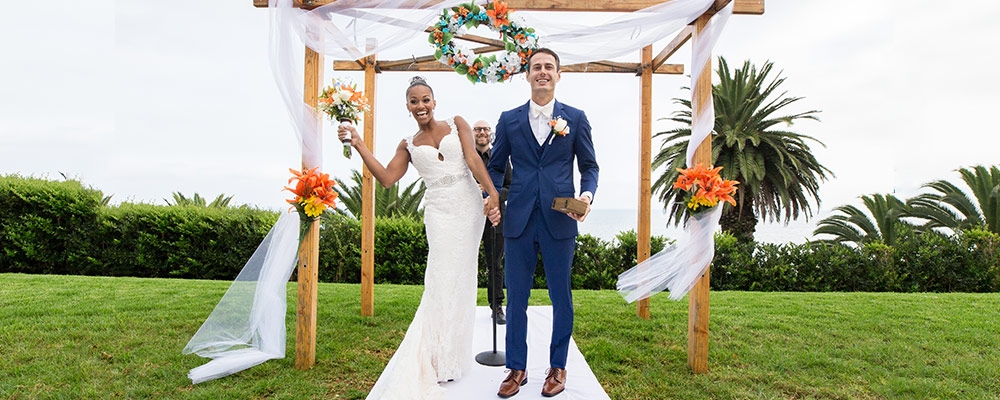 Q: Any advice or tips for future Mrs.?
Everything will come together by the wedding day so don't stress out before hand.
Q: What about your love story?
In the month of January 2017, Mikala was asked to pole dance at a bar in place of their resident pole dancer was booked elsewhere. That dancer's name was Alik. Alik came by the bar after his event to see who they had replaced him with and was in awe of the beauty, strength, and talent that this one girl possessed. From that moment he had tunnel vision for her and made it a point to exchange numbers on her break. He offered Mikala aka Candace free one on one pole dance training to which she happily agreed. Their first date was cut short since she had to teach dance classes, but he waited patiently until after she was finished to meet with her again. That night Mikala walked out of the studio to find a bouquet of flowers sitting on the back windshield of her car and an amazing man waiting to spend more time with her. They went on a few more dates and became closely connected. Since the moment they met they were pretty much inseparable, traveling to places like Palm Springs, Catalina Island, and Solvang, California where he proposed to her on February 28th 2017.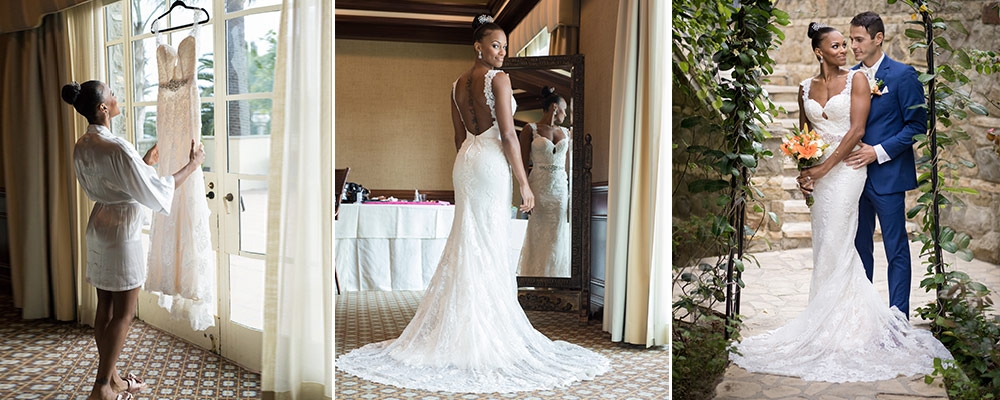 Q: What location did you pick to have your wedding and why did you choose this place?
Bel Air Bay Club was our first choice since it overlooked the beach and has the reception area at the same location. The service there is outstanding and the aesthetics of the place are superb.
Q: Did you enjoy the wedding planning process? Why or why not?
Wedding planning was thrilling and nerve wrecking all at once. I didn't hire a planner so I had all the decisions to make and shopping to do. Thankfully I had my mother and best friends to assist in the process.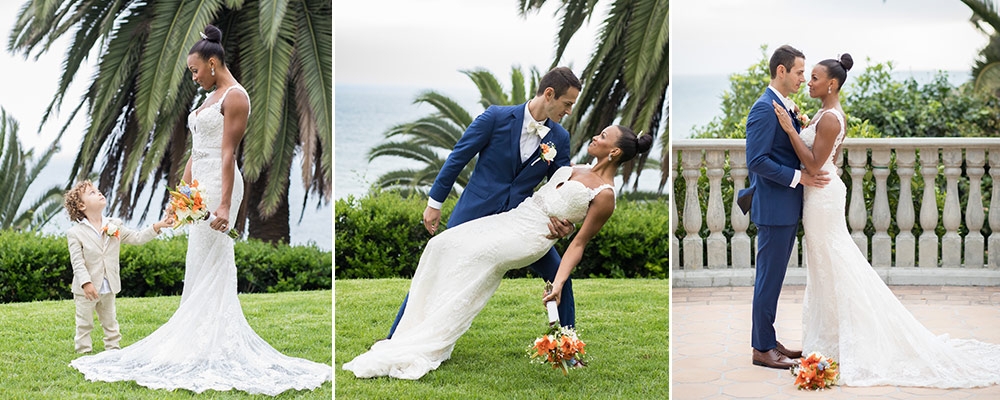 Q: What was the best/most memorable part of the day?
The most memorable part of the day was when my 3 year old brother came to my table to ask me do dance with him. "Sissy, this is my song. Dance with me?" He said as Queen played through the speakers.
Q: What did you love most about your #Cocomelody dress?
I loved the shape and customizing for my wedding dress was exactly how I wanted it.
Q: What do you think about Cocomelody and the customer service?
The customer service at Cocomelody was super! The staff were all very friendly and helpful. They made me feel ready to rock the dress.