A summer floral theme wedding is a celebration that embodies the beauty and vibrancy of the summer season through the use of lush, colorful blooms. From the bridal bouquet to the centerpieces and decor, flowers play a central role in creating a romantic and enchanting atmosphere. Pastel colors, such as peaches, pinks, and purples, are often incorporated to evoke a whimsical and airy feel, while bold and bright hues, like sunflowers and dahlias, add a touch of fun and energy to the event. To enhance the theme, the wedding ceremony and reception can take place in a garden, park, or outdoor venue surrounded by blooming flowers and greenery. Whether opting for a classic, bohemian, or vintage aesthetic, a summer floral theme wedding is a beautiful and timeless way to say "I do."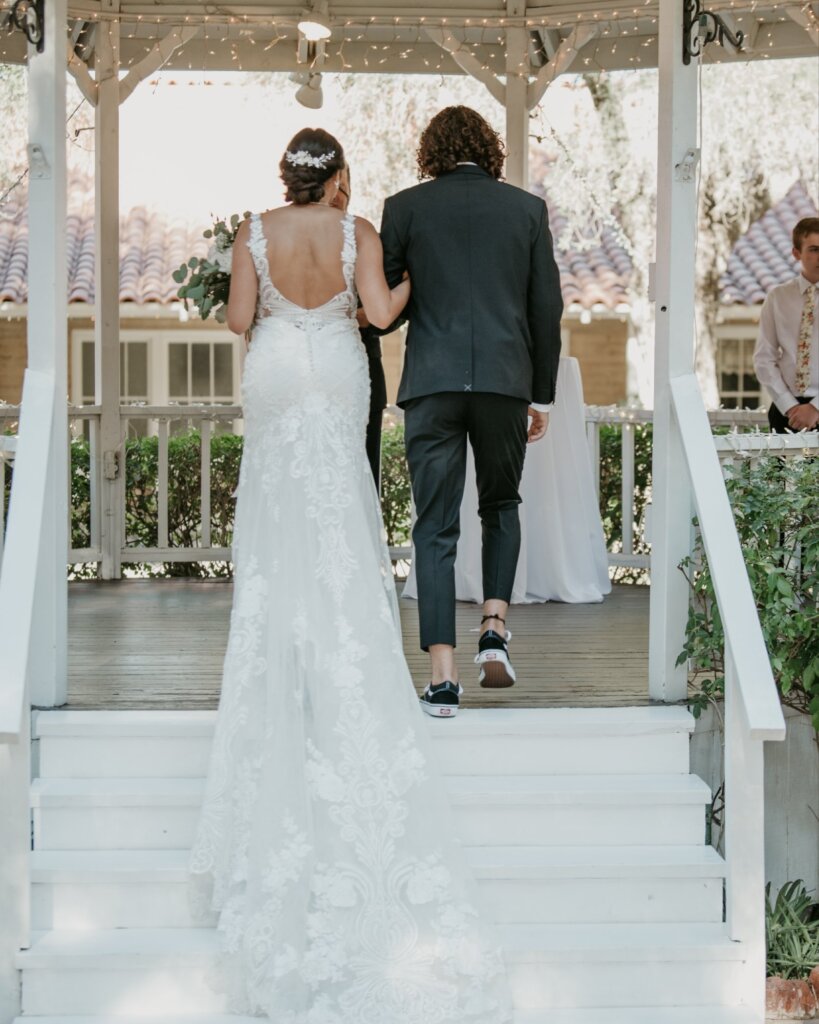 Photo Credit: Jessica Ellis ; Dress Style: WILLA, CW2303
Any advice or tips for future Mrs.?
Less is more! Remember to soak in all the hours of your wedding. From when you wake up with your girls to partying with your husband on the dance floor because once you start walking down the aisle everything just seems to flash before your eyes. A tip for brides on budget, a florist can easily make a dent in your budget. Something I wish I would've done was buy flowers from a nice market or trades joes, something along those lines and in the afternoon of hanging out before getting ready, I would have loved to build my bouquet and all my bridesmaids build they're own bouquet. You'd be surprised the kind of flowers you can find at your local grocery store. And the pictures of making them would have been so amazing!
What was the inspiration behind your wedding theme?
My inspiration really came from my color palate. I wanted blushes, creams, and nice green leaves to compliment the summer mood.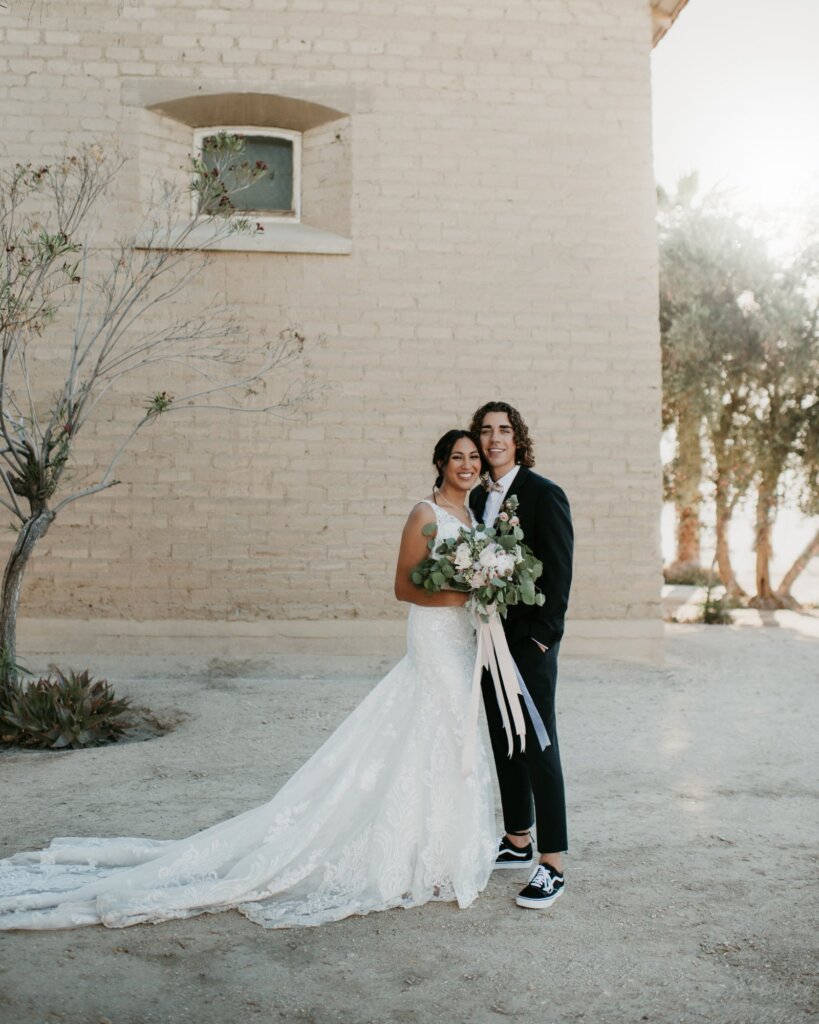 Photo Credit: Jessica Ellis ; Dress Style: WILLA, CW2303
Tell us your love story!
Blake and I met in high school. We dated for a couple of years and did a little long distance before we arrived at the same college together. On our first date, Blake took me somewhere while I was blindfolded. When I took my blindfold off he had flowers and my favorite ice cream in his hand. He also had my favorite love song playing. He turned up the music and then came around to open my door. He walked me to the front of the car where we slow danced together in front of the headlights underneath the stars of our small town to "The Long Way" by Brett Eldredge. Blake proposed to me by recreating our first date and had each of our family and friends were surrounding us in their cars with some distance to where I couldn't see them past the our headlights. When I said yes they all began flashing their lights and honking! I was so surprised everyone was there and it was such a great night!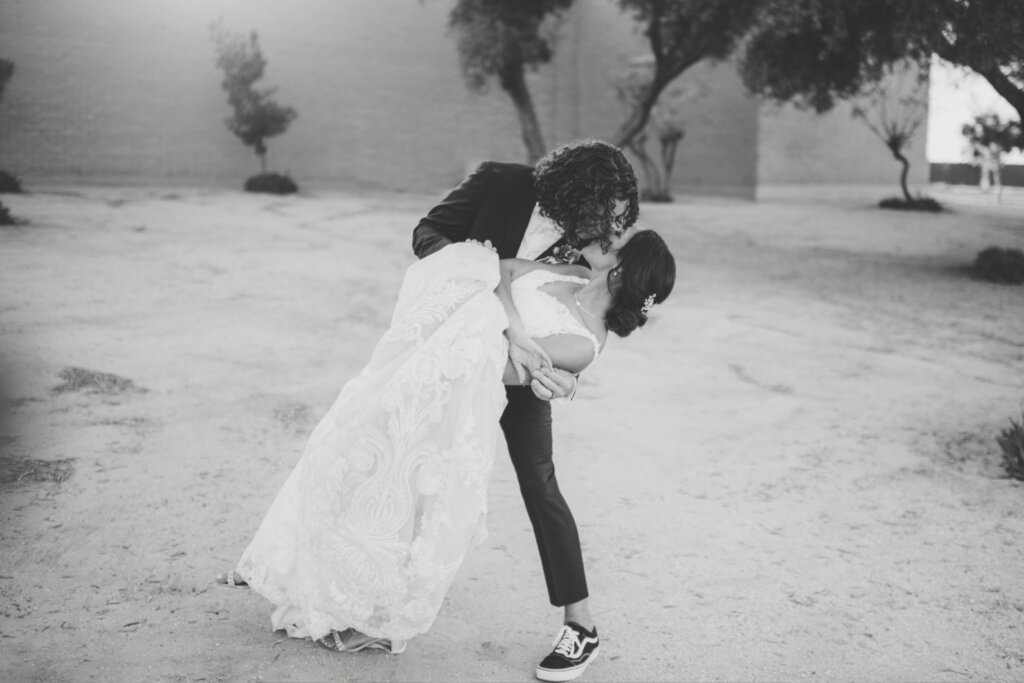 Photo Credit: Jessica Ellis ; Dress Style: WILLA, CW2303
The best/most memorable part of the day?
The best part of the day that was was finally being able to be with Blake. His reaction to me walking down the aisle was so sweet and definitely had us both in tears. The most memorable part of the day was being able to have live worship after we took communion together in our ceremony. That was a really special moment for us to praise God for creating the relationship between Blake and I.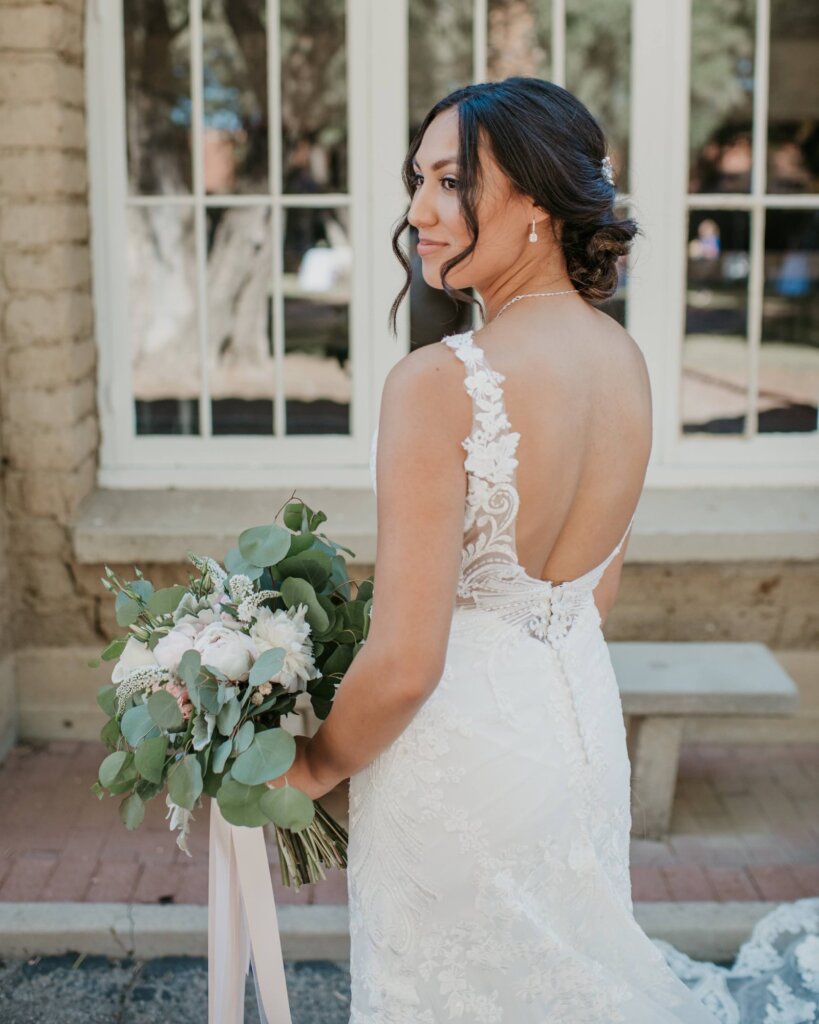 Photo Credit: Jessica Ellis ; Dress Style: WILLA, CW2303
Where did you hear/find Cocomelody
I found cocomelody online. I believe I read it on a blog of some sort.
What did you love most about your Cocomelody dress?
I loved the back the most and the train was stunning.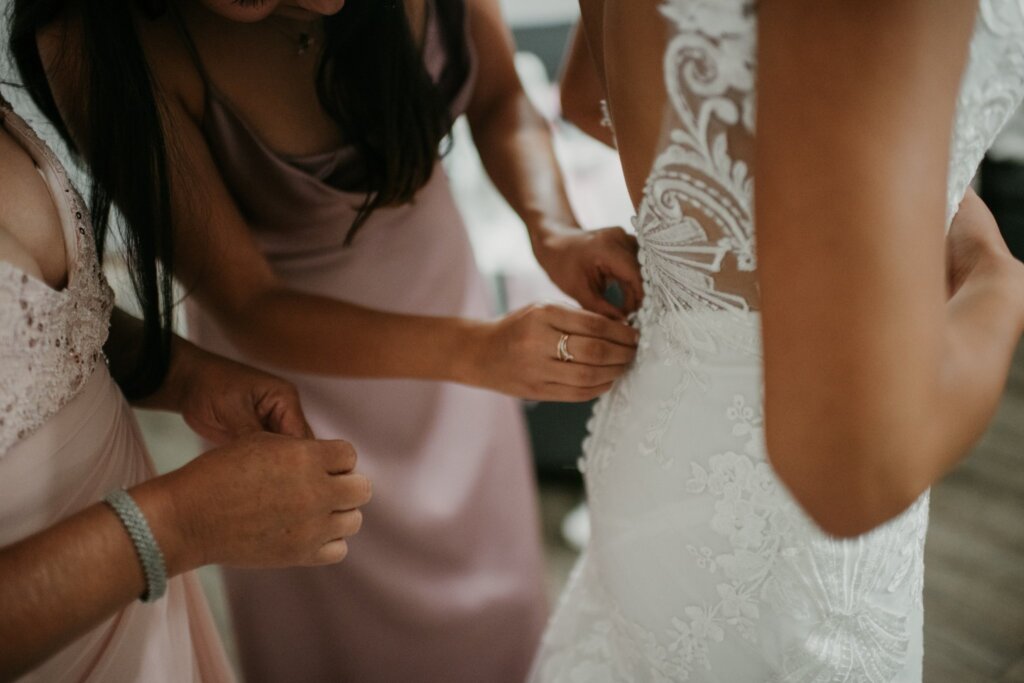 Photo Credit: Jessica Ellis ; Dress Style: WILLA, CW2303
What do you think about Cocomelody?
I loved cocomelody. The service I would rate it an 8. When I tried on my dress it was amazing! When I went to my alterations I found it a bit difficult to speak to the lady altering my dress. I wish I would have had another person there with me to help translate.