A "Til Death" wedding theme doesn't have to be scary, it can be lovely too. The concept of "til death do us part," is strong promise that a couple makes to each other to stay together for the rest of their lives. Alli & Caleb decided to incorporate a "Til Death" theme into a wedding include using dark or moody colors in the wedding party's attire which a smart and good choice.

Photo Credit: Brandon & Holly Photography ; Dress Style:LENA, CW2335
Any advice or tips for future Mrs.?
Do what makes you happy!
What was the inspiration behind your wedding theme?
We love Halloween and all things autumn, so we wanted a classy, gothic, romantic wedding.
Tell us your love story!
We met in college, and a few years later he proposed while carving pumpkins!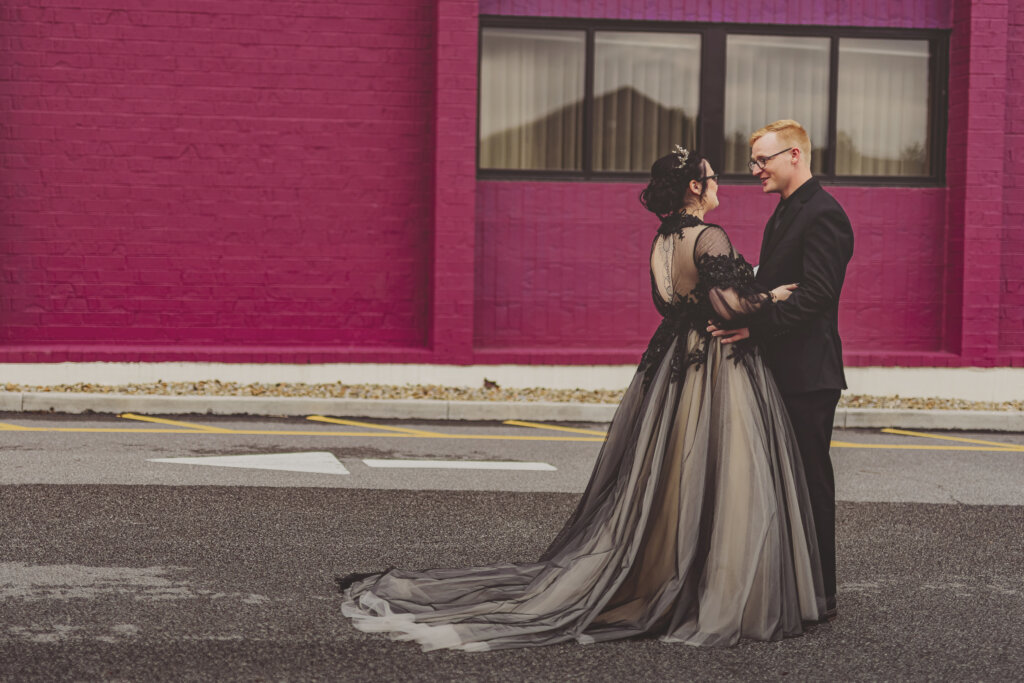 Photo Credit: Brandon & Holly Photography ; Dress Style:LENA, CW2335
The best/most memorable part of the day?
We did a "photo dash" where our DJ played a song, and we had the duration of that one song to run to each table of guest and snap a photo with our photographers. That way we could ensure we got photos with every single guest! And it was entertaining to watch!
Where did you hear/find Cocomelody :
I found cocomelody through suggested ads on Facebook! I wanted a black wedding dress and as I scoured the internet, eventually cocomelody was suggested to me.
What did you love most about your Cocomelody dress?
I loved all the sizes available and the option to do custom sizing! The quality of the dress was better than I had anticipated. My dress wasn't heavy or itchy. It was incredibly comfortable and airy.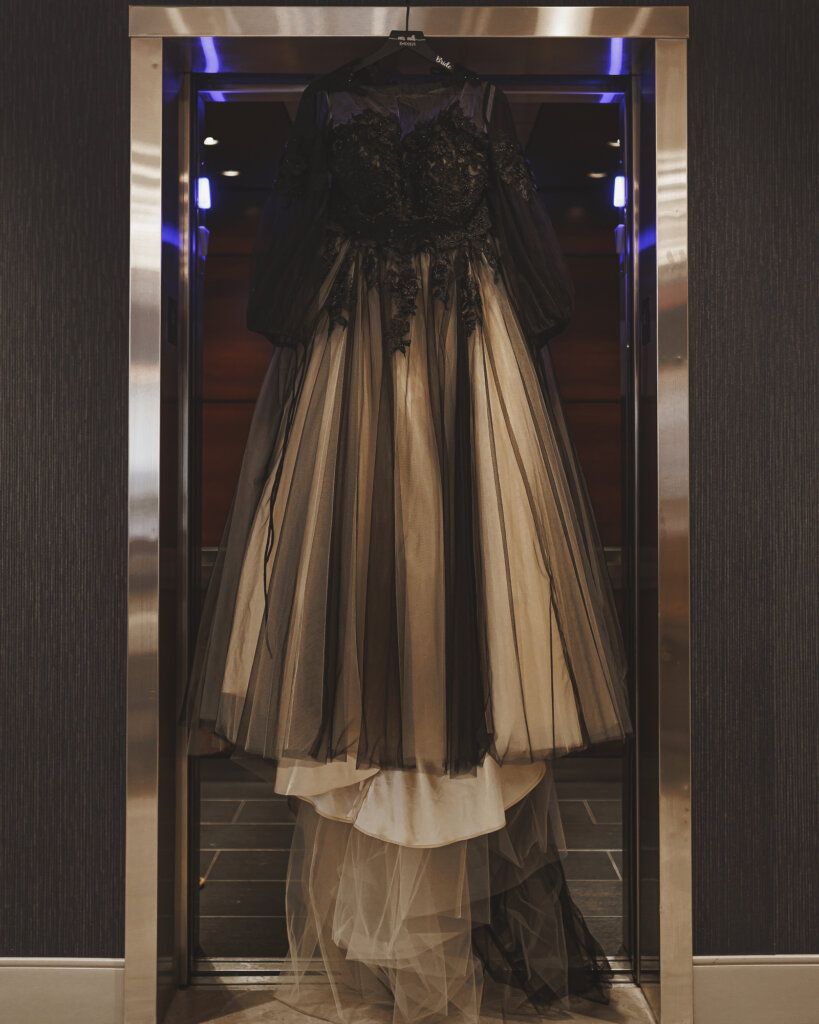 Photo Credit: Brandon & Holly Photography ; Dress Style:LENA, CW2335
What do you think about Cocomelody?
Cocomelody is an amazing brand that is inclusive. My measurements classify me as "plus size", even though I am street size 12/14. Most companies don't cater to that size in a way that makes us feel included. A lot of other brands don't offer colored dresses, and if they do- they look immature or like prom dresses. I loved the elegant and timeless look of their black wedding dresses.