Misty & Michael had a large barn at their home. Instead of renting a venue, Michael built the floor, Misty decorated the rest. this result of the  Winter wedding was out or perfect and Michael loves the look of Misty of bridal look and burgundy of all the girls, how beautiful they looks were!
All photos were taken by Shannon Thompson.
Wedding Dress Style: #CWVT15002
Bridesmaid Dress Style: #COZK16004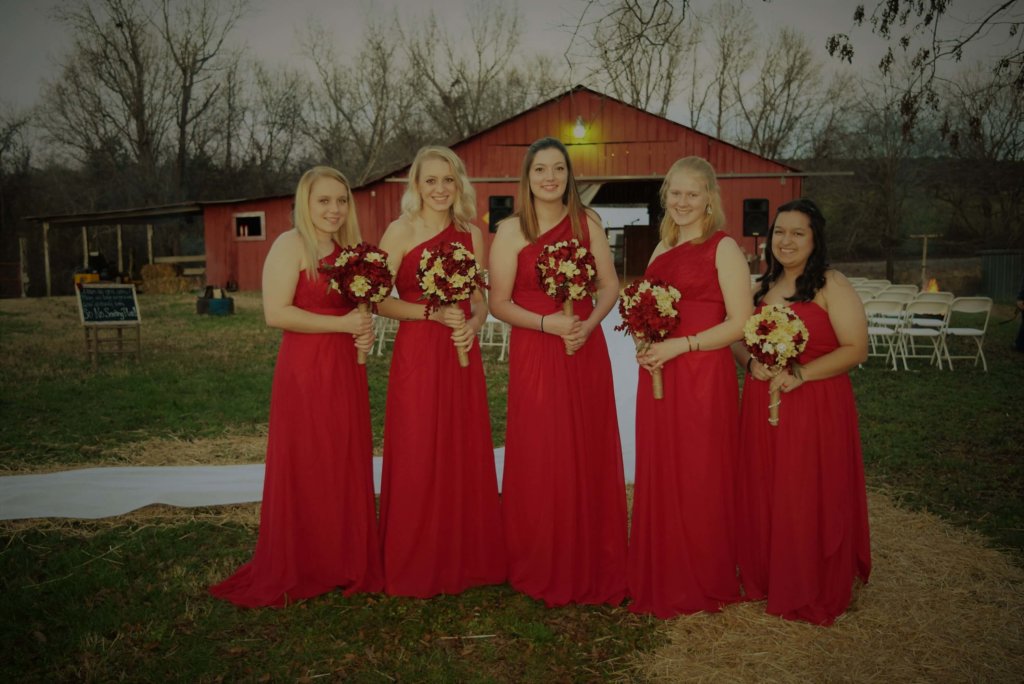 Q: Any advice or tips for future Mrs? 
Start planning early and take your time!
Q: Tell us your love story! Where & How did he propose? 
We started dating 4 years ago after a really bad divorce on my end. Unfortunately, every time I would start to feel like it was something "real" I ran. Now, four years later, I finally realized that it IS ok to love again. And God sent me the perfect one.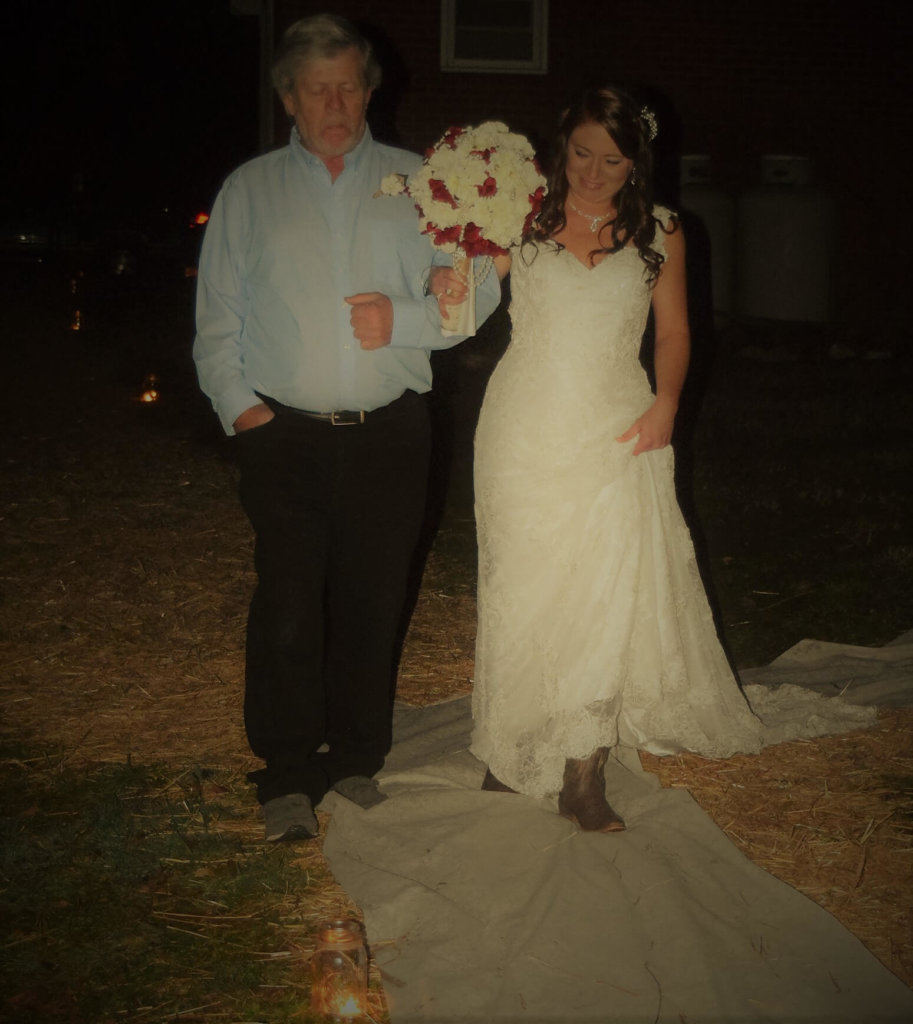 Q: How would you define the message "Dare to Love"? 
Take a chance!
Q: Did you have a particular theme or color scheme? Is there a story behind this color theme and why you chose it? 
We have a large barn at our home. Instead of renting a venue, we decided to use it instead. He built the floor, I decorated the rest. 🙂 Winter wedding and he loves the color burgundy on me.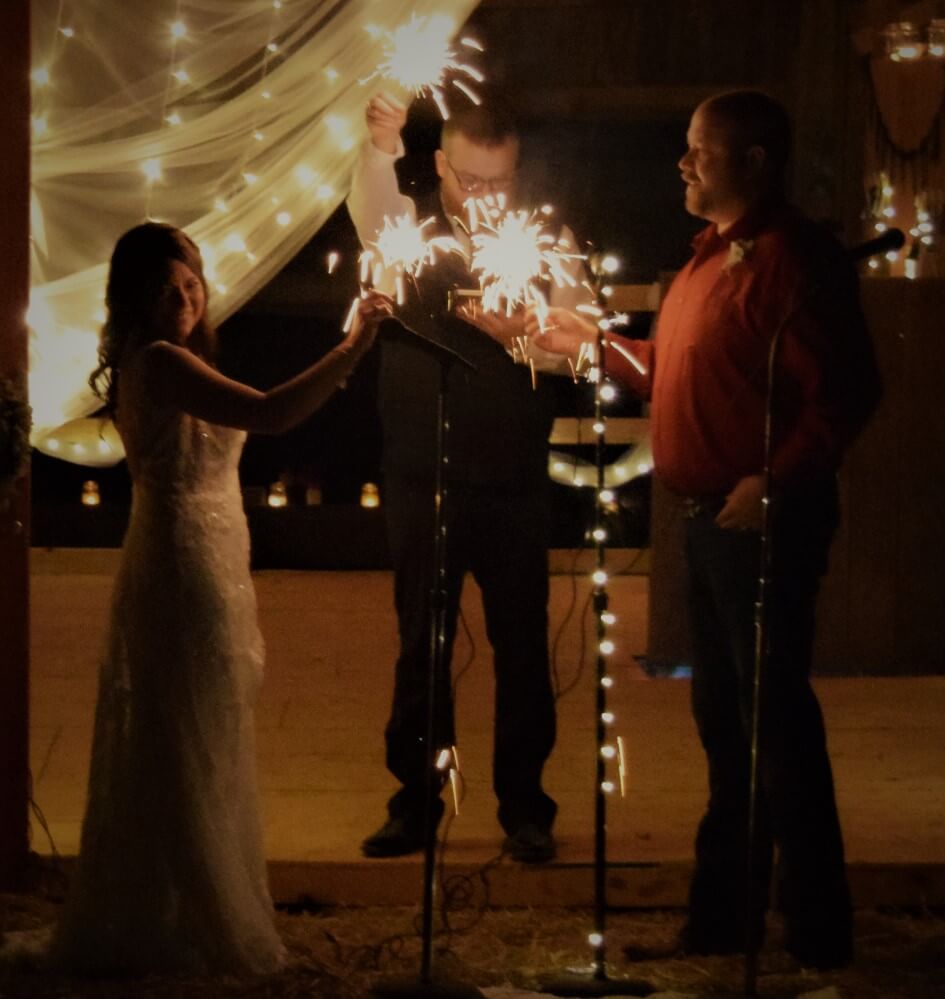 Q: Did you enjoy the wedding planning process? Why or why not?
Yes, very much so. I made 90% of all of my decorations myself.
Q: What was the best/most memorable part of the day? 
Watching him recite his vows to my children.
Q: Why did you choose CocoMelody for your bridesmaids? 
The prices were in our budget and the dresses are gorgeous.
Q: What did you love most about your #CocoMelody dress?
The wedding dress was the perfect amount of sparkle and lace for our candlelit wedding.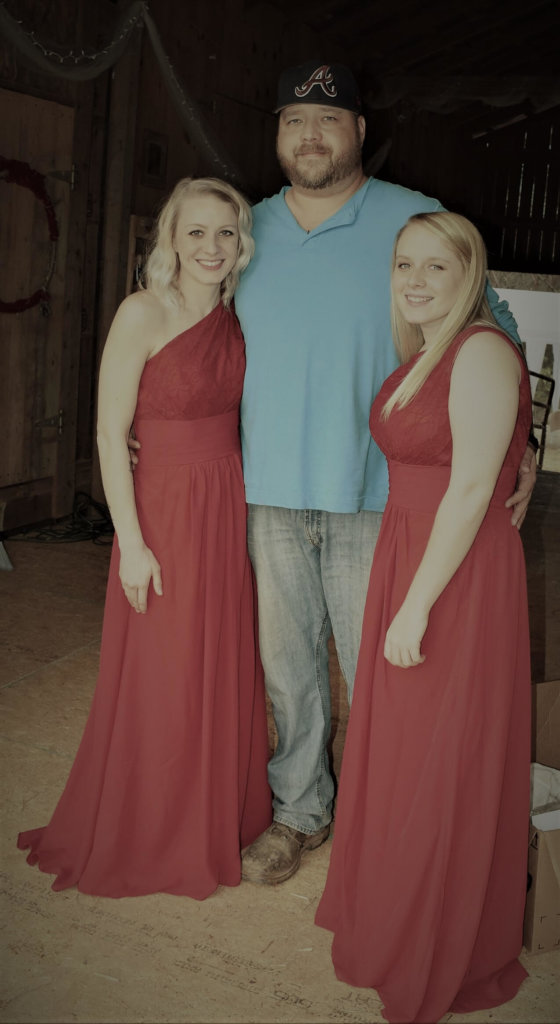 Q: What do you think about CocoMelody and the customer service? 
Couldn't ask for better service from cocomelody. Had a "bridezilla" panic moment when I thought my dress wouldn't arrive on time for the wedding. The representative assured me and calmed my nerves and solved the problem. Very grateful!!!