Ngareta & Josh held their rustic/nature-inspired wedding in Olive Tree Cottage, Pyes Pa, Tauranga, New Zealand. The entire day looked like a magical fairytale, filled with wooden & greenery decorations, fairy lights, and stunning purple smoke bombs!
All photos were taken by Little Love Photo + Video.
Wedding Dress Style: #LD4432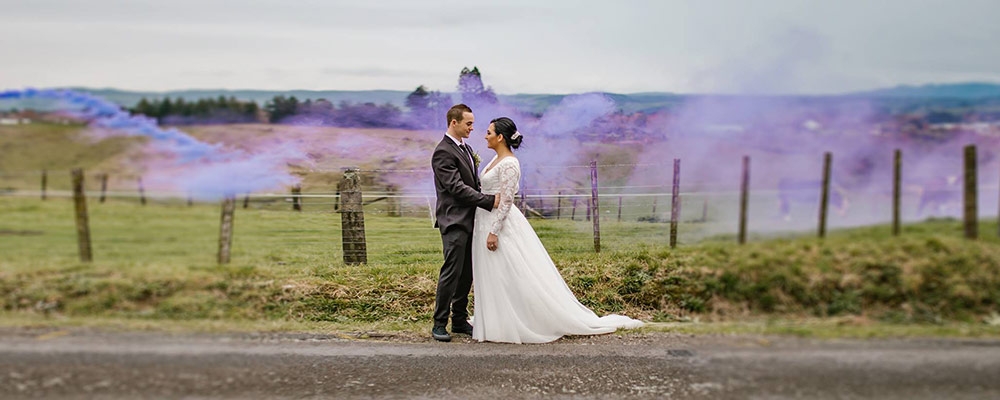 Q: Any advice or tips for future Mrs.?
Advice would be: remember that it is your wedding day, so be a little selfish. Because you can't please everyone and if you try to, you'll only end up regretting it further down the track. Enjoy your day, absorb every moment.
Tips would be: to trust your vendors, they know what they are doing. By trusting them, it can take away so much stress from the big day knowing you've left things in safe hands.
Q: What about your love story?
Our love story started in 2010, the fresh age of 18, without a care in the world, we made friends with each other. 2 years after that (2 years of playing hard to get), we finally got to together, I remember falling in love with him almost instantly, but refused to let him know that. Christmas Eve 2012 (after 3 months of dating), he told me he loved me and i told him the same. 3 Months after that, we moved in together, people told us we were crazy for moving in together so soon, but we didn't care.
On August 10th 2016, he proposed to me on a beach in Surfer's Paradise, Gold Coast, Australia, which just so happened to be his 24th Birthday, i like to remind him it was my favorite birthday of his so far! 11 months on, we got married in the most beautiful venue, on a very grey but perfect day, in the middle of winter, why? Because the date sounded really really cool when it was said out loud (seven/seven/seventeen) and we now have an excuse to escape the winter every year for our Anniversary!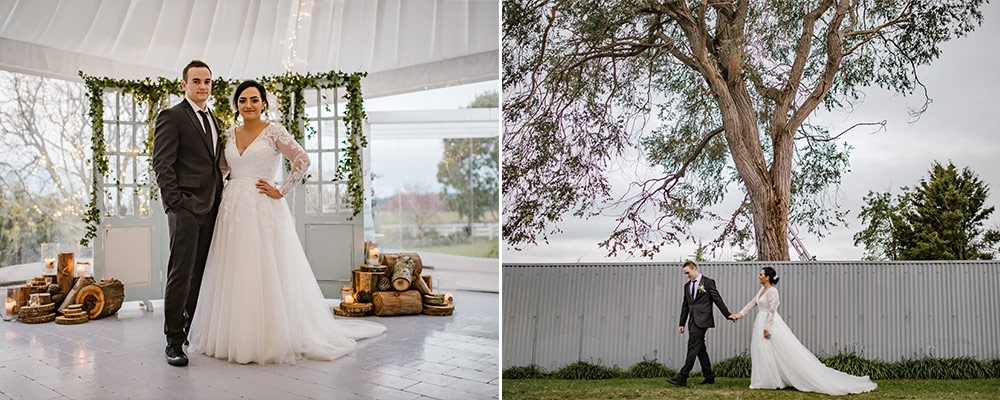 Q: What was the inspiration behind your wedding theme?
What's not to love about raw materials and fairy lights? My theme was inspired by my venue. After my first viewing, i knew i needed to get married there, the staffs were so welcoming and when you entered the cottage, it felt a lot like coming home. With its wooden floors and greenery, it just made sense to follow that theme throughout the wedding decorations.
Q: What's your hubby's reaction when he first saw you on your big day?
Hubby is not a very emotional guy but i could have sworn i saw his eyes' water. He told me that was not true, so guess I'll never know!
Q: Most memorable moment on your big day?
EVERYTHING, i was the best of my life, but if i could name one thing, i would definitely be my amazing wedding dress!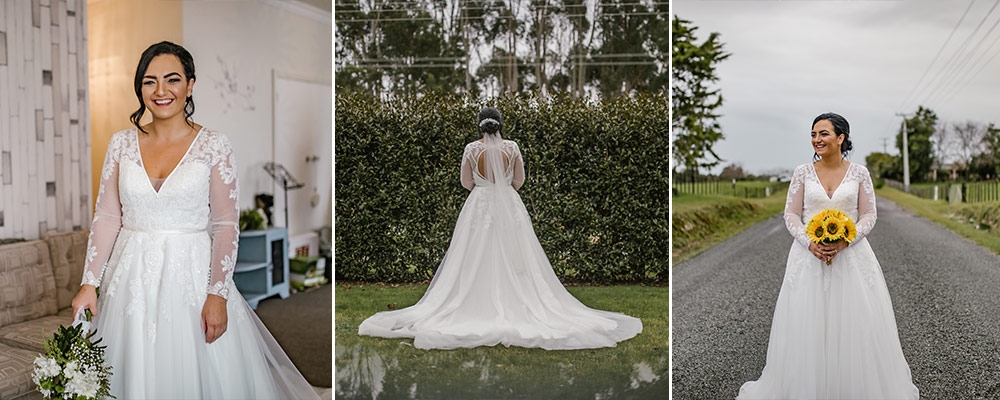 Q: What did you love most about your custom #Cocomelody dress?
I loved that your sizing was easy to convert in NZ sizing, the price was unbelievable, the wait time went by so quickly. The quality of the dress and the fact it looks exactly like the pictures had me in awe! It was overly heavy and i was able to walk (and dance) around in it all night. My little told me "you looked exactly like a princess from one of my fairy tale books and i can honestly say i felt like it too!
Q: What do you think about Cocomelody?
Such an amazing company with affordable pricing and a massive range of stock! I have recommended your website to every single bride i have come across because you are easy to deal with and your products are amazing!