Aisha & Ricky were married in The White House Banquet and Event Center. Their wedding theme was full of rustic elegance. We can't wait for you to see their big day! 
All photos were taken by Bill Rheume.
Wedding Dress Style: #LD3906
Custom Wedding Veil: #CV001500B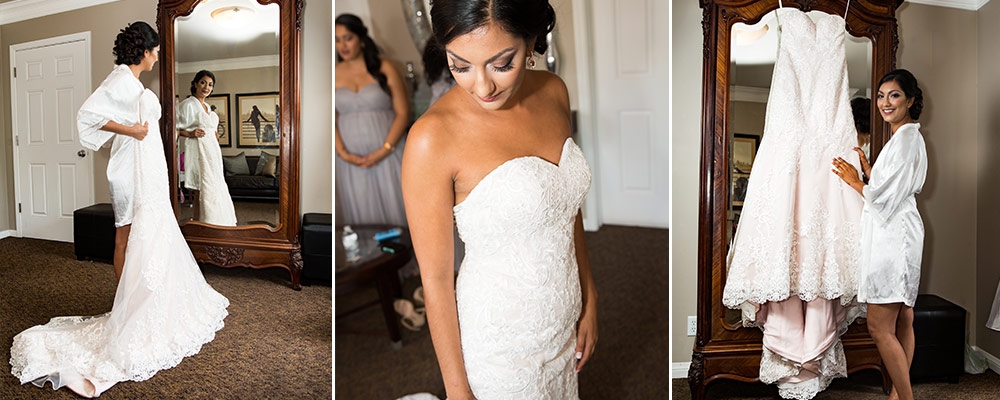 Q: Any advice or tips for future Mrs.?
You cannot control your everything! There were quite a few things that did not go as planned on my wedding day and I just had to let go of it all!
Q: What about your love story?
We have been through it all- and our love story ended up having a fairytale ending. Our wedding truly was the happiest day of my life!
Q: Did you enjoy the wedding planning process? Why or why not?
I did all of the wedding planning myself. The beginning stages were fun, but the closer it got to the date – the more stressed out. I was with things not being taken care of.
Q: What was the inspiration behind your wedding theme?
My husband had a lot of opinions on the theme and decor of our wedding – it was definitely a shared decision. We wanted it to be as easy going as we are, with a touch of fancy.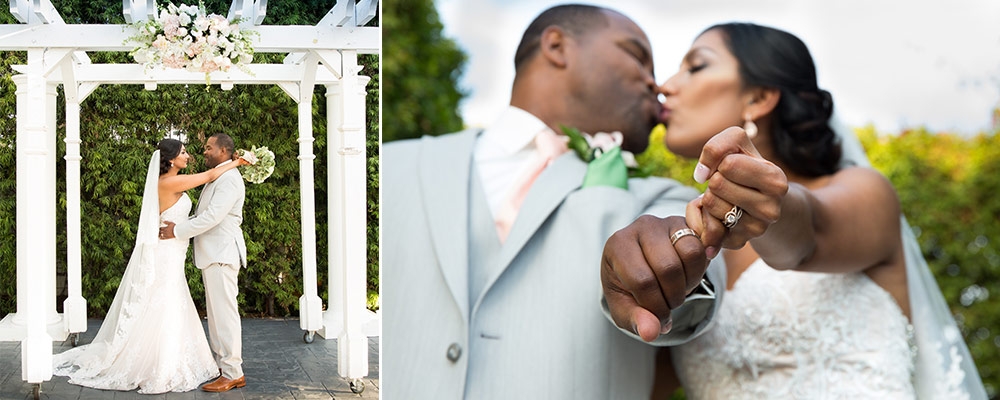 Q: What's your hubby's reaction when he first saw you on your big day?
My husband had a huge grin on his face as he saw me walking down the aisle. I had my veil over my head so he couldn't really see my reaction. He said the only thing going through his head was the famous Ludacris song lyrics "My chic bad!" 
Q: What did you love most about your #Cocomelody dress?
I loved everything about my wedding dress. It was custom fit to my body, and lower in the back just like I wanted. My cathedral veil was custom made to match the lace on my dress and was all the drama I wanted!
Q: What do you think about Cocomelody?
At first I was a bit frustrated with Cocomelody because it took a lot of fittings to get my dress to fit perfectly. I remember one fitting I actually cried because I thought I was going to take it home that day – but it still needed more alterations. Nevertheless, Puey worked his magic and it was perfect! He personally made sure it was everything I wanted and I truly appreciate him for that!