Real #cocomelodybride Nicolle married her dream man in her dream dress Lana. Nicolle & Zack had a classic-romantic vintage wedding in San Marcos, California. Nicolle was absolutely stunning on her big day, we're so honored to make her custom dress and help make her princess dream come true! Wish Nicolle and Zack great happiness forever!
All photos were taken by Stefanie Zeltner.
Wedding Dress Style: Customized Version of #LD5812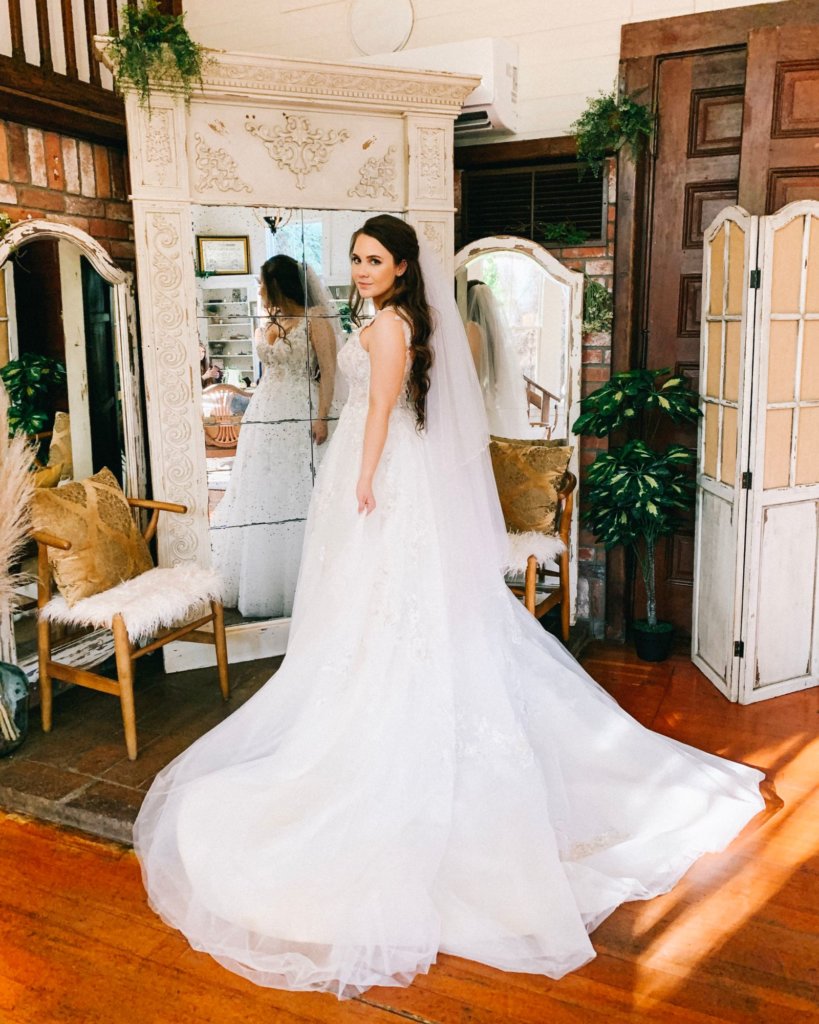 Q: Any advice or tips for future Mrs.?
Do a lot of research on your vendors! Make sure you read every contract super thoroughly and know what you're signing. Know that there will be a ton of drama when planning your wedding, and it definitely won't go perfectly. But above all else, you're marrying the love of your life and that is all that really matters.
Q: What was the inspiration behind your wedding theme?
We didn't really have one! I found the dress, and I fell in love with a venue that matched the dress, and after that all of the decorations fell into place. We just made sure that all of the choices we made around the wedding style-wise matched both of our personalities.
Q: Tell us your love story! Where & How did he propose?
We met at a bar! A good ol' fashioned meet-cute. I saw Zack across the bar, he saw me. We were never going to say anything to each other so one of his friends told me that he thought I was cute right as I was getting into the Uber. I gave him my number and we went out on a date the next day. I never let him live it down but he tried to ghost me after a couple weeks, and I wouldn't let him. Thats when he finally gave in that he liked me and a year and a half later he proposed!
Q: How would you define the message "Dare to Love"?
I think that it means risking the life you had planned to share a new life with someone you love. (And then stealing that answer from your husband because it's better than what you would have said.)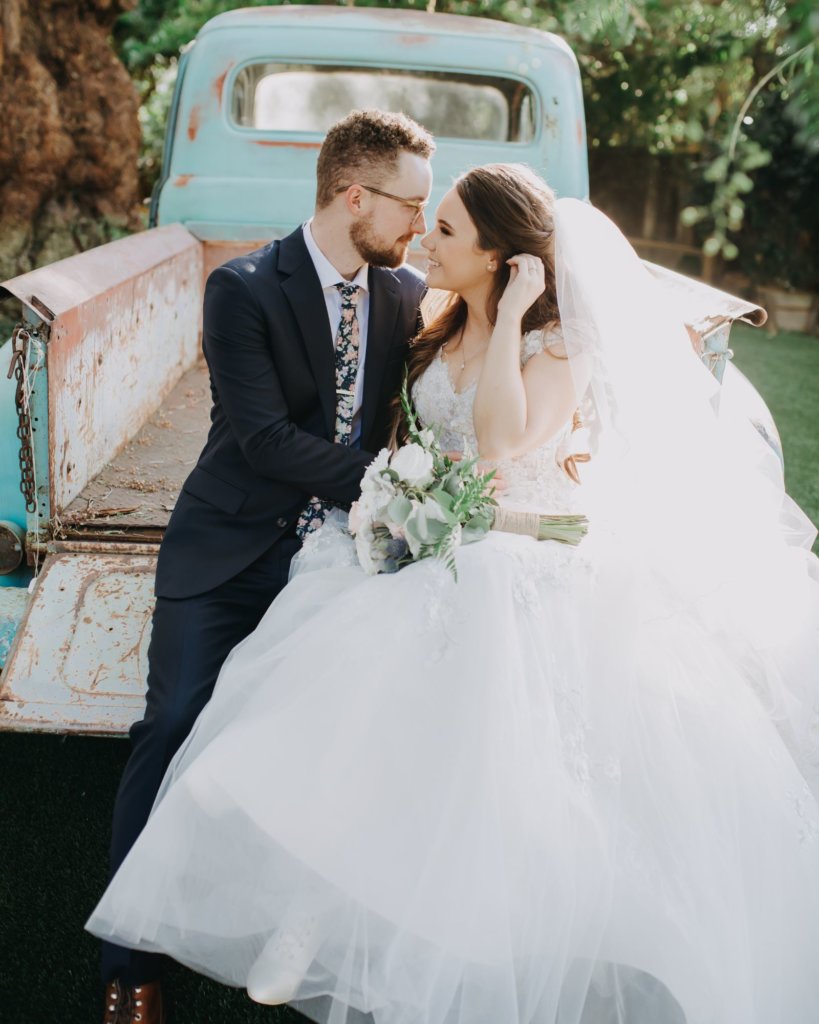 Q: What was the best/most memorable part of the day?
Well, we did have the cops called to our wedding… so that was definitely a memorable moment. But aside from that, my favorite part was standing up at the alter and laughing through trying not to cry together. He pulled out tissues for both of us and it was real cute. It just made the moment that much more special, knowing even then we were still on the same page.
Q: Where did you hear/find CocoMelody?
I think it was an Instagram ad! Honestly so glad I found it.
Q: What did you love most about your #CocoMelody dress (es)?
The wedding dress was sooo amazing. Everyone thought I'd spent 10x more than I did on my dress, and the quality was incredible. It genuinely wasn't what I was looking for when I started shopping for dresses, but I fell in love with it and there was no changing my mind. I felt beautiful, and comfortable, and I wish I had an excuse to wear it again.
Q: What do you think about CocoMelody and the customer service?
Love it! I've recommended CocoMelody to three other brides I've met since buying my dress. It's honestly the only place I tried on dresses, and I only needed to try on three to know it was the right decision. Everyone at the DTLA warehouse location is incredibly kind and helpful and I had an amazing experience shopping there.