After dating 12 years, Nikki & Kevin finally chose to tie the knot with a romantic, personal wedding in Reno, Nevada. The big day was beyond perfect and Nikki was gorgeous in her dream #cocomelodydress. Congratulations to Nikki & Kevin and wish them happy forever!
All photos were taken by Lauren Williams.
Wedding Dress Style: #LD2774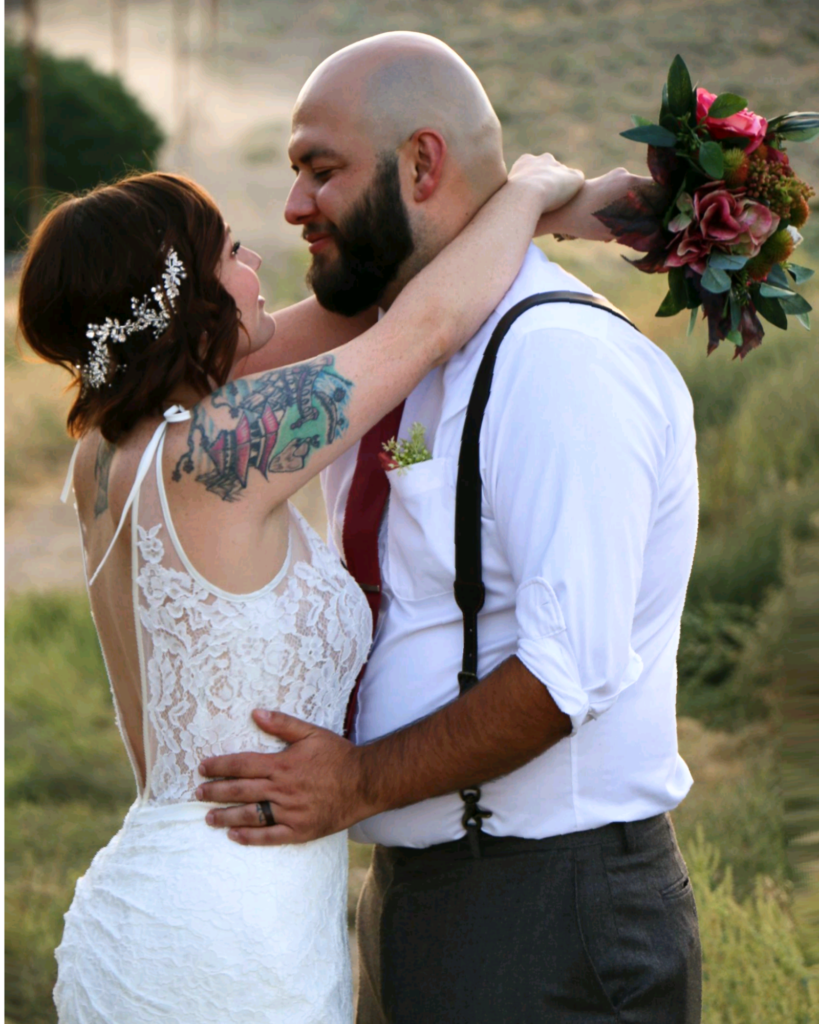 Q: Any advice or tips for future Mrs.?
It's easy to get lost in your vision when you're planning so far in advance. Take on the big projects one month at a time and don't be afraid to ask for help. Remember it's okay to trust the people that work in this industry, they have a lot of insight they can give you.
Q: What was the inspiration behind your wedding theme?
Old literature, I spent a good months thrifting old books from the 1920s and 30s. All the old textures and colors paired with the velvet table linen seems so romantic to me.
Q: Tell us your love story! Where & How did he propose?
We met at fifteen we went to HighSchool together, he told his mom he was going to marry me someday. We started dating at eighteen after a lot of growing and having our daughter in our twenties. Twelve years later we decided to tie the knot. We were so happy we waited as all of our friends and family were so invested and so happy to share the day with us.
Q: How would you define the message "Dare to Love"?
To me love is not a dare. I've always looked at love as a choice, you choose who you want to spend your life with. You choose to nurture that relationship and that bond, you choose to grow together and support each other through life. Life is full of choices and what you choose to do has nothing to do with a dare.
Q: What was the best/most memorable part of the day?
Our vows, we had both waited so long to share the words we had written from our hearts in front of all of our friends and family. To hear those words said out loud in front of everybody who has ever meant anything to us was something I will remember for the rest of my life.
Q: What did you love most about your #CocoMelody dress (es)?
The lace! I wanted my wedding dress to be all lace, I wanted it to fit my body, I wanted to feel comfortable and beautiful. The fact that I could order it to my measurements and not have to worry about getting tons of alterations done was amazing. I'm still so happy with my decision and still love my dress so much.
Q: What do you think about CocoMelody and the customer service?
The fact that you can have a place with such a large variety at such an affordable cost is really amazing. Weddings are expensive and they add up fast so knowing that you don't have to buy a designer dress to feel beautiful on the most special day of your life is something I share with everybody. I am really satisfied with CocoMelody.