Noelle & Joseph tied the knot in Cerritos Library, A'roma Ristorante,  Noelle has always been the ultimate girly girl…so she knew rustic wasn't going to be necessarily her aesthetic. so, she was in love with all things romantic and gold. finally, the whole day was reflected in their tastes and personalities… Both Joey and Noelle tend to be a tad bit "extra" so why not reflect that in their wedding. Glam, chic, fancy…Cheers for this lovely couple!
All photos were taken by Jorge Macias.
Wedding Dress Style: #LD4519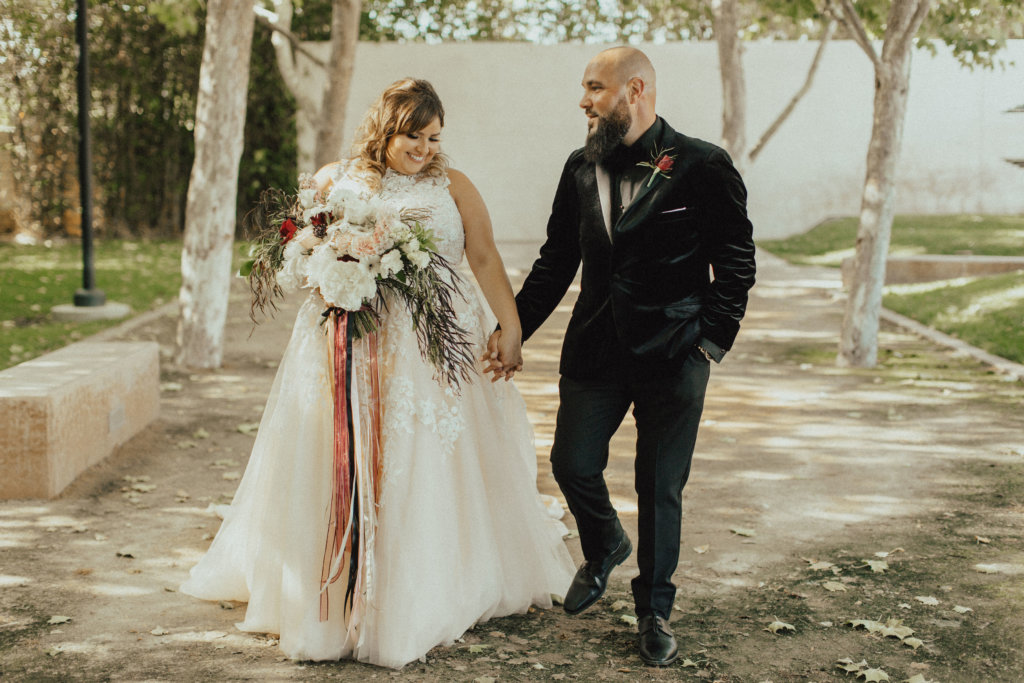 Q: Best wedding planning advice : 
I know it's cliche, but it really does go by so quickly and all the little details creep up on you! That being said…try to stay on top of all that you absolutely can! Also, don't forget to enjoy it. You're doing this once, take a deep breath and remember to be thankful that you have found the love of your life!
Q: What was the inspiration behind your wedding theme :
I have always been the ultimate girly girl…so I knew rustic wasn't going to be necessarily my aesthetic. However, I am in love with all things romantic and gold. I wanted our day to reflect us… Both Joey and I tend to be a tad bit "extra" so why not reflect that in our wedding. Glam, chic, fancy….in our case less isn't necessarily more.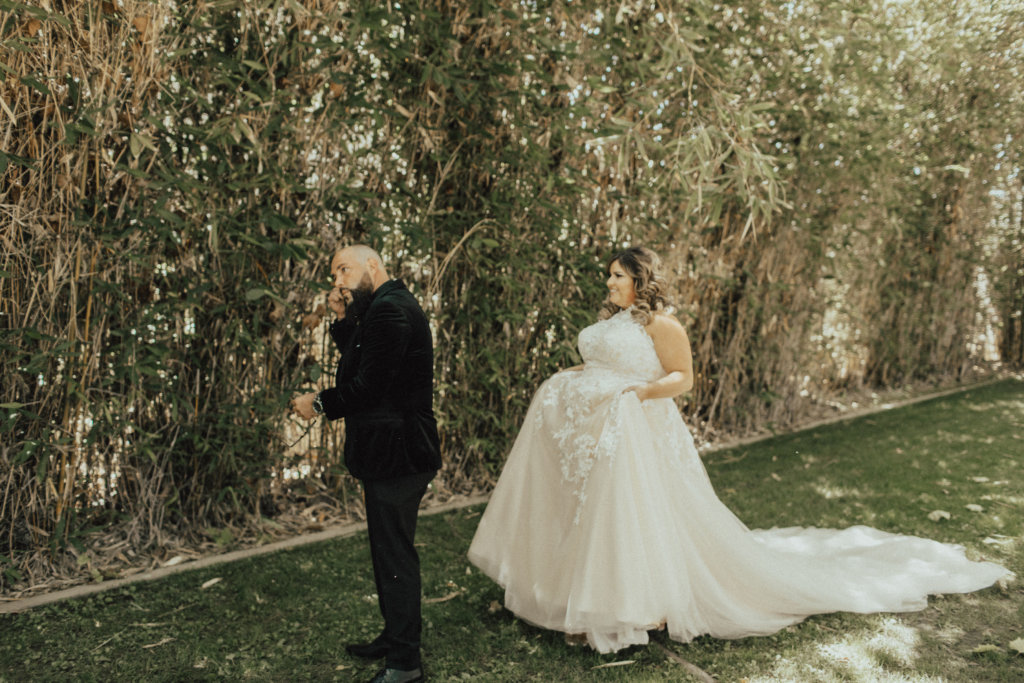 Q: Tell us your love story :
Joey and I met a year ago at his Family's Italian Restaurant in the city of La Palma, California. From the second I met him, I thought he was absolutely gorgeous. A few years later, as luck would have it we were both single. One night he messaged me over FB and asked if I would like to grab coffee sometime. Obviously, I was dying with excitement! Once that cup of coffee happened, I think we both knew fairly quickly this was the real deal. It's been a fairy-tale every step of the way.
Q: How would you define the message "Dare to Love" : 
This actually really resonates with me. Joey has been married previously and had 2 beautiful boys from that marriage. For me, I had never been married and to be honest, was a bit jaded. Letting joey into my heart and life, didn't come without its challenges. We had things to figure out, but every step of the way he kept proving himself over and over again. We both "dared to love" him to love again, and me to truly trust him with my heart. We're both so glad we did!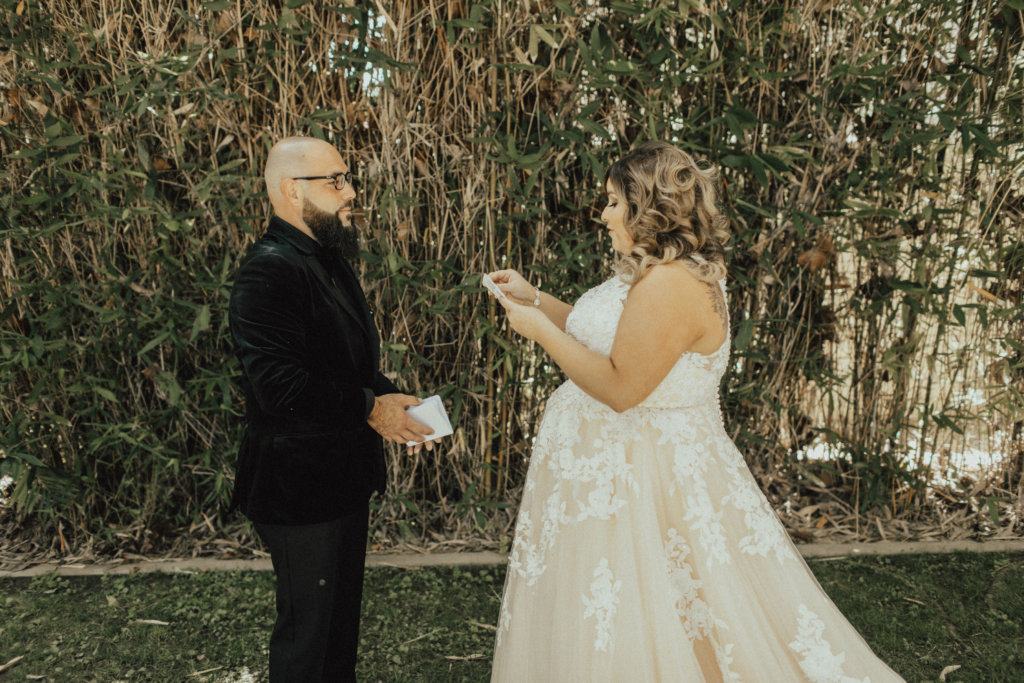 Q: The best/most memorable part of the day : 
Our first look was really so special. We decided to write our own vows to one another, but actually to say them to only one another one on one. It was so intimate sharing our promises and truth to only each other. I wouldn't take that moment back for the world. In the actual ceremony, we recited traditional vows…so we really got the best of both worlds.
Q: What did you love most about your #CocoMelody dress (es) :
I loved that it was all mine, I mean sure another bride could combine the two wedding dresses I did…but you'll be hard pressed to find it. It was exactly what I wanted and I couldn't have been more thankful for the whole process with Cocomelody!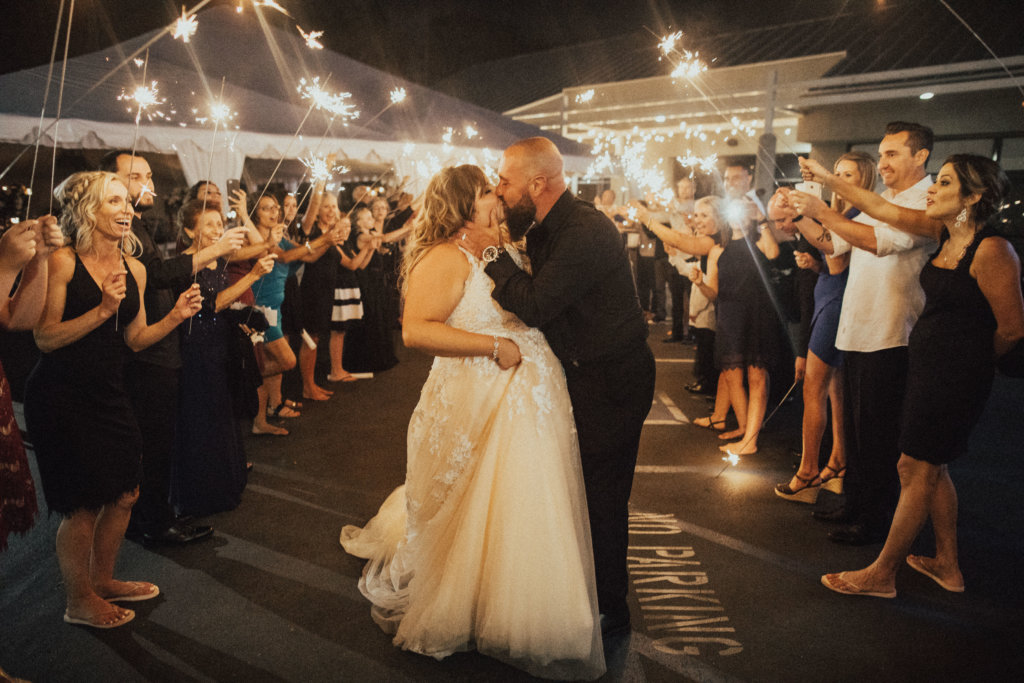 Q: What do you think about CocoMelody : 
Cocomelody was the Best! I am a hair and makeup artist and do a ton of weddings every year… I can't tell you how many times I have recommended the site to other brides! Thank you so much for all that you guys did for me and my dress. I was so in love with it!