Reina & Eric held their beautiful garden wedding in Las Vegas. We just absolutely adore their magical venue with twinkle lights. Congratulations Reina and Eric!
Wedding Dress Style: #LD4214
Q: What's your best wedding planning advice for anyone who's getting married soon?
If plan A didn't work, there're 25 more letters in the alphabet. Stay cool!
Q: How did you meet?
Seasonal work in Alaska.
Q: How did he propose?
Mutual decision.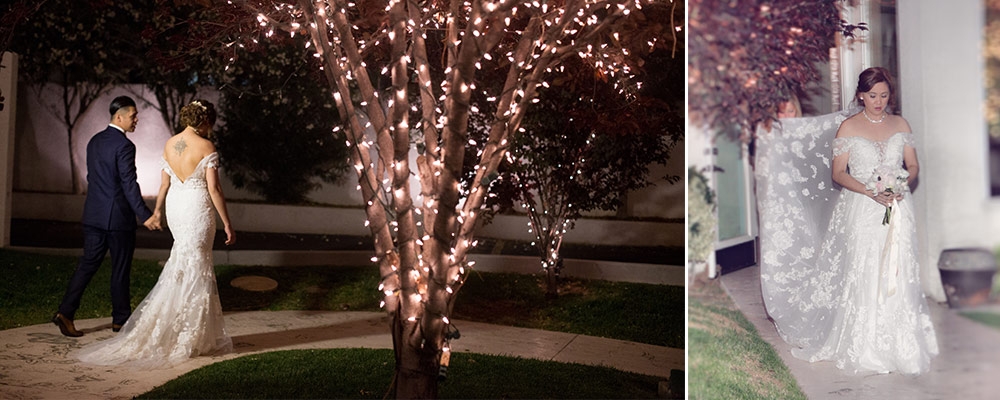 Q: Did you enjoy the wedding planning process? Why or why not?
Im a DIY bride & I love to have my personal touch on everything… I super enjoyed it specially when almost a year that I prepared & planned it to be held in the Philippines but my dream wedding was shattered….since we have some immigration issues (Trump's decision), in 2months I have to cancel everything in the Philippines & start to rush planning & getting my suppliers here in the states… get a new location where we can still have our mini  vacation & also get our families & closest friends to come.
Q: What inspired your wedding theme?
Our wedding theme is inspired by berries. I love the berry colors except for the red ( it's blood color & we are traumatized by a past event so except that… I personally choose our color combinations blue (as for the year's lucky color), purple (my personal fave), navy blue (my husbands) & a mix of pink & metal color gold.
Q: What's your hubby's reaction when he first saw you on your big day?
He was crying.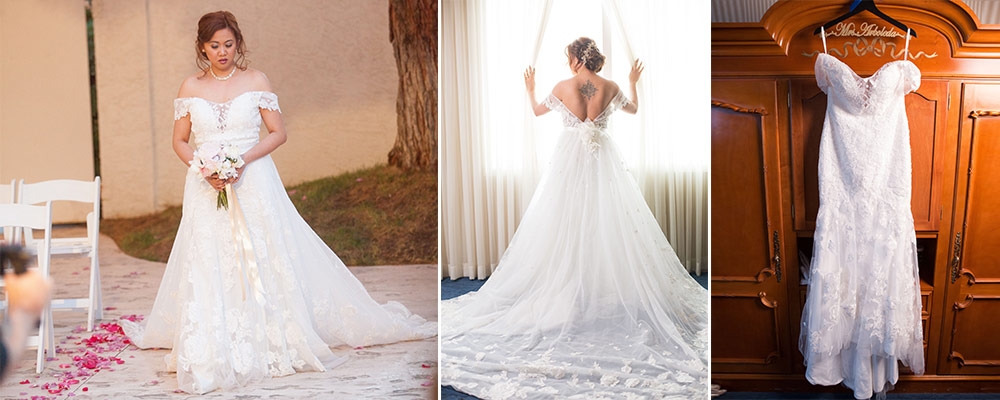 Q: What's your favorite wedding memory?
Throwing the bouquet & it hit the ceiling instead of the single ladies. Lol
Q: What did you love most about your #Cocomelody Dress?
I love my Cocomelody dress cause it is inexpensive but quality wise, it is custom made & I get to choose the dream dress that I want… though I did a small alteration on the neckline.
Q: What do you think about Cocomelody?
Very helpful. I loved my wedding dress… very lovely, just the way i wanted it without breaking the bank!