Riannon + Jonathan's wedding this July is one of the most dreamy weddings we've ever seen! Inspired by "A Midsummer Night's Dream", the entire day looked like a magical fairytale, filled with greenery, gorgeous blooms and romantic candles!
All photos were taken by Heatherly Photography.
Wedding Dress Style: #LD4902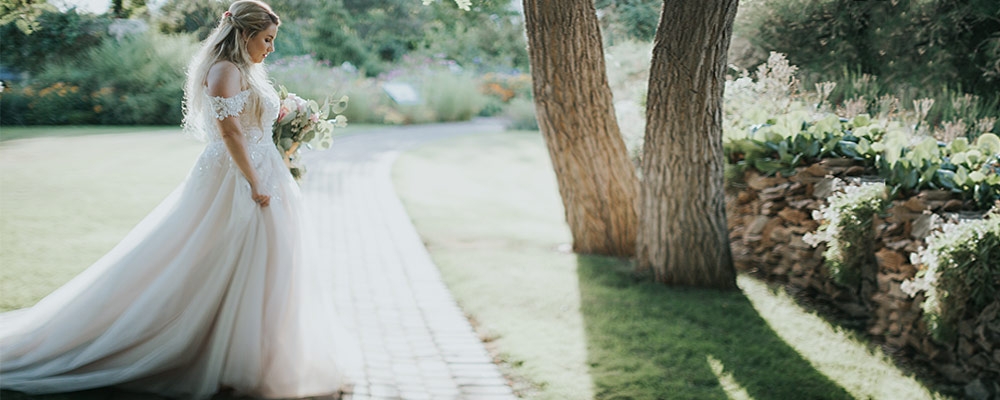 Q: Any advice or tips for future Mrs.?
When it comes to the wedding planning, you really can't sweat the small stuff. Things will not go as planned, but even better things will happen instead!
Q: How did you meet? And where did he propose?
We met in a high school German class in our senior year of high school in 2008. He proposed to me at home in our pyjamas… It's exactly what I wanted as it is such an overwhelming and intimate moment. He says he didn't even hear me say, "yes," before I had the ring on my finger.
Q: What was the inspiration behind your wedding theme?
Shakespeare! We didn't want a "theme" perse, but we were definitely going for a romantic and whimsical feel. We had an early evening ceremony and took pictures in the daylight, but as the night progressed the candles took over and made the whole venue feel more magical. The engagement photos shoot we did also played into that theme and was a little on the darker side.
Q: Did you enjoy the wedding planning process? Why or why not?
I'm a pretty detail-oriented and organized person, so I enjoyed being able to plan our wedding the way we wanted it, but I came to realize that others are not as organized or prepared as I am, haha. We had about a year and a half to plan the wedding, and that almost didn't feel like enough time! I don't know how some people do it in mere months! That takes talent in my opinion.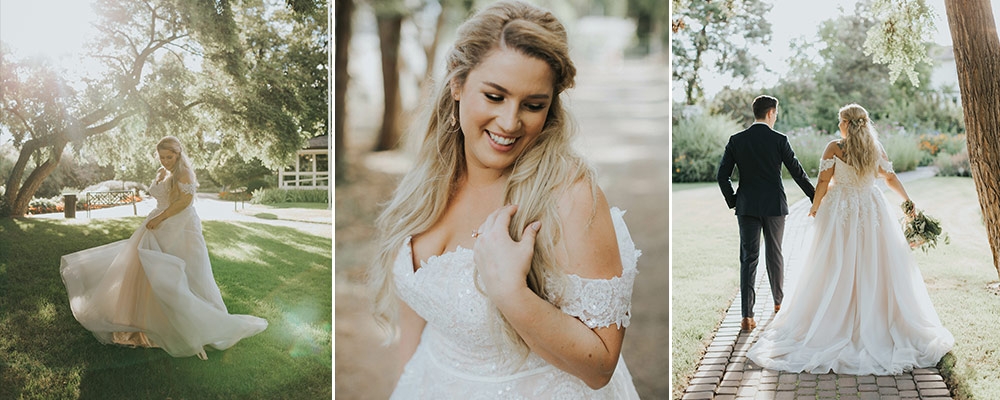 Q: What was the best/most memorable part of the day?
It's so hard to pick just one! So many moments were special for so many different reasons, but I guess if I had to pick one, it would be the ceremony…does everyone say that? It was just such an overwhelming and happy time in my life. From walking down the aisle with my dad, to standing in front of all our friends and family to make our forever commitment to each other, the whole thing was a fantastic whirlwind of emotions. We wrote our own vows, which were really from heart; I will cherish them forever. When our officiant said, "You may now kiss the bride," and we shared our first kiss, our entire audience gave a standing ovation! Our officiant said she had never seen that before and it was such a great moment we got to share with everyone!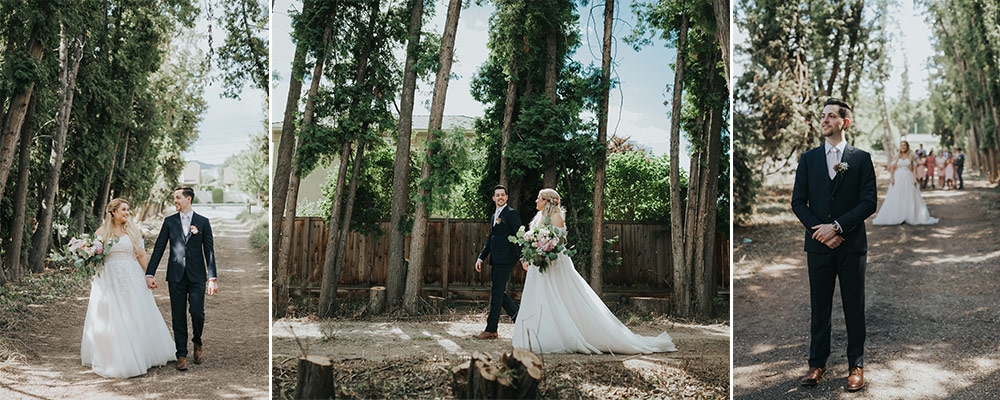 Q: What did you love most about your #Cocomelody dress?
I loved everything about my wedding dress. It was the vision of everything I wanted in a gown come to fruition, but more than any single thing about the dress, I loved how I felt in it; I felt like a Queen.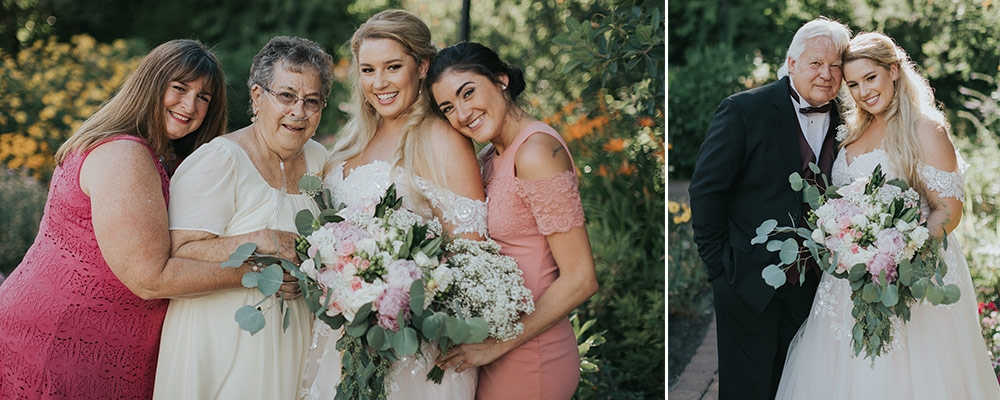 Q: What do you think about Cocomelody?
I feel like there is a common theme among Cocomelody reviewers where they say they were skeptical and nervous about ordering beforehand, but so happy in the end… This is how I feel as well. My problem was that I have very specific tastes and it was hard for me to find a dress that met my expectations while still being within my budget. When I stumbled upon Cocomelody, I thought it was too good to be real, but I am living proof that they can make dreams come true! The customization process is fairly straightforward and there is so much to be said for having total freedom to customize anything and everything about your dress! Being able to pay an extra fee for custom sizing is also a great feature because I know it would have cost much more to have alterations done later. Since I received my dress, I have raved about the service and I have recommended Cocomelody to almost any bride or bridesmaid I can!
Facebook Review from Riannon: