Couples that laugh together, last together. Richelle and Sean tied the knot in Antelope Valley, California and they had a beautiful country/woodsy wedding! Richelle chose a romantic lace gown with long sleeves and she looked absolutely flawless. Such a honor to be a part of their wonderful day. Can't wait for you to see their amazing wedding pics below!
All photos were taken by Majestic Moments In.
Wedding Dress Style: #LD4203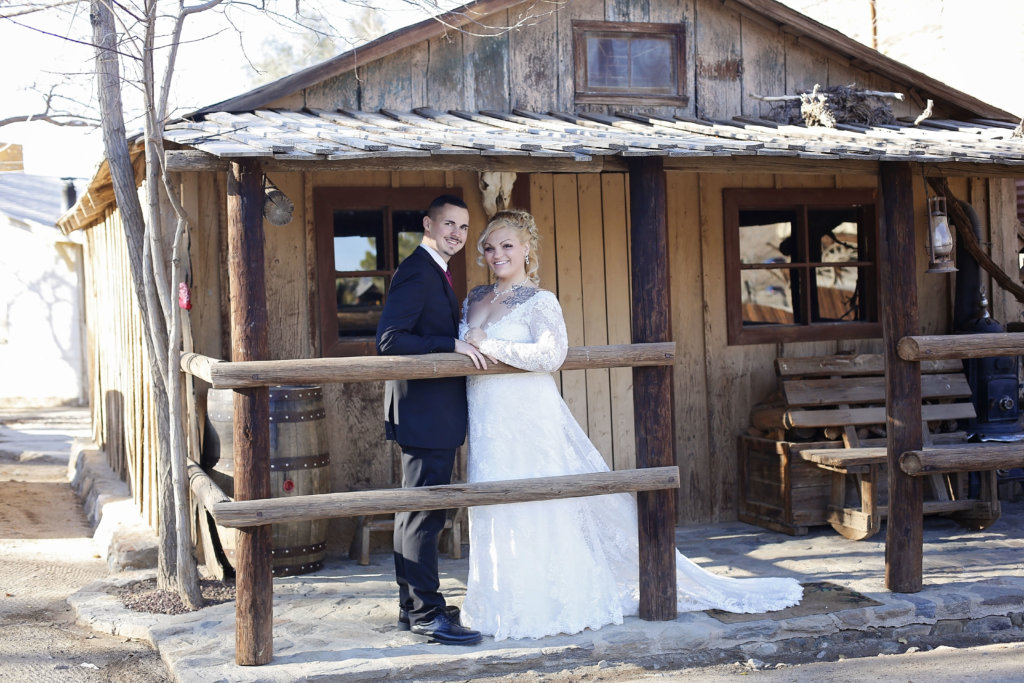 Q: Any advice or tips for future Mrs.?
Enjoy each and every step of the way. Take time for you and your partner. It all comes and goes so fast. Plan out things early to avoid last-minute stressors. Delegate other's with tasks to help eliminate some of the to do's. When it comes to DIY especially start early. Sometimes thing's don't always come out as we planned. By doing them early it allows for ample time to complete your dream look and ideas.
Q: Tell us your love story! Where & How did he propose? 
I and my honey met we're co-workers for a local company. He was my supervisor for a dedicated post that I was placed at. When I first started working with the company he made the effort to come by and introduce himself. I found him very attractive and thought he looked amazing in uniform. As time went I was moved to a post where he stop daily and he conducted a post check of me as the officer on duty. As he came around more and more we became friends. One night after work I approached him and made small talk with him basically to give him my number. We started texting here in there but basically fell off of it. He still came around my post and we still talked. I honestly thought he had no interest in me at that time. One day we started texting again and started texting more. One night we decided we would meet up and hang out a little bit we hit it off instantly and everything just felt completely right. I loved his company and he loved mine. We started to spend more and more time together and finally made it official. When it came time to propose he took me to Santa Monica Pier we spent the day walking the Promenade, the pier, and the beach. We went down by the water later that evening and I felt he was acting a little weird. He seemed very nervous! His palms felt sweaty and his heart was racing. After realizing his heart was racing I told to sit down and I would go get him water. As I turn to walk away he pulled me back and told me he was okay and as the sun set he got down on bended knee and propose to and of course I said yes!!! The sunset was beautiful the moment was amazing and is forever engraved in my memory.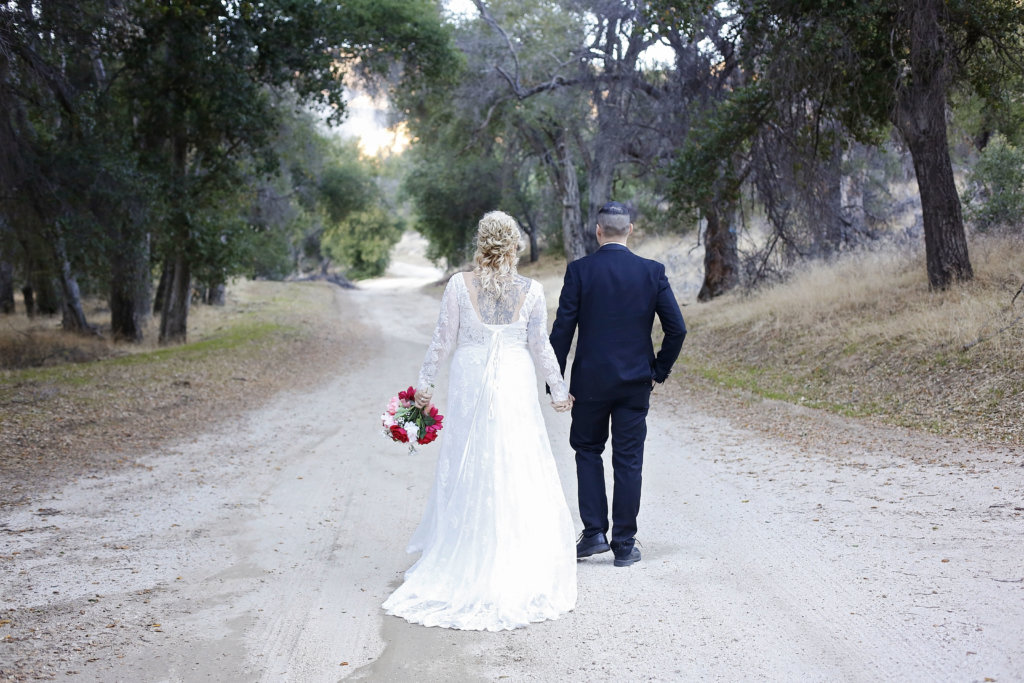 Q: How would you define the message " Dare to Love"? 
To me, Dare To Love means going the extra mile and Taking Chances. Love does not come easy nor will it ever be perfect. Love comes with sacrifices. Sometimes love comes unexpectedly and requires not only growing as a person but growing as a couple.
Q: What was the inspiration behind your wedding theme?
When we began discussing our ideas for our wedding theme we both agreed we liked the woodsy and Country look. When we went to look for a photographer she was able to provide us with areas that she believed we would like. She provided us with pictures of a few locations and we instantly fell in love.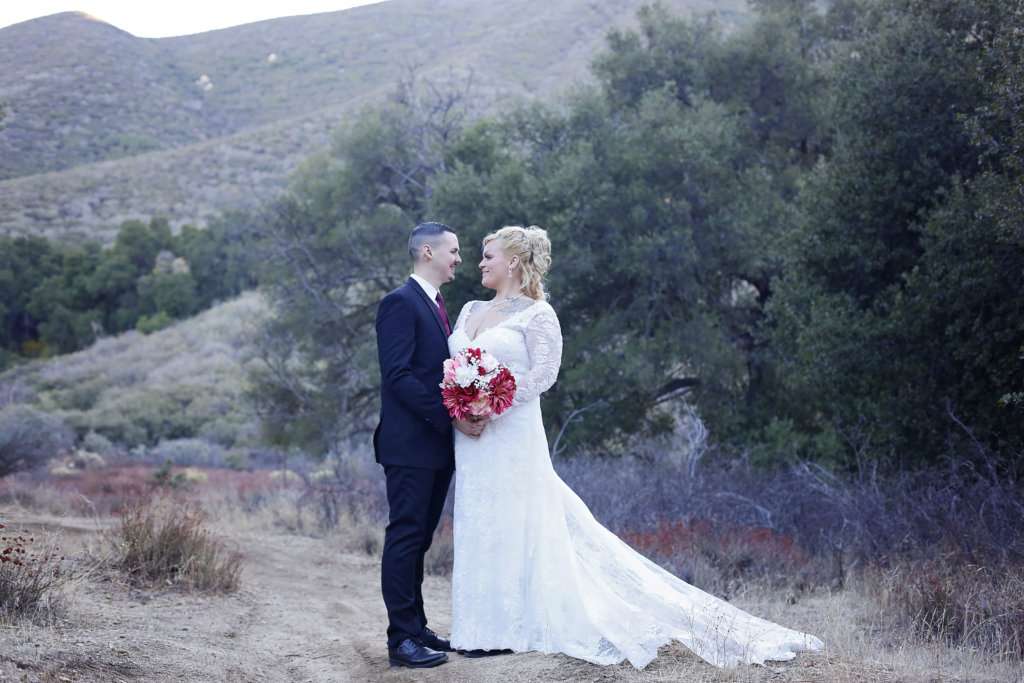 Q: Did you enjoy the wedding planning process? Why or why not?
I actually enjoyed the wedding planning process. I was able to have my day set up the way I would like. The first time the wedding planning process can be lengthy and tedious but I found it to be fun and enjoyed it.
Q: What was your hubby's reaction when he first saw you on your big day? 
He couldn't stop smiling. He had a smile so big it was from ear-to-ear. The look in his eye was amazing. He made me feel like I was the most beautiful bride in the whole wide world.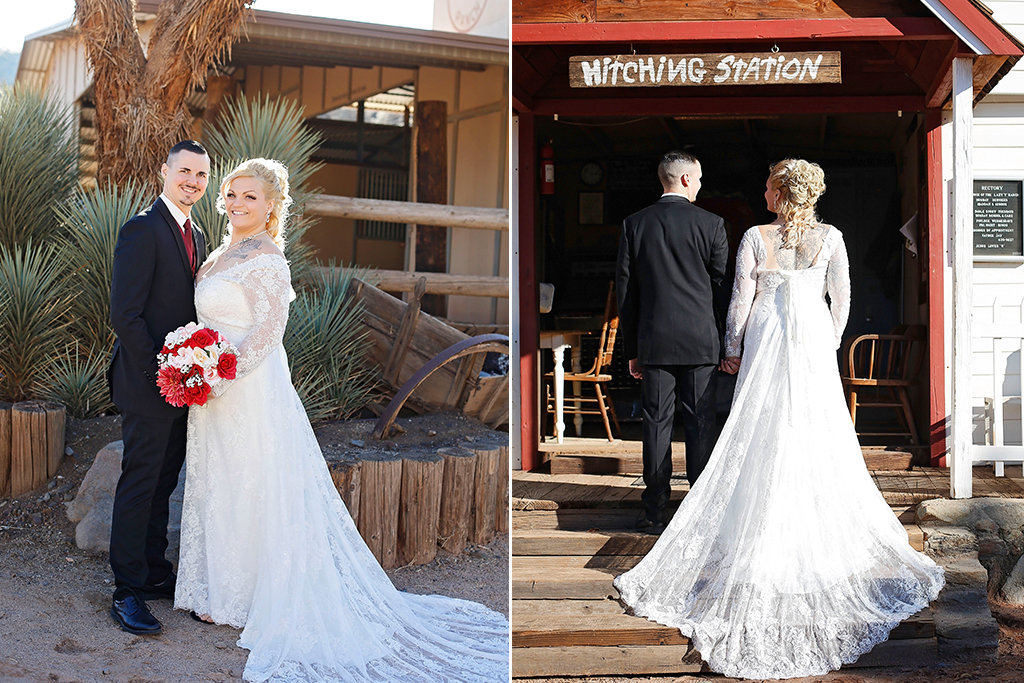 Q: What did you love most about your #Cocomelody dress?
I love the quality and beautiful details. My wedding dress had amazing fullness and felt amazing. The moment I saw my dress I fell in love. Getting into my dress made me feel like a bride out of a fairy tale. My dress was unique and like no other that I've seen in a person. My dress was breathtaking and Beyond what I expected it to be. I highly recommend CoCoMelody.
Q: What do you think about Cocomelody and the customer service?
OMG, I was super thankful for Cocomelody's customer service I received. They contacted me multiple times to ensure I was getting exactly what I wanted and exactly what I needed. Customer service goes the extra mile to ensure the highest satisfaction. Without a doubt, they made my wedding planning more smooth.