Your wedding day is one of the most momentous events of your life, so naturally, you would want it to be the most memorable too. Well, if you have the means for it, why not consider having a personalized luxe wedding? A luxe wedding that is totally you offers an unforgettable experience not just for you, but also for all the guests at your wedding. Such a wedding offers nothing short of first-class services that are exceptionally customized to match up to every one of your dreams.
Of course, luxe weddings and parties for the same translate into spending a rather large amount of money, but if you have your finances right, there is really no reason why you should not enjoy a royal wedding. Here are six tips to help you translate your dream luxe wedding into a reality.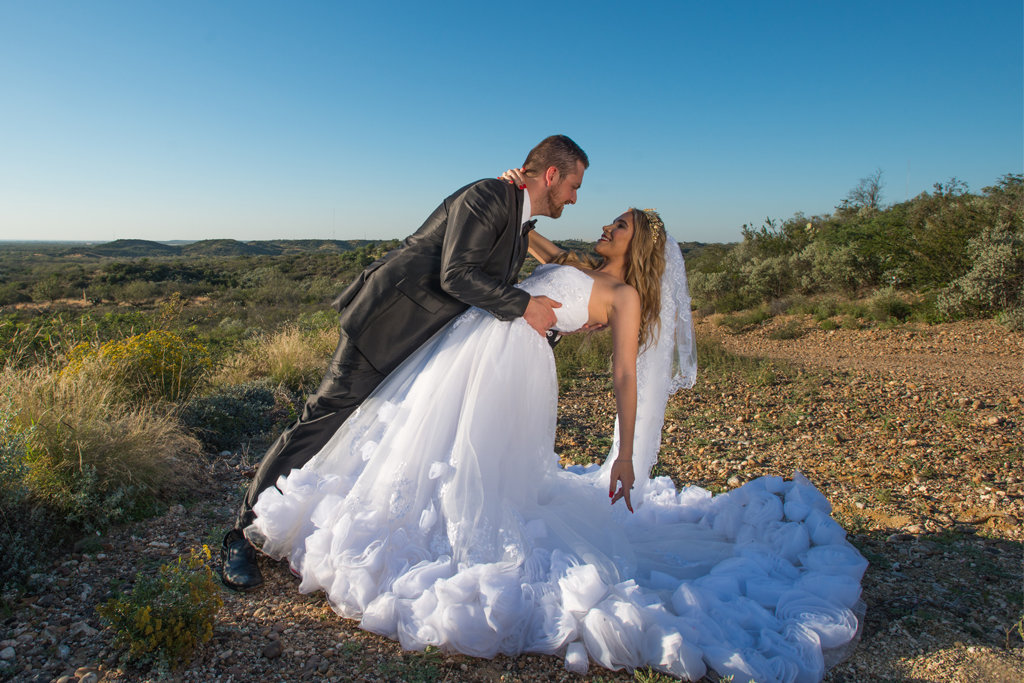 Style:#LD4239
1. Choose the destination you love
There are so many extraordinary and chic wedding destinations bound to offer you the most memorable experience on your big day. You can choose to have your wedding at a far-off country in a place you find the most romantic for you and your spouse – think a mountain top in New Zealand or a beach in Bali, or somewhere close yet sumptuous like a private island at upstate New York. It is advisable you work closely with a wedding planner who can take care of the logistics and other wedding needs to help you realize your dream wedding in your dream location.
2. Look like a queen
For your grand wedding, you should not compromise on your taste or the quality of your wedding gown. Hunt for an elegant and luxurious princess wedding dress, one which will make you look and feel amazing. You can find a large variety of stylish and elegant wedding dresses with top-quality fabrics, refined cut, intricate workmanship, and lace details online.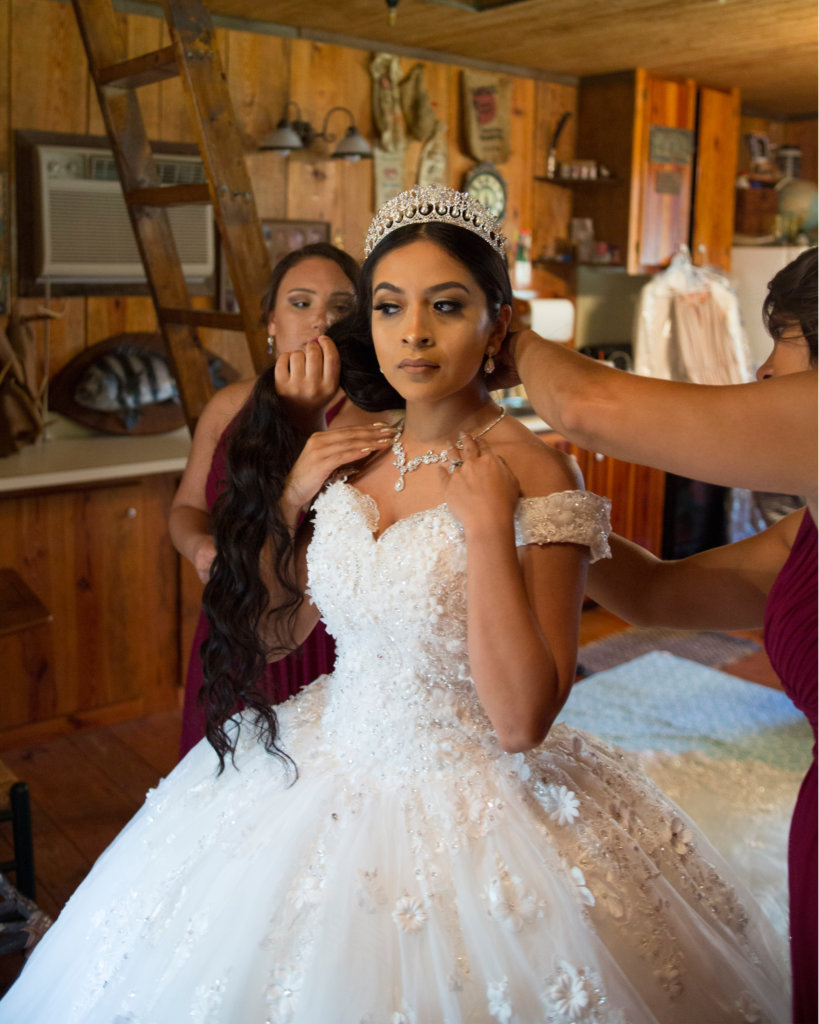 Style: #LD4349, Lamar Borius Photography 
3. Give your wedding invitations a luxury feel
It is what your guests will see first that would make the best impression. Your invitations should, therefore, be as upmarket as the wedding is going to be. For your personalized luxe wedding, you want a unique invitation card that stands out. You can use your own ideas that are to be included along with the graphics, or you can seek help and advice as you may not always understand the different print processes involved and options available. Either way, make sure that your invitations are nothing short of elegant and classic.
4. Choose your favorite wedding flowers
Flowers play a vital role in every wedding occasion. They grace the occasion and enhance the significance of marriage. But it is important to choose the right kind of flower arrangement and the proper flowers that can be used to make your wedding occasion bright and luxurious. It is recommended that you choose the perfect florist who possesses the knowledge of the latest trends and designs of luxurious flower arrangements. Some of the flowers you can consider using are classic Garden Roses, rare French Tulips, elegant Calla Lilies, and beautiful Peonies.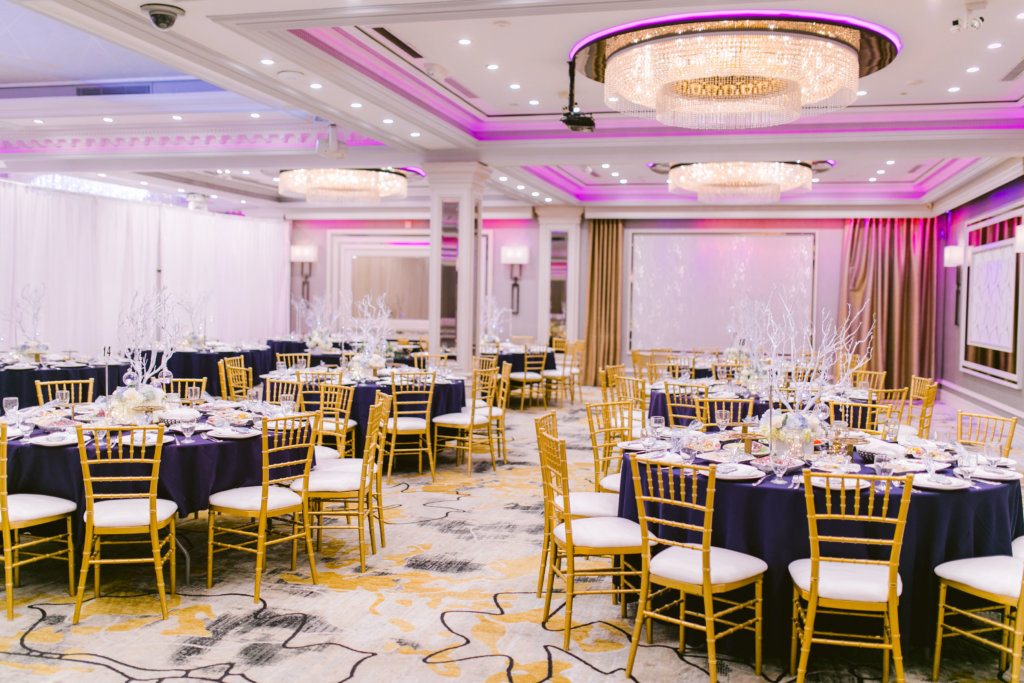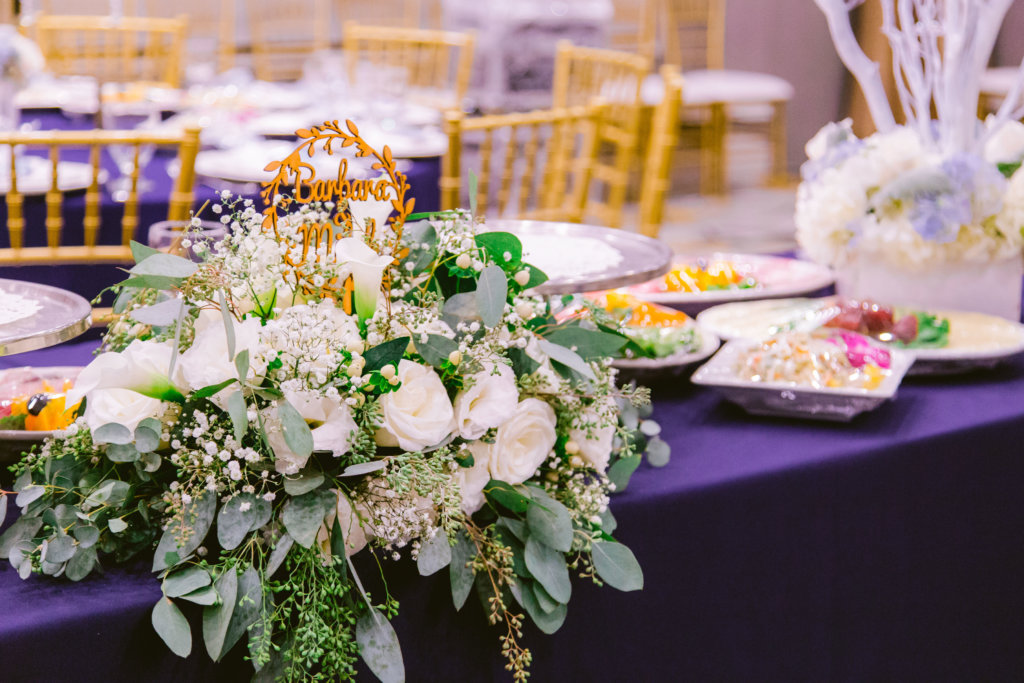 Image Credit: Elizabeth Burgi Photography
5. Arrive at the ceremony in style
Your wedding entourage should spell nothing but pure luxury. Choose the state of the art vehicles to make up your entourage and ensure the bridal car stands out. Limos are some of the perfect modes of transport for luxury weddings, but you can also do vintage cars to add a classic feel and look at the wedding. Remember to have the cars decorated as luxuriously as possible.
6. Go extravagant with the food and drinks
Apart from a unique, elegant cake for the wedding, entertain your guests with the best foods and drinks. The best champagne should be part of the list with luxury canapés before the banquet. Choose sumptuous dishes in huge varieties for the guests; they should be made up of exquisite starters and desserts. Let the menu also speak luxury in every sense to impress your guests and satisfy your personal wedding dreams.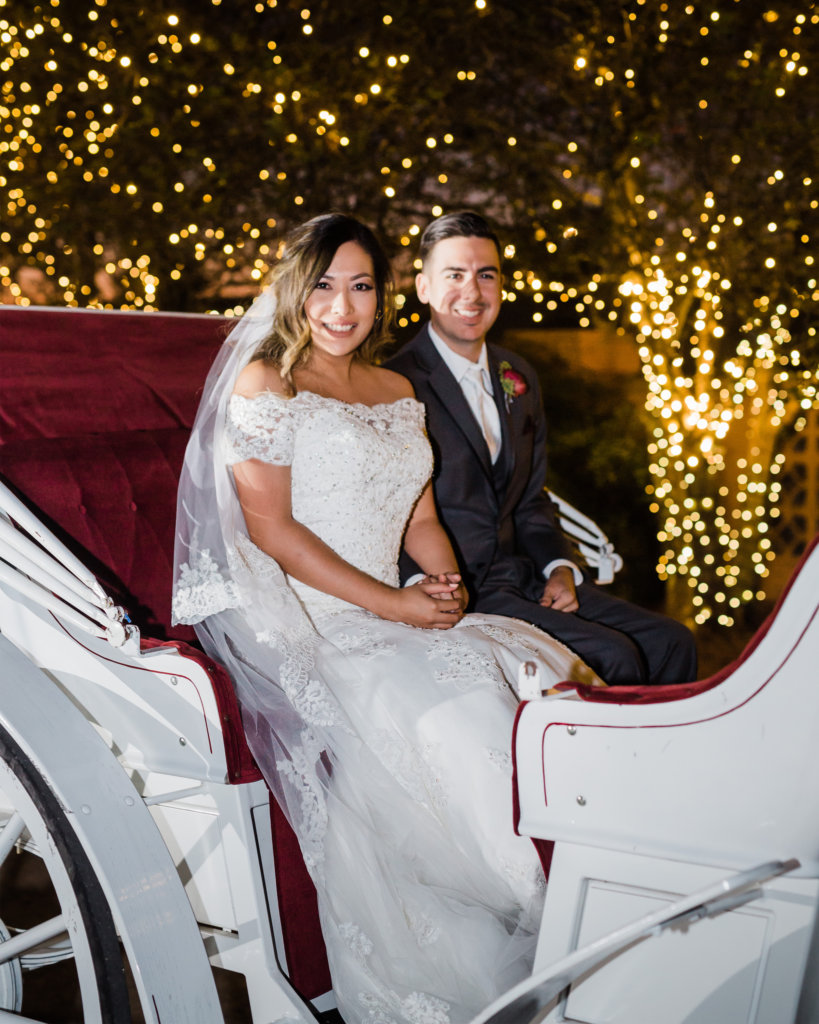 Style:#h1pn0352, Image Credit::alyxiaoliviformis
This is not the end of the list. There are many other things you can do to make your luxe wedding reflect your personality. Whatever you do, though, make sure you devote ample time to make the arrangements. Your wedding is the most important phase of your life, after all.