Sabrina & Reuben held their classic I dos at Saint Francis Episcopal Church. We love this sweet couple and their emotional first look moment. Sabrina walked down the aisle in our most popular dress style #LD3932 with her own custom version while her bridal party dazzled in convertible chiffon style in pretty pink too!
All Photos were taken by The Malibu Artists.
Wedding Dress Style: #LD3932 

Bridesmaid Dress Style: #COZF140A1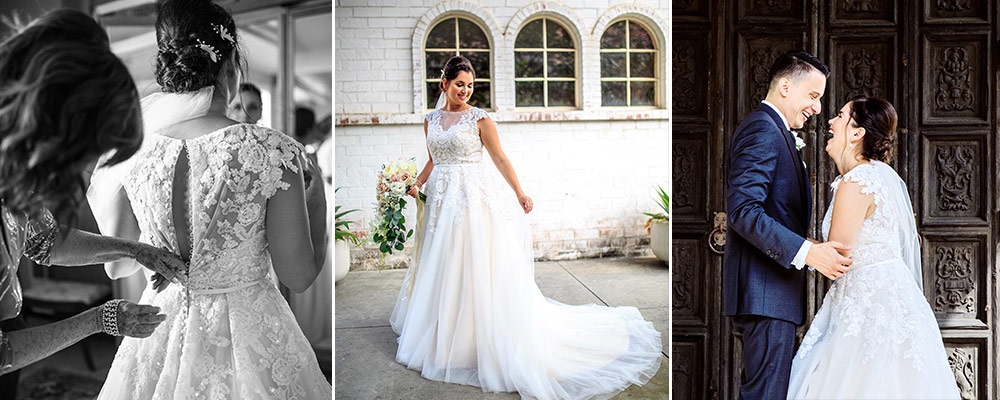 Q: Any advice or tips for future Mrs.?
Take a moment before you walk down the aisle and thoughtfully look at all of the people who are there to see you, support you and love you. It's one of the most special moments of the day, other than saying "I do" of course. 
Q: How did you meet? And where did he propose?
We met through a UCLA alumni volunteer group. He proposed on the Redondo Beach Pier on a Tuesday night which is significant because that is the day and place where we ended our first date. He recreated our entire first date which included Taco Tuesday!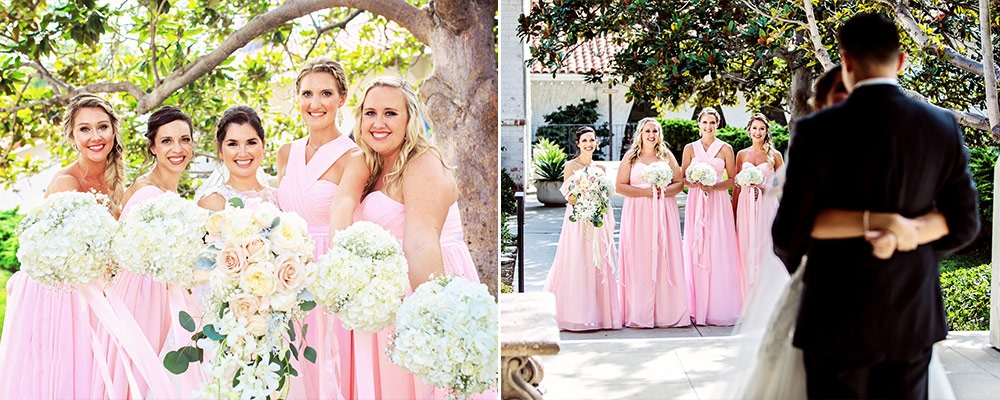 Q: Did you have a particular theme or color scheme?
Our colors were pink, gray and rose gold. One of our themes was UCLA. Instead of numbering our tables, we named each table after a UCLA building or location that was special to us.
Is there a story behind this color theme and why you chose it?
My favorite colors are pink and gray and my engagement ring is rose gold.
Q: Did you enjoy the wedding planning process? Why or why not?
To be truthful, I did not enjoy most of the planning process. I'm an indecisive person, so planning a wedding was my worst nightmare because there were so many options. I had no idea how many details there would be until I would start on one project and realize I would need to do 50 other things that were involved in the same project. I didn't start enjoying it until I started delegating tasks to my mother or bridesmaids. I couldn't have had the perfect wedding without my mother's help. It was also helpful to let things go at times and realize that not everything needs to be perfect. It's also worth spending the extra money sometimes just to make your life easier.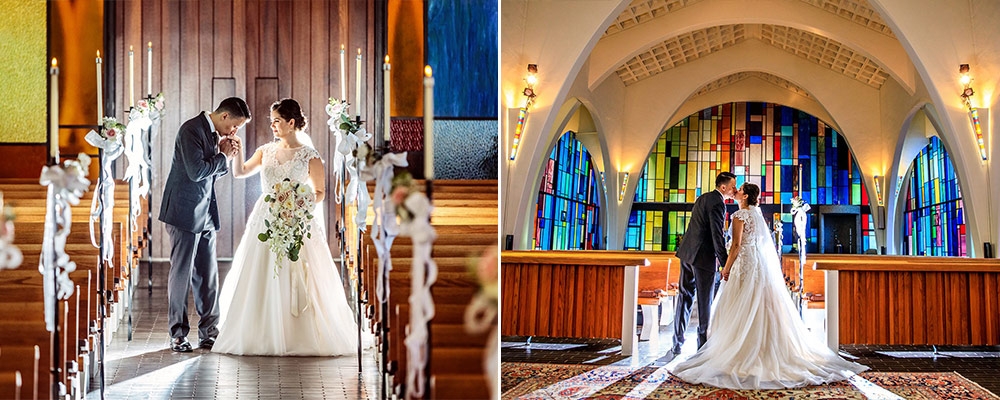 Q: What was the best/most memorable part of the day?
I didn't think my husband would cry at all or be emotional on the wedding day. He ended up crying during our first look and all through the ceremony. It was such a special moment to see each other so happy and emotional at different parts of the day. 
Q: Why did you choose Cocomelody for your bridesmaids?
It was such a smooth and painless process for my bridesmaids to get their dresses from CoCoMelody. I was thoughtful of the price and there were beautiful options at Cocomelody for reasonable prices. Half of my bridesmaids live out-of-state so it was great that my bridesmaids didn't need to come in to the store. I chose the convertible dress and each bridesmaid got to choose the way they wore it. It was great that all of my bridesmaids had the same dress, but they got to make it their own at the same time. 
Q: What did you love most about your custom #Cocomelody dress?
I love that my wedding dress is a one-of-a-kind and completely unique. The staff at CoCoMelody exceeded my expectations and worked with me multiple times to get it just right. I felt like a princess on my wedding day.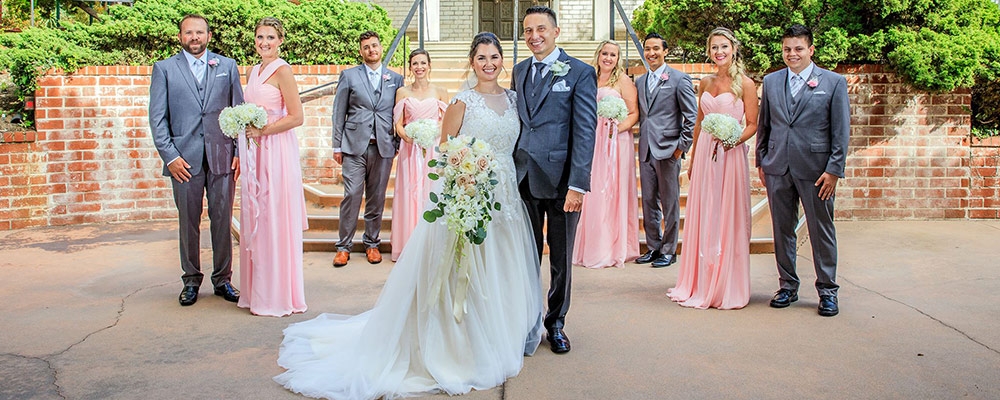 Q: What do you think about Cocomelody and the customer service?
Staffs at Cocomelody have an attention to detail and an admirable work ethic. I appreciated the way they went above and beyond to make my dress just right. I really enjoyed my experience.