Wedding goals! Salvation & Waterlily celebrated their romantic and intimate ceremony in Outrigger Beach Resort Fiji. Everything (The View, the blessing, and Salvation's generous gown) makes us totally swoon over. So much love for this sweet couple!
All photos were taken by Reenal Prasad
Wedding Dress Style: #LD3832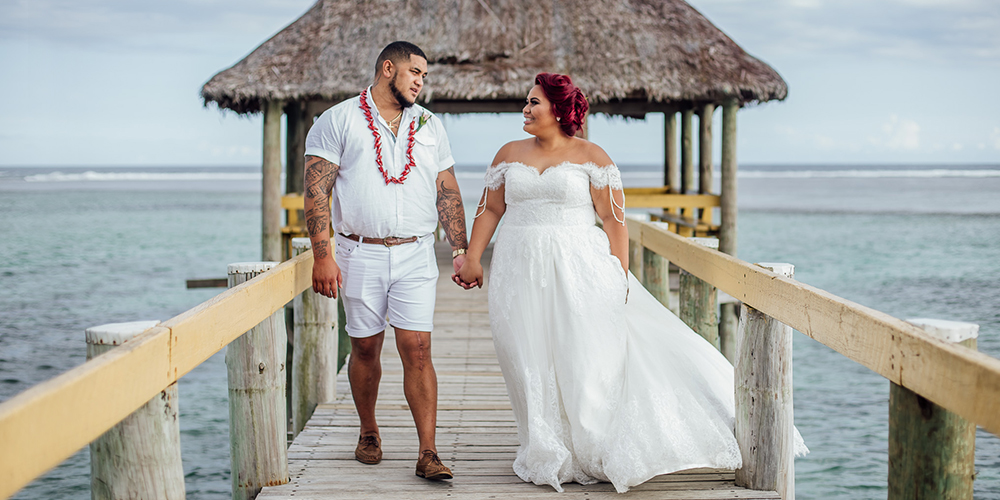 Q: Any advice or tips for future Mrs.?
Take every thing on yor big day, because it all happens within a blink of an eye & remember to breathe cause it's about you.
Q: Tell us your love story! Where & How did he propose?
We were bestfriends in high school then he moved back to NZ to be in the army which we hardly seen each other went through long distances for 4 years writing letters, facetiming & late night phone calls my husband had come home for the Christmas break & I would only see him 3 times a year but Christmas was the longest break. I'll have him home for (yay me) never thought it was going to happen sooner but he wanted to take my parents out to dinner which he asked for dads permission (salvy caught me by surprise). Dad said yes because that's how he always wanted it (very old school & traditional) & then for New Year's Eve 2017, we decided to go away to the Gold Coast just us two. We were getting ready to go out and meet up with friends before fireworks & I didn't think any of it when he told me to go down stairs and wait by the bar once I was ready… so I did & he texted saying come back to the room , the only thought I had in my head knocking on the door cause he took my key was pls don't answer the door naked LOL sooo… I walk in he covered my eyes took me to the room, I opened my eyes & on the bed I see candels shaped as I <3 U rose petals trail from the room door into our room, i was so happy to see him not realising in the heart he grabbed a box and got down on 1 knee with his army uniform on and asked if I would be his wife ! OF COURSE I said yes because gods timing it was perfect & right to marry him.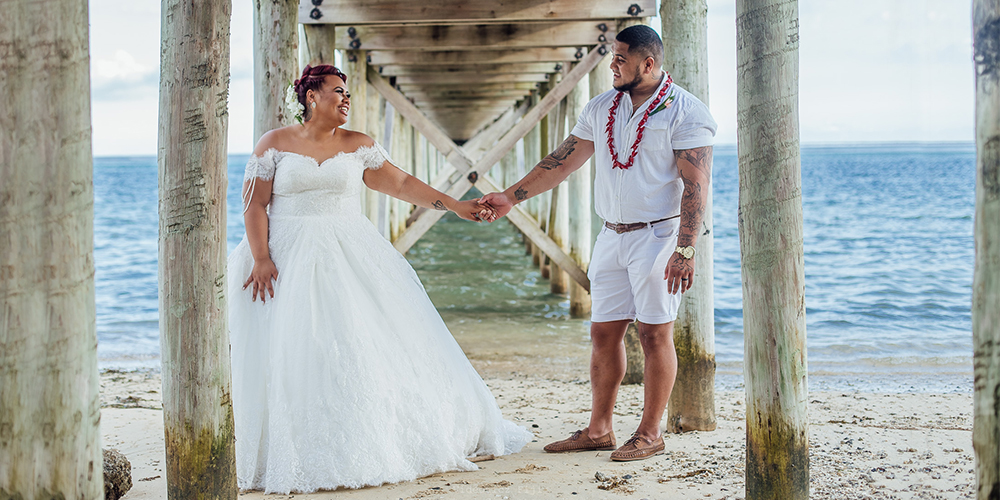 Q: How would you define the message "Dare to Love"?
Means to me challenges & being ready to overcome all obstacles.
Q: What was the inspiration behind your wedding theme?
No inspiration but I knew this is what I wanted & we both loved it at the end.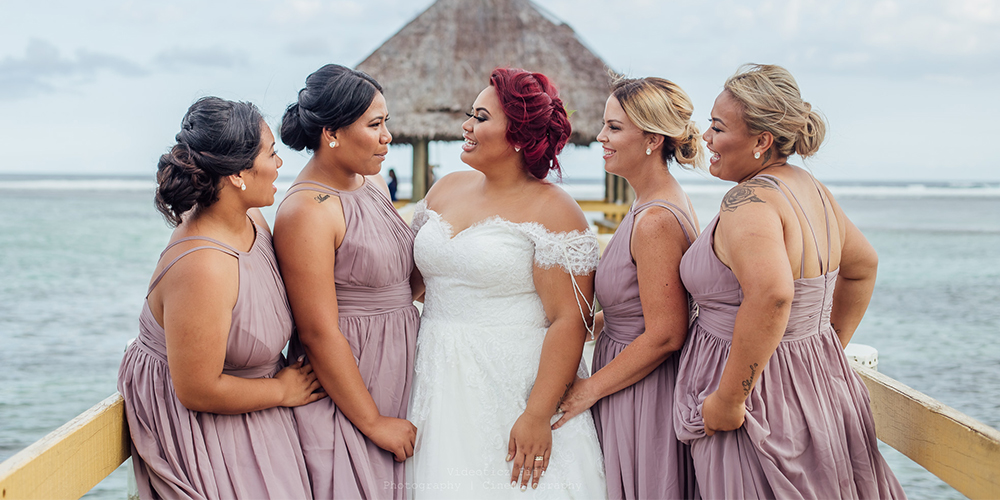 Q: Did you enjoy the wedding planning process? Why or why not?
YES, everything was fun planning & making it the way o wanted our day. I was calm the whole year planning & then 1 week before I had hiccups but I wouldn't change it at all.
Q: What was the best/most memorable part of the day?
Best part besides saying I DO to my husband was my father walking me down the aisle & seeing his face when he took my hand & the doors open for us to start walking. I said to him it's ok daddy don't cry & said I love you.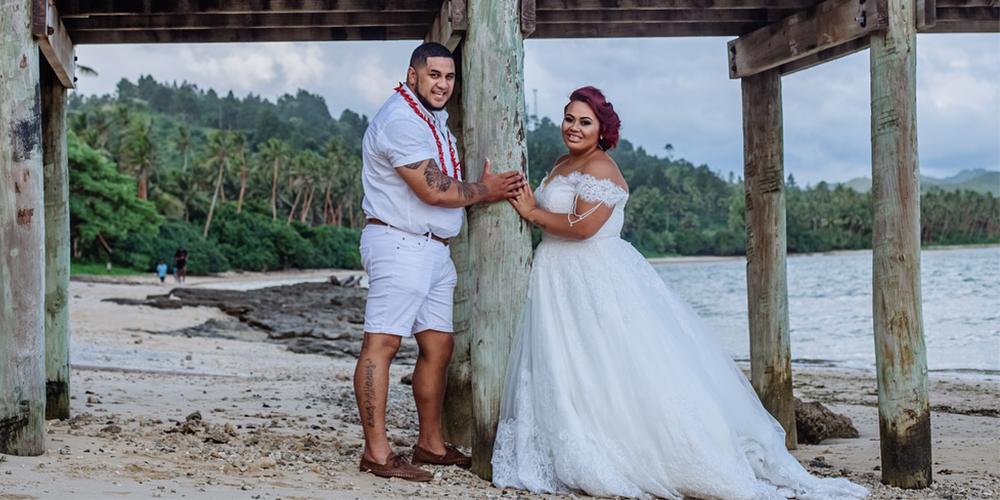 Q: What did you love most about your #Cocomelody dress?
At the start I didn't like it BUT when I put it on correctly & altered the sleeves the whole wedding dress was PERFECT! The material, the way it sat and fit to me was beautiful, it complimented my chunky curve body.
Q: What do you think about Cocomelody and the customer service?
The service that I got was 10/10. I would recommend Cocomelody to everyone, because all the questions were answered. I got my dress shipped express which was fast then I actually thought, the end product was beyond satisfactory. Thank you guys, my dress topped it off and I loved it.