Basking in those first magic moments as husband & wife. ? Sonia & Fernando's modern rustic wedding in Temecula, CA was totally a dream! Having all the little details personalized, they tried to give their guests at the wedding just a little touch of their love for each other. And Sonia's gorgeous off-the-shoulder gown also adds the most delicate touch! ✨ Congraulations to this cute couple!!
All photos were taken by Kymberly Ann Photo.
Wedding Dress Style: #LD3832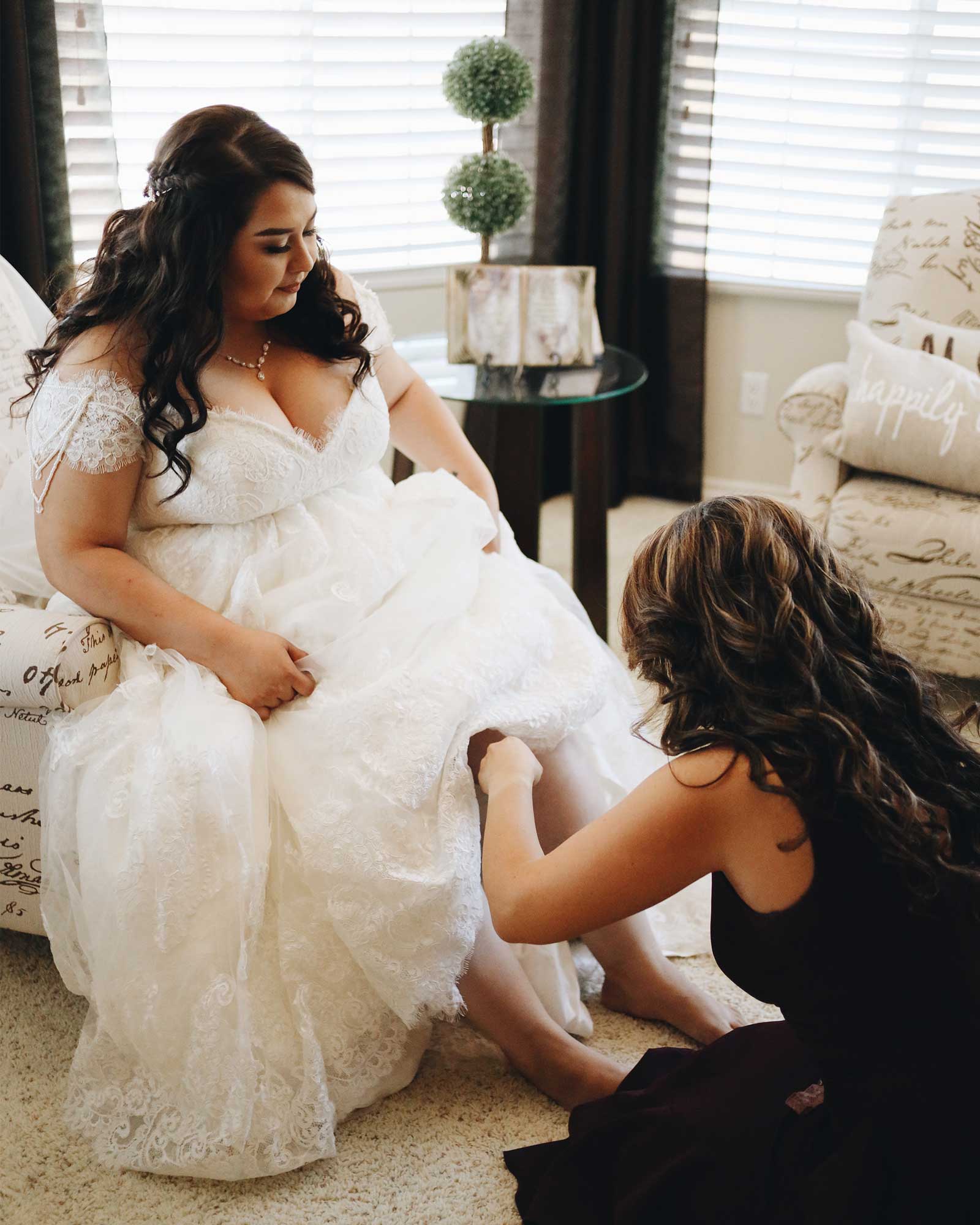 Q: Any advice or tips for future Mrs.?
Enjoy every moment. The day just absolutely flies. And don't stress the little things. Something will always go wrong. Something won't go as planned but that Is okay. Just remember why you took all these months of planning, so that you could marry the love of your life. Aside from that nothing else matters!
Q: What was the inspiration behind your wedding theme?
My inspiration was to have all the little details personalized, to give my guest at my wedding just a little touch of our love for each other.
Q: Tell us your love story! Where & How did he propose?
We meet in middle school. I was my husbands crush since the 6th Grade. However he never approached me till 2'years after graduating high school where we re connected and found we had just about all the most important things in common. He was my best friend for 3 years before I realized I loved him. (He knew from the start) after those 3 years of fighting to get out of the friend zone once I realized he was the one it was up to me to fight for him. And I did. I told him that I wanted to try dating …7 months later we were engaged.
From the moment I realized my love for him I knew there was no one else in this world for me. He is my true soul mate, who loved me even in times I didn't love myself , who saved me when I needed him and who made me realize that when you love someone you just never give up. Because in the end you get the greatest thing ever. Their love in return. ♡
Q: How would you define the message "Dare to Love"?
When you dare to love you really truly have to give your self to the other person. With no limitations.
Q: What was the best/most memorable part of the day?
Def my first touch. We didn't want to do a first look and keep it traditional. But when we stood there back to back with a wall in between and he just reached for my hand. Suddenly all the stress, nerves, the craziness around me was all gone. And the second he said "hey there" my heart knew exactly why I was waiting for this day my whole life. Because with just the sound of his voice , my heart could hear it's other half on the other side. I just wanted to turnaround and hug him. It took everything to fight it.
Q: What did you love most about your #CocoMelody dress (es)?
Style and comfortability! I love my wedding dress!!
Q: What do you think about CocoMelody and the customer service?
I personally would recommend CocoMelody to all brides. My dress was BEAUTIFUL and affordable. I couldn't beat that.