Táshana and Scott had a simple elopement wedding on the beach on Ocean Isle Beach, NC 8/8/2017. Surrounded by their loved family members and close friends, Táshana married the love of her life in a custom #cocomelodydress made of flowy chiffon!
All Photos were taken by Margo Ross Sears.
Wedding Dress Style: #COLT1400D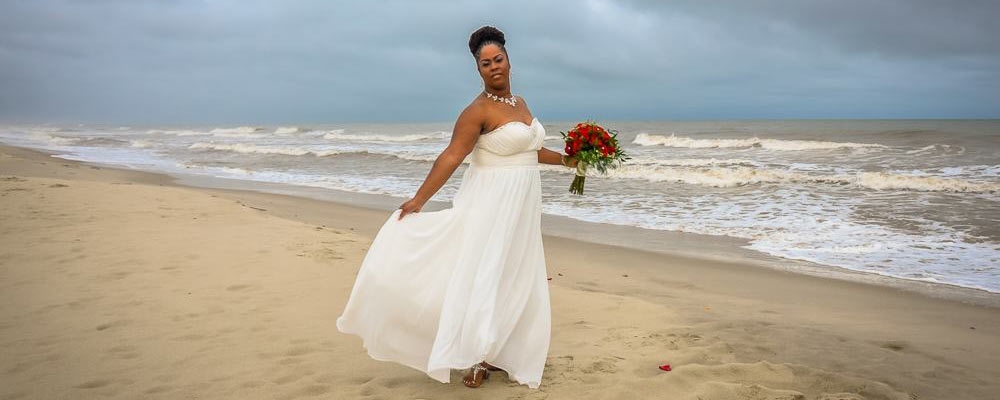 Q: Any advice or tips for future Mrs.? 
Be mentally prepared for things (I made that plural on purpose) to go wrong. Be prepared so that you can remain as calm as possible. Regardless what happens, appreciate the end result of the day will be you two becoming husband and wife. 
Q: How did you meet? And where did he propose? 
We met over 20 years ago at Four Seasons Mall on the 3rd floor outside of The Tilt (arcade). We were in our early teens; both hanging out with friends at the mall. I saw him from across the floor and had to meet him.
He proposed at his home on the couch. When we were dating, we would frequently cuddle up on the couch and watch tv. I would always get poked by items in his pocket, immediately go into his pocket and take out the contents to place them on the coffee table. To propose, he had the ring box in his pocket and invited me to the couch to cuddle up. I fell on the pocket as usual, but this time there wasn't keys or a phone inside.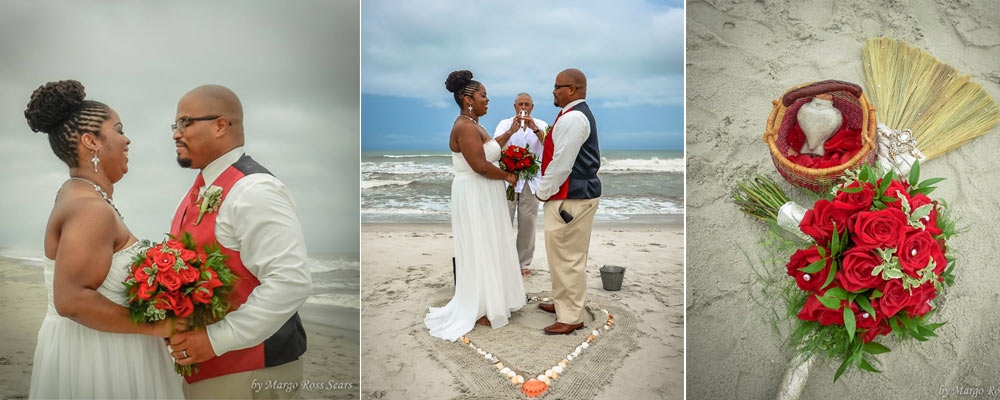 Q: What was the inspiration behind your wedding theme? 
We agreed to go to the Justice of the Peace before we were even engaged. But I really wanted a beach destination wedding with beautiful pictures. I found BeachPeople Weddings online. That sealed the deal! A private wedding for two on the beach at sunset with a photographer. But a couple of my cousins, his brother and one of his best friends wouldn't let us go alone. So we had wedding crashers. I am glad they didn't listen.
Q: Did you enjoy the wedding planning process? Why or why not?
Being we were eloping, I kept it very simple. We got engaged, I sold my old home, bought a new home with Scott and we got married within a 90 day timeframe. I didn't have a choice but to keep it simple. Everything moved really fast.  We had very open conversations about what we wanted a few months leading up to our engagement so all I had to was implement my plan once he proposed.
Q: What was the best/most memorable part of the day? 
Our Wedding crashers! We were so touched that they came about 3-4 hours away from our home city with such short notice.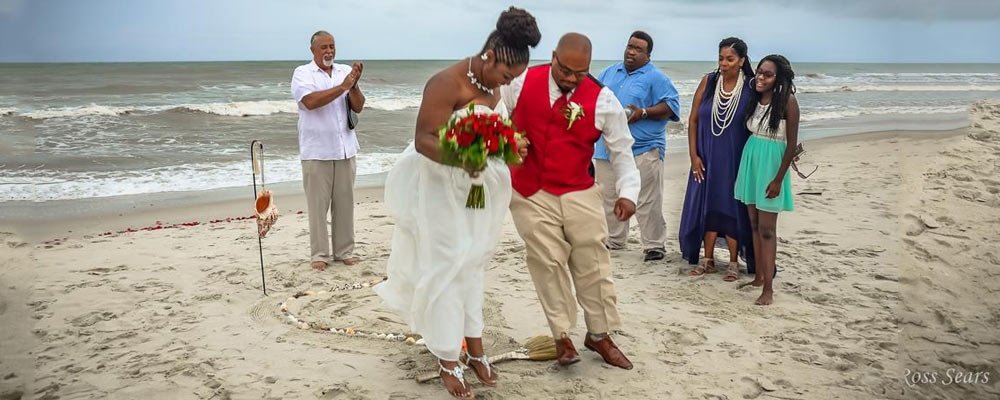 Q: What did you love most about your #Cocomelody dress? 
My wedding dress had a built-in bra so I didn't need any additional undergarments! Money saved and I didn't pass out from heat exhaustion with extra layers!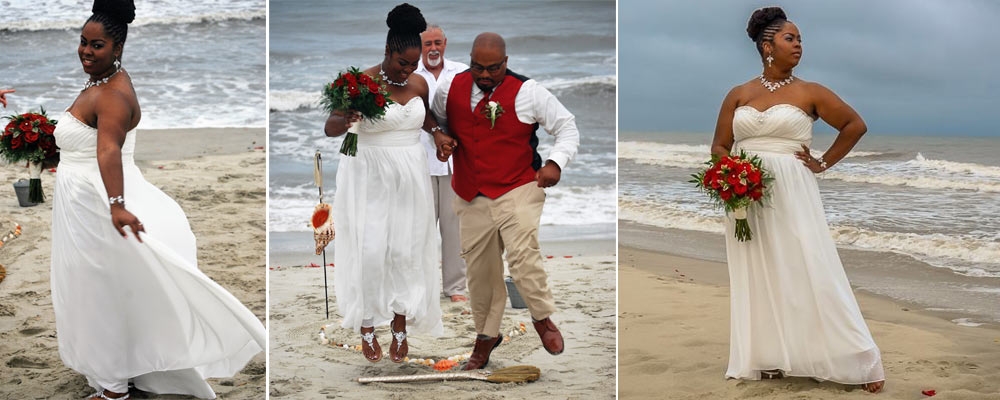 Q: What do you think about Cocomelody and the customer service?
Cocomelody is awesome all the way around! I have been telling everyone to try them for all semi-formal to formal needs. Every question was answered within 24 hours no matter if it was via livechat or email. When my order was received there was a question about the accuracy of my measurements. I was asked via email to confirm them. I am so happy they did! I had a professional seamstress do the original measurements. They were off almost two inches in the bust! The seamstress thought my dress wouldn't be fully customized, that the closest size would just be chosen based on the measurements that were provided and only the hem length would be custom. She was preparing me to have to bring the to her for alterations once I got it. She was so wrong! I measured myself with help for the corrections. When my dress arrived it fit like a glove! I didn't need any additional alterations. Thank you for your attention to detail!
Facebook Review from Táshana: