A rustic wedding is a popular choice for spring weddings due to its natural and organic feel, which complements the freshness and renewal of the season. The warm, earthy tones and textures of a rustic wedding aesthetic, such as burlap, wood, and greenery, blend seamlessly with the lush green landscape of spring. A rustic wedding also provides a relaxed and intimate atmosphere, allowing the beauty of nature to take center stage and create a memorable and romantic celebration. Whether held in a barn, garden, or outdoor venue, a rustic spring wedding is a perfect way to celebrate the arrival of spring and the start of a new chapter in life.
Congratulations to Taylor and Brandon on their marriage! Wishing you both a lifetime of love, happiness, and adventure together. May your love continue to grow stronger with each passing day and may your life be filled with joy, laughter, and endless memories. Best wishes to the newlyweds!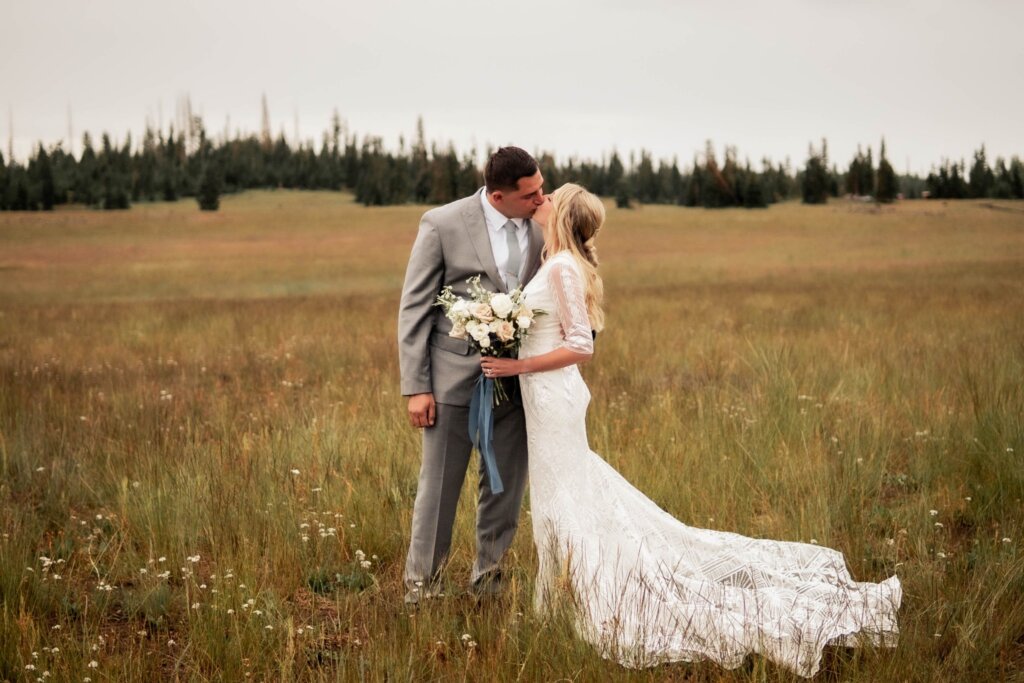 Photo Credit: Audriana Kline ; Dress Style: AUDREY, CW2532
Any advice or tips for future Mrs.?
Ask. For. Help!! You can't do everything on your own! That's what your bridesmaids and family are for 🙂
What was the inspiration behind your wedding theme?
We both love everything country and outdoors so of course we had to include some of that 🙂
Tell us your love story!
We met at school in our biology class but didn't actually talk until a little over a year later! We dated for a little over four months before we got engaged! He proposed by a tree that he had carved our initials into before we had even started dating (bold I know ). Long story short, we had a four wheeler with the ring and truck keys on it roll down the hill but after getting it back up the hill he successfully proposed and of course I said yes! All while laughing hysterically:)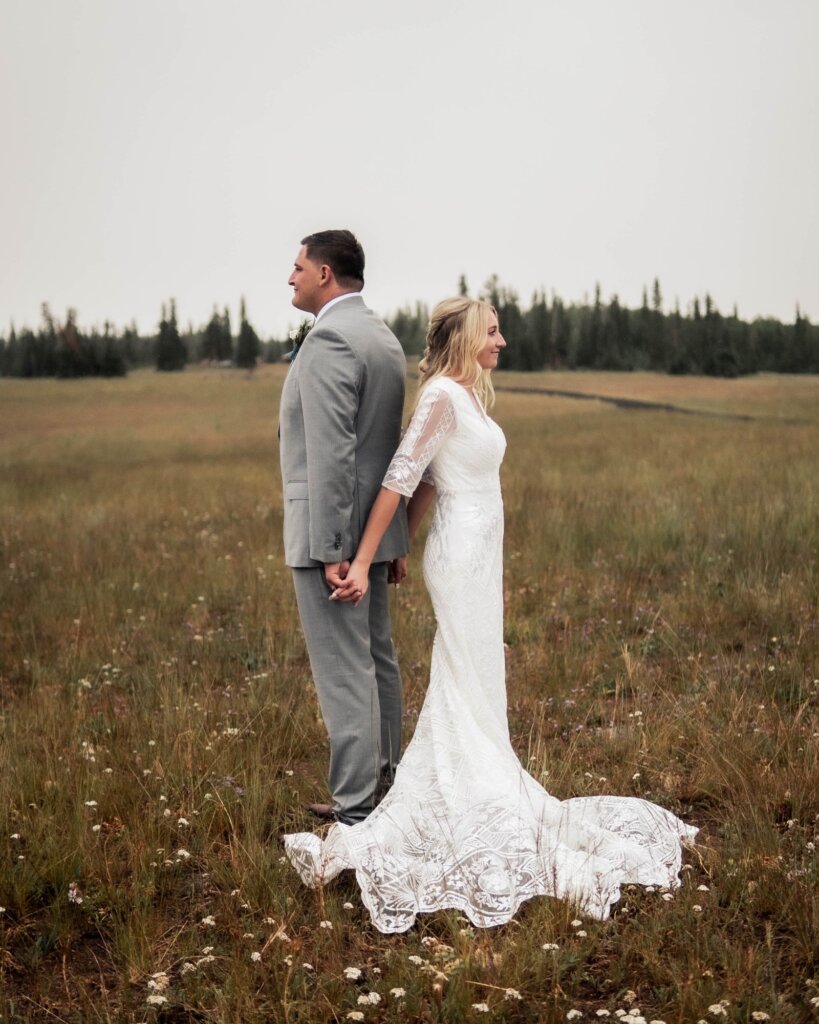 Photo Credit: Audriana Kline ; Dress Style: AUDREY, CW2532
The best/most memorable part of the day?
All of it there is no particular part.
Where did you hear/find Cocomelody :
My aunt's friend is one of the dress designers!!
What did you love most about your Cocomelody dress?
I loved that it was so easy to customize! The process was so easy and stress free! Plus when I got it back it fit like a glove!!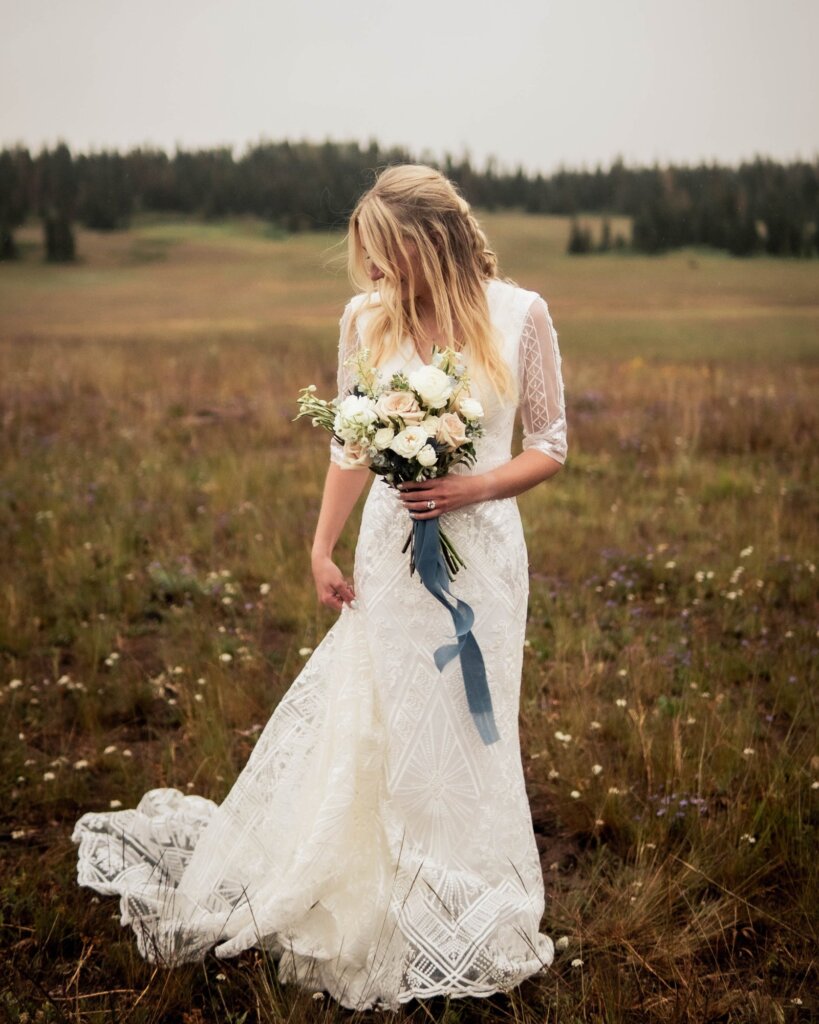 Photo Credit: Audriana Kline ; Dress Style: AUDREY, CW2532
What do you think about Cocomelody?
I absolutely love it!! I only went into the store two times but both times we were greeted by the sweetest ladies! They made me feel so confident in each dress I tried on and made my family comfortable while I was changing into the dress! 10/10 would recommend!!