Both big nerds, Trinity and David hosted a comic book – themed wedding in Greenwood, Indian. Love everything about their big day, the unique cake, those intimate moments and we're totally sold by Trinity's amazing bridal look in a customized purple dress! Read more to see their wedding details & beautiful love story.
All photos were taken by Lily Whitley L.A.W. Photography.
Customized Version of Wedding Dress Style: #LD3933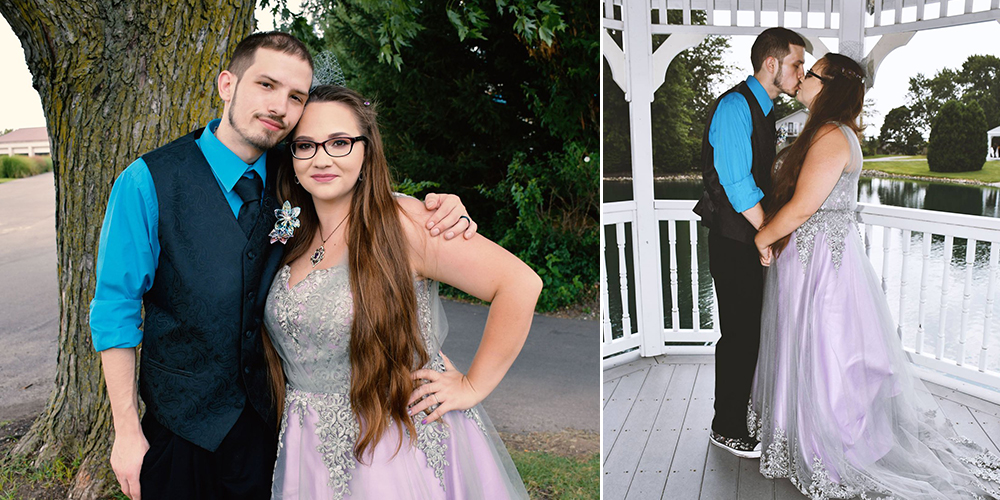 Q: Any advice or tips for future Mrs.?
Be patient. Freaking out about everything possible (wedding related or not) doesn't help, trust me.
Q: Tell us your love story! Where & How did he propose?
We met at work. I worked 1st he worked 3rds. We talked at work and text after. I'd give him rides home if needed. One day he came to work to "check his schedule", and ended up asking me to the movies. That was August 12, 2013. Jump to Christmas morning 2016. He had my 2 children help him pop the question! ( granted it didn't go very smoothly as he hoped)
Q: How would you define the message " Dare to Love"?
To me, it means taking risks. Don't be afraid to go above and beyond what you feel in your heart. scaIt's scary, but love is sometimes.
Q: What was the inspiration behind your wedding theme?
We both are big nerds. Especially for comic books. I'm more DC and he's more Marvel. But we both love Batman. He's definitely a favorite. Even our living room is turning into a Batcave.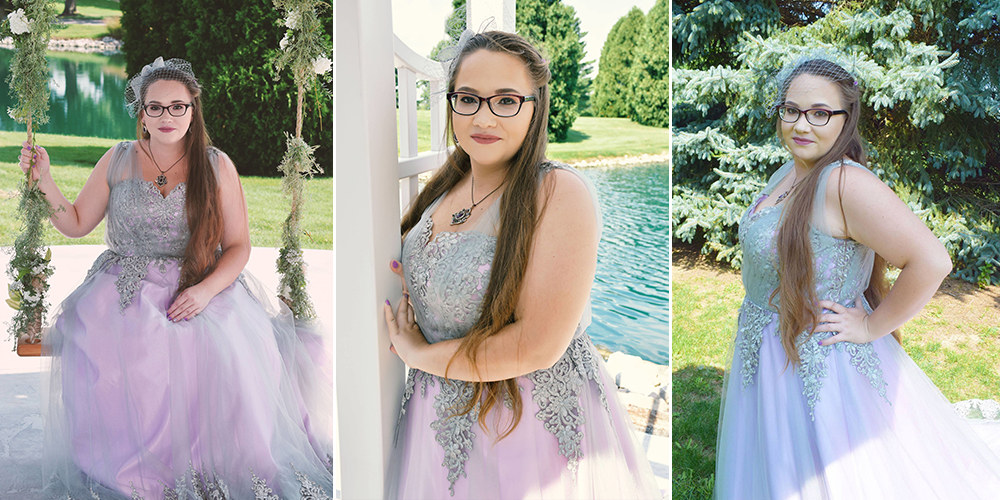 Q: Did you enjoy the wedding planning process? Why or why not?
Planning was a hassle. We had to push our day back over a year for multiple reasons, which was disheartening. But once I had all my vendors paid off, the rest was fun!
Q: What was the best/most memorable part of the day? 
The most memorable part of the day wasn't the actual ceremony, but the dances at the reception. I loved the song which I and my husband danced to, and we had our kids join in at the end. It was lovely.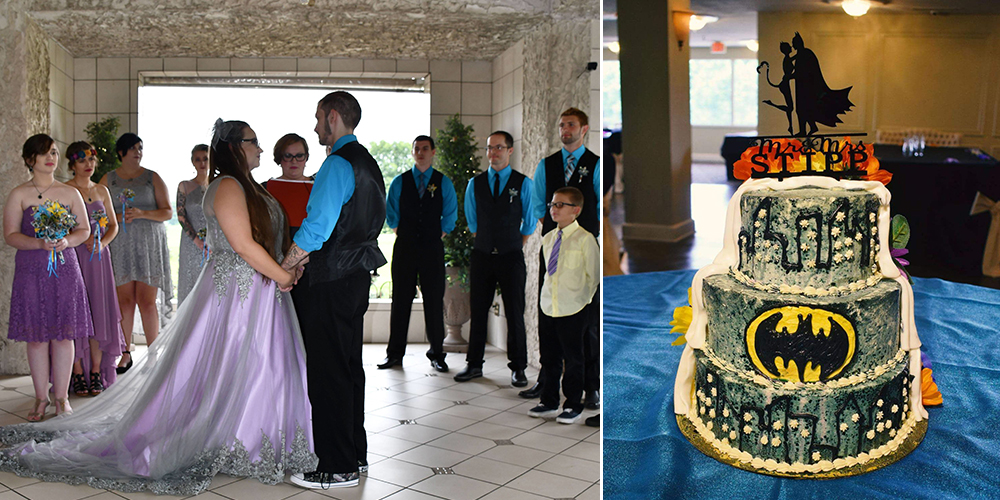 Q: What did you love most about your #Cocomelody dress?
My wedding dress was awesome, from the style to the colors. I loved the colors especially. I wanted something nontraditional, and Cocomelody did just that.
Q: What do you think about Cocomelody and the customer service?
Cocomelody's customer service was amazing. They were quick to reply and any questions I had got answered.