The last of the guests walk out the door, the venue staff calls it a day, and your family members are loading up the cars with gifts. You and your husband make your way out after a wonderful evening when suddenly you look back and realize that your wedding day wasn't everything you wanted it to be.
After months (perhaps even years) of planning for every tiny detail – from your wedding gown to your wedding invitations, this is no doubt the last thing you want to experience, but it's surprisingly very normal for a bride to look back on the big day and wonder – what if? So, here's our list of six things you'll regret not doing on your wedding day, shared in the hope that you'll be able to avoid not doing them.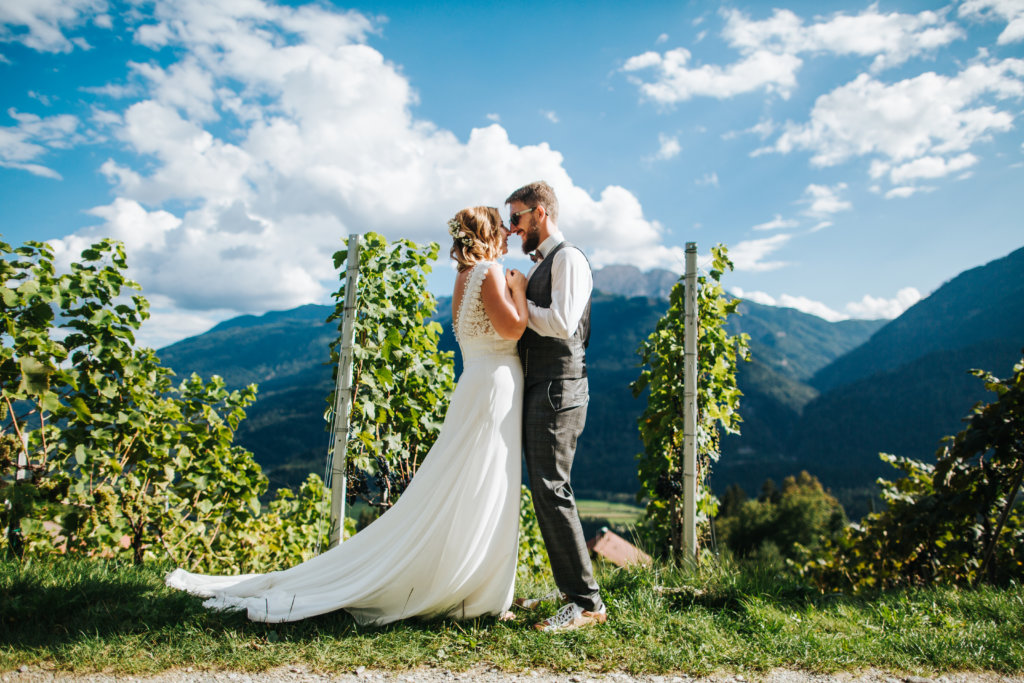 Style: #LD4472, Image Credit: Kati Sol Wold Photography
1. Plan ahead
Procrastinating planning for little details is often the most common factor that may lead to a stressful wedding ceremony. The solution is to make decisions in a timely manner! Sit down and create a wedding calendar. Prioritize your to-do list. Don't wait until the last minute to order your mermaid wedding dress, schedule your key vendors, or send out your invitations. The more time that you allow yourself, the better saving you can find and the less stress you will have.
2. Hiring professional hair and makeup artists
You will naturally want every detail to be in place for your wedding. So, why leave your hair and makeup to chance? Sure, you can do your own hair and makeup, but unless you're really skilled at it, it's a bad move. Remember, wedding looks are notorious for going wrong and if you go wrong, you may not even be able to adequately fix it.
If there's one rare occasion in your lifetime on which you must look your absolute best, it's your wedding day. Accomplish that by hiring professional hair and makeup artists. Although hiring talented professionals will be a little more expensive than DIY hair and makeup, they will make certain that you look drop-dead gorgeous in your wedding ball gown while walking down the aisle and in your wedding photos.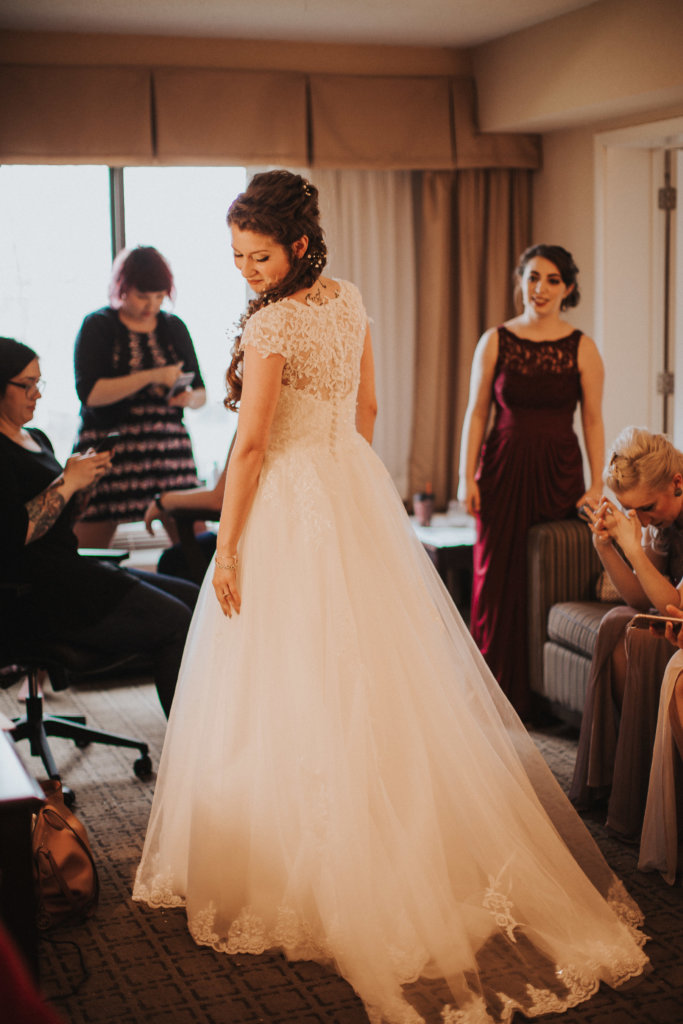 Style: #h1ii0017, Image Credit: Here North Photography
3. Hiring a professional photographer
You have a friend who has a nice camera and says she takes great pictures. You know she'll take pictures at a really good price, perhaps even free. But do you even know if she's a good photographer? Having a friend or relative take pictures of your wedding day may seem like an excellent idea at first, but it may end up in unflattering photographs with half-closed eyes, blurred faces and losing out on some great shots and important moments.
You won't get another opportunity to capture your lovely wedding, so make sure you put your faith in an experienced professional. Think about it: when your big day is done with, all that you'd be left with are memories and photographs. A professional photographer will ensure that these photographs are positive memories and not something that keeps you wondering – "what if I had hired a professional?"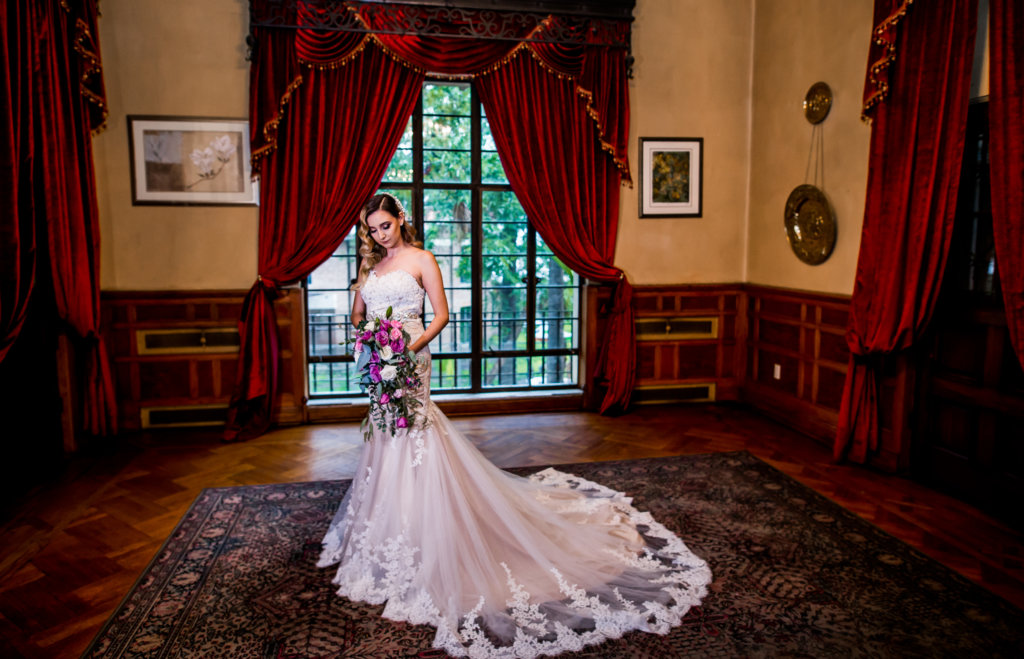 Style: #LD5580
4. Eating enough
With a zillion things to attend to on your wedding day, you may forget about eating at all. Of course, this isn't a good thing. Not eating on what is possibly the biggest day of your life can have a tremendous effect on your physical as well as an emotional state. It can make you more stressed and less likely to enjoy your big moment. Avoid this by having a proper breakfast, munching on snacks every now and then and keeping a small bottle of water handy to stay hydrated.
5. Spending time with the bridal party
Your bridal party is your closest circle of friends. A circle of faithful and wonderful friends who have always been there for you; they have been inspiring you, listening to your fears, lifting you up, helping you with your preparations and passing on the collective excitement from the moment you broke the news that you were getting married all the way to the day when you are finally getting married. For that reason, you must not forget to spend some time with the people who have made this big day possible in the first place.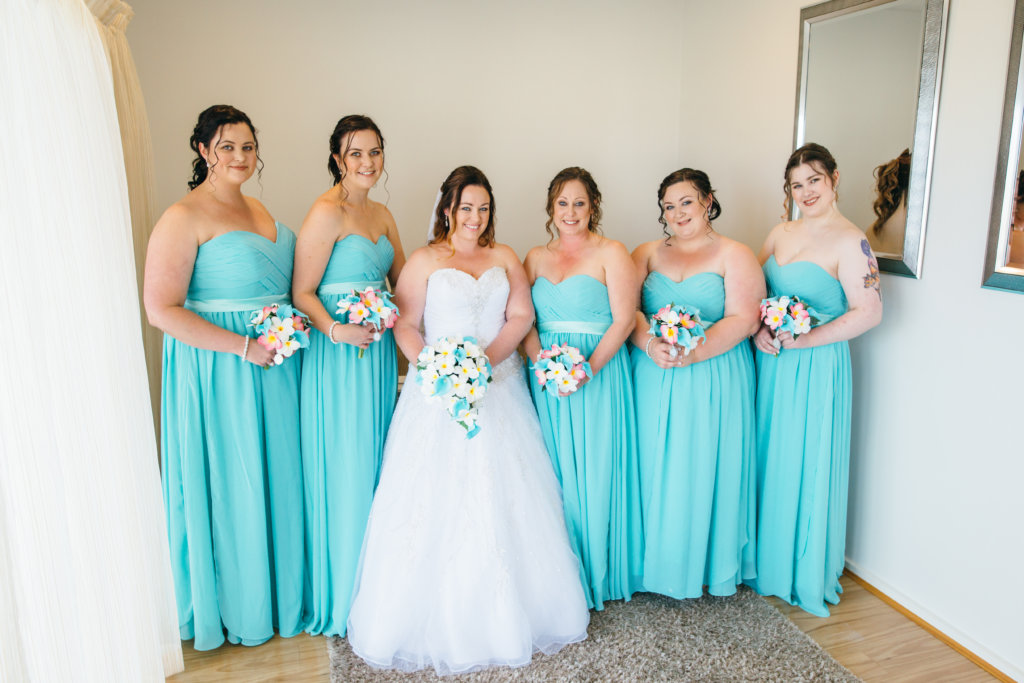 Style: #COZF140A1
6. Relaxing
One of the most important things you'll regret not doing on your wedding day is also the simplest to do. Most brides wish they'd just been at ease and genuinely enjoyed all the special moments without stressing about silly little things that won't even matter in the long run. So, what's the lesson? Stop, breathe and enjoy! In one way or another, you'll get through the day, so you may as well enjoy it.
We know your wedding will bring with it a lot of anxiety and pressure for you, but it will also be one of the most memorable days of your life, and thus it's important to steer clear of common wedding day regrets to ensure the memory of your wedding is a pleasant one. But even if you forget doing something, do not look back on those things. Twenty years from now, when you look back at your wedding album, you should only see the love and no regret. And you may even have a good laugh at a few things.