Victoria & Daniel chose to have an elegant & simple wedding – just their closest family and friends for a stunning ceremony and celebration in
Moonachie, New Jersey. This is like something from a dream… See some amazing wedding pics below and check their beautiful wedding story!
All photos were taken by Cik Studios.
Wedding Dress Styles: #LD3825 & #LWXT150CF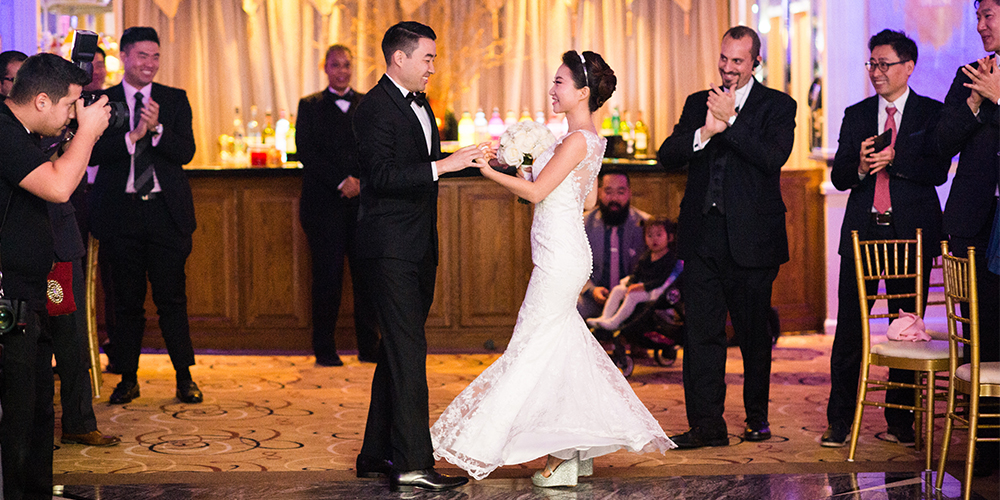 Q: Any advice or tips for future Mrs.?
Wedding planner is a must! Tried to do this on my own and was very stressed out although the outcome was beautiful.
Q: Tell us your love story! Where & How did he propose?
My husband proposed at the Brooklyn Botanical Garden at the Japanese themed location with a lake as a background!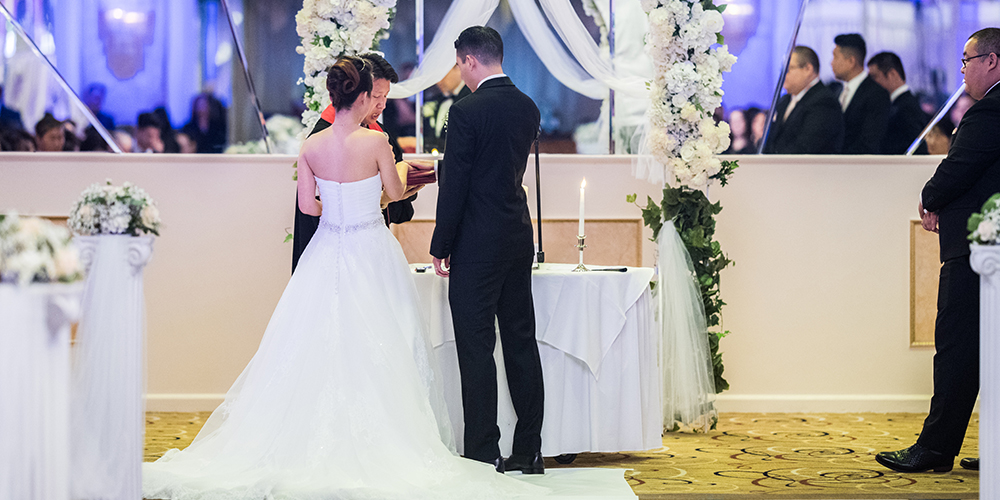 How would you define the message "Dare to Love"?
Leave all your past baggage behind and learn to trust the one you love for you never know what's in store for you!
Q: What was the inspiration behind your wedding theme?
My husband and I both love simple designs while looking classy and elegant. We opted for neutral colors and pastel pink for a pop of color.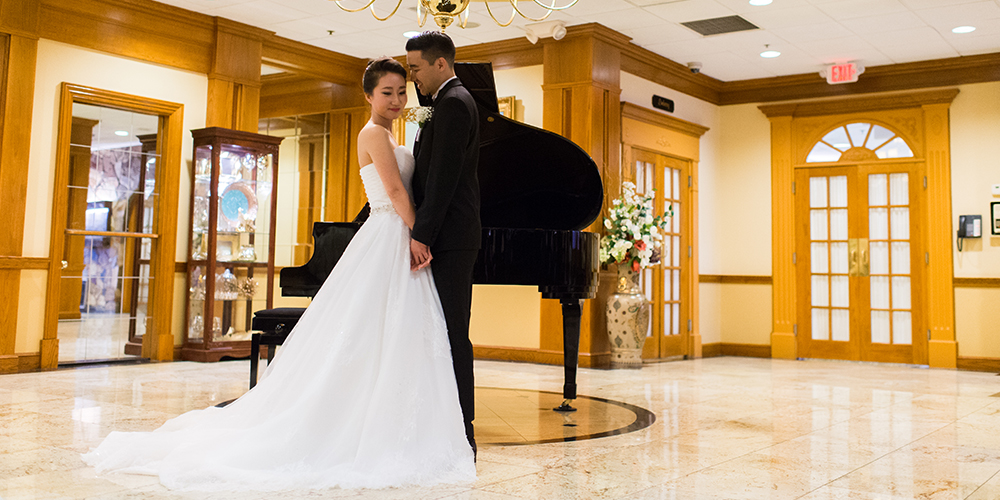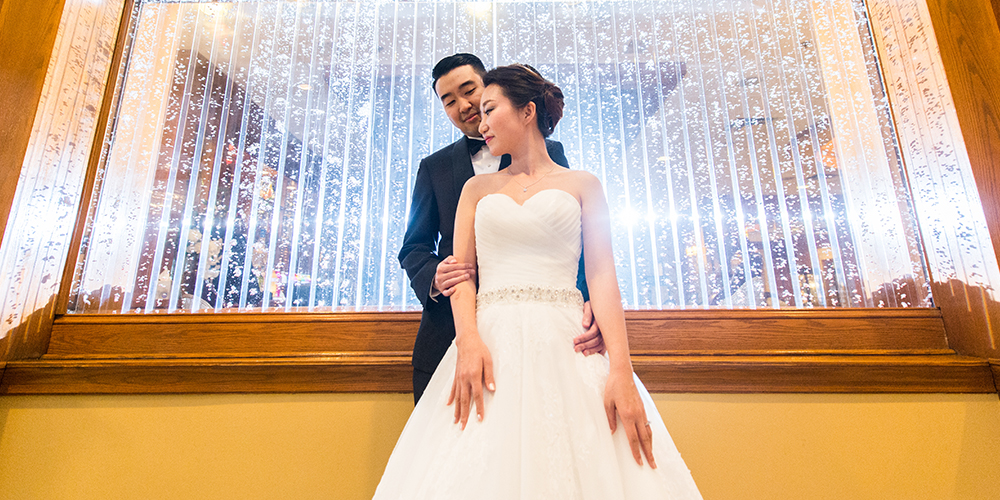 Q:Did you enjoy the wedding planning process? Why or why not?
The wedding process was fun at first until the small details became too much for a bride alone to handle. Would recommend a wedding planner to deal with the details and unnecessary stress!
Q: What was your hubby's reaction when he first saw you on your big day?
He cried as soon as he saw me. Never saw him shed tears before.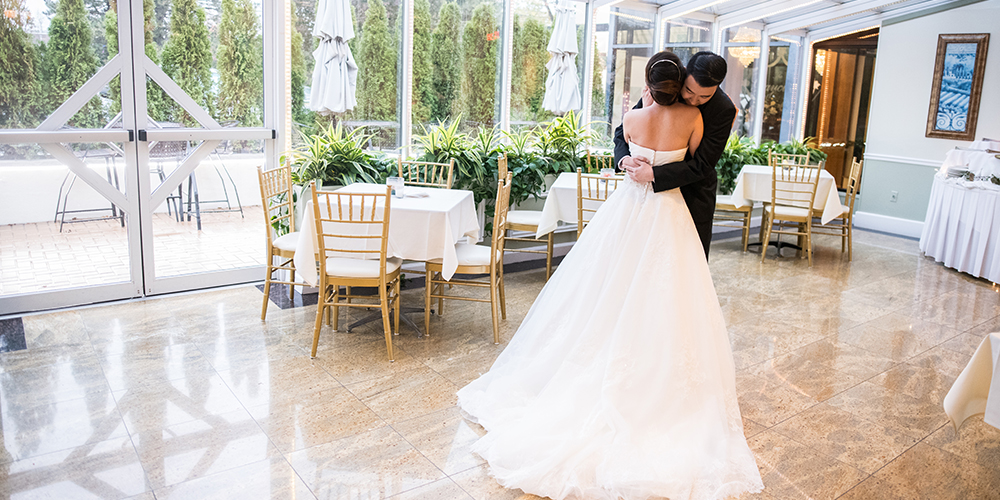 Q: What did you love most about your #Cocomelody dress(es)?
The wedding dresses fit perfectly, I had a ball gown for the ceremony and a mermaid dress for the reception. I have to say the mermaid was my favorite!
Q: What do you think about Cocomelody and the customer service?
Cocomelody is underrated. People think the affordable prices reflect the quality of the dress, but that is far from the truth. The quality of both dresses were amazing, and I wouldn't hesitate to recommend Cocomelody to my friends and family. Fit was perfect and they also have a custom fit option as well. Thank you for providing me with two gorgeous dresses for my wedding! I still have them and am very reluctant to hand them away as my mother keeps saying I won't wear it again. The mermaid dress was absolutely gorgeous. Form fitting and had tons of compliments from my guests!