Wan Peng & Wei Sin will hold their traditional Chinese wedding in Penang, Malaysia this September. Congratulations to this beautiful couple and we can't wait for you to see their stunning pre-wedding shots below!
All photos were taken by Momento Wedding.
Wedding Dress Style: #LD3932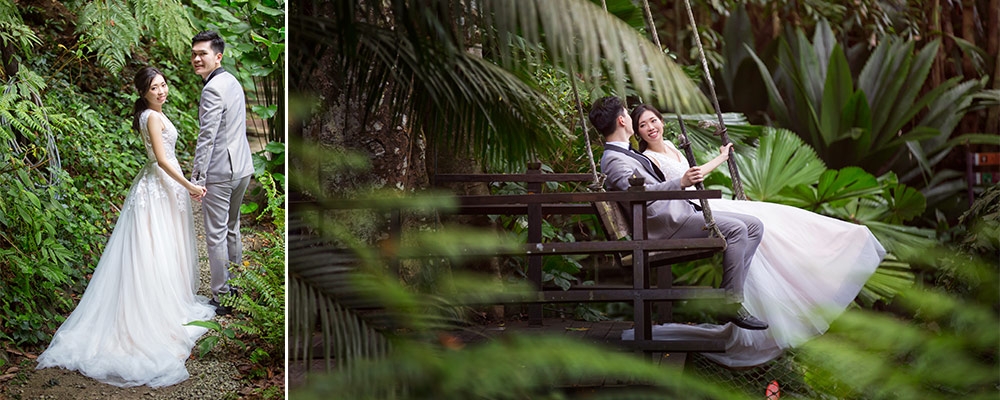 Q: Any advice or tips for future Mrs.?
For wedding preparation, I would like to advise brides/couples to plan your wedding 1 year earlier as there will be a plenty of time for you to figure out how you want your wedding to be. Communicate your ideas with your husband/partner, I know it can be stressful sometimes and it is important to discuss openly with your husband/partner, I have heard stories of couples calling off their wedding and breakup just because of failure to communicate effectively with each other (Oh no!)
Q: How did you meet? And where did he propose?
Can you imagine that we met each other since the very first day of attending elementary school? Haha…We sat next to each other in the class and when I was a little girl I used to admire him because he was charming and very popular. He was a leader in basketball team and the best athlete in school and even state. We fell in love in the age of 16 and we decided to tie the knot after 11 years of relationship.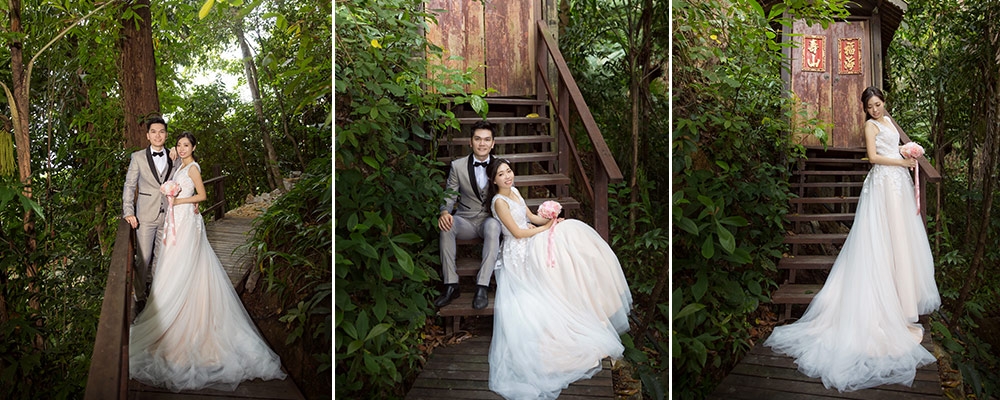 Q: Did you enjoy the wedding planning process? Why or why not?
Erm so far so good. I enjoy some DIY process such as decorations, planning the wedding favors, handicrafts and so on. I am lucky to have family and friends who help me out and give me constructive ideas and advices all the way.
Q: You chose a beautiful dress for your pre-wedding shoot. Tell us a little about finding your dream #Cocomelody dress!
In my place most of the brides will rent their wedding dress instead of buying one. But I really wanted to have a wedding dress of my own so I started to look for my wedding dress since we decided to get married. I searched it online and actually I was quite worried initially to buy online, even my family and friends thought I lost my mind to order online, I mean, we've heard enough of the horrible stories about the quality of online purchasing. But then I've found your website and all your dresses are just so beautiful. While I was considering to place an order, I saw Puey started the Facebook Live Shows, that really helped me a lot in choosing the right gown and to confirm that the quality of your dresses is really good in the live shows.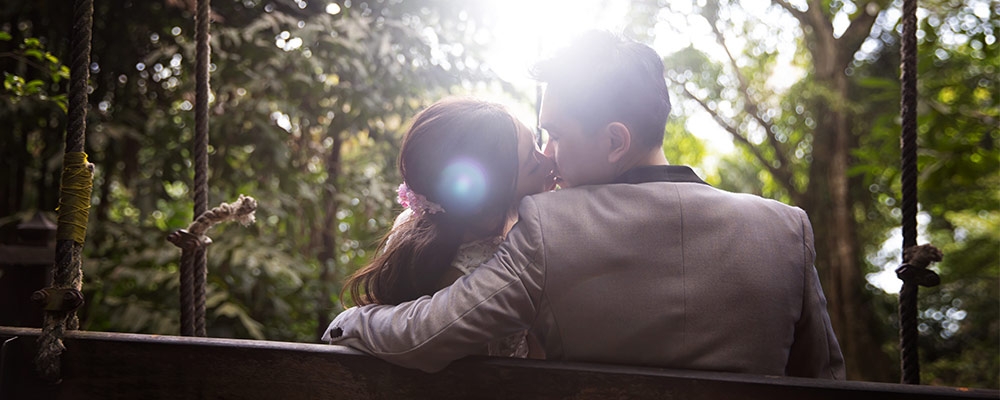 Q: What do you think about Cocomelody?
I think Cocomelody offers a good choice to brides especially the price is so affordable without compromising the quality. To be honest, I really can't find this well-made dress with such price elsewhere. Staffs are helpful in solving payment problems and also size measurements. I hope there will be more Facebook live shows as this is really helpful to brides. Keep up the good work!