This beautiful vintage wedding in Agua Linda farms, Tubac AZ really does have it vintage vibes; striking florals, incredible wooden ceremony arch and a very stylish couple. There was also a lot of styles, Zulema's dress, with long sleeves and train, really was beautiful on her. I just adore the lace appliques she chose too. check out the amazing photos below.
All photos were taken by  Jorge Sotomayor Photography.
Wedding Dress Style; #LD4432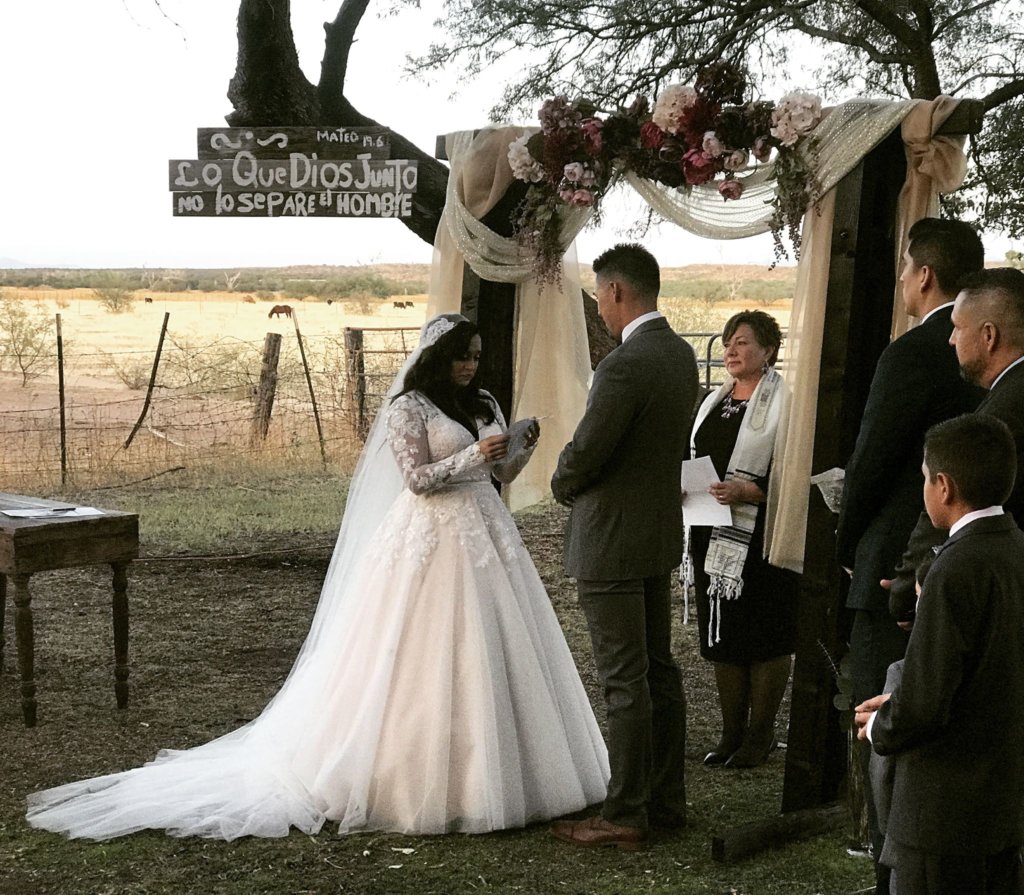 Q: Any advice or tips for future Mrs.?
Great communication will make your marriage last a lifetime!
Q: What about your love story?
We met in high school, we've gone through so many great and difficult trials in our relationship that when we got a chance to get married this year we knew it had to special! After 13 years of growing, loving and laughing, compromising and much more we defiantly are lucky to have made it this far.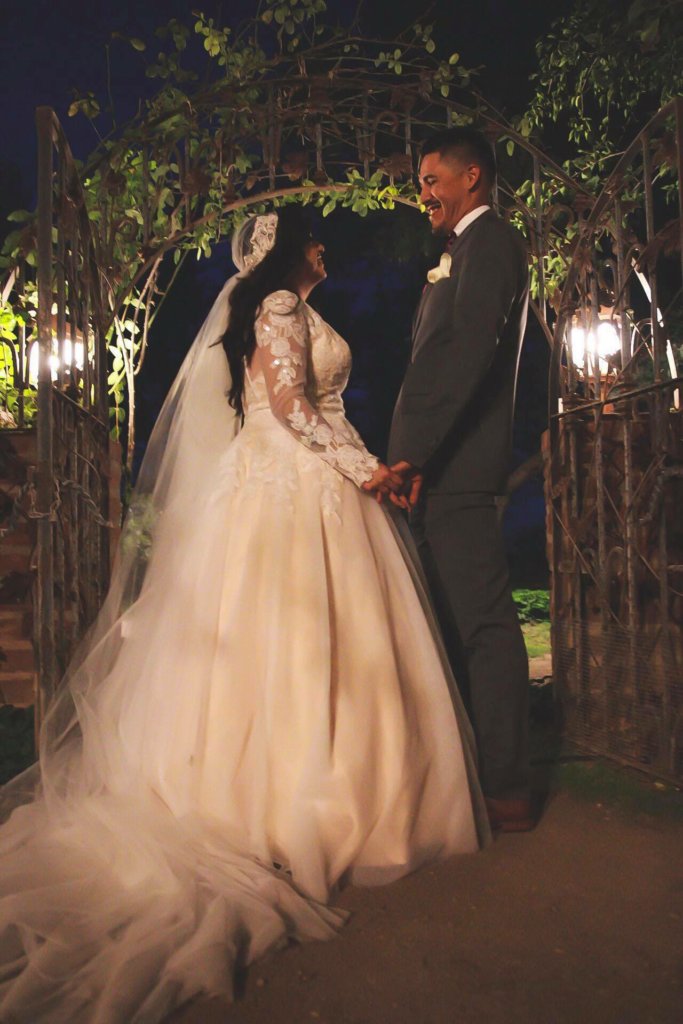 Q: What was the inspiration behind your wedding theme?
Our inspiration was easy we have an old love story so going vintage was a way to go.
Q: Did you enjoy the wedding planning process? Why or why not?
I enjoyed my wedding planning in the beginning but after all the checklist and work you put into at the end of the day, somethings won't go as planned and you won't be able to control it. But overall it went good.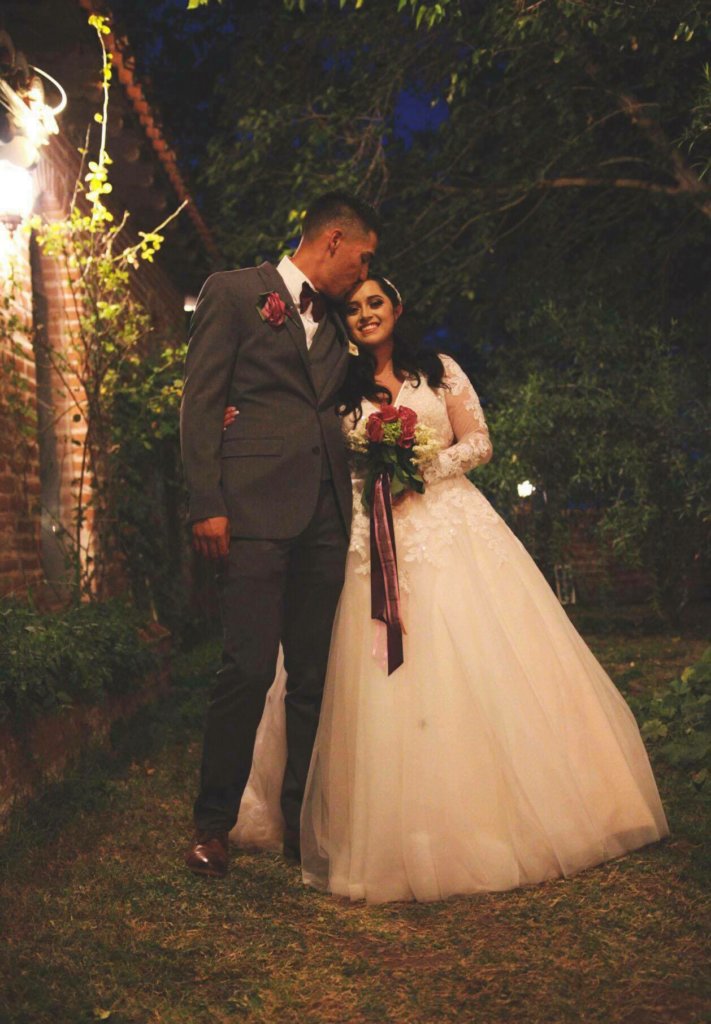 Q: What was your hubby's reaction when he first saw you on your big day?
He had the biggest smile I've ever seen! He looked at me and said " you look beautiful I love you" melted my heart.
Q: What did you love most about your #Cocomelody dress?
What I loved about Cocomelody was the uniqueness it was a wedding dress is never seen before. I love the material, shape, and color it fit my theme perfectly. I immediately cried when I opened the box it looked exactly like the Picture.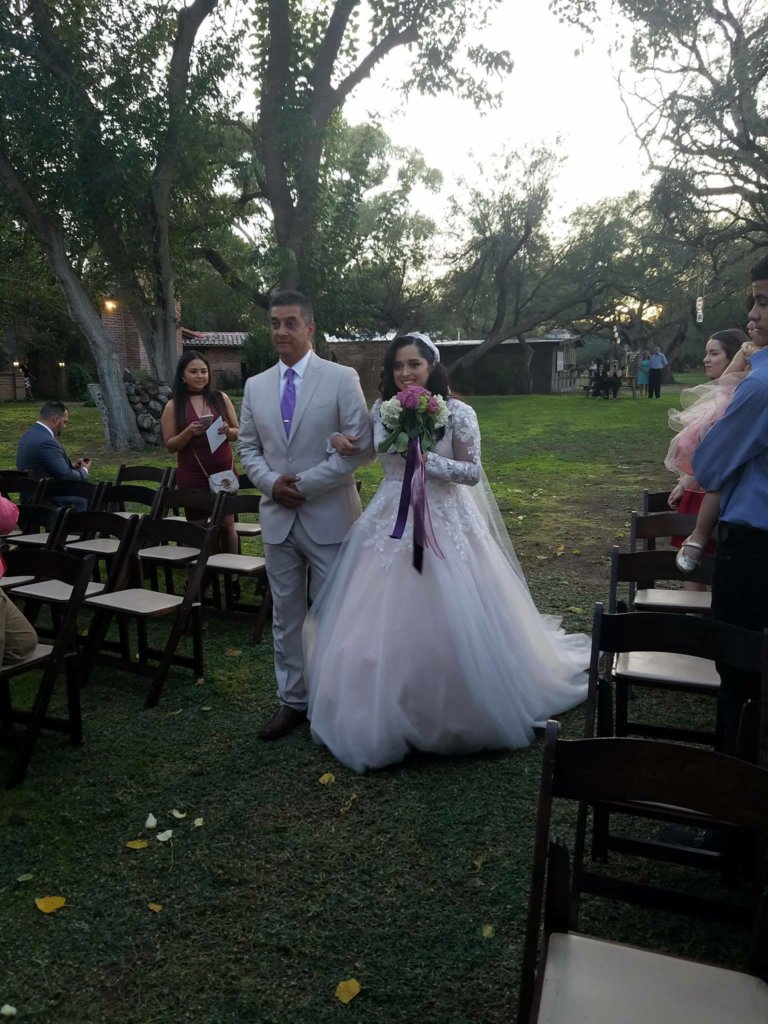 Q: What do you think about Cocomelody and the customer service?
Customer service was amazing! They helped me out with every question I had. they made me feel like I was an important bride, not just another person nagging about where her dress is.
They talked me through everything! Because of your customer service and amazing dresses, I recommend you guys to my friend and now my friend is buying her dress from CocoMeoldy. Thank you again!