Kristine & Daneil had their Disney Fairytale Garden Wedding last fall in San Gabriel, CA. We loved reading their wedding stories and we are so honored to help Kristine create her dream wedding dress which perfectly matched her wedding theme! Sending best wishes to this sweet couple!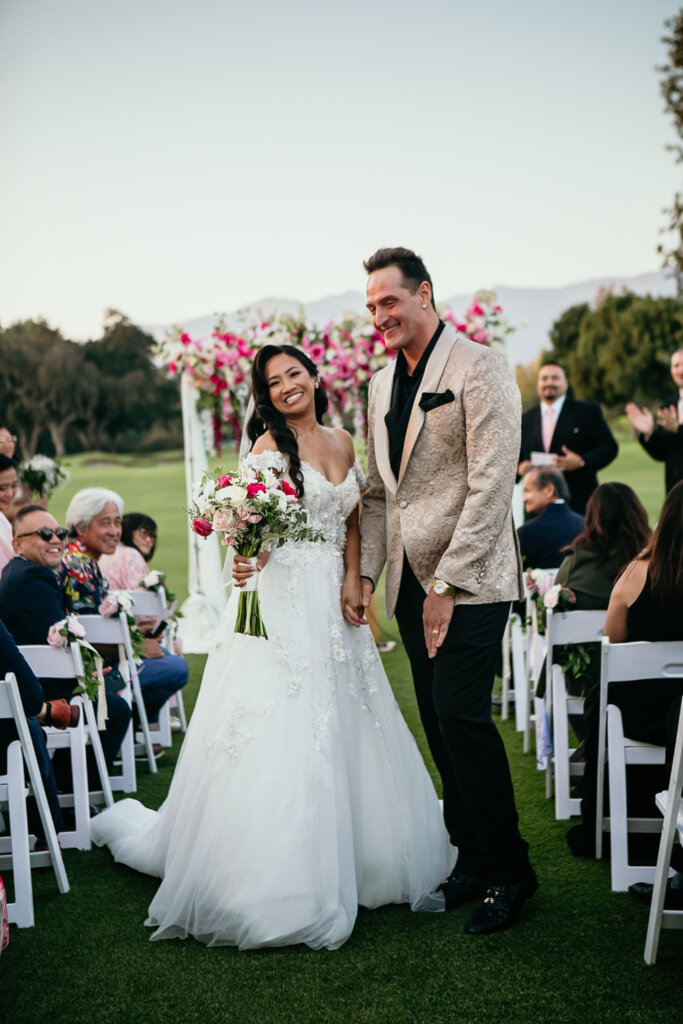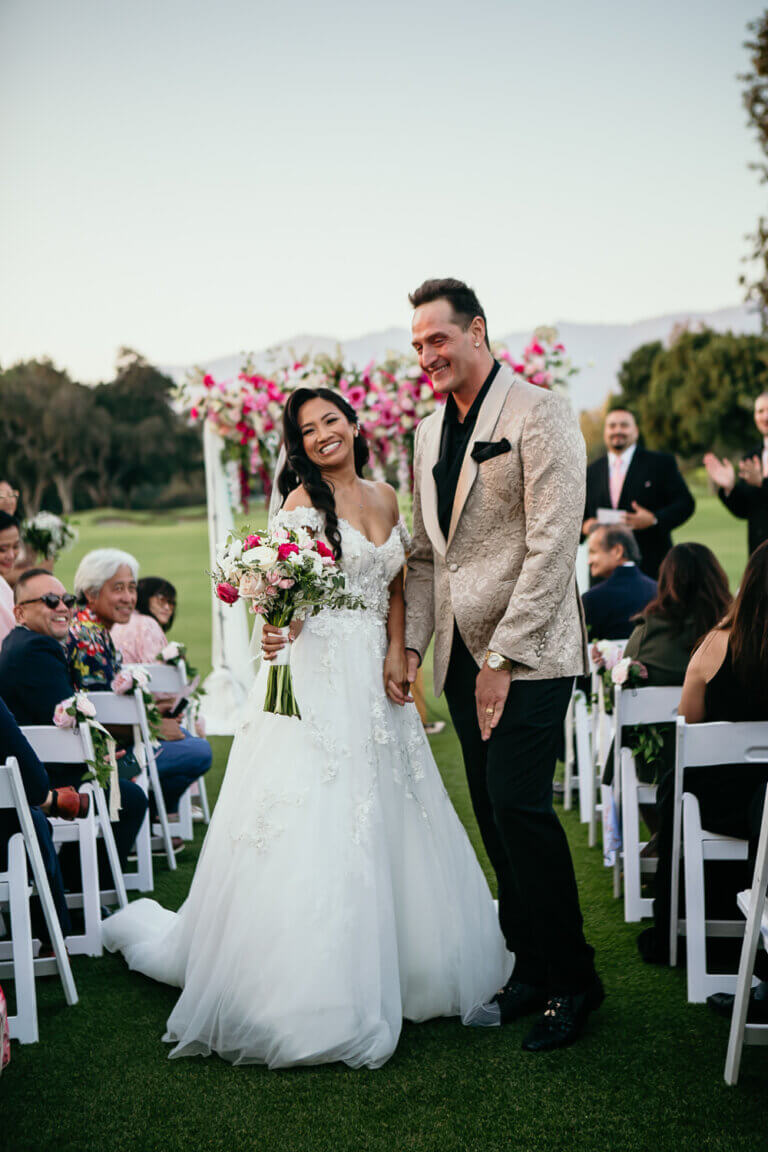 Photo Credit: @eleperezphotography ;Dress Style: Lana LD5812
Q: Any advice or tips for future Mrs.?
Being the planning as soon as you want! Being prepared is never a bad thing. Start a pinterest board as you plan your wedding. Your saved photos will continue to inspire and remind you of the dream wedding that will come true. Buy a special planner just for your wedding so that you can jot down important dates (make it a cute one). Find a free wedding website to utilize and share with your guests. The RSVPs will be easier to collect. We used Zola.com and it was very helpful! I also, highly recommend a day of wedding coordinator. This person will begin contacting you weekly, 1 month before the date, and help create your timeline for the big day. The most important advice? Enjoy every minute and every moment! Believe it or not, the planning process is actually the most fun part of being engaged.
Q: What was the inspiration behind your wedding theme:
I am a huge disney fan! I love disneyland and my favorite movie is Tangled. In that movie, the kingdom lights up lanterns and lets them fill the sky in chance that the lost princess finds her way home. My wedding theme had different geometric terrarium lanterns, each one filled with fairy lights. My ceremony and reception was outdoors on beautiful green grass. We had bistro lights strung above the whole reception area. There's a phrase that Rapunzel the princess says when she is very happy in the movie and it is "Best Day Ever". Our invitations, wedding website, and welcome sign all had "Best Day Ever" displayed.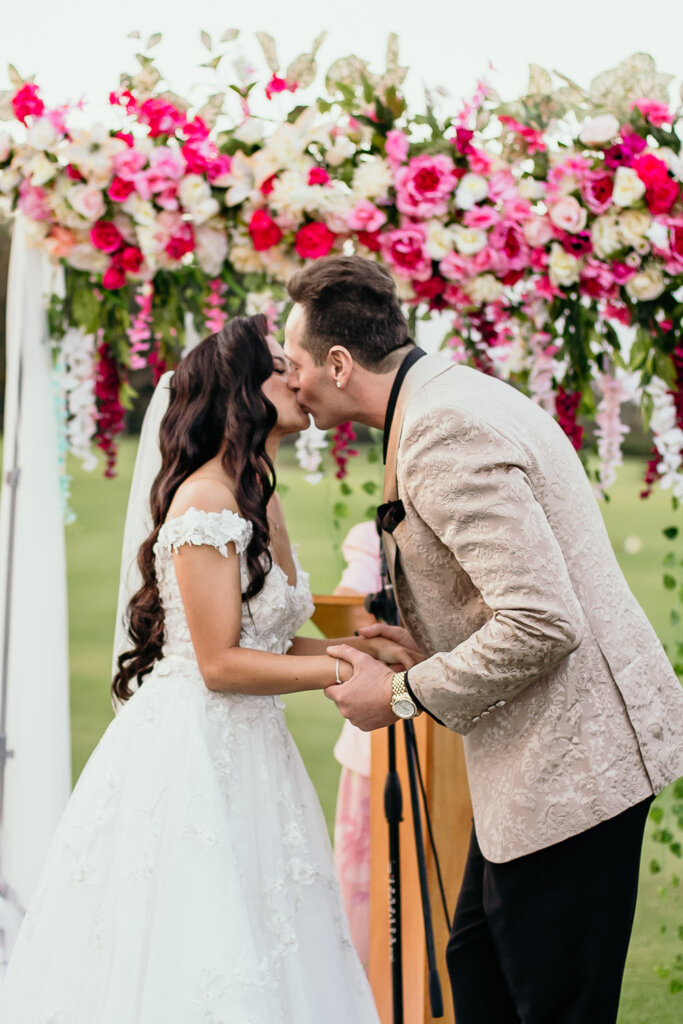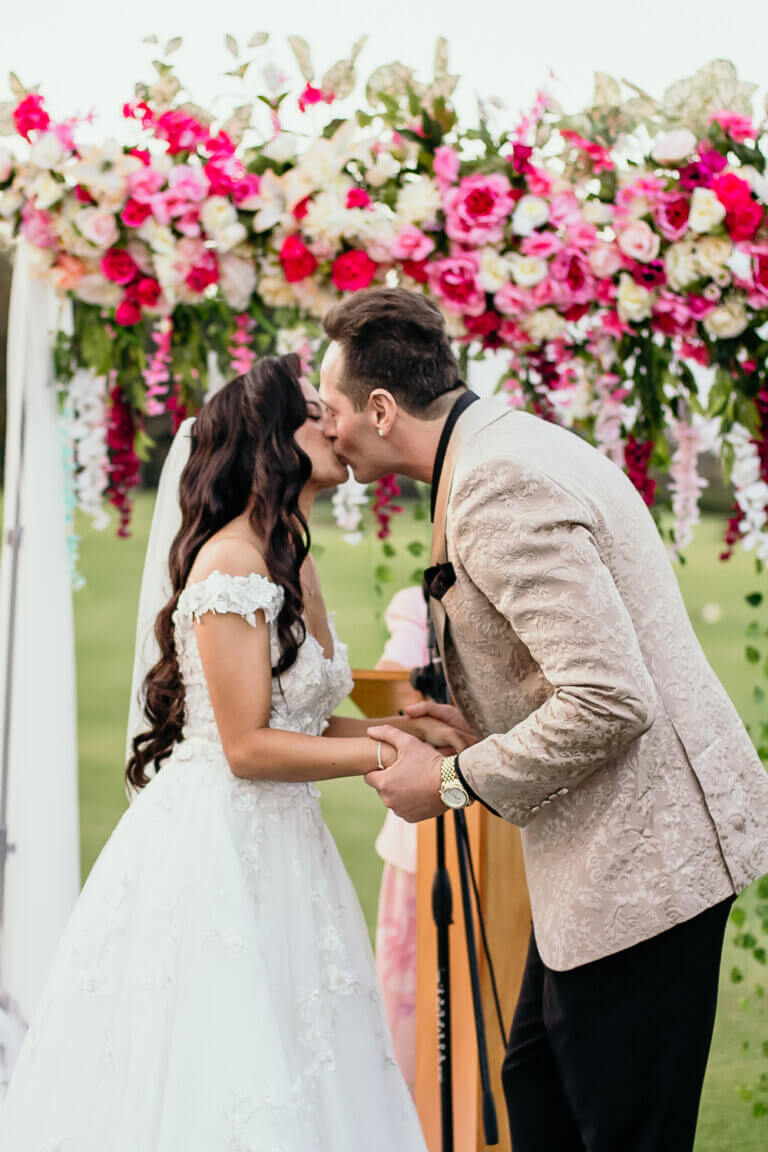 Q: Tell us your love story! Where & How did he propose?
Daniel and I met through mutual friends. After 10 years, Daniel told me that I am the one. We went shopping for my ring and to our surprise, my heart shaped ring has a hidden mickey! Well, we went to Disneyland since Star Wars Land just opened up. We started our brunch at the Cantina bar and had a few galatic drinks. As we walked through fantasy land, Daniel tells me, "hey I'm going to find out how long the photographers will be available for pictures. Lets have you sit over here and wait for me".
So I sit at this bench, filming a family of baby ducks walking by, he comes back and says "okay they won't be here much longer, lets take our photo before it gets crowded". So we go in line, and it comes our turn. As I stand next to him and pose, Daniel goes on one knee and opens up the engagement box. He proposed to me in front of sleeping beauty's castle at the happiest place on earth! I said yes with tears streaming down my face. As I was crying, I could hear the crowds cheering us on. It was such a surprise, a beautiful one.
Q: What was the best/most memorable part of the day?
The best part of the wedding was seeing the look on Daniels face as I walked down the aisle. He had this smile that I haven't seen and his eyes looked so in love. The words that came out of his mouth "wow, look at you". I felt like a princess marrying her prince.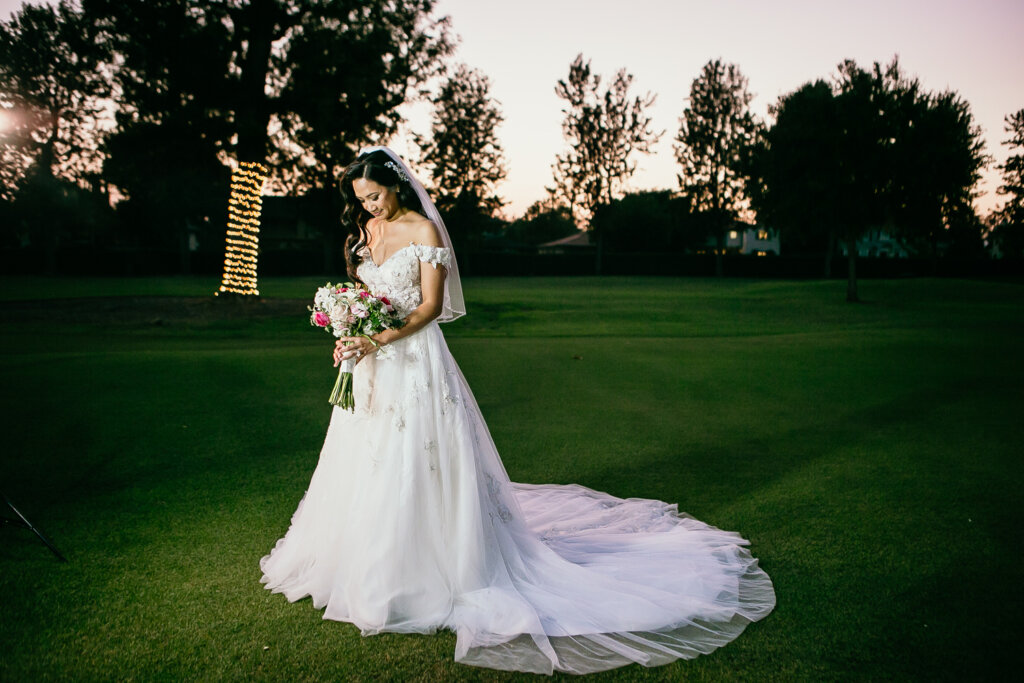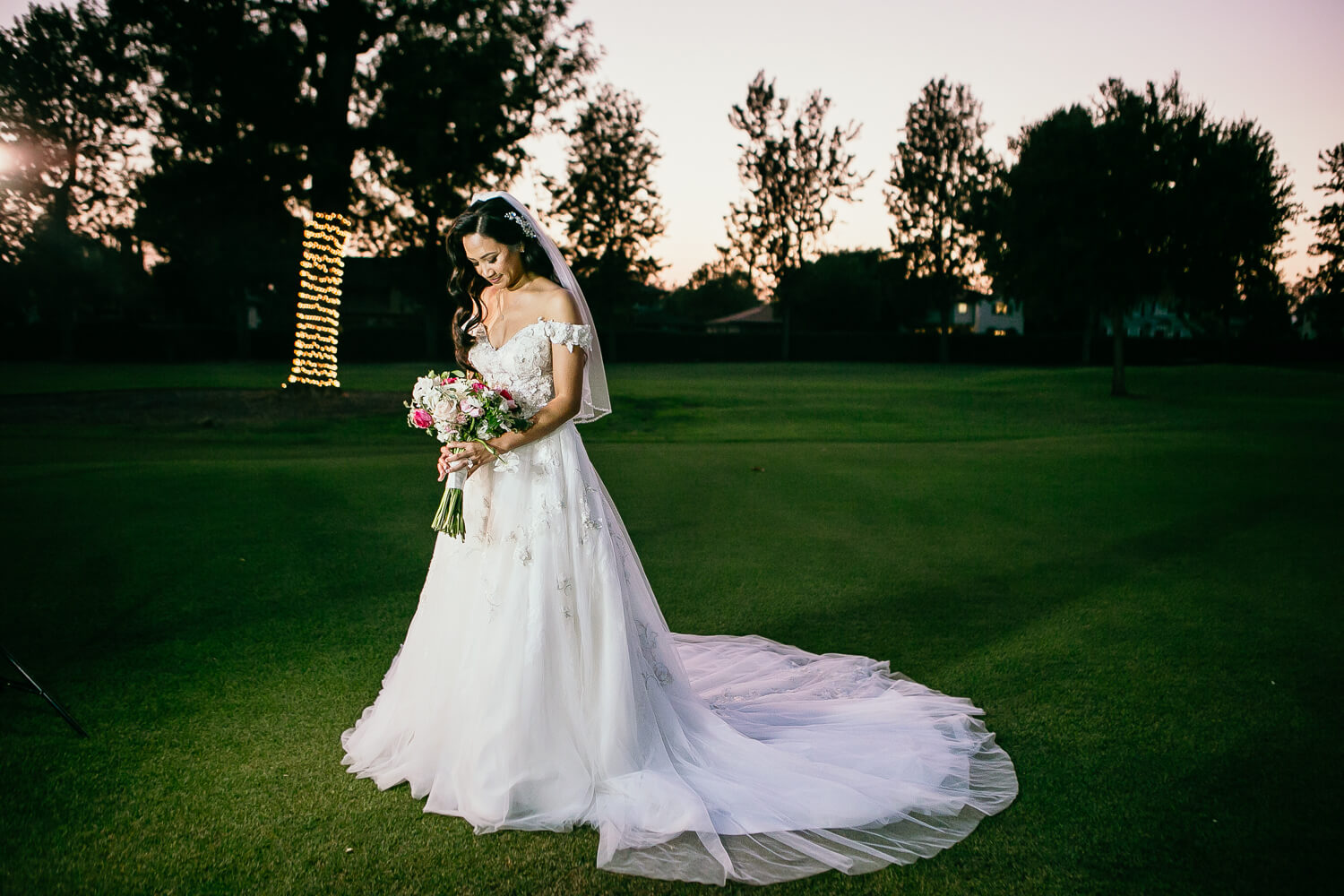 Q: Where did you hear/find CocoMelody :
I was searching on Yelp for places near me that sold wedding dresses. Cocomelody was really great about messaging and booked an appointment as soon as I wanted it.
Q: What did you love most about your #CocoMelody dress?
That dress had everything I looked for, combined in one beautiful gown. I loved the flowers, the corset lace, the off shoulder straps, and the a-line style. The train was very gorgeous and perfect for the ceremony. I didn't want to wear a long veil so it all worked out! That dress made me look and feel like a disney princess. I honestly want to wear it over and over again!
Q: What do you think about CocoMelody and the customer service?
Cocomelody has an amazing and positive team! Shopping for my wedding dress was the best experience. The staff who helped me find the dress did a great job of pin-pointing what I looked for in my dream dress. All I had to say was flowers, off shoulders, and a-line. Viola, Cocomelody had THE dress on my first day looking. The dress even came super quick, it came to my house in 2 months! People need to look for their dream wedding dress at Cocomelody, you look like royalty without breaking the bank.